Warning: Undefined variable $blocks in /customers/c/9/8/wpin4.1prod.one/httpd.www/landing-v2/wp-content/themes/onecom-landing-page-v2/functions.php on line 1431 Warning: Trying to access array offset on value of type null in /customers/c/9/8/wpin4.1prod.one/httpd.www/landing-v2/wp-content/themes/onecom-landing-page-v2/functions.php on line 1431 Warning: Trying to access array offset on value of type null in /customers/c/9/8/wpin4.1prod.one/httpd.www/landing-v2/wp-content/themes/onecom-landing-page-v2/functions.php on line 1431 Deprecated: str_replace(): Passing null to parameter #3 ($subject) of type array|string is deprecated in /customers/c/9/8/wpin4.1prod.one/httpd.www/landing-v2/wp-content/themes/onecom-landing-page-v2/functions.php on line 1431 Warning: Undefined variable $blocks in /customers/c/9/8/wpin4.1prod.one/httpd.www/landing-v2/wp-content/themes/onecom-landing-page-v2/functions.php on line 1441 Warning: Trying to access array offset on value of type null in /customers/c/9/8/wpin4.1prod.one/httpd.www/landing-v2/wp-content/themes/onecom-landing-page-v2/functions.php on line 1441 Warning: Trying to access array offset on value of type null in /customers/c/9/8/wpin4.1prod.one/httpd.www/landing-v2/wp-content/themes/onecom-landing-page-v2/functions.php on line 1441 Deprecated: preg_match(): Passing null to parameter #2 ($subject) of type string is deprecated in /customers/c/9/8/wpin4.1prod.one/httpd.www/landing-v2/wp-content/themes/onecom-landing-page-v2/functions.php on line 1442 Warning: Undefined variable $blocks in /customers/c/9/8/wpin4.1prod.one/httpd.www/landing-v2/wp-content/themes/onecom-landing-page-v2/functions.php on line 1441 Warning: Trying to access array offset on value of type null in /customers/c/9/8/wpin4.1prod.one/httpd.www/landing-v2/wp-content/themes/onecom-landing-page-v2/functions.php on line 1441 Warning: Trying to access array offset on value of type null in /customers/c/9/8/wpin4.1prod.one/httpd.www/landing-v2/wp-content/themes/onecom-landing-page-v2/functions.php on line 1441 Deprecated: preg_match(): Passing null to parameter #2 ($subject) of type string is deprecated in /customers/c/9/8/wpin4.1prod.one/httpd.www/landing-v2/wp-content/themes/onecom-landing-page-v2/functions.php on line 1442 Warning: Undefined variable $blocks in /customers/c/9/8/wpin4.1prod.one/httpd.www/landing-v2/wp-content/themes/onecom-landing-page-v2/functions.php on line 1441 Warning: Trying to access array offset on value of type null in /customers/c/9/8/wpin4.1prod.one/httpd.www/landing-v2/wp-content/themes/onecom-landing-page-v2/functions.php on line 1441 Warning: Trying to access array offset on value of type null in /customers/c/9/8/wpin4.1prod.one/httpd.www/landing-v2/wp-content/themes/onecom-landing-page-v2/functions.php on line 1441 Deprecated: preg_match(): Passing null to parameter #2 ($subject) of type string is deprecated in /customers/c/9/8/wpin4.1prod.one/httpd.www/landing-v2/wp-content/themes/onecom-landing-page-v2/functions.php on line 1442 Warning: Undefined variable $blocks in /customers/c/9/8/wpin4.1prod.one/httpd.www/landing-v2/wp-content/themes/onecom-landing-page-v2/functions.php on line 1441 Warning: Trying to access array offset on value of type null in /customers/c/9/8/wpin4.1prod.one/httpd.www/landing-v2/wp-content/themes/onecom-landing-page-v2/functions.php on line 1441 Warning: Trying to access array offset on value of type null in /customers/c/9/8/wpin4.1prod.one/httpd.www/landing-v2/wp-content/themes/onecom-landing-page-v2/functions.php on line 1441 Deprecated: preg_match(): Passing null to parameter #2 ($subject) of type string is deprecated in /customers/c/9/8/wpin4.1prod.one/httpd.www/landing-v2/wp-content/themes/onecom-landing-page-v2/functions.php on line 1442 Warning: Undefined variable $blocks in /customers/c/9/8/wpin4.1prod.one/httpd.www/landing-v2/wp-content/themes/onecom-landing-page-v2/functions.php on line 1441 Warning: Trying to access array offset on value of type null in /customers/c/9/8/wpin4.1prod.one/httpd.www/landing-v2/wp-content/themes/onecom-landing-page-v2/functions.php on line 1441 Warning: Trying to access array offset on value of type null in /customers/c/9/8/wpin4.1prod.one/httpd.www/landing-v2/wp-content/themes/onecom-landing-page-v2/functions.php on line 1441 Deprecated: preg_match(): Passing null to parameter #2 ($subject) of type string is deprecated in /customers/c/9/8/wpin4.1prod.one/httpd.www/landing-v2/wp-content/themes/onecom-landing-page-v2/functions.php on line 1442 Warning: Undefined variable $blocks in /customers/c/9/8/wpin4.1prod.one/httpd.www/landing-v2/wp-content/themes/onecom-landing-page-v2/functions.php on line 1441 Warning: Trying to access array offset on value of type null in /customers/c/9/8/wpin4.1prod.one/httpd.www/landing-v2/wp-content/themes/onecom-landing-page-v2/functions.php on line 1441 Warning: Trying to access array offset on value of type null in /customers/c/9/8/wpin4.1prod.one/httpd.www/landing-v2/wp-content/themes/onecom-landing-page-v2/functions.php on line 1441 Deprecated: preg_match(): Passing null to parameter #2 ($subject) of type string is deprecated in /customers/c/9/8/wpin4.1prod.one/httpd.www/landing-v2/wp-content/themes/onecom-landing-page-v2/functions.php on line 1442 Warning: Undefined variable $blocks in /customers/c/9/8/wpin4.1prod.one/httpd.www/landing-v2/wp-content/themes/onecom-landing-page-v2/functions.php on line 1441 Warning: Trying to access array offset on value of type null in /customers/c/9/8/wpin4.1prod.one/httpd.www/landing-v2/wp-content/themes/onecom-landing-page-v2/functions.php on line 1441 Warning: Trying to access array offset on value of type null in /customers/c/9/8/wpin4.1prod.one/httpd.www/landing-v2/wp-content/themes/onecom-landing-page-v2/functions.php on line 1441 Deprecated: preg_match(): Passing null to parameter #2 ($subject) of type string is deprecated in /customers/c/9/8/wpin4.1prod.one/httpd.www/landing-v2/wp-content/themes/onecom-landing-page-v2/functions.php on line 1442 Warning: Undefined variable $blocks in /customers/c/9/8/wpin4.1prod.one/httpd.www/landing-v2/wp-content/themes/onecom-landing-page-v2/functions.php on line 1441 Warning: Trying to access array offset on value of type null in /customers/c/9/8/wpin4.1prod.one/httpd.www/landing-v2/wp-content/themes/onecom-landing-page-v2/functions.php on line 1441 Warning: Trying to access array offset on value of type null in /customers/c/9/8/wpin4.1prod.one/httpd.www/landing-v2/wp-content/themes/onecom-landing-page-v2/functions.php on line 1441 Deprecated: preg_match(): Passing null to parameter #2 ($subject) of type string is deprecated in /customers/c/9/8/wpin4.1prod.one/httpd.www/landing-v2/wp-content/themes/onecom-landing-page-v2/functions.php on line 1442 Warning: Undefined variable $blocks in /customers/c/9/8/wpin4.1prod.one/httpd.www/landing-v2/wp-content/themes/onecom-landing-page-v2/functions.php on line 1441 Warning: Trying to access array offset on value of type null in /customers/c/9/8/wpin4.1prod.one/httpd.www/landing-v2/wp-content/themes/onecom-landing-page-v2/functions.php on line 1441 Warning: Trying to access array offset on value of type null in /customers/c/9/8/wpin4.1prod.one/httpd.www/landing-v2/wp-content/themes/onecom-landing-page-v2/functions.php on line 1441 Deprecated: preg_match(): Passing null to parameter #2 ($subject) of type string is deprecated in /customers/c/9/8/wpin4.1prod.one/httpd.www/landing-v2/wp-content/themes/onecom-landing-page-v2/functions.php on line 1442 Warning: Undefined variable $blocks in /customers/c/9/8/wpin4.1prod.one/httpd.www/landing-v2/wp-content/themes/onecom-landing-page-v2/functions.php on line 1441 Warning: Trying to access array offset on value of type null in /customers/c/9/8/wpin4.1prod.one/httpd.www/landing-v2/wp-content/themes/onecom-landing-page-v2/functions.php on line 1441 Warning: Trying to access array offset on value of type null in /customers/c/9/8/wpin4.1prod.one/httpd.www/landing-v2/wp-content/themes/onecom-landing-page-v2/functions.php on line 1441 Deprecated: preg_match(): Passing null to parameter #2 ($subject) of type string is deprecated in /customers/c/9/8/wpin4.1prod.one/httpd.www/landing-v2/wp-content/themes/onecom-landing-page-v2/functions.php on line 1442 Warning: Undefined variable $blocks in /customers/c/9/8/wpin4.1prod.one/httpd.www/landing-v2/wp-content/themes/onecom-landing-page-v2/functions.php on line 1441 Warning: Trying to access array offset on value of type null in /customers/c/9/8/wpin4.1prod.one/httpd.www/landing-v2/wp-content/themes/onecom-landing-page-v2/functions.php on line 1441 Warning: Trying to access array offset on value of type null in /customers/c/9/8/wpin4.1prod.one/httpd.www/landing-v2/wp-content/themes/onecom-landing-page-v2/functions.php on line 1441 Deprecated: preg_match(): Passing null to parameter #2 ($subject) of type string is deprecated in /customers/c/9/8/wpin4.1prod.one/httpd.www/landing-v2/wp-content/themes/onecom-landing-page-v2/functions.php on line 1442 Warning: Undefined variable $blocks in /customers/c/9/8/wpin4.1prod.one/httpd.www/landing-v2/wp-content/themes/onecom-landing-page-v2/functions.php on line 1441 Warning: Trying to access array offset on value of type null in /customers/c/9/8/wpin4.1prod.one/httpd.www/landing-v2/wp-content/themes/onecom-landing-page-v2/functions.php on line 1441 Warning: Trying to access array offset on value of type null in /customers/c/9/8/wpin4.1prod.one/httpd.www/landing-v2/wp-content/themes/onecom-landing-page-v2/functions.php on line 1441 Deprecated: preg_match(): Passing null to parameter #2 ($subject) of type string is deprecated in /customers/c/9/8/wpin4.1prod.one/httpd.www/landing-v2/wp-content/themes/onecom-landing-page-v2/functions.php on line 1442 Warning: Undefined variable $blocks in /customers/c/9/8/wpin4.1prod.one/httpd.www/landing-v2/wp-content/themes/onecom-landing-page-v2/functions.php on line 1441 Warning: Trying to access array offset on value of type null in /customers/c/9/8/wpin4.1prod.one/httpd.www/landing-v2/wp-content/themes/onecom-landing-page-v2/functions.php on line 1441 Warning: Trying to access array offset on value of type null in /customers/c/9/8/wpin4.1prod.one/httpd.www/landing-v2/wp-content/themes/onecom-landing-page-v2/functions.php on line 1441 Deprecated: preg_match(): Passing null to parameter #2 ($subject) of type string is deprecated in /customers/c/9/8/wpin4.1prod.one/httpd.www/landing-v2/wp-content/themes/onecom-landing-page-v2/functions.php on line 1442 Warning: Undefined variable $blocks in /customers/c/9/8/wpin4.1prod.one/httpd.www/landing-v2/wp-content/themes/onecom-landing-page-v2/functions.php on line 1441 Warning: Trying to access array offset on value of type null in /customers/c/9/8/wpin4.1prod.one/httpd.www/landing-v2/wp-content/themes/onecom-landing-page-v2/functions.php on line 1441 Warning: Trying to access array offset on value of type null in /customers/c/9/8/wpin4.1prod.one/httpd.www/landing-v2/wp-content/themes/onecom-landing-page-v2/functions.php on line 1441 Deprecated: preg_match(): Passing null to parameter #2 ($subject) of type string is deprecated in /customers/c/9/8/wpin4.1prod.one/httpd.www/landing-v2/wp-content/themes/onecom-landing-page-v2/functions.php on line 1442 Warning: Undefined variable $blocks in /customers/c/9/8/wpin4.1prod.one/httpd.www/landing-v2/wp-content/themes/onecom-landing-page-v2/functions.php on line 1441 Warning: Trying to access array offset on value of type null in /customers/c/9/8/wpin4.1prod.one/httpd.www/landing-v2/wp-content/themes/onecom-landing-page-v2/functions.php on line 1441 Warning: Trying to access array offset on value of type null in /customers/c/9/8/wpin4.1prod.one/httpd.www/landing-v2/wp-content/themes/onecom-landing-page-v2/functions.php on line 1441 Deprecated: preg_match(): Passing null to parameter #2 ($subject) of type string is deprecated in /customers/c/9/8/wpin4.1prod.one/httpd.www/landing-v2/wp-content/themes/onecom-landing-page-v2/functions.php on line 1442 Warning: Undefined variable $blocks in /customers/c/9/8/wpin4.1prod.one/httpd.www/landing-v2/wp-content/themes/onecom-landing-page-v2/functions.php on line 1441 Warning: Trying to access array offset on value of type null in /customers/c/9/8/wpin4.1prod.one/httpd.www/landing-v2/wp-content/themes/onecom-landing-page-v2/functions.php on line 1441 Warning: Trying to access array offset on value of type null in /customers/c/9/8/wpin4.1prod.one/httpd.www/landing-v2/wp-content/themes/onecom-landing-page-v2/functions.php on line 1441 Deprecated: preg_match(): Passing null to parameter #2 ($subject) of type string is deprecated in /customers/c/9/8/wpin4.1prod.one/httpd.www/landing-v2/wp-content/themes/onecom-landing-page-v2/functions.php on line 1442 Warning: Undefined variable $blocks in /customers/c/9/8/wpin4.1prod.one/httpd.www/landing-v2/wp-content/themes/onecom-landing-page-v2/functions.php on line 1441 Warning: Trying to access array offset on value of type null in /customers/c/9/8/wpin4.1prod.one/httpd.www/landing-v2/wp-content/themes/onecom-landing-page-v2/functions.php on line 1441 Warning: Trying to access array offset on value of type null in /customers/c/9/8/wpin4.1prod.one/httpd.www/landing-v2/wp-content/themes/onecom-landing-page-v2/functions.php on line 1441 Deprecated: preg_match(): Passing null to parameter #2 ($subject) of type string is deprecated in /customers/c/9/8/wpin4.1prod.one/httpd.www/landing-v2/wp-content/themes/onecom-landing-page-v2/functions.php on line 1442
Zo weet jij of je wachtwoord gelekt is
Controleren op gehackte wachtwoorden
Als je wilt zien of je e-mail wachtwoord gelekt is of wilt controleren op een wachtwoord hack, dan raden we je aan te kijken naar verdacht gedrag op jouw website(s) of in je e-mail account.
Het bijhouden van je wachtwoorden en ervoor zorgen dat ze veilig zijn kan soms moeilijk zijn, vooral als je meerdere wachtwoorden hebt die je moet onthouden. Denk aan je WordPress wachtwoord, PayPal wachtwoord en je e-mail wachtwoord. Maar we weten allemaal dat je e-mail account het meest belangrijk is om te beschermen. Waarschijnlijk heb je – net als vele anderen – veel gevoelige informatie in je inbox.
Bovendien is het risico groot dat als de inhoud van je e-mail inbox openbaar wordt, andere persoonlijke accounts hetzelfde lot kunnen ondergaan. Dit komt omdat hackers patronen in onze wachtwoorden kunnen vinden en ze kunnen die patronen met hun veranderingen toepassen om onze andere accounts te kraken. Daarom moet je voor al je accounts totaal verschillende wachtwoorden gebruiken.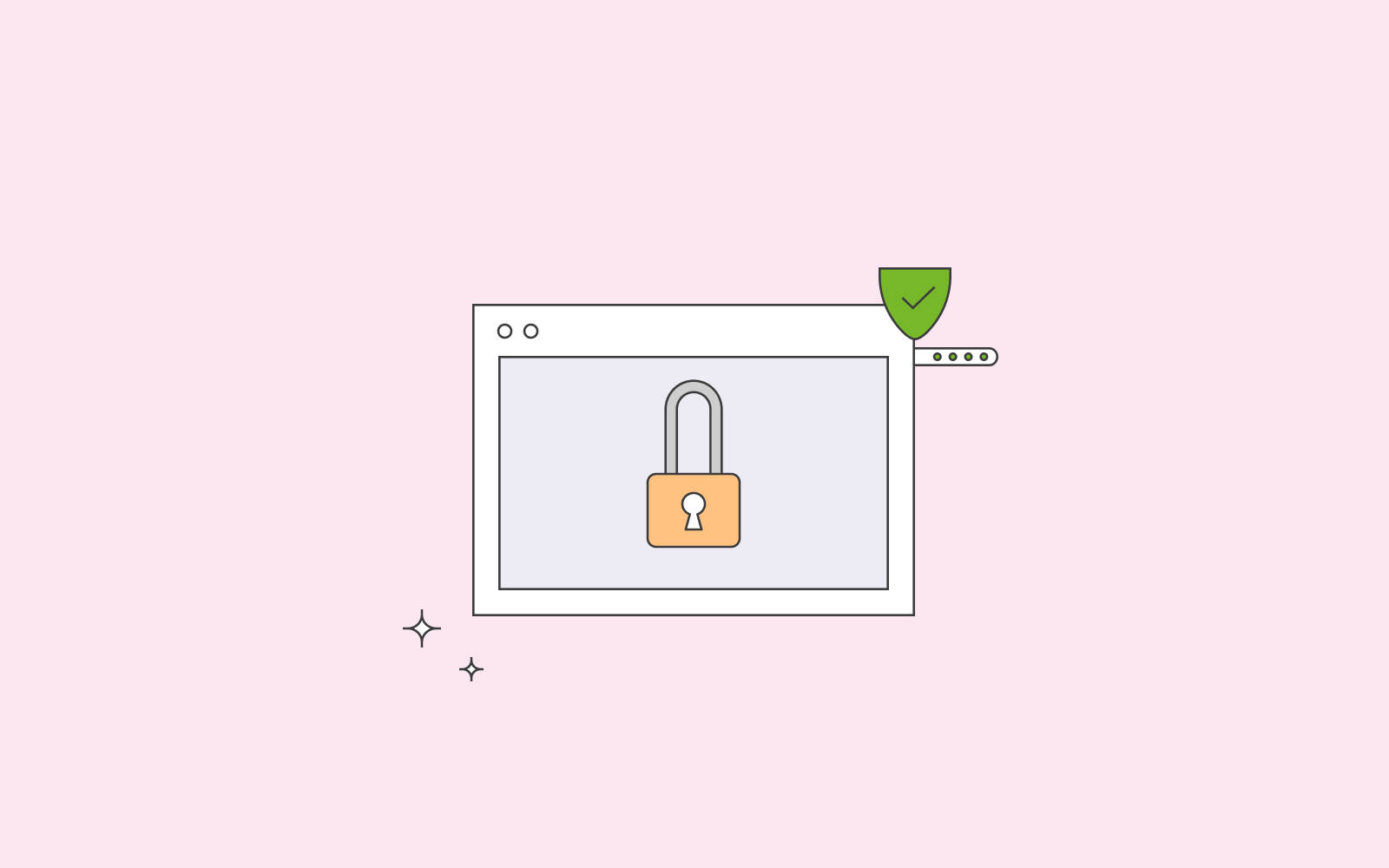 Is ook mijn wachtwoord gelekt?
Wij raden je daarom aan om een systeem te hebben dat jou waarschuwt als je wachtwoord is uitgelekt of als dit dreigt te gebeuren.
4 manieren om een wachtwoord lek te checken
Om een wachtwoord lek of een e-mail schending te voorkomen, letten we bij one.com voortdurend op pieken en abnormaal gedrag. Als we dit gedrag signaleren of als we meldingen krijgen van onze collega's die ons op de hoogte brengen van inbreuken, schorsen we uit veiligheidsoverwegingen alle gecompromitteerde e-mail accounts. We gebruiken een systeem dat we in punt 2 hieronder beschrijven.
Dat is een goede vraag. Om dit op de eerste plaats te voorkomen, een belangrijke tip: schrijf nooit je wachtwoord op, op geen enkele website, behalve op de website met de naam Have I been Pwned?, gemaakt door Troy Hunt. Websites van derden moet je per definitie niet vertrouwen. Troy's website is echter beschermd en kan vertrouwd worden weten wij uit ervaring. Hij en zijn team gebruiken een wiskundige eigenschap die k-anonimiteit heet – waardoor de gegevens nooit tot een enkel individu te herleiden zijn.
Hoe werkt deze website? Controleer of je e-mail of je wachtwoord is gelekt door je e-mail adres of je gebruikersnaam in te typen, en dan te wachten tot je de informatie binnen enkele seconden terugkrijgt. Als er een wachtwoord schending is geweest, wordt je hierover geïnformeerd. Het verschil tussen deze website en one.com is dat je er niet zelf naar hoeft te zoeken. Wij doen het werk voor je. Sommige mensen voelen zich meer op hun gemak als ze deze dingen door experts laten afhandelen.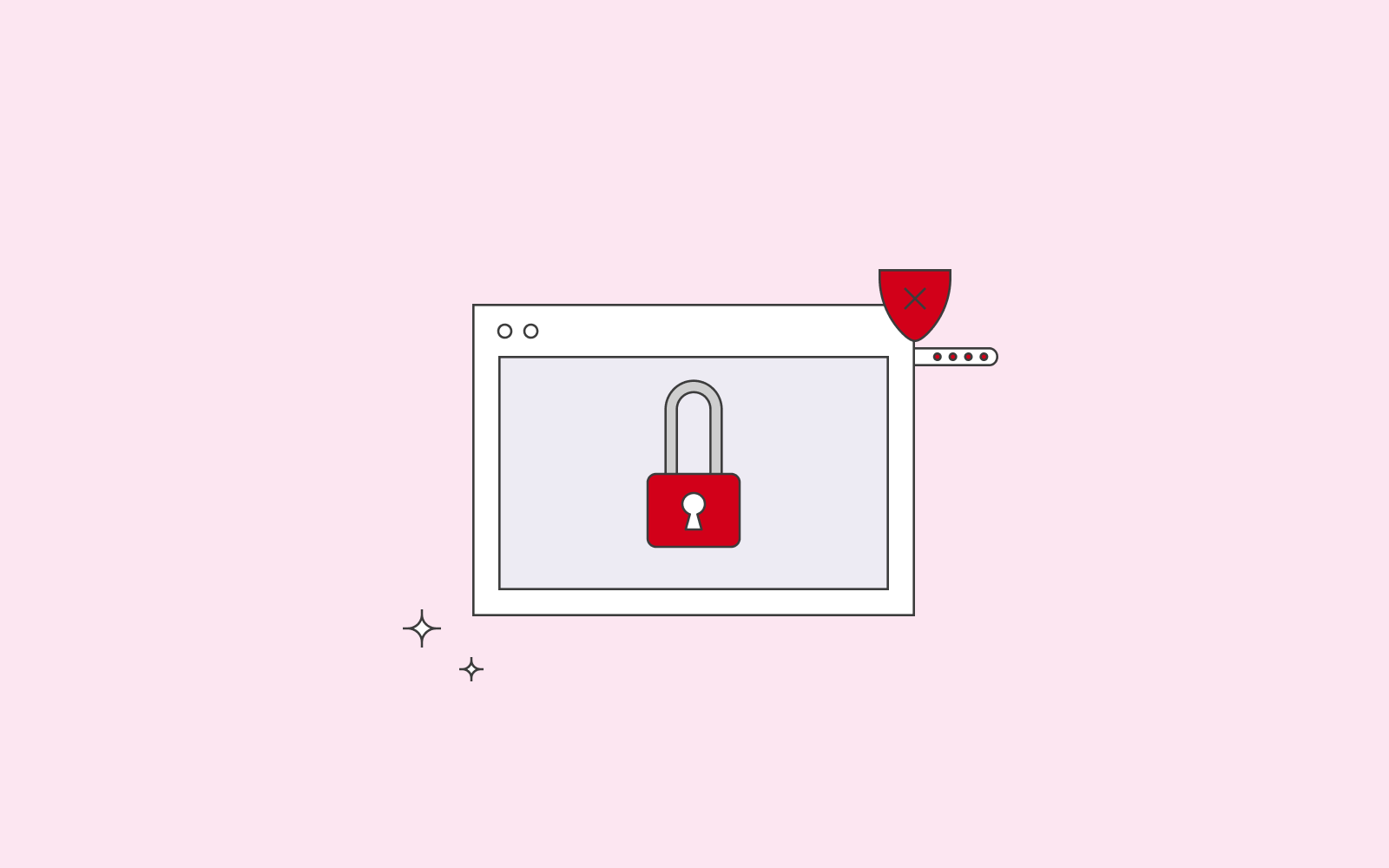 Je kunt een wachtwoordbeheerder gebruiken die al je wachtwoorden veilig bewaart, je instelt staat om unieke en ingewikkelde wachtwoorden voor al je accounts te hebben, en die je ook waarschuwt als hij een wachtwoord schending opmerkt.
Google Chrome voegde in 2019 een soortgelijke functie toe. Google's add-on voor het controleren van wachtwoorden waarschuwt je als je wachtwoord dreigt te worden gelekt door hun lijst van miljarden wachtwoorden te controleren die hackers hebben geschonden. Als je deze waarschuwing krijgt, is het van cruciaal belang dat je onmiddellijk je wachtwoord verandert.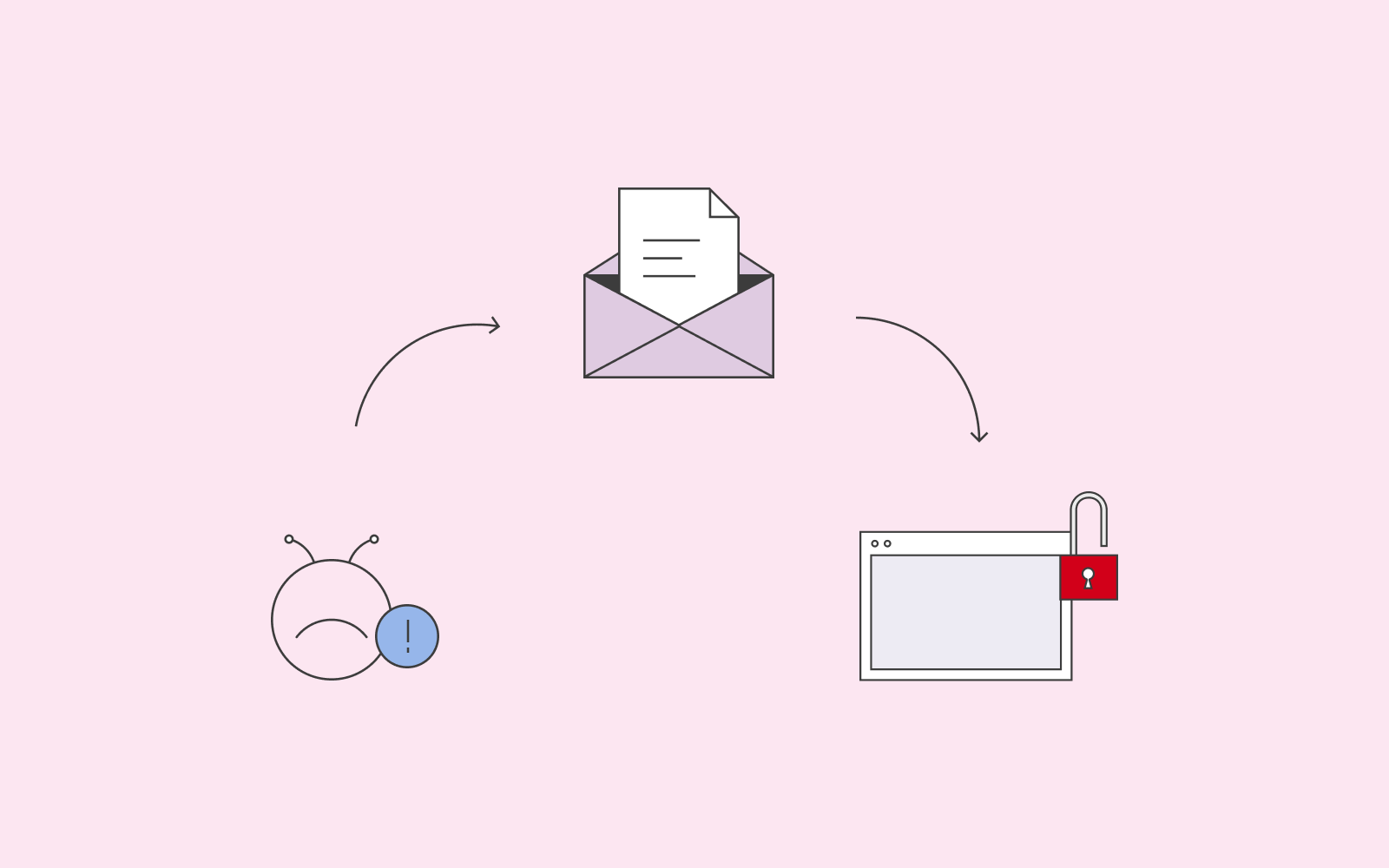 Wat gebeurt er als een wachtwoord lekt?
Als je e-mail account geschonden is, heeft de hacker hoogstwaarschijnlijk toegang gekregen tot al je e-mails en persoonlijke gegevens op dat account. De hacker kan je persoonlijke gegevens tegen je gebruiken. Vaak gebruiken ze je account gebruiken om spam te versturen en om je contacten te downloaden.
Om te voorkomen dat je e-mail wachtwoord wordt gekraakt of dat je wachtwoord lekt, moet je zorgen dat je ongelooflijk ingewikkelde en veilige wachtwoorden hebt. Daarnaast is een goede software aan te raden die je computer tegen virussen en malware beschermt.
Een riskant maar bekend gevolg van een e-mail wachtwoord lek, is wanneer een hacker toegang kan krijgen tot andere account diensten van derden die je met datzelfde e-mail adres hebt ingesteld. Het enige wat de hacker namelijk hoeft te doen is op een knop te klikken die je wachtwoord herstelt. Die andere dienst stuurt hoogstwaarschijnlijk een link naar je e-mail account waar de hacker op kan klikken en het wachtwoord kan veranderen om toegang te krijgen tot je andere accounts en jou er uit te blokkeren.
Het is super onhandig als je gecompromitteerde e-mail accounts opgeschort moeten worden. Dat begrijpen we bij one.com maar al te goed. Bedenk echter dat de stappen die genomen en uitgevoerd moeten worden bedoeld zijn om de integriteit van je account te beschermen. Daarnaast helpt het je om je contacten te behoeden voor het ontvangen van spam.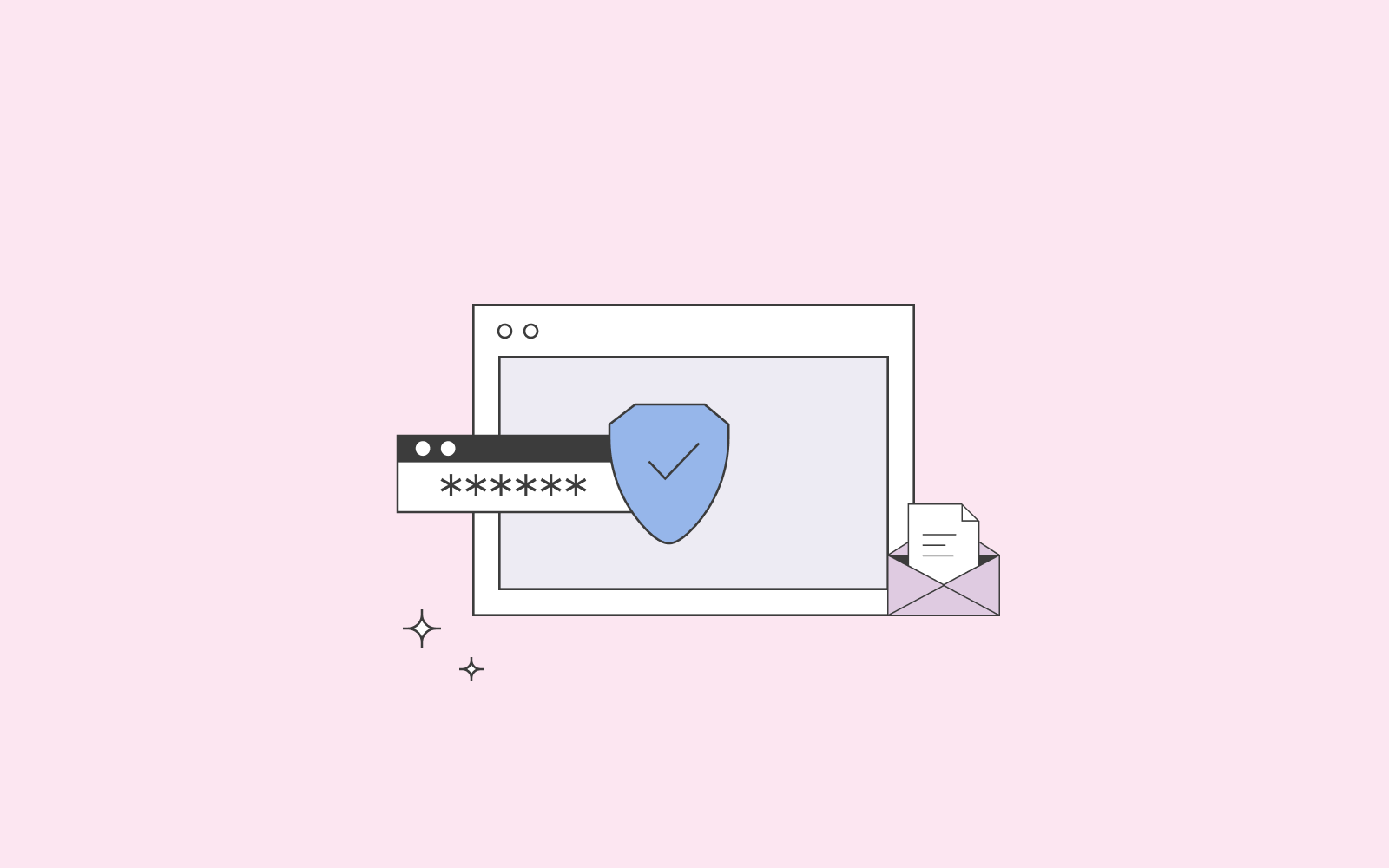 Zo voorkomt one.com wachtwoord hacks
Wij van one.com zijn er om je met dit probleem te helpen en hebben hier ook veel ervaring mee. We proberen voortdurend inbreuken op e-mail wachtwoorden te voorkomen door Webmail wachtwoorden te vergelijken met een lijst van gelekte wachtwoorden (vergelijkbaar met Google's proces dat we eerder uitlegde). Als je wachtwoord op deze lijst staat, waarschuwen en signaleren we je om je wachtwoord te veranderen voordat iemand toegang kan krijgen tot je e-mail accounts.
De gegevens die bij deze controles gebruikt worden zijn geanonimiseerde versies van wachtwoord-woordenboeken. We krijgen deze lijsten van de dienst haveibeenpwned.com, het systeem van Troy Hunt dat we hierboven genoemd hebben. De dienst is gratis en speurt het internet af naar kopieën van wachtwoord lijsten en verwerkt deze informatie in een dienst voor personen of organisaties om de online beveiliging te verbeteren.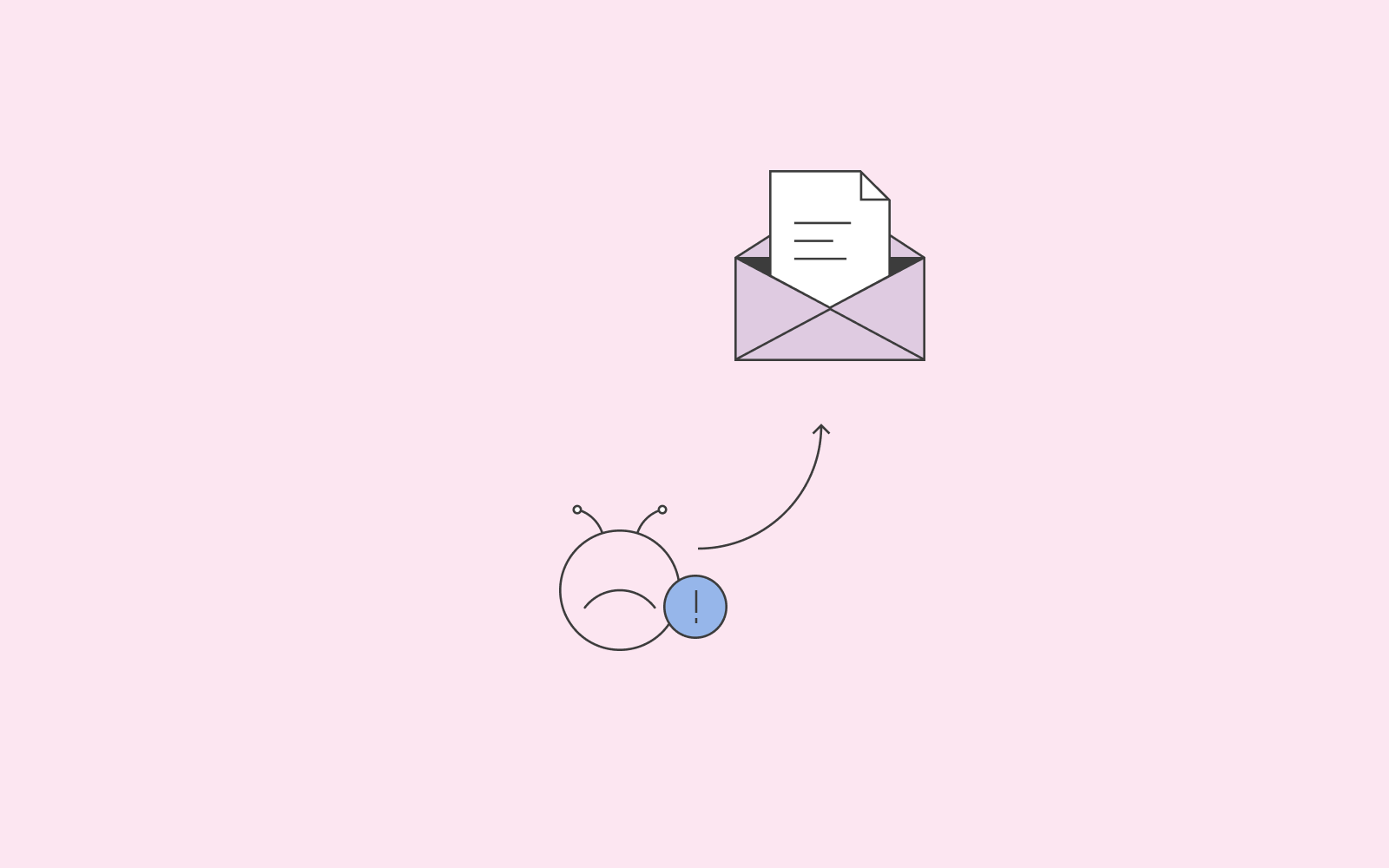 Je hoort het altijd van ons als je wachtwoord gehackt is
Als onze geautomatiseerde routinecontrole je wachtwoord aantreft op de lijsten van known-to-be-leaked passwords, kunnen we er eigenlijk sowieso van uitgaan dat hij gelekt is. Ten en minste één persoon heeft dan informatie waarmee hij toegang tot je account kan krijgen. Daarom zie je, zodra je inlogt op Webmail, een modal met de mededeling dat je je wachtwoord onmiddellijk moet veranderen. Ons doel is dat jij je veilig voelt bij het idee dat wij 24/7 controleren of je wachtwoorden gevaar lopen om gekraakt en gelekt te worden.