Warning: Undefined variable $blocks in /customers/c/9/8/wpin4.1prod.one/httpd.www/landing-v2/wp-content/themes/onecom-landing-page-v2/functions.php on line 1431 Warning: Trying to access array offset on value of type null in /customers/c/9/8/wpin4.1prod.one/httpd.www/landing-v2/wp-content/themes/onecom-landing-page-v2/functions.php on line 1431 Warning: Trying to access array offset on value of type null in /customers/c/9/8/wpin4.1prod.one/httpd.www/landing-v2/wp-content/themes/onecom-landing-page-v2/functions.php on line 1431 Warning: Undefined variable $blocks in /customers/c/9/8/wpin4.1prod.one/httpd.www/landing-v2/wp-content/themes/onecom-landing-page-v2/functions.php on line 1441 Warning: Trying to access array offset on value of type null in /customers/c/9/8/wpin4.1prod.one/httpd.www/landing-v2/wp-content/themes/onecom-landing-page-v2/functions.php on line 1441 Warning: Trying to access array offset on value of type null in /customers/c/9/8/wpin4.1prod.one/httpd.www/landing-v2/wp-content/themes/onecom-landing-page-v2/functions.php on line 1441 Warning: Undefined variable $blocks in /customers/c/9/8/wpin4.1prod.one/httpd.www/landing-v2/wp-content/themes/onecom-landing-page-v2/functions.php on line 1441 Warning: Trying to access array offset on value of type null in /customers/c/9/8/wpin4.1prod.one/httpd.www/landing-v2/wp-content/themes/onecom-landing-page-v2/functions.php on line 1441 Warning: Trying to access array offset on value of type null in /customers/c/9/8/wpin4.1prod.one/httpd.www/landing-v2/wp-content/themes/onecom-landing-page-v2/functions.php on line 1441 Warning: Undefined variable $blocks in /customers/c/9/8/wpin4.1prod.one/httpd.www/landing-v2/wp-content/themes/onecom-landing-page-v2/functions.php on line 1441 Warning: Trying to access array offset on value of type null in /customers/c/9/8/wpin4.1prod.one/httpd.www/landing-v2/wp-content/themes/onecom-landing-page-v2/functions.php on line 1441 Warning: Trying to access array offset on value of type null in /customers/c/9/8/wpin4.1prod.one/httpd.www/landing-v2/wp-content/themes/onecom-landing-page-v2/functions.php on line 1441 Warning: Undefined variable $blocks in /customers/c/9/8/wpin4.1prod.one/httpd.www/landing-v2/wp-content/themes/onecom-landing-page-v2/functions.php on line 1441 Warning: Trying to access array offset on value of type null in /customers/c/9/8/wpin4.1prod.one/httpd.www/landing-v2/wp-content/themes/onecom-landing-page-v2/functions.php on line 1441 Warning: Trying to access array offset on value of type null in /customers/c/9/8/wpin4.1prod.one/httpd.www/landing-v2/wp-content/themes/onecom-landing-page-v2/functions.php on line 1441 Warning: Undefined variable $blocks in /customers/c/9/8/wpin4.1prod.one/httpd.www/landing-v2/wp-content/themes/onecom-landing-page-v2/functions.php on line 1441 Warning: Trying to access array offset on value of type null in /customers/c/9/8/wpin4.1prod.one/httpd.www/landing-v2/wp-content/themes/onecom-landing-page-v2/functions.php on line 1441 Warning: Trying to access array offset on value of type null in /customers/c/9/8/wpin4.1prod.one/httpd.www/landing-v2/wp-content/themes/onecom-landing-page-v2/functions.php on line 1441 Warning: Undefined variable $blocks in /customers/c/9/8/wpin4.1prod.one/httpd.www/landing-v2/wp-content/themes/onecom-landing-page-v2/functions.php on line 1441 Warning: Trying to access array offset on value of type null in /customers/c/9/8/wpin4.1prod.one/httpd.www/landing-v2/wp-content/themes/onecom-landing-page-v2/functions.php on line 1441 Warning: Trying to access array offset on value of type null in /customers/c/9/8/wpin4.1prod.one/httpd.www/landing-v2/wp-content/themes/onecom-landing-page-v2/functions.php on line 1441 Warning: Undefined variable $blocks in /customers/c/9/8/wpin4.1prod.one/httpd.www/landing-v2/wp-content/themes/onecom-landing-page-v2/functions.php on line 1441 Warning: Trying to access array offset on value of type null in /customers/c/9/8/wpin4.1prod.one/httpd.www/landing-v2/wp-content/themes/onecom-landing-page-v2/functions.php on line 1441 Warning: Trying to access array offset on value of type null in /customers/c/9/8/wpin4.1prod.one/httpd.www/landing-v2/wp-content/themes/onecom-landing-page-v2/functions.php on line 1441 Warning: Undefined variable $blocks in /customers/c/9/8/wpin4.1prod.one/httpd.www/landing-v2/wp-content/themes/onecom-landing-page-v2/functions.php on line 1441 Warning: Trying to access array offset on value of type null in /customers/c/9/8/wpin4.1prod.one/httpd.www/landing-v2/wp-content/themes/onecom-landing-page-v2/functions.php on line 1441 Warning: Trying to access array offset on value of type null in /customers/c/9/8/wpin4.1prod.one/httpd.www/landing-v2/wp-content/themes/onecom-landing-page-v2/functions.php on line 1441 Warning: Undefined variable $blocks in /customers/c/9/8/wpin4.1prod.one/httpd.www/landing-v2/wp-content/themes/onecom-landing-page-v2/functions.php on line 1441 Warning: Trying to access array offset on value of type null in /customers/c/9/8/wpin4.1prod.one/httpd.www/landing-v2/wp-content/themes/onecom-landing-page-v2/functions.php on line 1441 Warning: Trying to access array offset on value of type null in /customers/c/9/8/wpin4.1prod.one/httpd.www/landing-v2/wp-content/themes/onecom-landing-page-v2/functions.php on line 1441 Warning: Undefined variable $blocks in /customers/c/9/8/wpin4.1prod.one/httpd.www/landing-v2/wp-content/themes/onecom-landing-page-v2/functions.php on line 1441 Warning: Trying to access array offset on value of type null in /customers/c/9/8/wpin4.1prod.one/httpd.www/landing-v2/wp-content/themes/onecom-landing-page-v2/functions.php on line 1441 Warning: Trying to access array offset on value of type null in /customers/c/9/8/wpin4.1prod.one/httpd.www/landing-v2/wp-content/themes/onecom-landing-page-v2/functions.php on line 1441 Warning: Undefined variable $blocks in /customers/c/9/8/wpin4.1prod.one/httpd.www/landing-v2/wp-content/themes/onecom-landing-page-v2/functions.php on line 1441 Warning: Trying to access array offset on value of type null in /customers/c/9/8/wpin4.1prod.one/httpd.www/landing-v2/wp-content/themes/onecom-landing-page-v2/functions.php on line 1441 Warning: Trying to access array offset on value of type null in /customers/c/9/8/wpin4.1prod.one/httpd.www/landing-v2/wp-content/themes/onecom-landing-page-v2/functions.php on line 1441 Warning: Undefined variable $blocks in /customers/c/9/8/wpin4.1prod.one/httpd.www/landing-v2/wp-content/themes/onecom-landing-page-v2/functions.php on line 1441 Warning: Trying to access array offset on value of type null in /customers/c/9/8/wpin4.1prod.one/httpd.www/landing-v2/wp-content/themes/onecom-landing-page-v2/functions.php on line 1441 Warning: Trying to access array offset on value of type null in /customers/c/9/8/wpin4.1prod.one/httpd.www/landing-v2/wp-content/themes/onecom-landing-page-v2/functions.php on line 1441 Warning: Undefined variable $blocks in /customers/c/9/8/wpin4.1prod.one/httpd.www/landing-v2/wp-content/themes/onecom-landing-page-v2/functions.php on line 1441 Warning: Trying to access array offset on value of type null in /customers/c/9/8/wpin4.1prod.one/httpd.www/landing-v2/wp-content/themes/onecom-landing-page-v2/functions.php on line 1441 Warning: Trying to access array offset on value of type null in /customers/c/9/8/wpin4.1prod.one/httpd.www/landing-v2/wp-content/themes/onecom-landing-page-v2/functions.php on line 1441 Warning: Undefined variable $blocks in /customers/c/9/8/wpin4.1prod.one/httpd.www/landing-v2/wp-content/themes/onecom-landing-page-v2/functions.php on line 1441 Warning: Trying to access array offset on value of type null in /customers/c/9/8/wpin4.1prod.one/httpd.www/landing-v2/wp-content/themes/onecom-landing-page-v2/functions.php on line 1441 Warning: Trying to access array offset on value of type null in /customers/c/9/8/wpin4.1prod.one/httpd.www/landing-v2/wp-content/themes/onecom-landing-page-v2/functions.php on line 1441
IMAP og POP3
Les alt du trenger å vite om IMAP og POP3
IMAP og POP3 er to forskjellige e-postprotokoller. Disse protokollene brukes for å hente e-poster fra e-postservere. Eller for å forklare det kort; hvis du bruker en e-postklient, kan du konfigurere e-mail klienten med enten IMAP eller POP3 for å hente alle dine e-poster på en datamaskin eller hvilke som helst smartenheter du eier.
Det er opp til deg å bestemme om du vil bruke IMAP eller POP3. Nedenfor har vi forklart hva hver e-postprotokoll gjør og hva som er forskjellen mellom dem.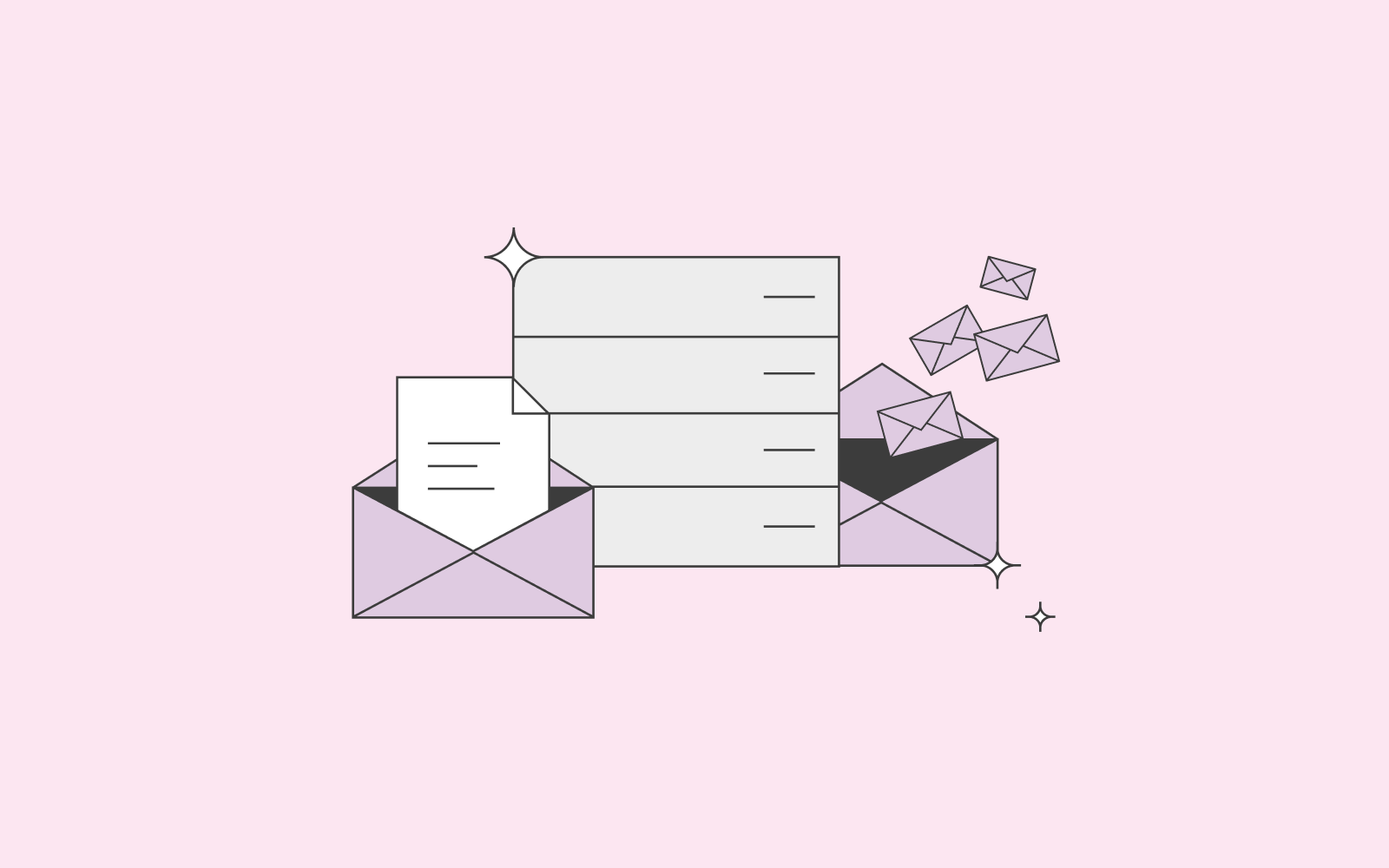 Hva er POP3?
POP3 står for post office protocol 3. En av forskjellene mellom IMAP og POP3 er at POP3 er enklere enn IMAP. POP3 sin eneste jobb er å laste ned e-poster til dine smartenheter eller datamaskin fra en e-postserver. I tillegg laster POP3 bare ned e-postmeldinger som er i innboks mappen din. For eksempel vil den ikke laste ned e-post fra spam-mappen, utkastmappen, den sendte mappen, slettede e-poster osv.
POP3 synkroniserer heller ikke. Dette betyr at når POP3 henter e-poster fra en e-postserver, vil e-postserveren slette e-postene. Derfor vil det ikke være noen lagret kopi på e-postserveren når POP3 har hentet den.
Så, dersom du har to datamaskiner, når en av datamaskinene henter dine e-poster fra e-postserveren, vil ikke den andre datamaskinen kunne hente e-postene siden det allerede har blitt slettet.
Fordeler med POP3
POP3 bruker båndbredde mer effektivt enn IMAP gjør. Dette er spesielt bra hvis du har treg internettforbindelse.
Det er ingen begrensning på størrelsen på innboksen din med POP3.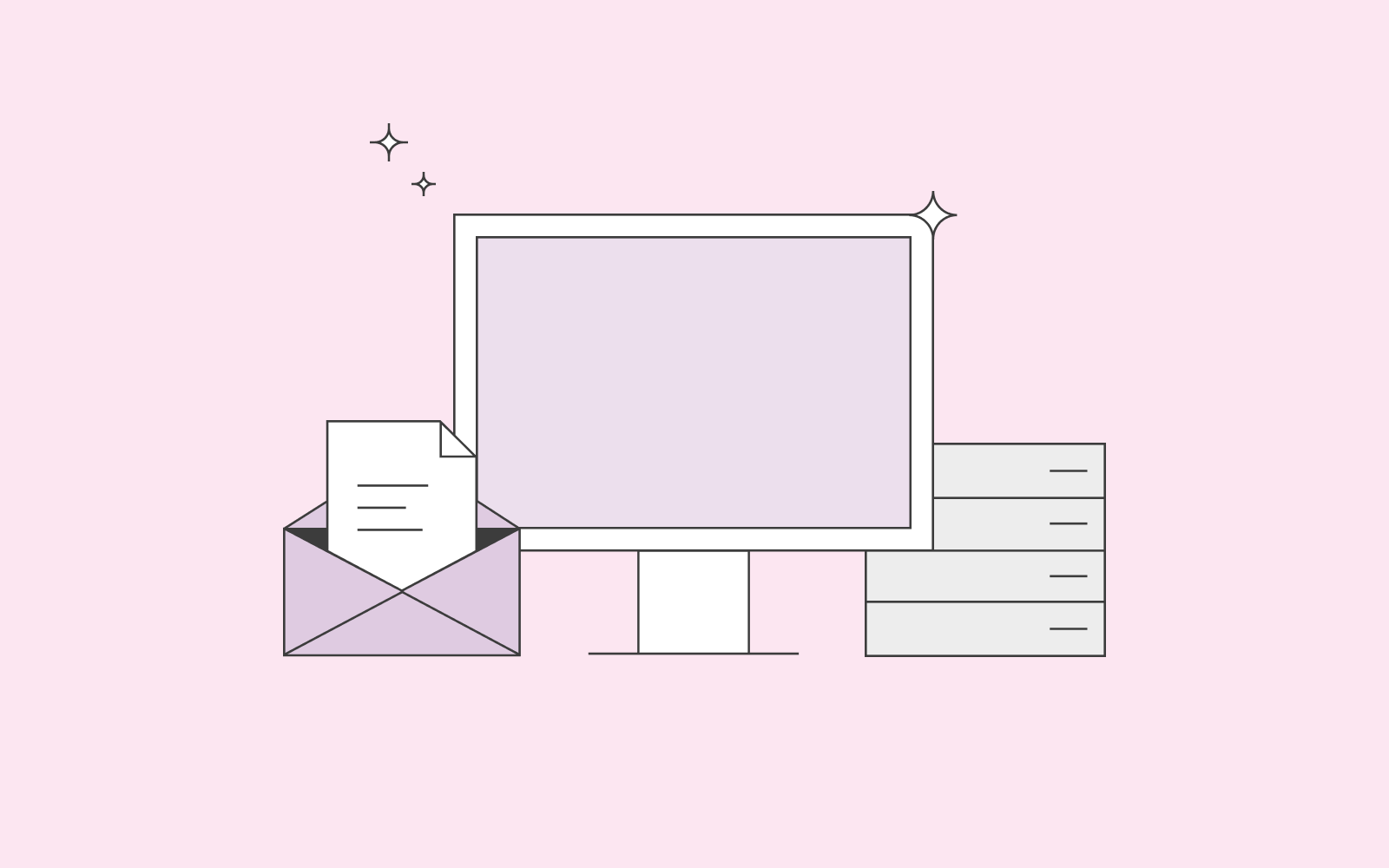 Hva er IMAP?
IMAP står for Internet message access protocol. IMAP lar deg se alle dine e-poster som er på e-postserveren fra forskjellige enheter. E-postene blir ikke bare lagret på e-postserveren, men IMAP bufrer også kopier av e-posten din til alle dine enheter. I tillegg synkroniserer IMAP alle mappene dine. I motsetning til POP3 synkroniserer IMAP innboksen din, sendte mappe, slettede mappe osv.
Når du bruker IMAP, bør du tenke på at dersom du sletter en hentet e-post fra din smarttelefon, vil e-posten automatisk bli slettet fra din datamaskin og e-postserveren. Det samme gjelder når du oppretter en mappe, mappen vil også dukke opp automatisk på din datamaskin og e-postserveren.
Fordeler med IMAP
Med IMAP, kan du enkelt overføre dine gamle e-postarkiver til ditt nye e-postprogram hvis du noen gang bestemmer deg for å bytte e-postklient. Det vil kun ta noen få minutter, og du kan enkelt laste ned alle dine e-poster fra serveren.
Når du velger et e-post oppsett med IMAP på one.com, om din datamaskin blir ødelagt eller stjålet, trenger du ikke bekymre deg over å miste dine data. Sikkerhetskopieringssystemet vårt på one.com beskytter e-posten din mot nesten enhver risiko du kan forestille deg.
Når du velger en e-post som er konfigurert med IMAP på one.com, vil alle e-postene dine ha en lagret kopi på e-postserveren.
I motsetning til POP3, lagrer IMAP en kopi av dine e-poster. Derfor kan IMAP hente e-post fra e-postserveren flere ganger, ettersom en kopi av e-posten alltid vil eksistere på serveren til du bestemmer deg for å slette den.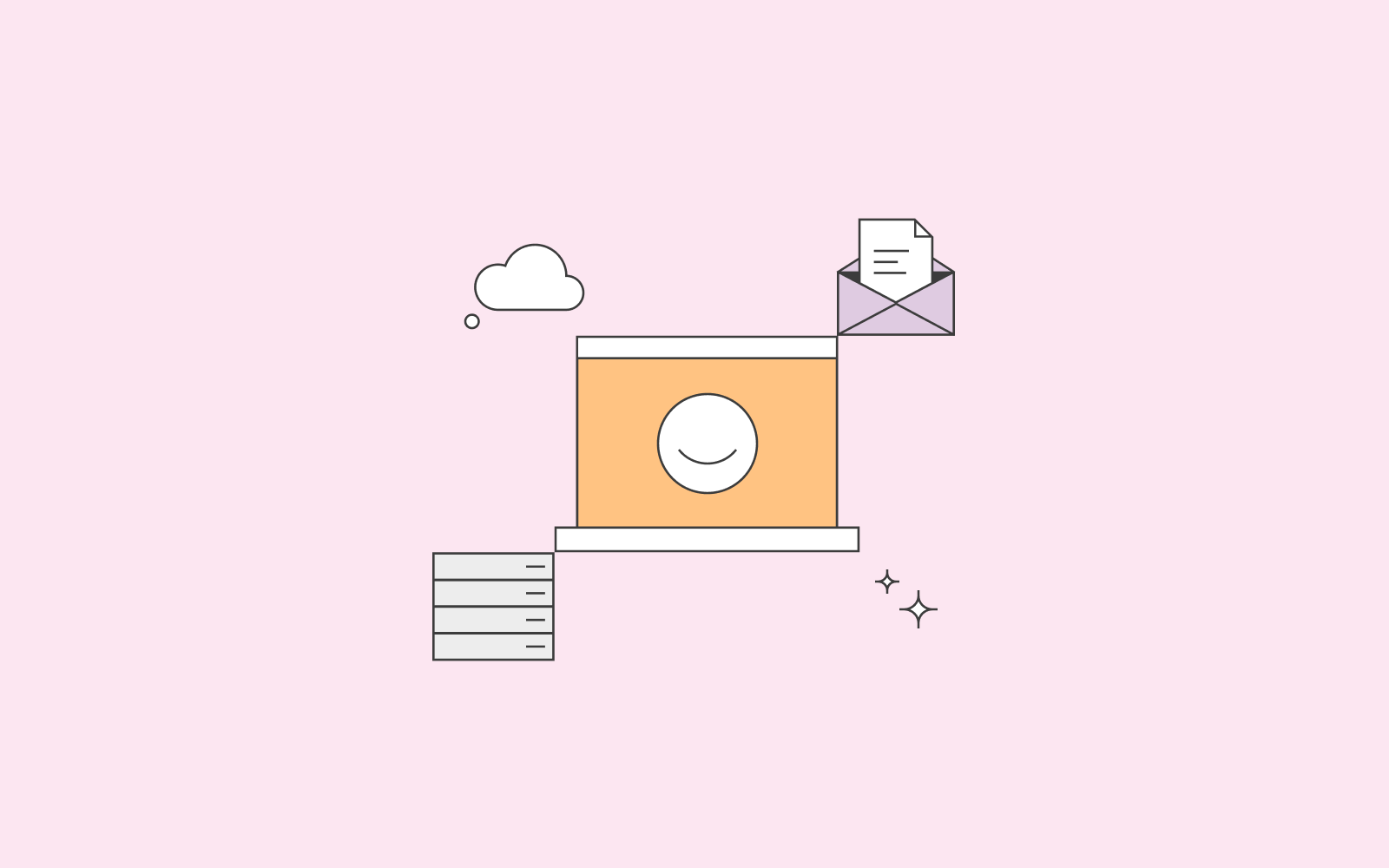 IMAP vs POP3
Så, hvilken e-postprotokoll bør du velge?
Du bør velge POP3 hvis du planlegger å hente dine e-poster en gang fra en datamaskin eller smart enhet. Selv om du ikke har en nettforbindelse, kan du fortsatt se dine e-poster ved å bruke POP3. Du sparer i tillegg mye lagringsplass på din e-postserver, siden e-postmeldinger slettes hver gang du laster de ned til enheten din.
Du bør bruke IMAP hvis du bruker flere enheter.
IMAP lagrer en kopi av dine e-poster på e-postserveren, som betyr at du ikke trenger å bekymre deg over at du mister data. Du vil også kunne se alle dine mapper, og de vil alle se like ut på dine enheter.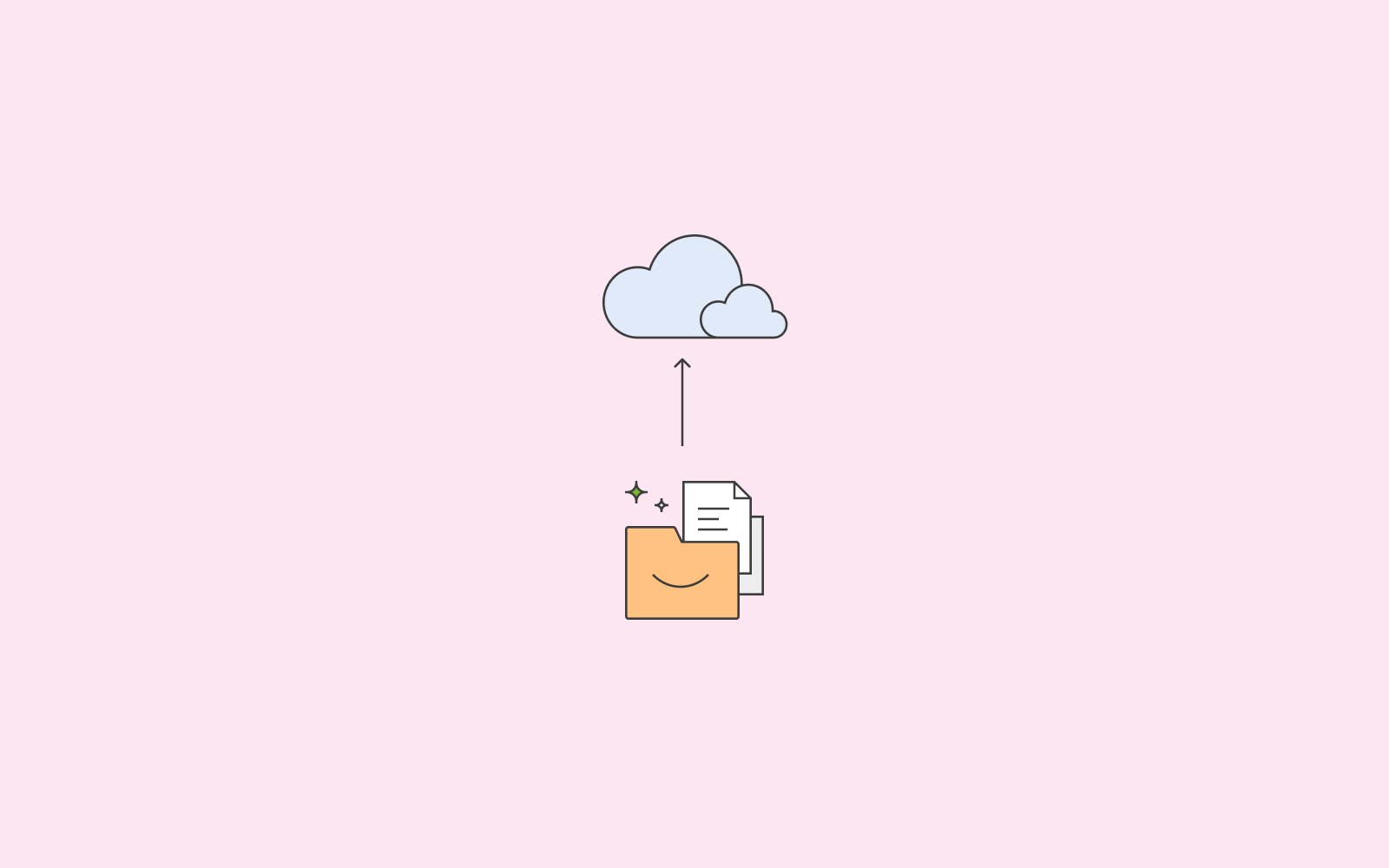 IMAP og POP3 med one.com
one.com lar deg få enkel tilgang til din IMAP mail konto fra Windows, Linux, og Mac datamaskiner samt smarttelefoner.
Med vår webmail på one.com, er det alltid garantert at du kan lese og sende e-postmeldinger uansett hvilken datamaskin du er online fra. Velg IMAP for fleksibel tilgang til alle dine sendte og mottatte meldinger, og velg POP3 hvis du kun vil ha e-postmeldinger på et sted. Vi på one.com anbefaler til vanlig IMAP.