Warning: Undefined variable $blocks in /customers/c/9/8/wpin4.1prod.one/httpd.www/landing-v2/wp-content/themes/onecom-landing-page-v2/functions.php on line 1431 Warning: Trying to access array offset on value of type null in /customers/c/9/8/wpin4.1prod.one/httpd.www/landing-v2/wp-content/themes/onecom-landing-page-v2/functions.php on line 1431 Warning: Trying to access array offset on value of type null in /customers/c/9/8/wpin4.1prod.one/httpd.www/landing-v2/wp-content/themes/onecom-landing-page-v2/functions.php on line 1431 Warning: Undefined variable $blocks in /customers/c/9/8/wpin4.1prod.one/httpd.www/landing-v2/wp-content/themes/onecom-landing-page-v2/functions.php on line 1441 Warning: Trying to access array offset on value of type null in /customers/c/9/8/wpin4.1prod.one/httpd.www/landing-v2/wp-content/themes/onecom-landing-page-v2/functions.php on line 1441 Warning: Trying to access array offset on value of type null in /customers/c/9/8/wpin4.1prod.one/httpd.www/landing-v2/wp-content/themes/onecom-landing-page-v2/functions.php on line 1441 Warning: Undefined variable $blocks in /customers/c/9/8/wpin4.1prod.one/httpd.www/landing-v2/wp-content/themes/onecom-landing-page-v2/functions.php on line 1441 Warning: Trying to access array offset on value of type null in /customers/c/9/8/wpin4.1prod.one/httpd.www/landing-v2/wp-content/themes/onecom-landing-page-v2/functions.php on line 1441 Warning: Trying to access array offset on value of type null in /customers/c/9/8/wpin4.1prod.one/httpd.www/landing-v2/wp-content/themes/onecom-landing-page-v2/functions.php on line 1441 Warning: Undefined variable $blocks in /customers/c/9/8/wpin4.1prod.one/httpd.www/landing-v2/wp-content/themes/onecom-landing-page-v2/functions.php on line 1441 Warning: Trying to access array offset on value of type null in /customers/c/9/8/wpin4.1prod.one/httpd.www/landing-v2/wp-content/themes/onecom-landing-page-v2/functions.php on line 1441 Warning: Trying to access array offset on value of type null in /customers/c/9/8/wpin4.1prod.one/httpd.www/landing-v2/wp-content/themes/onecom-landing-page-v2/functions.php on line 1441 Warning: Undefined variable $blocks in /customers/c/9/8/wpin4.1prod.one/httpd.www/landing-v2/wp-content/themes/onecom-landing-page-v2/functions.php on line 1441 Warning: Trying to access array offset on value of type null in /customers/c/9/8/wpin4.1prod.one/httpd.www/landing-v2/wp-content/themes/onecom-landing-page-v2/functions.php on line 1441 Warning: Trying to access array offset on value of type null in /customers/c/9/8/wpin4.1prod.one/httpd.www/landing-v2/wp-content/themes/onecom-landing-page-v2/functions.php on line 1441 Warning: Undefined variable $blocks in /customers/c/9/8/wpin4.1prod.one/httpd.www/landing-v2/wp-content/themes/onecom-landing-page-v2/functions.php on line 1441 Warning: Trying to access array offset on value of type null in /customers/c/9/8/wpin4.1prod.one/httpd.www/landing-v2/wp-content/themes/onecom-landing-page-v2/functions.php on line 1441 Warning: Trying to access array offset on value of type null in /customers/c/9/8/wpin4.1prod.one/httpd.www/landing-v2/wp-content/themes/onecom-landing-page-v2/functions.php on line 1441 Warning: Undefined variable $blocks in /customers/c/9/8/wpin4.1prod.one/httpd.www/landing-v2/wp-content/themes/onecom-landing-page-v2/functions.php on line 1441 Warning: Trying to access array offset on value of type null in /customers/c/9/8/wpin4.1prod.one/httpd.www/landing-v2/wp-content/themes/onecom-landing-page-v2/functions.php on line 1441 Warning: Trying to access array offset on value of type null in /customers/c/9/8/wpin4.1prod.one/httpd.www/landing-v2/wp-content/themes/onecom-landing-page-v2/functions.php on line 1441 Warning: Undefined variable $blocks in /customers/c/9/8/wpin4.1prod.one/httpd.www/landing-v2/wp-content/themes/onecom-landing-page-v2/functions.php on line 1441 Warning: Trying to access array offset on value of type null in /customers/c/9/8/wpin4.1prod.one/httpd.www/landing-v2/wp-content/themes/onecom-landing-page-v2/functions.php on line 1441 Warning: Trying to access array offset on value of type null in /customers/c/9/8/wpin4.1prod.one/httpd.www/landing-v2/wp-content/themes/onecom-landing-page-v2/functions.php on line 1441 Warning: Undefined variable $blocks in /customers/c/9/8/wpin4.1prod.one/httpd.www/landing-v2/wp-content/themes/onecom-landing-page-v2/functions.php on line 1441 Warning: Trying to access array offset on value of type null in /customers/c/9/8/wpin4.1prod.one/httpd.www/landing-v2/wp-content/themes/onecom-landing-page-v2/functions.php on line 1441 Warning: Trying to access array offset on value of type null in /customers/c/9/8/wpin4.1prod.one/httpd.www/landing-v2/wp-content/themes/onecom-landing-page-v2/functions.php on line 1441 Warning: Undefined variable $blocks in /customers/c/9/8/wpin4.1prod.one/httpd.www/landing-v2/wp-content/themes/onecom-landing-page-v2/functions.php on line 1441 Warning: Trying to access array offset on value of type null in /customers/c/9/8/wpin4.1prod.one/httpd.www/landing-v2/wp-content/themes/onecom-landing-page-v2/functions.php on line 1441 Warning: Trying to access array offset on value of type null in /customers/c/9/8/wpin4.1prod.one/httpd.www/landing-v2/wp-content/themes/onecom-landing-page-v2/functions.php on line 1441 Warning: Undefined variable $blocks in /customers/c/9/8/wpin4.1prod.one/httpd.www/landing-v2/wp-content/themes/onecom-landing-page-v2/functions.php on line 1441 Warning: Trying to access array offset on value of type null in /customers/c/9/8/wpin4.1prod.one/httpd.www/landing-v2/wp-content/themes/onecom-landing-page-v2/functions.php on line 1441 Warning: Trying to access array offset on value of type null in /customers/c/9/8/wpin4.1prod.one/httpd.www/landing-v2/wp-content/themes/onecom-landing-page-v2/functions.php on line 1441 Warning: Undefined variable $blocks in /customers/c/9/8/wpin4.1prod.one/httpd.www/landing-v2/wp-content/themes/onecom-landing-page-v2/functions.php on line 1441 Warning: Trying to access array offset on value of type null in /customers/c/9/8/wpin4.1prod.one/httpd.www/landing-v2/wp-content/themes/onecom-landing-page-v2/functions.php on line 1441 Warning: Trying to access array offset on value of type null in /customers/c/9/8/wpin4.1prod.one/httpd.www/landing-v2/wp-content/themes/onecom-landing-page-v2/functions.php on line 1441 Warning: Undefined variable $blocks in /customers/c/9/8/wpin4.1prod.one/httpd.www/landing-v2/wp-content/themes/onecom-landing-page-v2/functions.php on line 1441 Warning: Trying to access array offset on value of type null in /customers/c/9/8/wpin4.1prod.one/httpd.www/landing-v2/wp-content/themes/onecom-landing-page-v2/functions.php on line 1441 Warning: Trying to access array offset on value of type null in /customers/c/9/8/wpin4.1prod.one/httpd.www/landing-v2/wp-content/themes/onecom-landing-page-v2/functions.php on line 1441 Warning: Undefined variable $blocks in /customers/c/9/8/wpin4.1prod.one/httpd.www/landing-v2/wp-content/themes/onecom-landing-page-v2/functions.php on line 1441 Warning: Trying to access array offset on value of type null in /customers/c/9/8/wpin4.1prod.one/httpd.www/landing-v2/wp-content/themes/onecom-landing-page-v2/functions.php on line 1441 Warning: Trying to access array offset on value of type null in /customers/c/9/8/wpin4.1prod.one/httpd.www/landing-v2/wp-content/themes/onecom-landing-page-v2/functions.php on line 1441 Warning: Undefined variable $blocks in /customers/c/9/8/wpin4.1prod.one/httpd.www/landing-v2/wp-content/themes/onecom-landing-page-v2/functions.php on line 1441 Warning: Trying to access array offset on value of type null in /customers/c/9/8/wpin4.1prod.one/httpd.www/landing-v2/wp-content/themes/onecom-landing-page-v2/functions.php on line 1441 Warning: Trying to access array offset on value of type null in /customers/c/9/8/wpin4.1prod.one/httpd.www/landing-v2/wp-content/themes/onecom-landing-page-v2/functions.php on line 1441 Warning: Undefined variable $blocks in /customers/c/9/8/wpin4.1prod.one/httpd.www/landing-v2/wp-content/themes/onecom-landing-page-v2/functions.php on line 1441 Warning: Trying to access array offset on value of type null in /customers/c/9/8/wpin4.1prod.one/httpd.www/landing-v2/wp-content/themes/onecom-landing-page-v2/functions.php on line 1441 Warning: Trying to access array offset on value of type null in /customers/c/9/8/wpin4.1prod.one/httpd.www/landing-v2/wp-content/themes/onecom-landing-page-v2/functions.php on line 1441 Warning: Undefined variable $blocks in /customers/c/9/8/wpin4.1prod.one/httpd.www/landing-v2/wp-content/themes/onecom-landing-page-v2/functions.php on line 1441 Warning: Trying to access array offset on value of type null in /customers/c/9/8/wpin4.1prod.one/httpd.www/landing-v2/wp-content/themes/onecom-landing-page-v2/functions.php on line 1441 Warning: Trying to access array offset on value of type null in /customers/c/9/8/wpin4.1prod.one/httpd.www/landing-v2/wp-content/themes/onecom-landing-page-v2/functions.php on line 1441 Warning: Undefined variable $blocks in /customers/c/9/8/wpin4.1prod.one/httpd.www/landing-v2/wp-content/themes/onecom-landing-page-v2/functions.php on line 1441 Warning: Trying to access array offset on value of type null in /customers/c/9/8/wpin4.1prod.one/httpd.www/landing-v2/wp-content/themes/onecom-landing-page-v2/functions.php on line 1441 Warning: Trying to access array offset on value of type null in /customers/c/9/8/wpin4.1prod.one/httpd.www/landing-v2/wp-content/themes/onecom-landing-page-v2/functions.php on line 1441 Warning: Undefined variable $blocks in /customers/c/9/8/wpin4.1prod.one/httpd.www/landing-v2/wp-content/themes/onecom-landing-page-v2/functions.php on line 1441 Warning: Trying to access array offset on value of type null in /customers/c/9/8/wpin4.1prod.one/httpd.www/landing-v2/wp-content/themes/onecom-landing-page-v2/functions.php on line 1441 Warning: Trying to access array offset on value of type null in /customers/c/9/8/wpin4.1prod.one/httpd.www/landing-v2/wp-content/themes/onecom-landing-page-v2/functions.php on line 1441 Warning: Undefined variable $blocks in /customers/c/9/8/wpin4.1prod.one/httpd.www/landing-v2/wp-content/themes/onecom-landing-page-v2/functions.php on line 1441 Warning: Trying to access array offset on value of type null in /customers/c/9/8/wpin4.1prod.one/httpd.www/landing-v2/wp-content/themes/onecom-landing-page-v2/functions.php on line 1441 Warning: Trying to access array offset on value of type null in /customers/c/9/8/wpin4.1prod.one/httpd.www/landing-v2/wp-content/themes/onecom-landing-page-v2/functions.php on line 1441 Warning: Undefined variable $blocks in /customers/c/9/8/wpin4.1prod.one/httpd.www/landing-v2/wp-content/themes/onecom-landing-page-v2/functions.php on line 1441 Warning: Trying to access array offset on value of type null in /customers/c/9/8/wpin4.1prod.one/httpd.www/landing-v2/wp-content/themes/onecom-landing-page-v2/functions.php on line 1441 Warning: Trying to access array offset on value of type null in /customers/c/9/8/wpin4.1prod.one/httpd.www/landing-v2/wp-content/themes/onecom-landing-page-v2/functions.php on line 1441 Warning: Undefined variable $blocks in /customers/c/9/8/wpin4.1prod.one/httpd.www/landing-v2/wp-content/themes/onecom-landing-page-v2/functions.php on line 1441 Warning: Trying to access array offset on value of type null in /customers/c/9/8/wpin4.1prod.one/httpd.www/landing-v2/wp-content/themes/onecom-landing-page-v2/functions.php on line 1441 Warning: Trying to access array offset on value of type null in /customers/c/9/8/wpin4.1prod.one/httpd.www/landing-v2/wp-content/themes/onecom-landing-page-v2/functions.php on line 1441
Online marketing
Promoot jouw website snel en eenvoudig
Je website staat online, je hebt veel tijd gestoken in het perfectioneren van je website en bent trots op het resultaat. Dus nu is het tijd om die moeite te belonen en meer verkeer naar je website te leiden.
In dit artikel kijken we naar bewezen online marketing methodes, die het proces om meer bezoekers op je website te krijgen vergemakkelijken.
Wat is online marketing?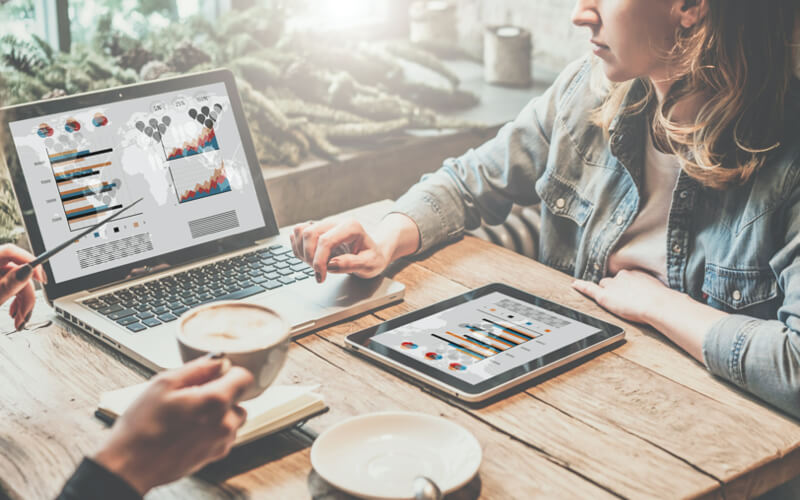 Online marketing is de algemene term die gebruikt wordt voor het collectief van processen om klantrelaties te bouwen en meer verkopen te generen op het internet.
Hoewel het doel vergelijkbaar is met offline marketing technieken zoals posters, folders en TV reclames, heeft online marketing enkele exclusieve voordelen.
Lage kosten. Omdat veel tools geautomatiseerd zijn, kun je al beginnen met een paar euro.
Beter targeten. Bijvoorbeeld met advertenties in zoekmachines, waar gebruikers alleen je website tegen kunnen komen op de door jou ingegeven zoektermen.
Nauwkeurige data. Met goede en nauwkeurig statistieken kun je betere beslissingen maken over het promoten van je producten en diensten.
Bij one.com bieden we een aantal diensten aan om online marketing voor je makkelijker te maken:
Zoekmachineoptimalisatie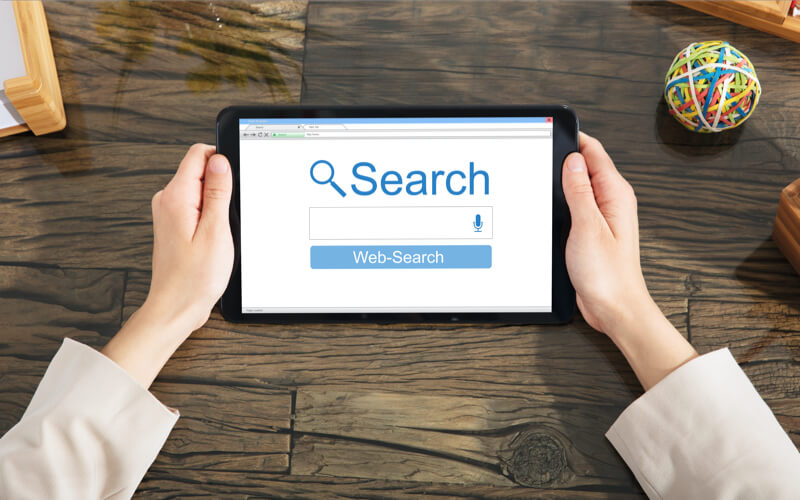 Zoekmachineoptimalisatie (SEO) is het verbeteren van de posities van je website voor bepaalde zoekwoorden. Dit is een proces wat tijd kost en werkt alleen als je exact weet voor welke zoekwoorden je wilt ranken. Het kan maanden duren voordat je echt verbetering in de posities van je website ziet, nadat je deze geoptimaliseerd hebt.
Om je website te optimaliseren voor zoekmachines, moet je rekening houden met een groot aantal factoren. Het exacte algoritme van zoekmachines is geheim en verandert continue. SEO is daarom ook niet iets wat je eenmalig doet en vervolgens nooit meer.
De kwaliteit van de content, de snelheid van een pagina en backlinks zijn enkele belangrijke en bevestigde factoren van zoekmachines. Het is daarom aan te raden om hier de focus op te leggen.
Om je hiermee te helpen, is one.com een samenwerking met marketgoo aangegaan. Met deze tool kun je onder andere zoekwoorden analyseren en suggesties voor het optimaliseren van jouw website ontvangen.
Zoekmachine adverteren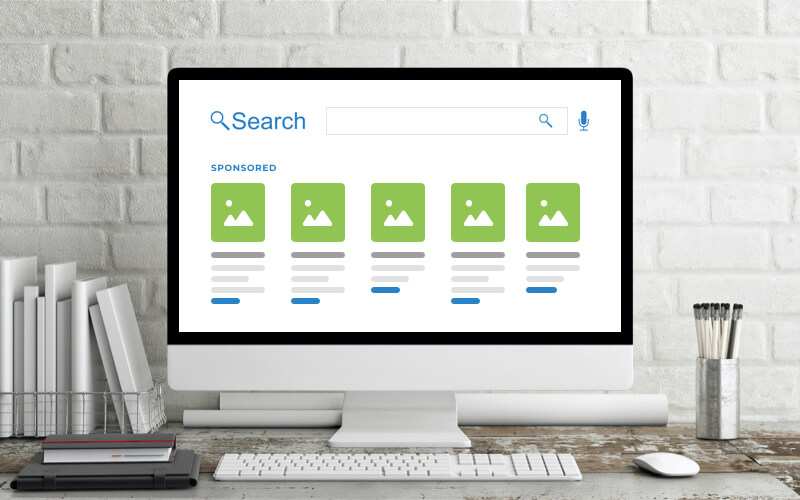 Terwijl SEO tijd kost, kunnen advertenties wel direct resultaten opleveren. Wanneer je een betaalde campagne opzet kun je jouw product of dienst direct op de eerste pagina van zoekmachines zien. Zoekmachine marketing (SEM) is een transparant systeem waar je betaalt als iemand op jouw advertentie klikt. Je kunt zelf bepalen hoe de advertentie er uit ziet of op welke zoekwoorden je wilt bieden. Een combinatie van SEO en SEM kan succesvol zijn voor een online bedrijf.
Naast het aantrekken van bezoekers, kun je met zoekmachine adverteren ook aantonen dat jouw bedrijf serieus is.
Onze Google Ads oplossing is eenvoudig te gebruiken voor beginners, maar ook een krachtige tool voor experts. Het helpt je in het proces om advertentiecampagnes op te zetten en deze te optimaliseren voor de beste resultaten. De Google Ads oplossing van one.com is veel makkelijker te gebruiken dan het volledige platform en verdeeld jouw budget op een handige manier, zodat je niet direct je hele budget spendeert.
Lokale marketing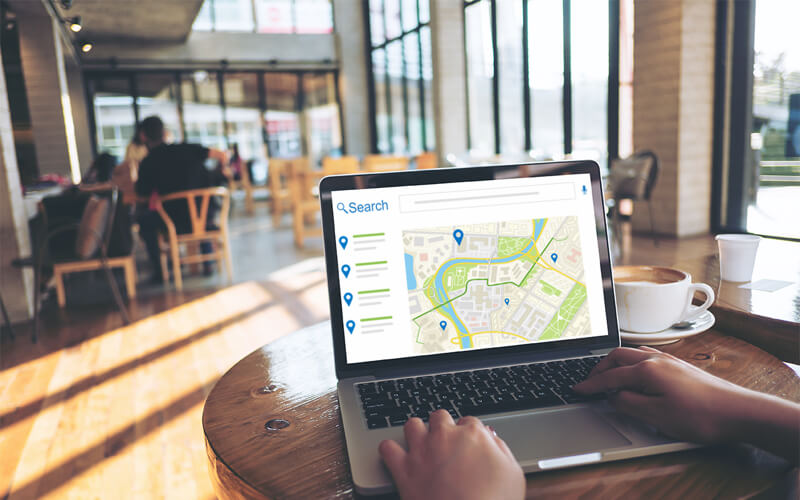 Wanneer mensen zoeken naar winkels of restaurants in de buurt, doen ze dat vaak via Google of Google Maps. Zo kunnen ze direct de locatie en openingstijden zien. Dit soort zoekopdrachten zijn erg belangrijk wanneer je een bedrijf op een fysiek adres hebt. Het is daarom een goed idee om je website en bedrijf voor lokale marketing te optimaliseren. Bij one.com kun je dat doen met Uberall. Dit is een tool met een simpel dashboard om je lokale marketing activiteiten te beheren. Het stuurt daarnaast automatisch veranderingen aan je bedrijf door naar websites waar je je site heeft aangemeld.
Social media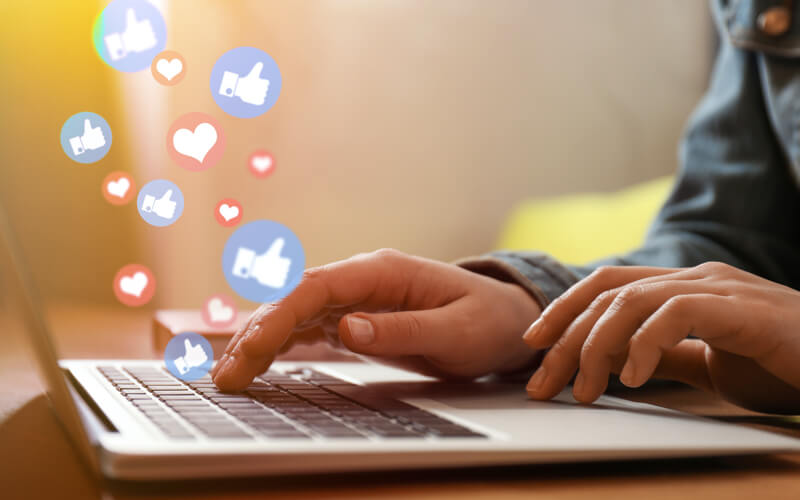 Social media kanalen zoals Facebook en Twitter zijn ook goede platformen om je website te promoten en te communiceren met klanten. Het is eenvoudig om veelvuldig van je social media kanalen naar je website te linken om meer bezoekers te krijgen.
Veel bedrijven beginnen met het oprichten van een social media pagina voordat ze een website maken. Als je in deze fase zit, overweeg dan om een domeinnaam te registreren en deze door te verwijzen naar je social media pagina. Zo kunnen meer mensen jouw bedrijf online vinden terwijl je nog geen website hebt.
Daarnaast heeft het alvast registreren van een domeinnaam het voordeel dat hij later niet meer bezet is. Zo loop je niet tegen onverwachte problemen aan wanneer je besluit een website te maken.
E-mail marketing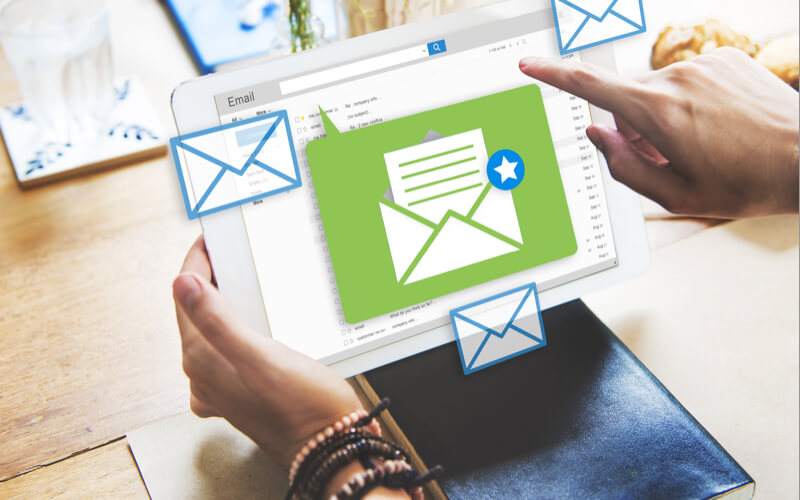 E-mail is een goede manier om in contact te blijven met klanten. Met behulp van nieuwsbrieven kun je jouw klanten op de hoogte houden van promoties, nieuwe producten en nieuws over het bedrijf. Daarnaast heeft onderzoek aangetoond dat e-mail marketing betere resultaten haalt dan betaalde advertenties.
Als je ooit nieuwsbrieven hebt verstuurd, weet je dat een standaard mailprogramma hier geen goed middel voor is. Het is veel eenvoudig om een tool te gebruiken die zich hierin gespecialiseerd heeft.
Daarom biedt one.com een e-mail marketing tool, Ubivox, voor je aan. Hiermee kun je makkelijk contacten beheren, nieuwsbrieven en andere campagnes maken en nog veel meer. Koppel de tool aan je website of social media profiel om e-mailadressen te verkrijgen en automatische e-mails naar deze nieuwe contacten te versturen.
Bonus: gebruik een e-mailadres op je eigen domein
Als je een bedrijf hebt, is het slim om een e-mailadres op je eigen domein te gebruiken, in plaats van een dienst zoals Gmail of Yahoo. Zakelijke e-mailadressen tonen aan dat je bedrijf professioneel is en geven ontvangers daarnaast een extra manier om je website te ontdekken. Voeg een professionele handtekening toe aan je e-maildomein om de kans te vergroten dat ontvangers jouw website bezoeken.