Warning: Undefined variable $blocks in /customers/c/9/8/wpin4.1prod.one/httpd.www/landing-v2/wp-content/themes/onecom-landing-page-v2/functions.php on line 1431 Warning: Trying to access array offset on value of type null in /customers/c/9/8/wpin4.1prod.one/httpd.www/landing-v2/wp-content/themes/onecom-landing-page-v2/functions.php on line 1431 Warning: Trying to access array offset on value of type null in /customers/c/9/8/wpin4.1prod.one/httpd.www/landing-v2/wp-content/themes/onecom-landing-page-v2/functions.php on line 1431 Warning: Undefined variable $blocks in /customers/c/9/8/wpin4.1prod.one/httpd.www/landing-v2/wp-content/themes/onecom-landing-page-v2/functions.php on line 1441 Warning: Trying to access array offset on value of type null in /customers/c/9/8/wpin4.1prod.one/httpd.www/landing-v2/wp-content/themes/onecom-landing-page-v2/functions.php on line 1441 Warning: Trying to access array offset on value of type null in /customers/c/9/8/wpin4.1prod.one/httpd.www/landing-v2/wp-content/themes/onecom-landing-page-v2/functions.php on line 1441 Warning: Undefined variable $blocks in /customers/c/9/8/wpin4.1prod.one/httpd.www/landing-v2/wp-content/themes/onecom-landing-page-v2/functions.php on line 1441 Warning: Trying to access array offset on value of type null in /customers/c/9/8/wpin4.1prod.one/httpd.www/landing-v2/wp-content/themes/onecom-landing-page-v2/functions.php on line 1441 Warning: Trying to access array offset on value of type null in /customers/c/9/8/wpin4.1prod.one/httpd.www/landing-v2/wp-content/themes/onecom-landing-page-v2/functions.php on line 1441 Warning: Undefined variable $blocks in /customers/c/9/8/wpin4.1prod.one/httpd.www/landing-v2/wp-content/themes/onecom-landing-page-v2/functions.php on line 1441 Warning: Trying to access array offset on value of type null in /customers/c/9/8/wpin4.1prod.one/httpd.www/landing-v2/wp-content/themes/onecom-landing-page-v2/functions.php on line 1441 Warning: Trying to access array offset on value of type null in /customers/c/9/8/wpin4.1prod.one/httpd.www/landing-v2/wp-content/themes/onecom-landing-page-v2/functions.php on line 1441 Warning: Undefined variable $blocks in /customers/c/9/8/wpin4.1prod.one/httpd.www/landing-v2/wp-content/themes/onecom-landing-page-v2/functions.php on line 1441 Warning: Trying to access array offset on value of type null in /customers/c/9/8/wpin4.1prod.one/httpd.www/landing-v2/wp-content/themes/onecom-landing-page-v2/functions.php on line 1441 Warning: Trying to access array offset on value of type null in /customers/c/9/8/wpin4.1prod.one/httpd.www/landing-v2/wp-content/themes/onecom-landing-page-v2/functions.php on line 1441 Warning: Undefined variable $blocks in /customers/c/9/8/wpin4.1prod.one/httpd.www/landing-v2/wp-content/themes/onecom-landing-page-v2/functions.php on line 1441 Warning: Trying to access array offset on value of type null in /customers/c/9/8/wpin4.1prod.one/httpd.www/landing-v2/wp-content/themes/onecom-landing-page-v2/functions.php on line 1441 Warning: Trying to access array offset on value of type null in /customers/c/9/8/wpin4.1prod.one/httpd.www/landing-v2/wp-content/themes/onecom-landing-page-v2/functions.php on line 1441 Warning: Undefined variable $blocks in /customers/c/9/8/wpin4.1prod.one/httpd.www/landing-v2/wp-content/themes/onecom-landing-page-v2/functions.php on line 1441 Warning: Trying to access array offset on value of type null in /customers/c/9/8/wpin4.1prod.one/httpd.www/landing-v2/wp-content/themes/onecom-landing-page-v2/functions.php on line 1441 Warning: Trying to access array offset on value of type null in /customers/c/9/8/wpin4.1prod.one/httpd.www/landing-v2/wp-content/themes/onecom-landing-page-v2/functions.php on line 1441 Warning: Undefined variable $blocks in /customers/c/9/8/wpin4.1prod.one/httpd.www/landing-v2/wp-content/themes/onecom-landing-page-v2/functions.php on line 1441 Warning: Trying to access array offset on value of type null in /customers/c/9/8/wpin4.1prod.one/httpd.www/landing-v2/wp-content/themes/onecom-landing-page-v2/functions.php on line 1441 Warning: Trying to access array offset on value of type null in /customers/c/9/8/wpin4.1prod.one/httpd.www/landing-v2/wp-content/themes/onecom-landing-page-v2/functions.php on line 1441 Warning: Undefined variable $blocks in /customers/c/9/8/wpin4.1prod.one/httpd.www/landing-v2/wp-content/themes/onecom-landing-page-v2/functions.php on line 1441 Warning: Trying to access array offset on value of type null in /customers/c/9/8/wpin4.1prod.one/httpd.www/landing-v2/wp-content/themes/onecom-landing-page-v2/functions.php on line 1441 Warning: Trying to access array offset on value of type null in /customers/c/9/8/wpin4.1prod.one/httpd.www/landing-v2/wp-content/themes/onecom-landing-page-v2/functions.php on line 1441 Warning: Undefined variable $blocks in /customers/c/9/8/wpin4.1prod.one/httpd.www/landing-v2/wp-content/themes/onecom-landing-page-v2/functions.php on line 1441 Warning: Trying to access array offset on value of type null in /customers/c/9/8/wpin4.1prod.one/httpd.www/landing-v2/wp-content/themes/onecom-landing-page-v2/functions.php on line 1441 Warning: Trying to access array offset on value of type null in /customers/c/9/8/wpin4.1prod.one/httpd.www/landing-v2/wp-content/themes/onecom-landing-page-v2/functions.php on line 1441 Warning: Undefined variable $blocks in /customers/c/9/8/wpin4.1prod.one/httpd.www/landing-v2/wp-content/themes/onecom-landing-page-v2/functions.php on line 1441 Warning: Trying to access array offset on value of type null in /customers/c/9/8/wpin4.1prod.one/httpd.www/landing-v2/wp-content/themes/onecom-landing-page-v2/functions.php on line 1441 Warning: Trying to access array offset on value of type null in /customers/c/9/8/wpin4.1prod.one/httpd.www/landing-v2/wp-content/themes/onecom-landing-page-v2/functions.php on line 1441 Warning: Undefined variable $blocks in /customers/c/9/8/wpin4.1prod.one/httpd.www/landing-v2/wp-content/themes/onecom-landing-page-v2/functions.php on line 1441 Warning: Trying to access array offset on value of type null in /customers/c/9/8/wpin4.1prod.one/httpd.www/landing-v2/wp-content/themes/onecom-landing-page-v2/functions.php on line 1441 Warning: Trying to access array offset on value of type null in /customers/c/9/8/wpin4.1prod.one/httpd.www/landing-v2/wp-content/themes/onecom-landing-page-v2/functions.php on line 1441 Warning: Undefined variable $blocks in /customers/c/9/8/wpin4.1prod.one/httpd.www/landing-v2/wp-content/themes/onecom-landing-page-v2/functions.php on line 1441 Warning: Trying to access array offset on value of type null in /customers/c/9/8/wpin4.1prod.one/httpd.www/landing-v2/wp-content/themes/onecom-landing-page-v2/functions.php on line 1441 Warning: Trying to access array offset on value of type null in /customers/c/9/8/wpin4.1prod.one/httpd.www/landing-v2/wp-content/themes/onecom-landing-page-v2/functions.php on line 1441 Warning: Undefined variable $blocks in /customers/c/9/8/wpin4.1prod.one/httpd.www/landing-v2/wp-content/themes/onecom-landing-page-v2/functions.php on line 1441 Warning: Trying to access array offset on value of type null in /customers/c/9/8/wpin4.1prod.one/httpd.www/landing-v2/wp-content/themes/onecom-landing-page-v2/functions.php on line 1441 Warning: Trying to access array offset on value of type null in /customers/c/9/8/wpin4.1prod.one/httpd.www/landing-v2/wp-content/themes/onecom-landing-page-v2/functions.php on line 1441 Warning: Undefined variable $blocks in /customers/c/9/8/wpin4.1prod.one/httpd.www/landing-v2/wp-content/themes/onecom-landing-page-v2/functions.php on line 1441 Warning: Trying to access array offset on value of type null in /customers/c/9/8/wpin4.1prod.one/httpd.www/landing-v2/wp-content/themes/onecom-landing-page-v2/functions.php on line 1441 Warning: Trying to access array offset on value of type null in /customers/c/9/8/wpin4.1prod.one/httpd.www/landing-v2/wp-content/themes/onecom-landing-page-v2/functions.php on line 1441 Warning: Undefined variable $blocks in /customers/c/9/8/wpin4.1prod.one/httpd.www/landing-v2/wp-content/themes/onecom-landing-page-v2/functions.php on line 1441 Warning: Trying to access array offset on value of type null in /customers/c/9/8/wpin4.1prod.one/httpd.www/landing-v2/wp-content/themes/onecom-landing-page-v2/functions.php on line 1441 Warning: Trying to access array offset on value of type null in /customers/c/9/8/wpin4.1prod.one/httpd.www/landing-v2/wp-content/themes/onecom-landing-page-v2/functions.php on line 1441 Warning: Undefined variable $blocks in /customers/c/9/8/wpin4.1prod.one/httpd.www/landing-v2/wp-content/themes/onecom-landing-page-v2/functions.php on line 1441 Warning: Trying to access array offset on value of type null in /customers/c/9/8/wpin4.1prod.one/httpd.www/landing-v2/wp-content/themes/onecom-landing-page-v2/functions.php on line 1441 Warning: Trying to access array offset on value of type null in /customers/c/9/8/wpin4.1prod.one/httpd.www/landing-v2/wp-content/themes/onecom-landing-page-v2/functions.php on line 1441 Warning: Undefined variable $blocks in /customers/c/9/8/wpin4.1prod.one/httpd.www/landing-v2/wp-content/themes/onecom-landing-page-v2/functions.php on line 1441 Warning: Trying to access array offset on value of type null in /customers/c/9/8/wpin4.1prod.one/httpd.www/landing-v2/wp-content/themes/onecom-landing-page-v2/functions.php on line 1441 Warning: Trying to access array offset on value of type null in /customers/c/9/8/wpin4.1prod.one/httpd.www/landing-v2/wp-content/themes/onecom-landing-page-v2/functions.php on line 1441 Warning: Undefined variable $blocks in /customers/c/9/8/wpin4.1prod.one/httpd.www/landing-v2/wp-content/themes/onecom-landing-page-v2/functions.php on line 1441 Warning: Trying to access array offset on value of type null in /customers/c/9/8/wpin4.1prod.one/httpd.www/landing-v2/wp-content/themes/onecom-landing-page-v2/functions.php on line 1441 Warning: Trying to access array offset on value of type null in /customers/c/9/8/wpin4.1prod.one/httpd.www/landing-v2/wp-content/themes/onecom-landing-page-v2/functions.php on line 1441 Warning: Undefined variable $blocks in /customers/c/9/8/wpin4.1prod.one/httpd.www/landing-v2/wp-content/themes/onecom-landing-page-v2/functions.php on line 1441 Warning: Trying to access array offset on value of type null in /customers/c/9/8/wpin4.1prod.one/httpd.www/landing-v2/wp-content/themes/onecom-landing-page-v2/functions.php on line 1441 Warning: Trying to access array offset on value of type null in /customers/c/9/8/wpin4.1prod.one/httpd.www/landing-v2/wp-content/themes/onecom-landing-page-v2/functions.php on line 1441 Warning: Undefined variable $blocks in /customers/c/9/8/wpin4.1prod.one/httpd.www/landing-v2/wp-content/themes/onecom-landing-page-v2/functions.php on line 1441 Warning: Trying to access array offset on value of type null in /customers/c/9/8/wpin4.1prod.one/httpd.www/landing-v2/wp-content/themes/onecom-landing-page-v2/functions.php on line 1441 Warning: Trying to access array offset on value of type null in /customers/c/9/8/wpin4.1prod.one/httpd.www/landing-v2/wp-content/themes/onecom-landing-page-v2/functions.php on line 1441 Warning: Undefined variable $blocks in /customers/c/9/8/wpin4.1prod.one/httpd.www/landing-v2/wp-content/themes/onecom-landing-page-v2/functions.php on line 1441 Warning: Trying to access array offset on value of type null in /customers/c/9/8/wpin4.1prod.one/httpd.www/landing-v2/wp-content/themes/onecom-landing-page-v2/functions.php on line 1441 Warning: Trying to access array offset on value of type null in /customers/c/9/8/wpin4.1prod.one/httpd.www/landing-v2/wp-content/themes/onecom-landing-page-v2/functions.php on line 1441 Warning: Undefined variable $blocks in /customers/c/9/8/wpin4.1prod.one/httpd.www/landing-v2/wp-content/themes/onecom-landing-page-v2/functions.php on line 1441 Warning: Trying to access array offset on value of type null in /customers/c/9/8/wpin4.1prod.one/httpd.www/landing-v2/wp-content/themes/onecom-landing-page-v2/functions.php on line 1441 Warning: Trying to access array offset on value of type null in /customers/c/9/8/wpin4.1prod.one/httpd.www/landing-v2/wp-content/themes/onecom-landing-page-v2/functions.php on line 1441 Warning: Undefined variable $blocks in /customers/c/9/8/wpin4.1prod.one/httpd.www/landing-v2/wp-content/themes/onecom-landing-page-v2/functions.php on line 1441 Warning: Trying to access array offset on value of type null in /customers/c/9/8/wpin4.1prod.one/httpd.www/landing-v2/wp-content/themes/onecom-landing-page-v2/functions.php on line 1441 Warning: Trying to access array offset on value of type null in /customers/c/9/8/wpin4.1prod.one/httpd.www/landing-v2/wp-content/themes/onecom-landing-page-v2/functions.php on line 1441 Warning: Undefined variable $blocks in /customers/c/9/8/wpin4.1prod.one/httpd.www/landing-v2/wp-content/themes/onecom-landing-page-v2/functions.php on line 1441 Warning: Trying to access array offset on value of type null in /customers/c/9/8/wpin4.1prod.one/httpd.www/landing-v2/wp-content/themes/onecom-landing-page-v2/functions.php on line 1441 Warning: Trying to access array offset on value of type null in /customers/c/9/8/wpin4.1prod.one/httpd.www/landing-v2/wp-content/themes/onecom-landing-page-v2/functions.php on line 1441 Warning: Undefined variable $blocks in /customers/c/9/8/wpin4.1prod.one/httpd.www/landing-v2/wp-content/themes/onecom-landing-page-v2/functions.php on line 1441 Warning: Trying to access array offset on value of type null in /customers/c/9/8/wpin4.1prod.one/httpd.www/landing-v2/wp-content/themes/onecom-landing-page-v2/functions.php on line 1441 Warning: Trying to access array offset on value of type null in /customers/c/9/8/wpin4.1prod.one/httpd.www/landing-v2/wp-content/themes/onecom-landing-page-v2/functions.php on line 1441 Warning: Undefined variable $blocks in /customers/c/9/8/wpin4.1prod.one/httpd.www/landing-v2/wp-content/themes/onecom-landing-page-v2/functions.php on line 1441 Warning: Trying to access array offset on value of type null in /customers/c/9/8/wpin4.1prod.one/httpd.www/landing-v2/wp-content/themes/onecom-landing-page-v2/functions.php on line 1441 Warning: Trying to access array offset on value of type null in /customers/c/9/8/wpin4.1prod.one/httpd.www/landing-v2/wp-content/themes/onecom-landing-page-v2/functions.php on line 1441 Warning: Undefined variable $blocks in /customers/c/9/8/wpin4.1prod.one/httpd.www/landing-v2/wp-content/themes/onecom-landing-page-v2/functions.php on line 1441 Warning: Trying to access array offset on value of type null in /customers/c/9/8/wpin4.1prod.one/httpd.www/landing-v2/wp-content/themes/onecom-landing-page-v2/functions.php on line 1441 Warning: Trying to access array offset on value of type null in /customers/c/9/8/wpin4.1prod.one/httpd.www/landing-v2/wp-content/themes/onecom-landing-page-v2/functions.php on line 1441 Warning: Undefined variable $blocks in /customers/c/9/8/wpin4.1prod.one/httpd.www/landing-v2/wp-content/themes/onecom-landing-page-v2/functions.php on line 1441 Warning: Trying to access array offset on value of type null in /customers/c/9/8/wpin4.1prod.one/httpd.www/landing-v2/wp-content/themes/onecom-landing-page-v2/functions.php on line 1441 Warning: Trying to access array offset on value of type null in /customers/c/9/8/wpin4.1prod.one/httpd.www/landing-v2/wp-content/themes/onecom-landing-page-v2/functions.php on line 1441 Warning: Undefined variable $blocks in /customers/c/9/8/wpin4.1prod.one/httpd.www/landing-v2/wp-content/themes/onecom-landing-page-v2/functions.php on line 1441 Warning: Trying to access array offset on value of type null in /customers/c/9/8/wpin4.1prod.one/httpd.www/landing-v2/wp-content/themes/onecom-landing-page-v2/functions.php on line 1441 Warning: Trying to access array offset on value of type null in /customers/c/9/8/wpin4.1prod.one/httpd.www/landing-v2/wp-content/themes/onecom-landing-page-v2/functions.php on line 1441
Zo verbeter jij de gebruikerservaring van jouw website
Lees onze 3 top tips om jouw UX te liften.
Bezoekers van je website zijn de essentiële sleutel om je bedrijf en merk te laten groeien. Daarom moet de ervaring van de gebruiker van je website voorop staan. Wat je kan doen om de eindgebruikerservaring te verbeteren, is door jezelf in te beelden als een gebruiker van je eigen website. Blader door de website om functies op te merken die niet werken of aspecten die voor een gebruiker verwarrend of complex ervaren kunnen worden. Als website beheerder moet je ervoor zorgen dat de website toegankelijk en begrijpelijk is maar ook waardevolle informatie bevat. Je website is een groot (zo niet het belangrijkste) onderdeel van je bedrijf en je wil er zeker van zijn dat je als ondernemer een goede eerste indruk achterlaat.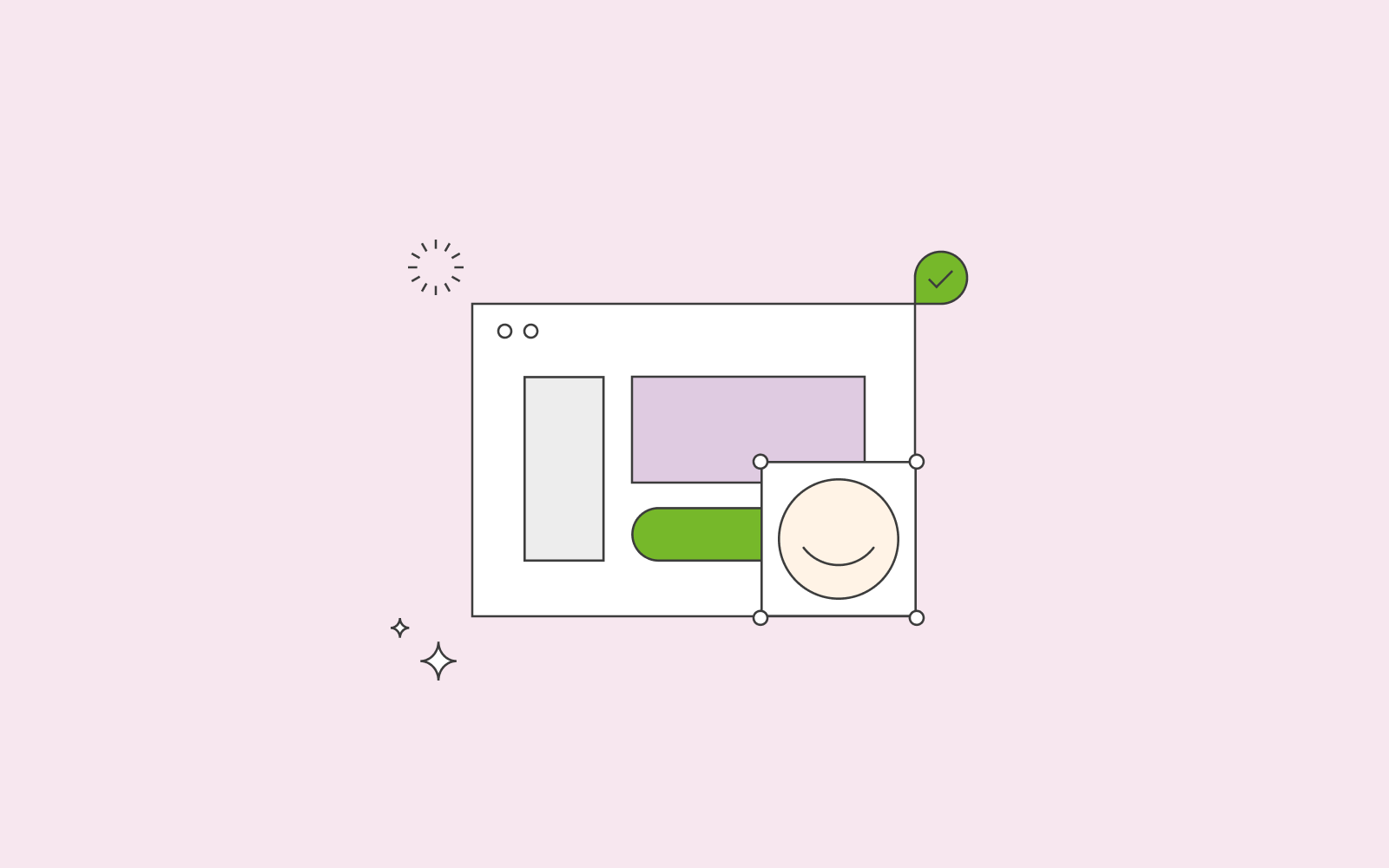 Wat is UX (User experience)
Gebruikerservaring, ook wel UX genoemd (de afkorting van user experience) richt zich op de gebruiker en de gebruikerservaring bij het ontwerpen van een website of product. Het ontwerpteam (het kan ook maar één persoon zijn) heeft als doel een website te ontwerpen die de gebruiker een perfecte eerste indruk achterlaat. In dit artikel worden UX, user experience en gebruikerservaring door elkaar gebruikt, maar bedoelen we altijd hetzelfde.
Het doel van het ontwerpen van een goede gebruikerservaring, is om rekening te houden met de gebruiker. Het is bijvoorbeeld belangrijk om te focussen op hoe een gebruiker een website zou kunnen ervaren, ook via een mobiele apparaten. Een mobielvriendelijke website is daarom erg wenselijk. De indruk van de gebruikers van een website of product is essentiële en nuttige informatie. Gebruik de informatie om na te denken over hoe jij de ervaring van de eindgebruiker kunt verbeteren. Het helpt om vragen te stellen zoals:
Is het doel van het product gemakkelijk te begrijpen?
Weet de gebruiker hoe hij met het product moet omgaan?
Hoe zou de gebruiker het product de eerste keer benaderen?
Met de gebruikerservaring voorop, kunnen er nog veel meer vragen worden gesteld bij het ontwerpen van een website of product.
Om een goede en mobielvriendelijke gebruikerservaring tot stand te brengen, moet het ontwerpproces alle aspecten van een website omvatten, van het zoeken naar een item tot icoontjes die in je scherm verschijnen. Als je bijvoorbeeld een product verkoopt, moet je het de gebruiker gemakkelijk maken om dat product aan zijn winkelwagentje toe te voegen. Het draait allemaal om toegankelijkheid, eenvoud en een aantrekkelijk design.
UX-ontwerp heeft een vaste structuur die ontwerpers vaak gebruiken. Deze 'Honeycomb' structuur is ontwikkeld door Peter Moville en bevat deze zeven kernpunten:
Is het ontwerp nuttig? Zal de gebruiker het ook echt benutten? Bij het stellen van deze vraag moet rekening worden gehouden met elk onderdeel van het ontwerp. Heeft alles op de pagina dus meerwaarde voor de eindgebruiker?
Is het ontwerp bruikbaar? Kan de gebruiker het / de product(en) in zijn voordeel gebruiken? Of zitten er limitaties op.
Is het gemakkelijk voor de gebruiker om te vinden wat er gezocht wordt?
Vindt de gebruiker het product of de productinformatie geloofwaardig?
Vindt de gebruiker het gemakkelijk om toegang te krijgen tot het betreffende product? Kan de gebruiker de zoekbalk bijvoorbeeld moeiteloos gebruiken?
Is het product wenselijk, als in, willen mensen dit product wel door de manier waarop jij het presenteert? Zorgt de website ervoor dat de gebruiker het genoemde product wil kopen? Trekt het de aandacht van de gebruiker?
Waardevol
En last but not least: is het product waardevol? Ziet de gebruiker de waarde in het genoemde product? Voegt het waarde toe?
Deze Honeycomb bevat punten die je als websitehost gebruiken om de eindgebruikerservaring van een website te verbeteren. Of als UX analyse van de bestaande website. Daarnaast kun je de Honeycomb gebruiken als een manier om prioriteit te geven aan de aspecten die het meest relevant zijn voor de UX van je website wil optimaliseren. Dit hangt helemaal af van het doel van je website. Is het bijvoorbeeld belangrijker om een toegankelijk product te hebben of een wenselijk product? Het belangrijkste is om het doel van de gebruiker te achterhalen. Hierbij kan je je weer verplaatsen in je gebruiker: als je een product voor de eerste keer ziet, hoe reageer je dan op dat product en wat trekt waarschijnlijk je aandacht? Hoe toegankelijk is het product of hoe wenselijk is het gepresenteerd?
Tegenwoordig zijn een paar dingen essentieel om te overwegen: tijd optimalisatie, de korte aandachtsspanne van mensen en de norm die onmiddellijke bevrediging is. We willen niet eindeloos door een website scrollen om de informatie te vinden waarnaar we op zoek zijn, en we willen niet wachten tot een pagina is geladen. Wij willen als gebruikers gebruiksgemak.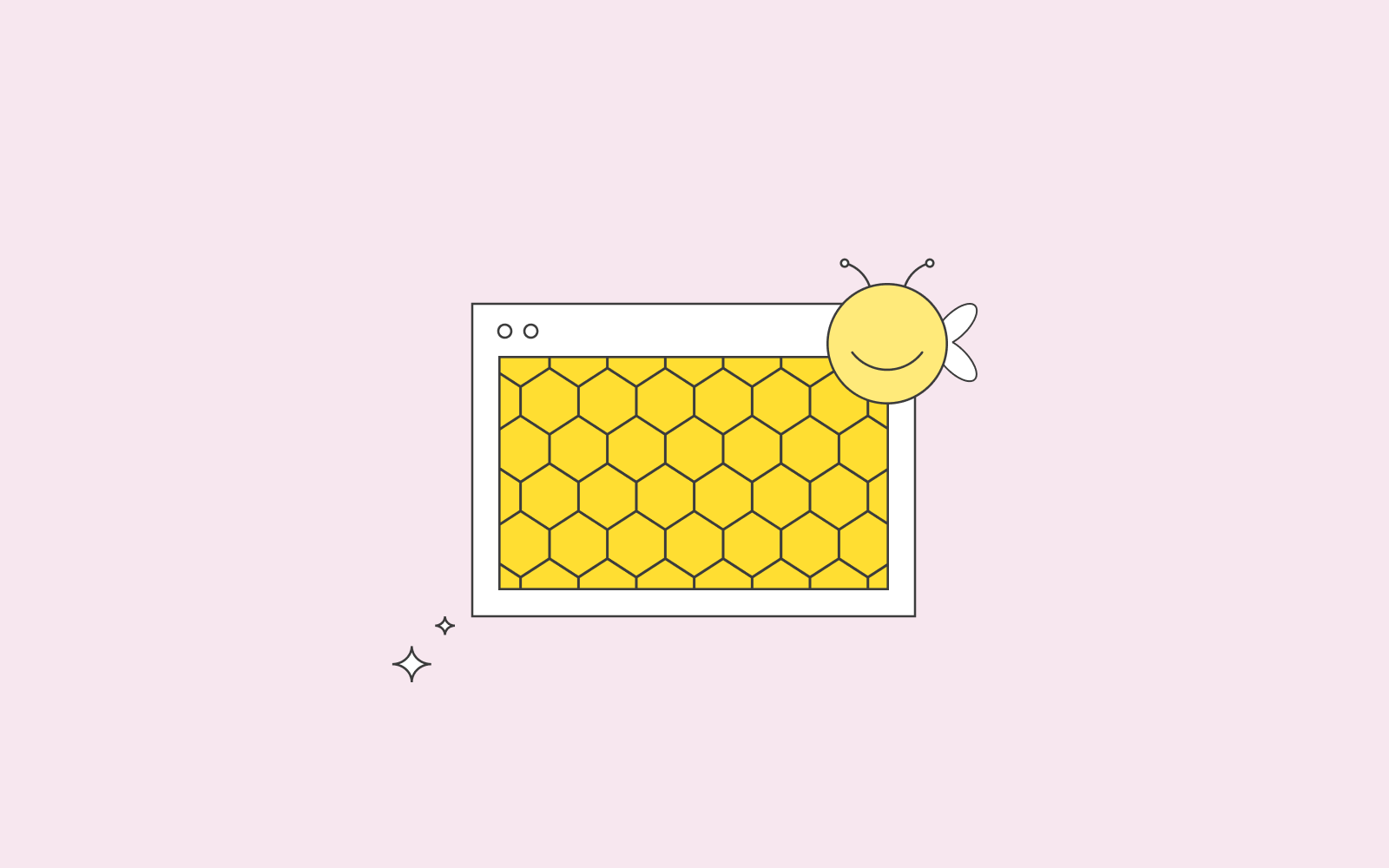 Het creëren van een optimale gebruikerservaring
Heb je ooit op een website geklikt die tijd nodig heeft om te laden, en heb je het gevoel dat je tijd verspilt? En heb je ooit op een website geklikt met een laadscherm waardoor je je onderdeel van het proces voelt? Dit is een voorbeeld van optimalisatie van de gebruikerservaring; om ervoor te zorgen dat de gebruiker zich betrokken en 'geëntertaind' voelt terwijl de pagina wordt geladen.
Laten we nog een voorbeeld geven. Heb je ooit besloten om een product op een website te gebruiken waarvan de pagina niet (goed) werkte? Dat is een gevolg van een slechte gebruikerservaring. Een ander voorbeeld van een slecht UX-ontwerp is wanneer de gebruiker wordt overweldigd door informatie. Als de gebruiker het gevoel heeft dat hij de informatie niet kan bevatten omdat het allemaal een cluster is en aanmatigend is, moet je de gebruikerservaring optimaliseren.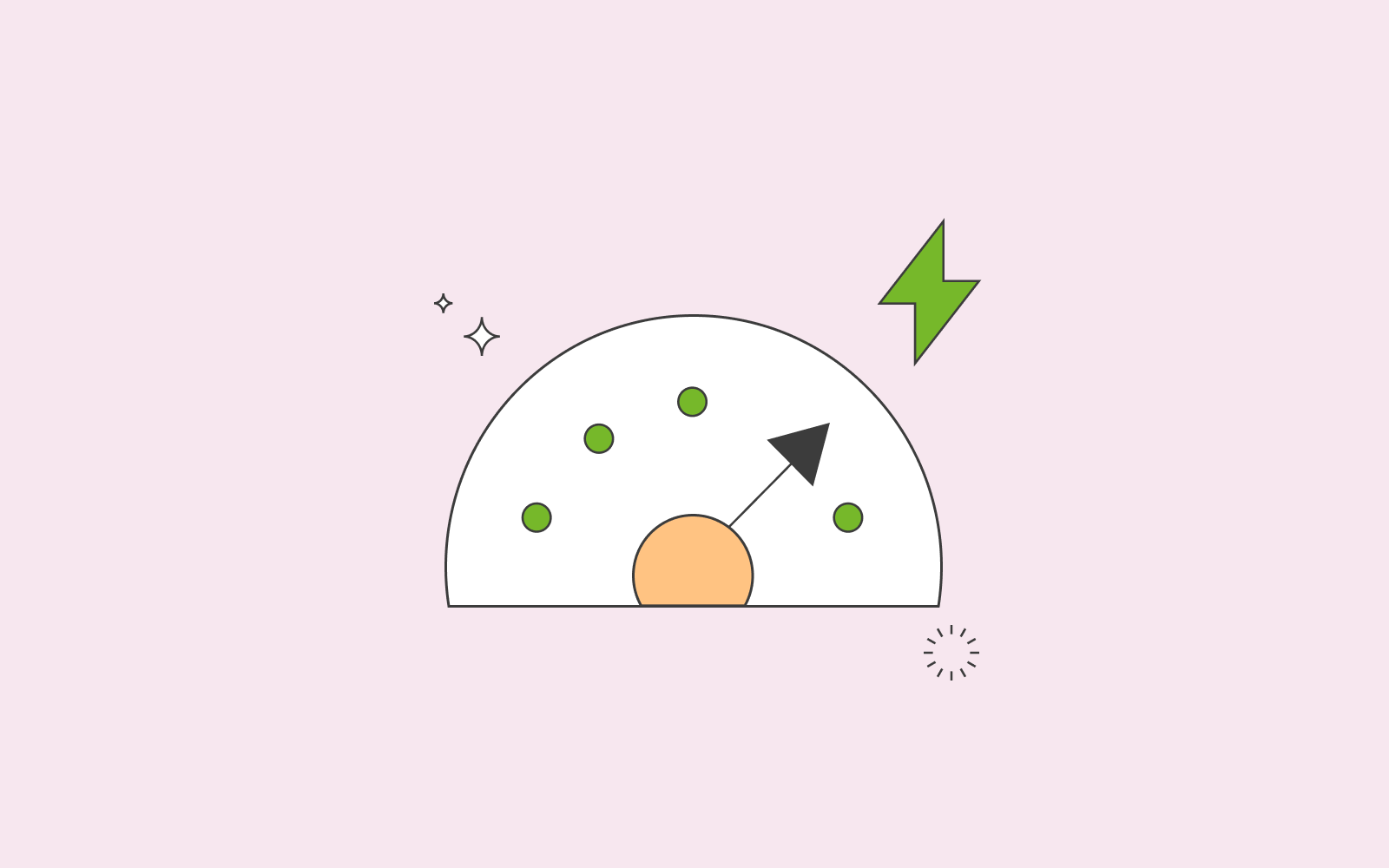 3 Tips om jouw gebruikerservaring te verbeteren
Er zijn verschillende manieren om een website te verbeteren en dus om de ervaring van de UX ervaring te optimaliseren. Hiervoor hebben we een aantal UX tips opgeschreven.
Een goede gebruikerservaring is niet te druk
Zorg ervoor dat je zoveel mogelijk witruimte op je website hebt. Overload je pagina's niet met tekst en animatie. Je wil de gebruiker niet verwarren. Verbeter het ontwerp van de website door het schoon te houden en alleen relevante inhoud te hebben. Een goed ontwerp voor een gebruikerservaring leidt de gebruiker door vitale informatie, bijvoorbeeld door categorieën te gebruiken die niet overweldigen en de gebruiker door de inhoud heen leiden. Gebruik bijvoorbeeld opsommingstekens om de inhoud duidelijker te maken. Koppen zijn ook een goede manier voor gebruikers om door alle informatie te navigeren.
Elk aspect van het website ontwerp moet in overweging worden genomen, van afbeeldingen tot tekst lettertypen en kleuren. Afbeeldingen (indien gecomprimeerd) zijn een handige add-on. Een foto zegt vaak meer dan duizend woorden, en dat geldt ook voor UX-design. Een afbeelding helpt bij het opbouwen van lange pagina's, vertelt een nauwkeuriger verhaal en maakt het een prettige ervaring voor de gebruiker.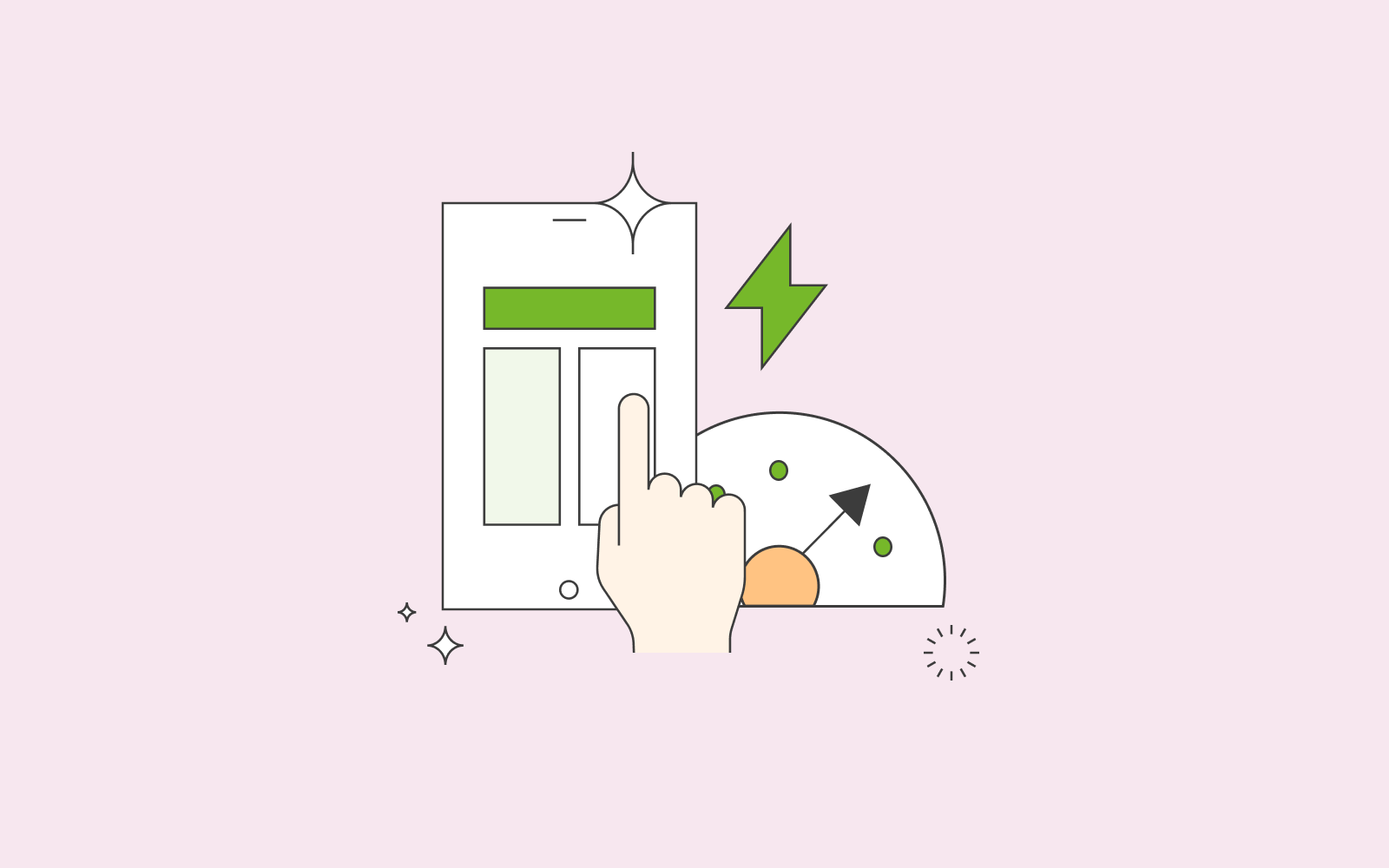 Snelheid maakt gebruiksgemak
Eigenlijk is een UX al niet meer goed te maken als een website te lang duurt om te laden. Optimalisatie van de gebruikerservaring moet daarom op de eerste plaats een snelheids optimalisatie omvatten. Vaak wachten gebruikers niet eens tot de website klaar is met laden. Ze gaan weer naar een andere pagina ​​zodra ze beseffen dat de laadtijd te lang is. Denk aan situaties waarin gebruikers een snelle oplossing voor hun probleem willen; Een goed UX-ontwerp moet het mogelijk maken dat de informatie binnen 2 seconden wordt geladen om te voorkomen dat de gebruiker uit frustratie van de website afgaat.
Een voorbeeld van snelheid optimalisatie die bijdraagt ​​aan een goed UX-ontwerp, zijn geoptimaliseerde afbeeldingen op een website. Afbeeldingen zijn meestal boosdoeners; zorg ervoor dat je al de afbeeldingen comprimeert voordat je ze uploadt. Lees dit nuttige artikel over hoe je je WordPress-website sneller kunt maken.
Als je het over snelheid hebt, zorg er dan voor dat je je 404's goed bijhoudt. Er is niets zo waardeloos als wachten tot een pagina is geladen om je naar een foutmelding te leiden. Een 404 laat een verkeerde indruk achter; de indruk kan zijn dat de website niet betrouwbaar is. Dit schrikt je gebruikers af en komt niet ten goede aan de user experience.
Duidelijke Call To Actions om de gebruiker richting te geven
Een goede 'call to action' kan wonderen doen. Een call to action (CTA) is een plek waar mensen een directe actie verrichten, vaak om het product daadwerkelijk te kopen. Plaats een call-to-action op de meest optimale plek en laat je gebruiker probleemloos het product vinden waarnaar hij op zoek is. Gebruik aantrekkelijke kleuren, houd rekening met de bewoordingen en denk goed na over het ontwerp van de CTA. Zorg er echter voor dat je je verschillende call-to-actions scheidt. Denk eraan dat je je gebruiker niet overbelast met teveel informatie.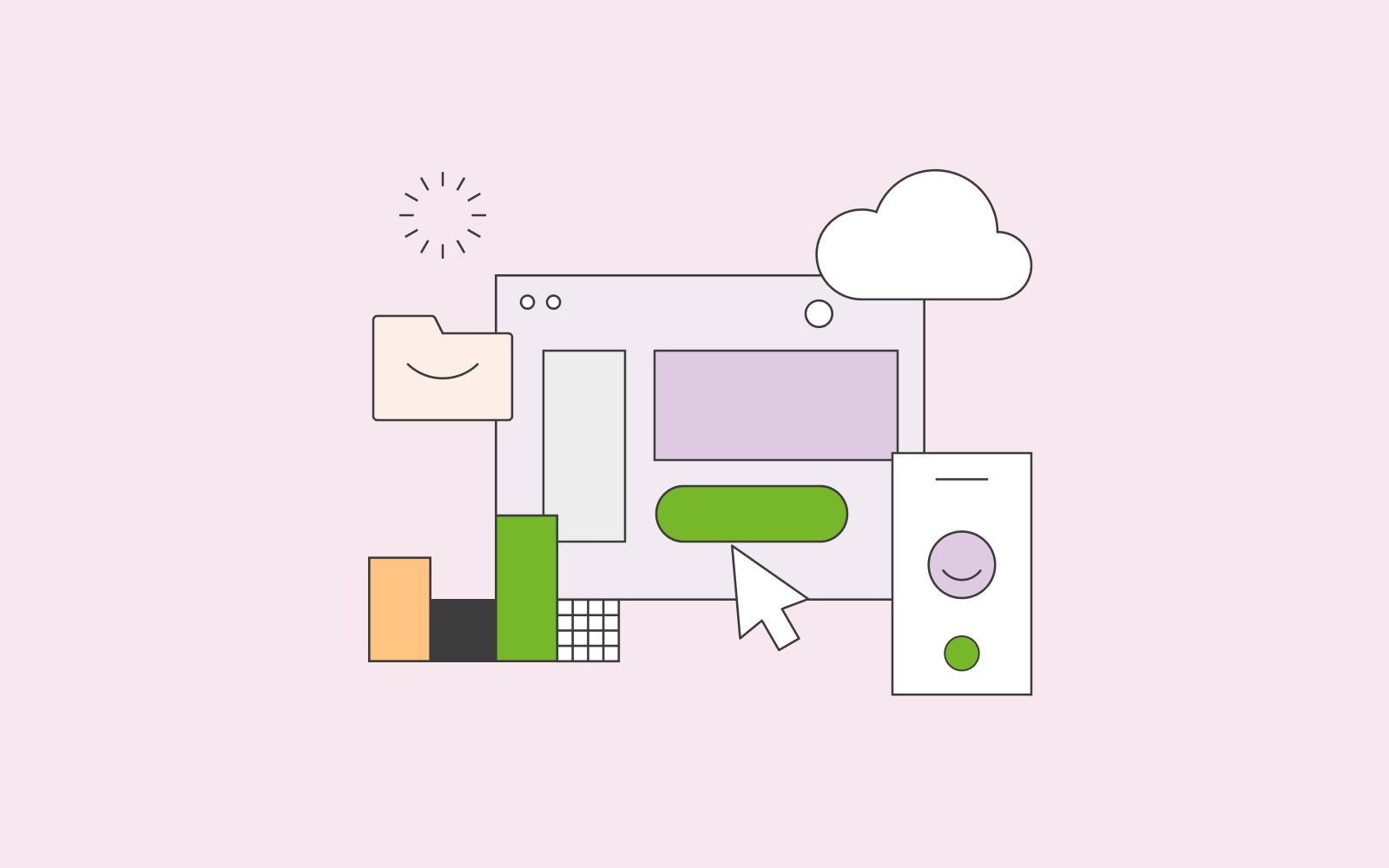 Een mobielvriendelijke website
Tegenwoordig gebruiken we allemaal onze mobiele telefoons om informatie te zoeken en bij het kopen van producten en diensten. Mobielvriendelijke websites dragen bij aan een goede gebruikerservaring. Houd bij het ontwerpen van je website of product de indruk van de gebruiker in gedachten. Hoe zou jouw doelgroep de website willen zien op hun mobiele apparaten? Zorg voor gemakkelijke navigatie voor je gebruiker om hun ervaring te verbeteren. Daarnaast is het belangrijk dat gebruikers de website op hun apparaten op dezelfde manier ervaren als op een computer.
Een goed UX ontwerp is jouw tijd waard
We hopen dat je met onze tips het risico verkleinen dat gebruikers je website meteen zullen verlaten. Dit noemen we 'bouncen', wat resulteert in een bepaald 'bouncepercentage'. Als het bounce percentage daalt, verhoog je waarschijnlijk je conversieratio. Als de gebruiker besluit om op de website te blijven en te bladeren, zullen je producten waarschijnlijk hun aandacht trekken en zullen ze worden aangemoedigd om deze producten te kopen.
Dit leidt ons naar; verbetering van je merk. Als je bezoekers tevreden zijn met het ontwerp van de gebruikerservaring en tevreden zijn met het product of de dienst die ze van de website hebben gekocht, zal dit leiden tot terugkerende klanten. Tevreden terugkerende klanten zijn uiteraard het uiteindelijke doel voor elke ondernemer.
Kortom, zorg ervoor dat de gebruiker door je website bladert, begrijpt waarnaar hij op zoek is, het product of de dienst zonder veel poespas kan kopen (of de informatie leest waarnaar hij op zoek is), en tevreden vertrekt. Dit is een goede gebruikerservaring. Succes!