Warning: Undefined variable $blocks in /customers/c/9/8/wpin4.1prod.one/httpd.www/landing-v2/wp-content/themes/onecom-landing-page-v2/functions.php on line 1431 Warning: Trying to access array offset on value of type null in /customers/c/9/8/wpin4.1prod.one/httpd.www/landing-v2/wp-content/themes/onecom-landing-page-v2/functions.php on line 1431 Warning: Trying to access array offset on value of type null in /customers/c/9/8/wpin4.1prod.one/httpd.www/landing-v2/wp-content/themes/onecom-landing-page-v2/functions.php on line 1431 Warning: Undefined variable $blocks in /customers/c/9/8/wpin4.1prod.one/httpd.www/landing-v2/wp-content/themes/onecom-landing-page-v2/functions.php on line 1441 Warning: Trying to access array offset on value of type null in /customers/c/9/8/wpin4.1prod.one/httpd.www/landing-v2/wp-content/themes/onecom-landing-page-v2/functions.php on line 1441 Warning: Trying to access array offset on value of type null in /customers/c/9/8/wpin4.1prod.one/httpd.www/landing-v2/wp-content/themes/onecom-landing-page-v2/functions.php on line 1441 Warning: Undefined variable $blocks in /customers/c/9/8/wpin4.1prod.one/httpd.www/landing-v2/wp-content/themes/onecom-landing-page-v2/functions.php on line 1441 Warning: Trying to access array offset on value of type null in /customers/c/9/8/wpin4.1prod.one/httpd.www/landing-v2/wp-content/themes/onecom-landing-page-v2/functions.php on line 1441 Warning: Trying to access array offset on value of type null in /customers/c/9/8/wpin4.1prod.one/httpd.www/landing-v2/wp-content/themes/onecom-landing-page-v2/functions.php on line 1441 Warning: Undefined variable $blocks in /customers/c/9/8/wpin4.1prod.one/httpd.www/landing-v2/wp-content/themes/onecom-landing-page-v2/functions.php on line 1441 Warning: Trying to access array offset on value of type null in /customers/c/9/8/wpin4.1prod.one/httpd.www/landing-v2/wp-content/themes/onecom-landing-page-v2/functions.php on line 1441 Warning: Trying to access array offset on value of type null in /customers/c/9/8/wpin4.1prod.one/httpd.www/landing-v2/wp-content/themes/onecom-landing-page-v2/functions.php on line 1441 Warning: Undefined variable $blocks in /customers/c/9/8/wpin4.1prod.one/httpd.www/landing-v2/wp-content/themes/onecom-landing-page-v2/functions.php on line 1441 Warning: Trying to access array offset on value of type null in /customers/c/9/8/wpin4.1prod.one/httpd.www/landing-v2/wp-content/themes/onecom-landing-page-v2/functions.php on line 1441 Warning: Trying to access array offset on value of type null in /customers/c/9/8/wpin4.1prod.one/httpd.www/landing-v2/wp-content/themes/onecom-landing-page-v2/functions.php on line 1441 Warning: Undefined variable $blocks in /customers/c/9/8/wpin4.1prod.one/httpd.www/landing-v2/wp-content/themes/onecom-landing-page-v2/functions.php on line 1441 Warning: Trying to access array offset on value of type null in /customers/c/9/8/wpin4.1prod.one/httpd.www/landing-v2/wp-content/themes/onecom-landing-page-v2/functions.php on line 1441 Warning: Trying to access array offset on value of type null in /customers/c/9/8/wpin4.1prod.one/httpd.www/landing-v2/wp-content/themes/onecom-landing-page-v2/functions.php on line 1441 Warning: Undefined variable $blocks in /customers/c/9/8/wpin4.1prod.one/httpd.www/landing-v2/wp-content/themes/onecom-landing-page-v2/functions.php on line 1441 Warning: Trying to access array offset on value of type null in /customers/c/9/8/wpin4.1prod.one/httpd.www/landing-v2/wp-content/themes/onecom-landing-page-v2/functions.php on line 1441 Warning: Trying to access array offset on value of type null in /customers/c/9/8/wpin4.1prod.one/httpd.www/landing-v2/wp-content/themes/onecom-landing-page-v2/functions.php on line 1441 Warning: Undefined variable $blocks in /customers/c/9/8/wpin4.1prod.one/httpd.www/landing-v2/wp-content/themes/onecom-landing-page-v2/functions.php on line 1441 Warning: Trying to access array offset on value of type null in /customers/c/9/8/wpin4.1prod.one/httpd.www/landing-v2/wp-content/themes/onecom-landing-page-v2/functions.php on line 1441 Warning: Trying to access array offset on value of type null in /customers/c/9/8/wpin4.1prod.one/httpd.www/landing-v2/wp-content/themes/onecom-landing-page-v2/functions.php on line 1441 Warning: Undefined variable $blocks in /customers/c/9/8/wpin4.1prod.one/httpd.www/landing-v2/wp-content/themes/onecom-landing-page-v2/functions.php on line 1441 Warning: Trying to access array offset on value of type null in /customers/c/9/8/wpin4.1prod.one/httpd.www/landing-v2/wp-content/themes/onecom-landing-page-v2/functions.php on line 1441 Warning: Trying to access array offset on value of type null in /customers/c/9/8/wpin4.1prod.one/httpd.www/landing-v2/wp-content/themes/onecom-landing-page-v2/functions.php on line 1441 Warning: Undefined variable $blocks in /customers/c/9/8/wpin4.1prod.one/httpd.www/landing-v2/wp-content/themes/onecom-landing-page-v2/functions.php on line 1441 Warning: Trying to access array offset on value of type null in /customers/c/9/8/wpin4.1prod.one/httpd.www/landing-v2/wp-content/themes/onecom-landing-page-v2/functions.php on line 1441 Warning: Trying to access array offset on value of type null in /customers/c/9/8/wpin4.1prod.one/httpd.www/landing-v2/wp-content/themes/onecom-landing-page-v2/functions.php on line 1441 Warning: Undefined variable $blocks in /customers/c/9/8/wpin4.1prod.one/httpd.www/landing-v2/wp-content/themes/onecom-landing-page-v2/functions.php on line 1441 Warning: Trying to access array offset on value of type null in /customers/c/9/8/wpin4.1prod.one/httpd.www/landing-v2/wp-content/themes/onecom-landing-page-v2/functions.php on line 1441 Warning: Trying to access array offset on value of type null in /customers/c/9/8/wpin4.1prod.one/httpd.www/landing-v2/wp-content/themes/onecom-landing-page-v2/functions.php on line 1441 Warning: Undefined variable $blocks in /customers/c/9/8/wpin4.1prod.one/httpd.www/landing-v2/wp-content/themes/onecom-landing-page-v2/functions.php on line 1441 Warning: Trying to access array offset on value of type null in /customers/c/9/8/wpin4.1prod.one/httpd.www/landing-v2/wp-content/themes/onecom-landing-page-v2/functions.php on line 1441 Warning: Trying to access array offset on value of type null in /customers/c/9/8/wpin4.1prod.one/httpd.www/landing-v2/wp-content/themes/onecom-landing-page-v2/functions.php on line 1441 Warning: Undefined variable $blocks in /customers/c/9/8/wpin4.1prod.one/httpd.www/landing-v2/wp-content/themes/onecom-landing-page-v2/functions.php on line 1441 Warning: Trying to access array offset on value of type null in /customers/c/9/8/wpin4.1prod.one/httpd.www/landing-v2/wp-content/themes/onecom-landing-page-v2/functions.php on line 1441 Warning: Trying to access array offset on value of type null in /customers/c/9/8/wpin4.1prod.one/httpd.www/landing-v2/wp-content/themes/onecom-landing-page-v2/functions.php on line 1441 Warning: Undefined variable $blocks in /customers/c/9/8/wpin4.1prod.one/httpd.www/landing-v2/wp-content/themes/onecom-landing-page-v2/functions.php on line 1441 Warning: Trying to access array offset on value of type null in /customers/c/9/8/wpin4.1prod.one/httpd.www/landing-v2/wp-content/themes/onecom-landing-page-v2/functions.php on line 1441 Warning: Trying to access array offset on value of type null in /customers/c/9/8/wpin4.1prod.one/httpd.www/landing-v2/wp-content/themes/onecom-landing-page-v2/functions.php on line 1441 Warning: Undefined variable $blocks in /customers/c/9/8/wpin4.1prod.one/httpd.www/landing-v2/wp-content/themes/onecom-landing-page-v2/functions.php on line 1441 Warning: Trying to access array offset on value of type null in /customers/c/9/8/wpin4.1prod.one/httpd.www/landing-v2/wp-content/themes/onecom-landing-page-v2/functions.php on line 1441 Warning: Trying to access array offset on value of type null in /customers/c/9/8/wpin4.1prod.one/httpd.www/landing-v2/wp-content/themes/onecom-landing-page-v2/functions.php on line 1441 Warning: Undefined variable $blocks in /customers/c/9/8/wpin4.1prod.one/httpd.www/landing-v2/wp-content/themes/onecom-landing-page-v2/functions.php on line 1441 Warning: Trying to access array offset on value of type null in /customers/c/9/8/wpin4.1prod.one/httpd.www/landing-v2/wp-content/themes/onecom-landing-page-v2/functions.php on line 1441 Warning: Trying to access array offset on value of type null in /customers/c/9/8/wpin4.1prod.one/httpd.www/landing-v2/wp-content/themes/onecom-landing-page-v2/functions.php on line 1441 Warning: Undefined variable $blocks in /customers/c/9/8/wpin4.1prod.one/httpd.www/landing-v2/wp-content/themes/onecom-landing-page-v2/functions.php on line 1441 Warning: Trying to access array offset on value of type null in /customers/c/9/8/wpin4.1prod.one/httpd.www/landing-v2/wp-content/themes/onecom-landing-page-v2/functions.php on line 1441 Warning: Trying to access array offset on value of type null in /customers/c/9/8/wpin4.1prod.one/httpd.www/landing-v2/wp-content/themes/onecom-landing-page-v2/functions.php on line 1441 Warning: Undefined variable $blocks in /customers/c/9/8/wpin4.1prod.one/httpd.www/landing-v2/wp-content/themes/onecom-landing-page-v2/functions.php on line 1441 Warning: Trying to access array offset on value of type null in /customers/c/9/8/wpin4.1prod.one/httpd.www/landing-v2/wp-content/themes/onecom-landing-page-v2/functions.php on line 1441 Warning: Trying to access array offset on value of type null in /customers/c/9/8/wpin4.1prod.one/httpd.www/landing-v2/wp-content/themes/onecom-landing-page-v2/functions.php on line 1441 Warning: Undefined variable $blocks in /customers/c/9/8/wpin4.1prod.one/httpd.www/landing-v2/wp-content/themes/onecom-landing-page-v2/functions.php on line 1441 Warning: Trying to access array offset on value of type null in /customers/c/9/8/wpin4.1prod.one/httpd.www/landing-v2/wp-content/themes/onecom-landing-page-v2/functions.php on line 1441 Warning: Trying to access array offset on value of type null in /customers/c/9/8/wpin4.1prod.one/httpd.www/landing-v2/wp-content/themes/onecom-landing-page-v2/functions.php on line 1441 Warning: Undefined variable $blocks in /customers/c/9/8/wpin4.1prod.one/httpd.www/landing-v2/wp-content/themes/onecom-landing-page-v2/functions.php on line 1441 Warning: Trying to access array offset on value of type null in /customers/c/9/8/wpin4.1prod.one/httpd.www/landing-v2/wp-content/themes/onecom-landing-page-v2/functions.php on line 1441 Warning: Trying to access array offset on value of type null in /customers/c/9/8/wpin4.1prod.one/httpd.www/landing-v2/wp-content/themes/onecom-landing-page-v2/functions.php on line 1441 Warning: Undefined variable $blocks in /customers/c/9/8/wpin4.1prod.one/httpd.www/landing-v2/wp-content/themes/onecom-landing-page-v2/functions.php on line 1441 Warning: Trying to access array offset on value of type null in /customers/c/9/8/wpin4.1prod.one/httpd.www/landing-v2/wp-content/themes/onecom-landing-page-v2/functions.php on line 1441 Warning: Trying to access array offset on value of type null in /customers/c/9/8/wpin4.1prod.one/httpd.www/landing-v2/wp-content/themes/onecom-landing-page-v2/functions.php on line 1441 Warning: Undefined variable $blocks in /customers/c/9/8/wpin4.1prod.one/httpd.www/landing-v2/wp-content/themes/onecom-landing-page-v2/functions.php on line 1441 Warning: Trying to access array offset on value of type null in /customers/c/9/8/wpin4.1prod.one/httpd.www/landing-v2/wp-content/themes/onecom-landing-page-v2/functions.php on line 1441 Warning: Trying to access array offset on value of type null in /customers/c/9/8/wpin4.1prod.one/httpd.www/landing-v2/wp-content/themes/onecom-landing-page-v2/functions.php on line 1441 Warning: Undefined variable $blocks in /customers/c/9/8/wpin4.1prod.one/httpd.www/landing-v2/wp-content/themes/onecom-landing-page-v2/functions.php on line 1441 Warning: Trying to access array offset on value of type null in /customers/c/9/8/wpin4.1prod.one/httpd.www/landing-v2/wp-content/themes/onecom-landing-page-v2/functions.php on line 1441 Warning: Trying to access array offset on value of type null in /customers/c/9/8/wpin4.1prod.one/httpd.www/landing-v2/wp-content/themes/onecom-landing-page-v2/functions.php on line 1441 Warning: Undefined variable $blocks in /customers/c/9/8/wpin4.1prod.one/httpd.www/landing-v2/wp-content/themes/onecom-landing-page-v2/functions.php on line 1441 Warning: Trying to access array offset on value of type null in /customers/c/9/8/wpin4.1prod.one/httpd.www/landing-v2/wp-content/themes/onecom-landing-page-v2/functions.php on line 1441 Warning: Trying to access array offset on value of type null in /customers/c/9/8/wpin4.1prod.one/httpd.www/landing-v2/wp-content/themes/onecom-landing-page-v2/functions.php on line 1441 Warning: Undefined variable $blocks in /customers/c/9/8/wpin4.1prod.one/httpd.www/landing-v2/wp-content/themes/onecom-landing-page-v2/functions.php on line 1441 Warning: Trying to access array offset on value of type null in /customers/c/9/8/wpin4.1prod.one/httpd.www/landing-v2/wp-content/themes/onecom-landing-page-v2/functions.php on line 1441 Warning: Trying to access array offset on value of type null in /customers/c/9/8/wpin4.1prod.one/httpd.www/landing-v2/wp-content/themes/onecom-landing-page-v2/functions.php on line 1441 Warning: Undefined variable $blocks in /customers/c/9/8/wpin4.1prod.one/httpd.www/landing-v2/wp-content/themes/onecom-landing-page-v2/functions.php on line 1441 Warning: Trying to access array offset on value of type null in /customers/c/9/8/wpin4.1prod.one/httpd.www/landing-v2/wp-content/themes/onecom-landing-page-v2/functions.php on line 1441 Warning: Trying to access array offset on value of type null in /customers/c/9/8/wpin4.1prod.one/httpd.www/landing-v2/wp-content/themes/onecom-landing-page-v2/functions.php on line 1441 Warning: Undefined variable $blocks in /customers/c/9/8/wpin4.1prod.one/httpd.www/landing-v2/wp-content/themes/onecom-landing-page-v2/functions.php on line 1441 Warning: Trying to access array offset on value of type null in /customers/c/9/8/wpin4.1prod.one/httpd.www/landing-v2/wp-content/themes/onecom-landing-page-v2/functions.php on line 1441 Warning: Trying to access array offset on value of type null in /customers/c/9/8/wpin4.1prod.one/httpd.www/landing-v2/wp-content/themes/onecom-landing-page-v2/functions.php on line 1441 Warning: Undefined variable $blocks in /customers/c/9/8/wpin4.1prod.one/httpd.www/landing-v2/wp-content/themes/onecom-landing-page-v2/functions.php on line 1441 Warning: Trying to access array offset on value of type null in /customers/c/9/8/wpin4.1prod.one/httpd.www/landing-v2/wp-content/themes/onecom-landing-page-v2/functions.php on line 1441 Warning: Trying to access array offset on value of type null in /customers/c/9/8/wpin4.1prod.one/httpd.www/landing-v2/wp-content/themes/onecom-landing-page-v2/functions.php on line 1441 Warning: Undefined variable $blocks in /customers/c/9/8/wpin4.1prod.one/httpd.www/landing-v2/wp-content/themes/onecom-landing-page-v2/functions.php on line 1441 Warning: Trying to access array offset on value of type null in /customers/c/9/8/wpin4.1prod.one/httpd.www/landing-v2/wp-content/themes/onecom-landing-page-v2/functions.php on line 1441 Warning: Trying to access array offset on value of type null in /customers/c/9/8/wpin4.1prod.one/httpd.www/landing-v2/wp-content/themes/onecom-landing-page-v2/functions.php on line 1441 Warning: Undefined variable $blocks in /customers/c/9/8/wpin4.1prod.one/httpd.www/landing-v2/wp-content/themes/onecom-landing-page-v2/functions.php on line 1441 Warning: Trying to access array offset on value of type null in /customers/c/9/8/wpin4.1prod.one/httpd.www/landing-v2/wp-content/themes/onecom-landing-page-v2/functions.php on line 1441 Warning: Trying to access array offset on value of type null in /customers/c/9/8/wpin4.1prod.one/httpd.www/landing-v2/wp-content/themes/onecom-landing-page-v2/functions.php on line 1441 Warning: Undefined variable $blocks in /customers/c/9/8/wpin4.1prod.one/httpd.www/landing-v2/wp-content/themes/onecom-landing-page-v2/functions.php on line 1441 Warning: Trying to access array offset on value of type null in /customers/c/9/8/wpin4.1prod.one/httpd.www/landing-v2/wp-content/themes/onecom-landing-page-v2/functions.php on line 1441 Warning: Trying to access array offset on value of type null in /customers/c/9/8/wpin4.1prod.one/httpd.www/landing-v2/wp-content/themes/onecom-landing-page-v2/functions.php on line 1441 Warning: Undefined variable $blocks in /customers/c/9/8/wpin4.1prod.one/httpd.www/landing-v2/wp-content/themes/onecom-landing-page-v2/functions.php on line 1441 Warning: Trying to access array offset on value of type null in /customers/c/9/8/wpin4.1prod.one/httpd.www/landing-v2/wp-content/themes/onecom-landing-page-v2/functions.php on line 1441 Warning: Trying to access array offset on value of type null in /customers/c/9/8/wpin4.1prod.one/httpd.www/landing-v2/wp-content/themes/onecom-landing-page-v2/functions.php on line 1441 Warning: Undefined variable $blocks in /customers/c/9/8/wpin4.1prod.one/httpd.www/landing-v2/wp-content/themes/onecom-landing-page-v2/functions.php on line 1441 Warning: Trying to access array offset on value of type null in /customers/c/9/8/wpin4.1prod.one/httpd.www/landing-v2/wp-content/themes/onecom-landing-page-v2/functions.php on line 1441 Warning: Trying to access array offset on value of type null in /customers/c/9/8/wpin4.1prod.one/httpd.www/landing-v2/wp-content/themes/onecom-landing-page-v2/functions.php on line 1441 Warning: Undefined variable $blocks in /customers/c/9/8/wpin4.1prod.one/httpd.www/landing-v2/wp-content/themes/onecom-landing-page-v2/functions.php on line 1441 Warning: Trying to access array offset on value of type null in /customers/c/9/8/wpin4.1prod.one/httpd.www/landing-v2/wp-content/themes/onecom-landing-page-v2/functions.php on line 1441 Warning: Trying to access array offset on value of type null in /customers/c/9/8/wpin4.1prod.one/httpd.www/landing-v2/wp-content/themes/onecom-landing-page-v2/functions.php on line 1441
Suojaa nettisivu – parhaat vinkit (how to secure a website)
Varmista, ettei kotisivuasi hakkeroida
On tärkeää varmistaa, että sinulla on kotisivu suojaus on kunnossa. Nettisivu on tuotemerkkisi avainasia, joten sen turvallisuus on välttämätöntä. On olemassa useita työkaluja ja vinkkejä, jotka auttavat kotisivun suojaamisessa.
Olemme antaneet tässä artikkelissa hyviä vinkkejä siihen, miten voit tehdä kotisivusta turvallisen ja estää sen hakkeroinnin. Olemme myös luetelleet syyt, miksi hakkerit päättävät hakkeroida nettisivut.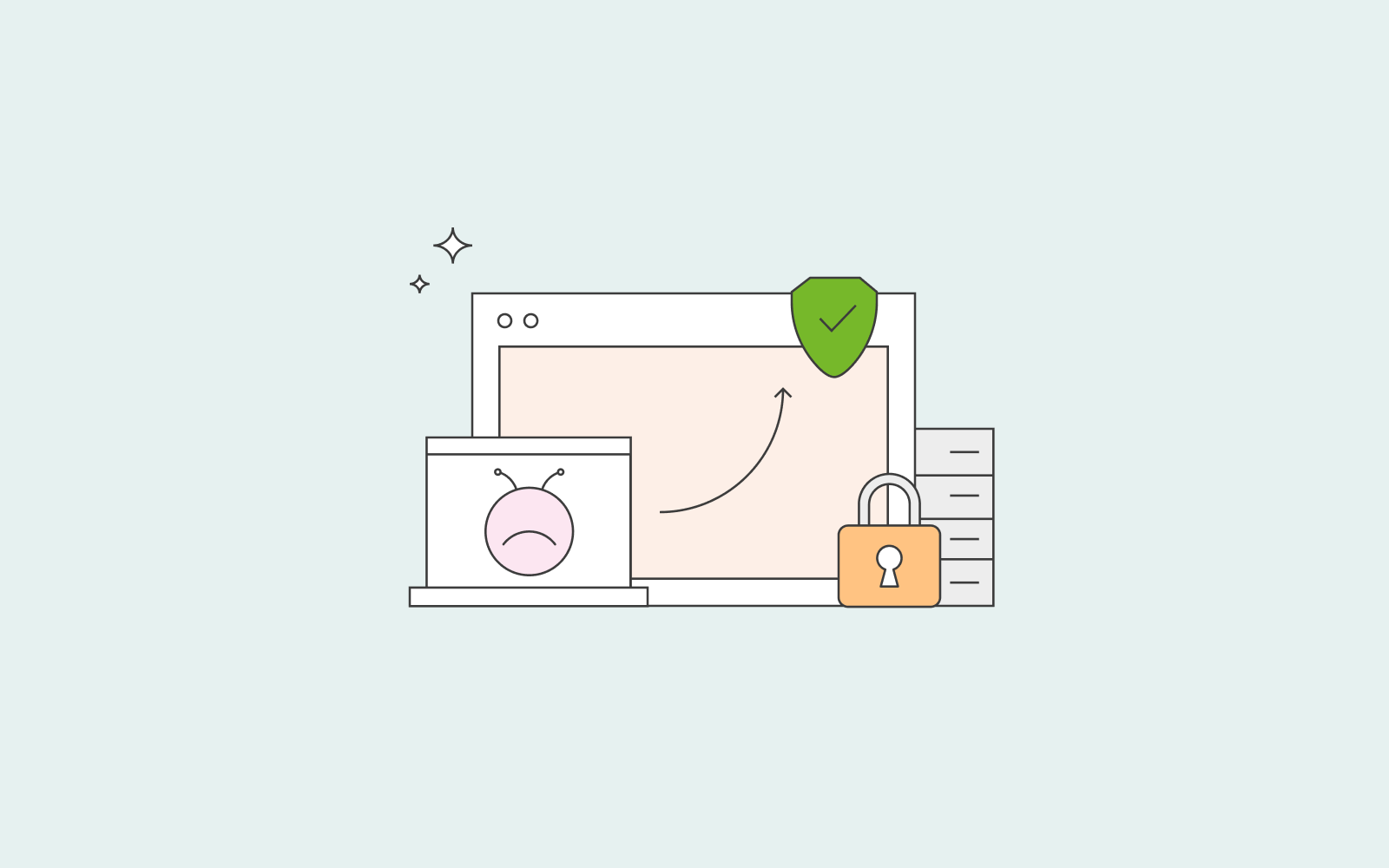 Miksi nettisivuille hakkeroidutaan?
Hakkerit ovat yksi syy siihen, miksi meidän on suojattava nettisivu. Hakkerit voivat olla missä päin maailmaa tahansa ja hakkeroida sivustosi milloin tahansa.
Hakkerit hakkeroivat kaikenlaisia nettisivuja riippumatta siitä, onko sinulla tunnettu sivusto vai pieni blogi. Ainoa ero on se, että on haastavampaa hakkeroida verkkosivusto, jolla on paljon kävijöitä, koska kyseisellä sivustolla on todennäköisesti käytössään vankka ja korkealaatuinen suojaus.
Yleisin tapa hakkeroida kotisivut on asentaa niille viruksia tai haittaohjelmia. Haittaohjelma on ohjelmisto, jonka hakkerit sijoittavat nettisivustoille ja sen tarkoitus on vahingoittaa nettisivun komponentteja.
Joten kuka sitten voi hakkeroida nettisivut? Hakkerit eivät ole henkilöitä, jotka istuvat pimeässä huoneessa huppari päällä. Nykyään robotit hakkeroivat nettisivuja. Nämä botit ovat yleensä tietoisia nettisivustoista, joissa on käytössä vanhentunut CMS, tai päivittämättömiä laajennuksia tai teemoja.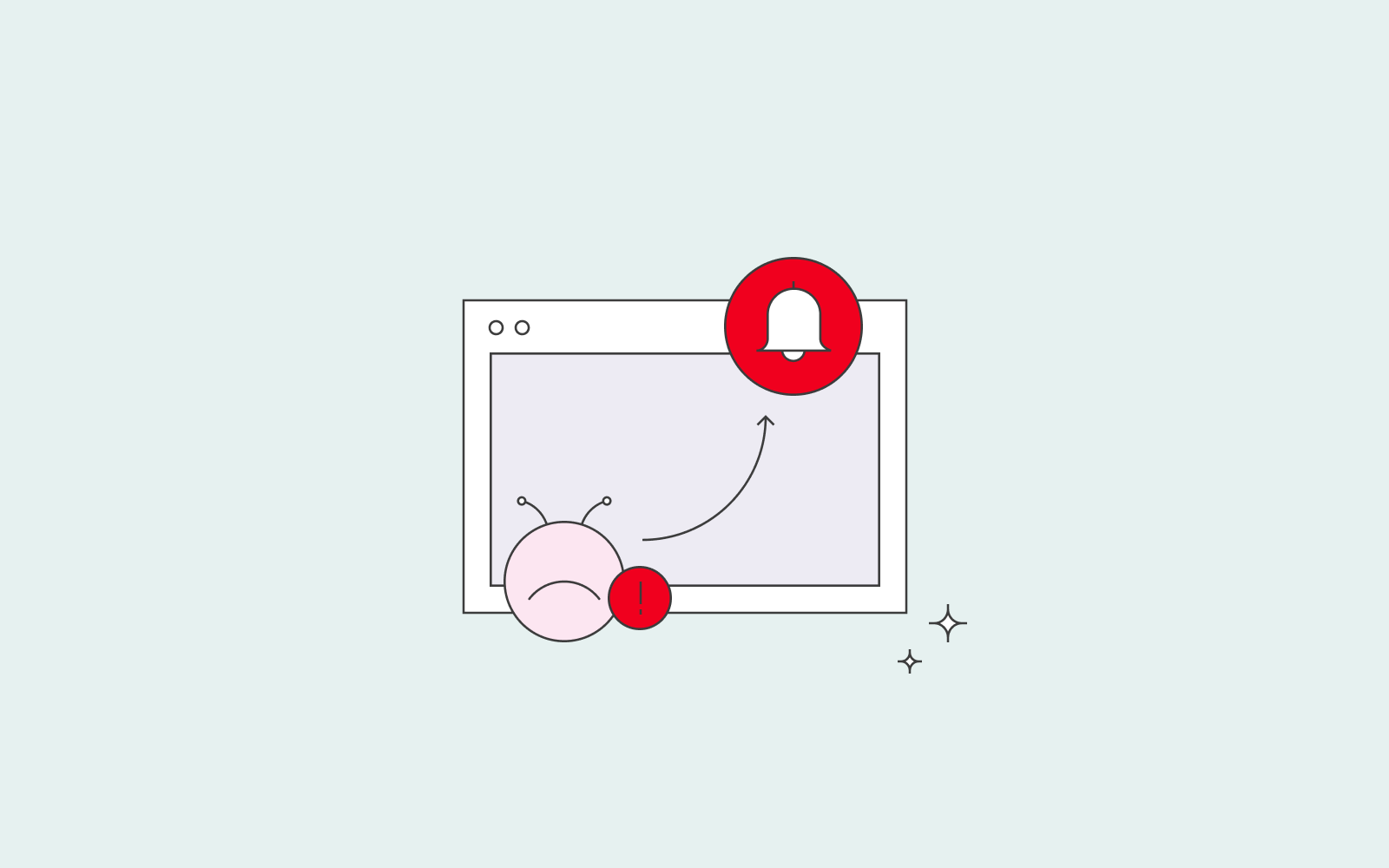 Mitä hakkerit sitten yrittävät saavuttaa? Mikä on niiden tavoite?
Hakkerit yrittävät varastaa luottokorttitietoja. Etenkin nettikauppojen pitää olla tarkkana sivuston turvallisuudesta juuri tämän takia.
Hakkerit voivat yrittää varastaa yhteystiedot. Varastetut yhteystiedot voidaan myydä eteenpäin tahoille, jotka harrastavat epäeettistä (ei-haluttua) markkinointia.
Hakkerit voivat yrittää myös päästä käsiksi palvelimeen varastamalla käyttäjätunnuksen ja salasanan.
Ne voivat myös tätä kautta lukita sinut ulos omalta serveriltäsi.
Hakkerit voivat varastaa omien tilaajiesi yhteystiedot lähettääkseen heille roskapostia.
Ne voivat myös tehdä haittaa hakukoneoptimoinnille lisäämällä nettisivullesi tietoja, jotka eivät pidä paikkaansa. Tai ne voivat lisätä vaarallisia linkkejä sivustollesi.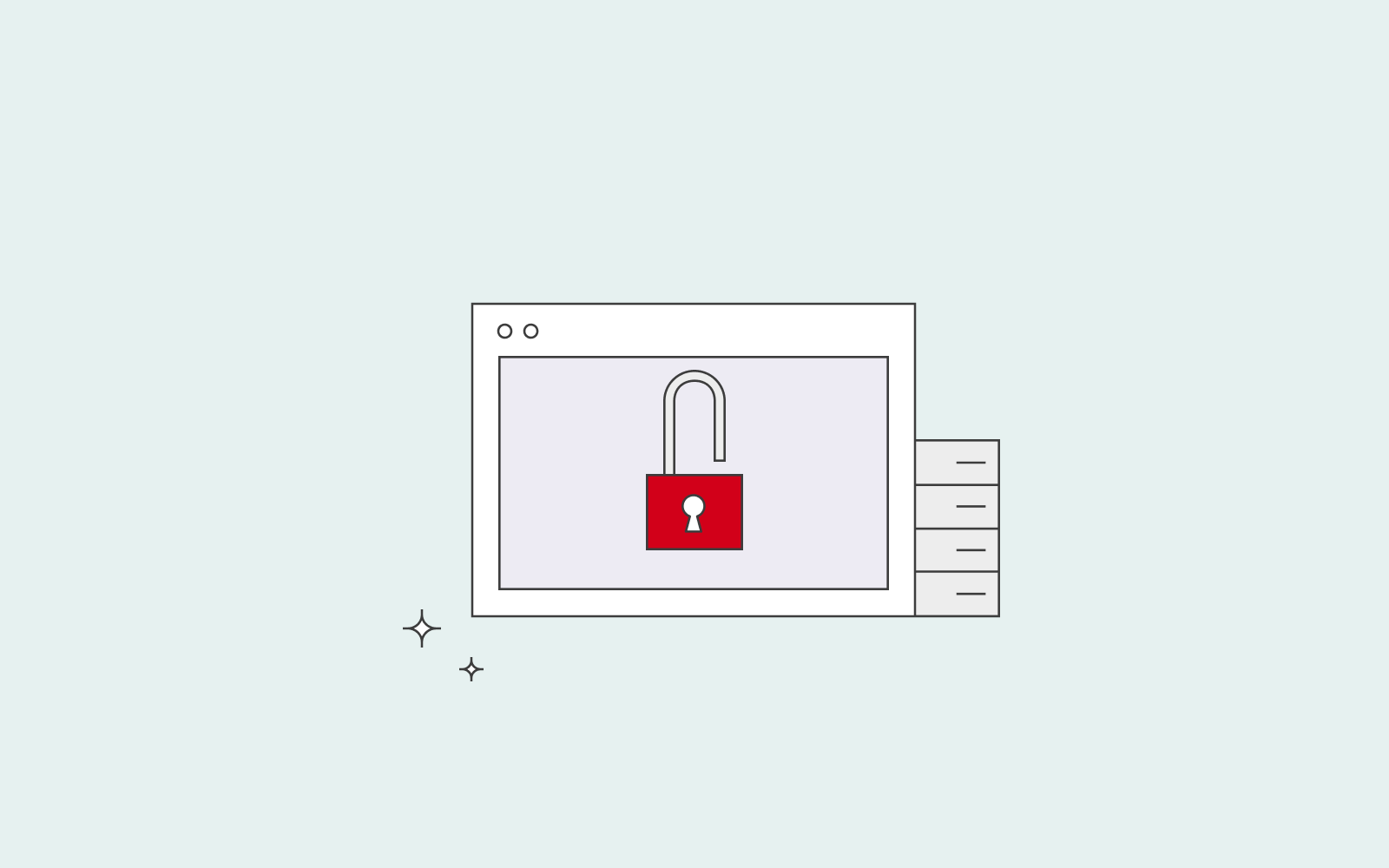 Mistä tietää, että kotisivu on hakkeroitu?
On helppoa tietää, koska nettisivu on hakkeroitu. Alle olemme keränneet asioita, jotka kertovat sinulle, onko nettisivu turvallisuus kunnossa.
Hakkerit ottavat sinuun yhteyttä ja vaativat lunnaita. He ilmoittavat sinulle, että he ovat hankkineet henkilökohtaisia tietojasi käsiinsä ja että sinun on maksettava heille tietty rahamäärä estääksesi heitä julkaisemasta tai käyttämästä kyseisiä tietoja.
Hakkerit saattavat haluta sijoittua korkealle Googlessa käyttämällä hyväkseen väärennettyjä tietoja. Hakkerit täyttävät nettisivut tietyillä avainsanoilla, jotta he sijoittuisivat korkealle Googlessa. Ihmiset napsauttavat sivustoa ja sitten heidät ohjataan vaaralliselle sivulle.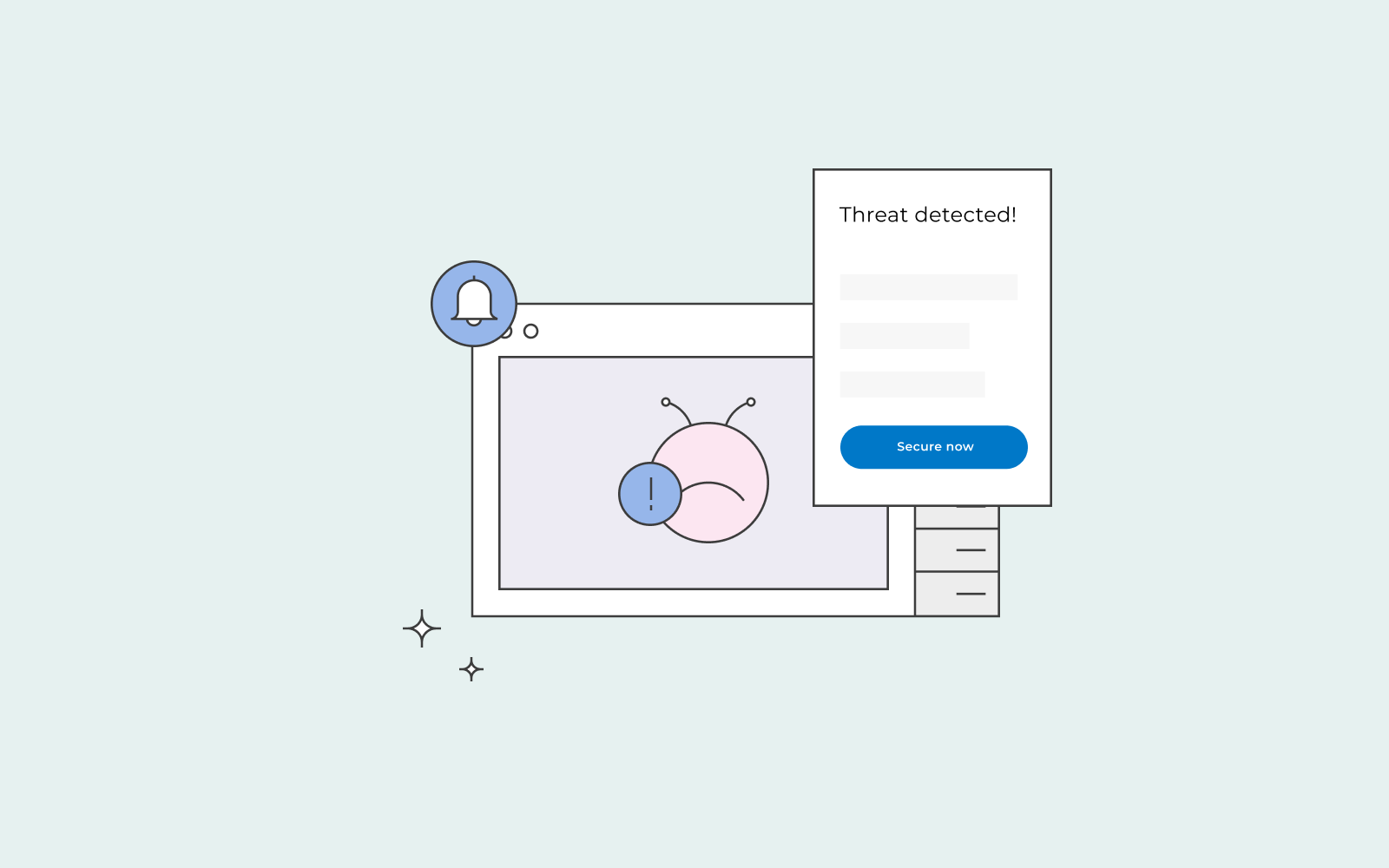 Hakkerit voivat käyttää kotisivusi tietoja lähettäessään tilaajille roskapostia.
Haittaohjelmat ja virukset
Hakkerit käyttävät botteja lähettääkseen lukuisia pyyntöjä nettisivuillesi kaataakseen sivuston. Sama koskee haittaohjelmia. Kun virus on saapunut nettisivustollesi, et voi enää käyttää sitä.
Jos et ole huomannut yllä mainittuja asioita, nettisivu on todennäköisesti suojattu. Lisäsuojaus ei tosin koskaan ole pahitteeksi!
How to secure a website: Miten tehdä nettisivusta turvallinen?
Miten voit sitten varmistaa, että nettisivu on suojattu? Olemme listanneet kuusi parasta vinkkiä alle.
Saatavilla on useita laajennuksia, jotka voivat tehdä nettisivusta turvallisen. Jos käytät WordPressiä, sinun on suojattava nettisivu asentamalla joitakin laajennuksia. Luotettavia laajennuksia ovat muun muassa iThemes, Sucuri tai Wordfence.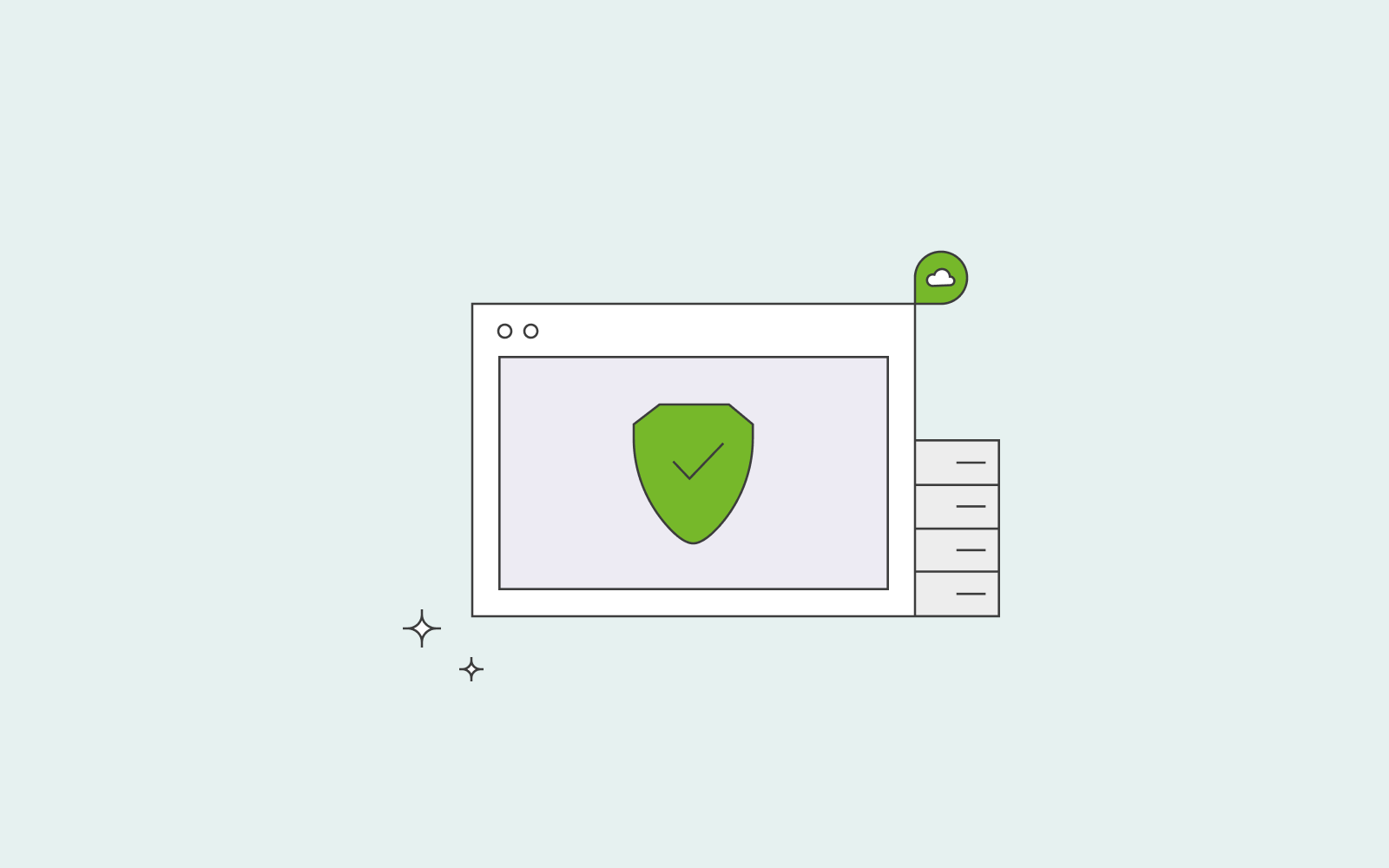 Päivitä laajennukset, CMS ja teemat
CMS:n, laajennusten ja teemojen päivittäminen on tärkeää. Hakkerit etsivät yleensä haavoittuvia nettisivuja, ja vanhentunut laajennus voi olla se rako, joka päästää hakkerit sisään. Varmista, että laajennukset ja teemat päivitetään usein. Poista myös kaikki laajennukset/teemat, joita et enää käytä.
Yksi tärkeistä syistä ohjelmiston, kuten CMS:n, päivittämiseen on varmistaa tietoturvapäivitykset. Uudet päivitykset sisältävät usein päivityksiä tietoturvaan.
Hyvä salasana on välttämätön asia hakkereiden estämiseksi ja nettisivun suojaamiseksi. Salasanan tulisi olla pitkä ja erittäin monimutkainen. Sekoita kirjaimia, numeroita ja symboleja, jotta se on mahdollisimman vaikea murtaa. Muista myös, ettet käytä samaa salasanaa missään muualla. Paras tapa on luoda yksilölliset salasanat kaikille tileillesi.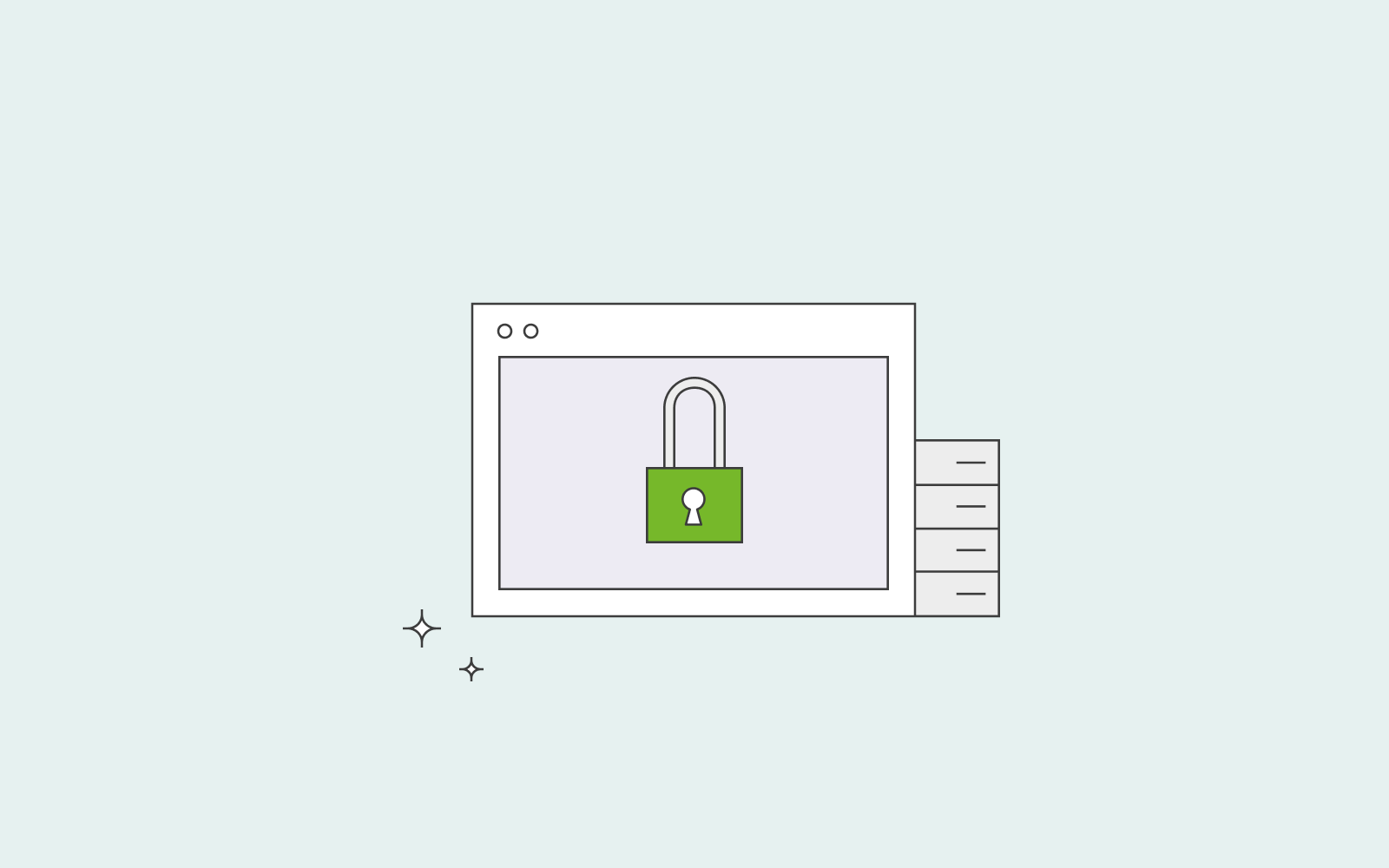 SSL tarkoittaa Secure Socket Layeriä ja se on sertifikaatti. Oletko koskaan miettinyt, mitä S-kirjain tarkoittaa HTTPS:ssä? No, nyt tiedät. Aina, kun kävijä tulee sivullesi, SSL salaa salasanatiedot kävijän ja nettisivusi välillä. SSL on aina välttämätön etenkin silloin, kun hyväksyt maksuja sivustosi kautta (esimerkiksi nettikaupat ja tilauksia myyvät sivustot).
Kaikki one.com-asiakkaat voivat ottaa SSL:n käyttöön ilmaiseksi One.com-ohjauspaneelista.
Jos nettisivullesi tapahtuu jotain, varmuuskopioiden avulla voit palauttaa sen viimeisimmän version. Voit luoda varmuuskopion lataamalla kaikki Web-tilatiedostosi ja tallentamalla ne turvalliseen paikkaan. Jos käytät CMS:ää, kuten WordPressiä, sinun on myös tehtävä varmuuskopio tietokannastasi, koska kaikki viestisi ja sivusi tallennetaan sinne.
Helpoin ja turvallisin tapa on käyttää Varmuuskopiointi- ja palautustoimintoa (backup and restore). Varmuuskopiointi ja palautus -toiminnon avulla pääset aina käsiksi edellisen viikon varmuuskopioihin. Voit myös tallentaa varmuuskopiot manuaalisesti tietystä päivästä ja laittaa ne yksityiseen kansioon. Voit aktivoida varmuuskopioinnin ja palauttamisen one.com-ohjauspaneelista.
Käytä viruksentorjuntaa ja palomuuria
Viruksentorjunta on hyvä työkalu nettisivun suojaamiseen.
Suosittelemme tutustumaan SiteLockiin. SiteLock havaitsee uhat, joita hakkerit voivat hyödyntää, ja ratkaisee ongelmat tai tietoturvariskit Web-tilassa. Jos sinulla on WordPress-sivusto, SiteLock varoittaa laajennuksista ja teemoista, jotka ovat tietoturvariskejä tai jos sinun on päivitettävä mainitut laajennukset ja teemat.
Tarjoamme kahta pakettia: SiteLock Find, joka varoittaa sinua havaituista ongelmista, ja SiteLock Fix, joka myös korjaa ongelmat puolestasi. Voit aktivoida SiteLockin helposti One.com-ohjauspaneelista.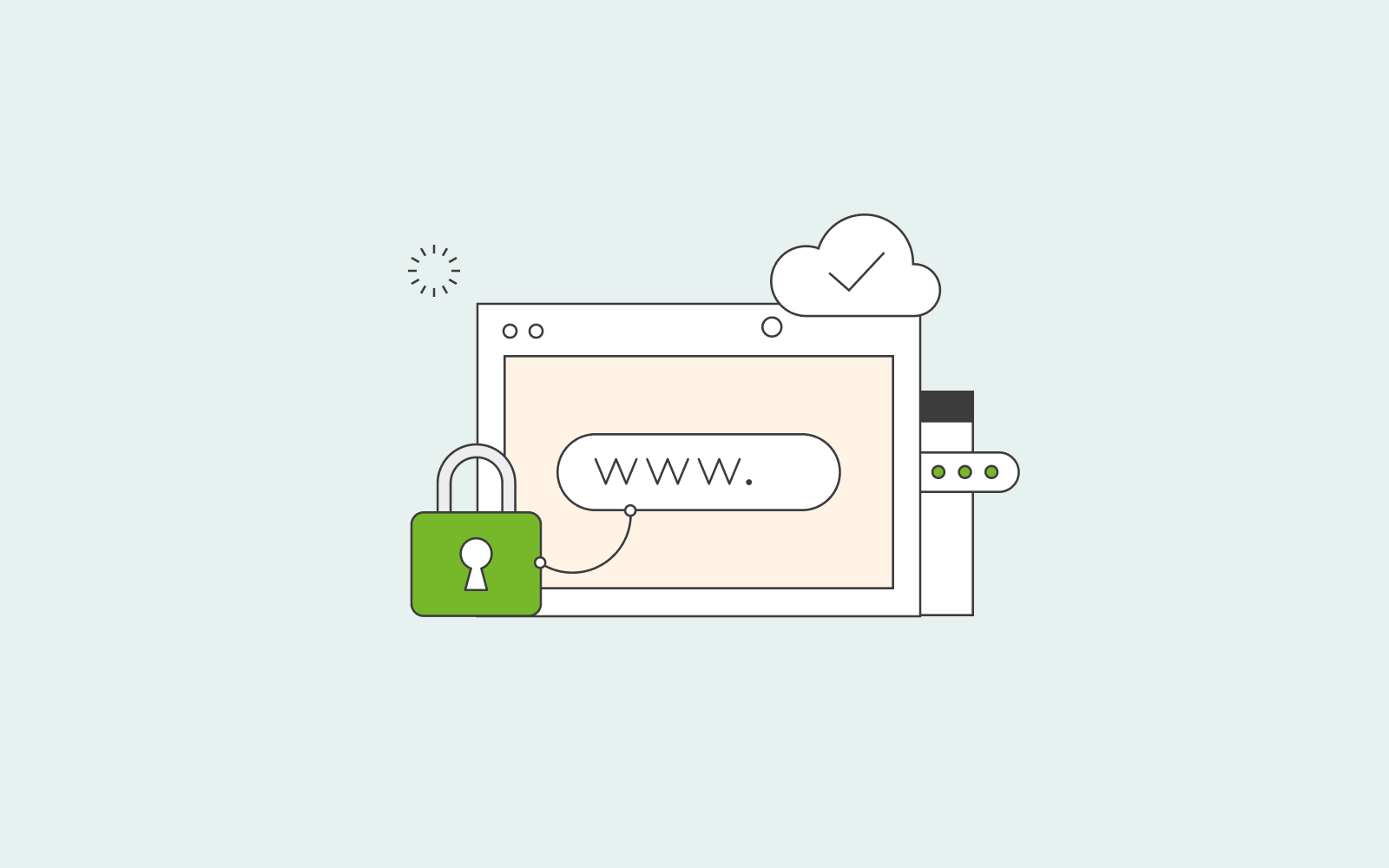 Voit tehdä myös seuraavat asiat sivustosi suojaamiseksi:
Ole varovainen klikatessasi sähköpostien linkkejä. Et koskaan tiedä, mihin linkki voi viedä sinut.
Mieti, haluatko antaa ihmisille mahdollisuuden kommentoida ilman moderointia. Hakkerit ja botit voivat julkaista vaarallisia linkkejä kommenteissa.
Älä salli ihmisten ladata tiedostoja sivustollesi. Et koskaan tiedä, mitä hakkerit saattavat ladata sivustollesi.