Warning: Undefined variable $blocks in /customers/c/9/8/wpin4.1prod.one/httpd.www/landing-v2/wp-content/themes/onecom-landing-page-v2/functions.php on line 1431 Warning: Trying to access array offset on value of type null in /customers/c/9/8/wpin4.1prod.one/httpd.www/landing-v2/wp-content/themes/onecom-landing-page-v2/functions.php on line 1431 Warning: Trying to access array offset on value of type null in /customers/c/9/8/wpin4.1prod.one/httpd.www/landing-v2/wp-content/themes/onecom-landing-page-v2/functions.php on line 1431 Warning: Undefined variable $blocks in /customers/c/9/8/wpin4.1prod.one/httpd.www/landing-v2/wp-content/themes/onecom-landing-page-v2/functions.php on line 1441 Warning: Trying to access array offset on value of type null in /customers/c/9/8/wpin4.1prod.one/httpd.www/landing-v2/wp-content/themes/onecom-landing-page-v2/functions.php on line 1441 Warning: Trying to access array offset on value of type null in /customers/c/9/8/wpin4.1prod.one/httpd.www/landing-v2/wp-content/themes/onecom-landing-page-v2/functions.php on line 1441 Warning: Undefined variable $blocks in /customers/c/9/8/wpin4.1prod.one/httpd.www/landing-v2/wp-content/themes/onecom-landing-page-v2/functions.php on line 1441 Warning: Trying to access array offset on value of type null in /customers/c/9/8/wpin4.1prod.one/httpd.www/landing-v2/wp-content/themes/onecom-landing-page-v2/functions.php on line 1441 Warning: Trying to access array offset on value of type null in /customers/c/9/8/wpin4.1prod.one/httpd.www/landing-v2/wp-content/themes/onecom-landing-page-v2/functions.php on line 1441 Warning: Undefined variable $blocks in /customers/c/9/8/wpin4.1prod.one/httpd.www/landing-v2/wp-content/themes/onecom-landing-page-v2/functions.php on line 1441 Warning: Trying to access array offset on value of type null in /customers/c/9/8/wpin4.1prod.one/httpd.www/landing-v2/wp-content/themes/onecom-landing-page-v2/functions.php on line 1441 Warning: Trying to access array offset on value of type null in /customers/c/9/8/wpin4.1prod.one/httpd.www/landing-v2/wp-content/themes/onecom-landing-page-v2/functions.php on line 1441 Warning: Undefined variable $blocks in /customers/c/9/8/wpin4.1prod.one/httpd.www/landing-v2/wp-content/themes/onecom-landing-page-v2/functions.php on line 1441 Warning: Trying to access array offset on value of type null in /customers/c/9/8/wpin4.1prod.one/httpd.www/landing-v2/wp-content/themes/onecom-landing-page-v2/functions.php on line 1441 Warning: Trying to access array offset on value of type null in /customers/c/9/8/wpin4.1prod.one/httpd.www/landing-v2/wp-content/themes/onecom-landing-page-v2/functions.php on line 1441 Warning: Undefined variable $blocks in /customers/c/9/8/wpin4.1prod.one/httpd.www/landing-v2/wp-content/themes/onecom-landing-page-v2/functions.php on line 1441 Warning: Trying to access array offset on value of type null in /customers/c/9/8/wpin4.1prod.one/httpd.www/landing-v2/wp-content/themes/onecom-landing-page-v2/functions.php on line 1441 Warning: Trying to access array offset on value of type null in /customers/c/9/8/wpin4.1prod.one/httpd.www/landing-v2/wp-content/themes/onecom-landing-page-v2/functions.php on line 1441 Warning: Undefined variable $blocks in /customers/c/9/8/wpin4.1prod.one/httpd.www/landing-v2/wp-content/themes/onecom-landing-page-v2/functions.php on line 1441 Warning: Trying to access array offset on value of type null in /customers/c/9/8/wpin4.1prod.one/httpd.www/landing-v2/wp-content/themes/onecom-landing-page-v2/functions.php on line 1441 Warning: Trying to access array offset on value of type null in /customers/c/9/8/wpin4.1prod.one/httpd.www/landing-v2/wp-content/themes/onecom-landing-page-v2/functions.php on line 1441 Warning: Undefined variable $blocks in /customers/c/9/8/wpin4.1prod.one/httpd.www/landing-v2/wp-content/themes/onecom-landing-page-v2/functions.php on line 1441 Warning: Trying to access array offset on value of type null in /customers/c/9/8/wpin4.1prod.one/httpd.www/landing-v2/wp-content/themes/onecom-landing-page-v2/functions.php on line 1441 Warning: Trying to access array offset on value of type null in /customers/c/9/8/wpin4.1prod.one/httpd.www/landing-v2/wp-content/themes/onecom-landing-page-v2/functions.php on line 1441 Warning: Undefined variable $blocks in /customers/c/9/8/wpin4.1prod.one/httpd.www/landing-v2/wp-content/themes/onecom-landing-page-v2/functions.php on line 1441 Warning: Trying to access array offset on value of type null in /customers/c/9/8/wpin4.1prod.one/httpd.www/landing-v2/wp-content/themes/onecom-landing-page-v2/functions.php on line 1441 Warning: Trying to access array offset on value of type null in /customers/c/9/8/wpin4.1prod.one/httpd.www/landing-v2/wp-content/themes/onecom-landing-page-v2/functions.php on line 1441 Warning: Undefined variable $blocks in /customers/c/9/8/wpin4.1prod.one/httpd.www/landing-v2/wp-content/themes/onecom-landing-page-v2/functions.php on line 1441 Warning: Trying to access array offset on value of type null in /customers/c/9/8/wpin4.1prod.one/httpd.www/landing-v2/wp-content/themes/onecom-landing-page-v2/functions.php on line 1441 Warning: Trying to access array offset on value of type null in /customers/c/9/8/wpin4.1prod.one/httpd.www/landing-v2/wp-content/themes/onecom-landing-page-v2/functions.php on line 1441 Warning: Undefined variable $blocks in /customers/c/9/8/wpin4.1prod.one/httpd.www/landing-v2/wp-content/themes/onecom-landing-page-v2/functions.php on line 1441 Warning: Trying to access array offset on value of type null in /customers/c/9/8/wpin4.1prod.one/httpd.www/landing-v2/wp-content/themes/onecom-landing-page-v2/functions.php on line 1441 Warning: Trying to access array offset on value of type null in /customers/c/9/8/wpin4.1prod.one/httpd.www/landing-v2/wp-content/themes/onecom-landing-page-v2/functions.php on line 1441 Warning: Undefined variable $blocks in /customers/c/9/8/wpin4.1prod.one/httpd.www/landing-v2/wp-content/themes/onecom-landing-page-v2/functions.php on line 1441 Warning: Trying to access array offset on value of type null in /customers/c/9/8/wpin4.1prod.one/httpd.www/landing-v2/wp-content/themes/onecom-landing-page-v2/functions.php on line 1441 Warning: Trying to access array offset on value of type null in /customers/c/9/8/wpin4.1prod.one/httpd.www/landing-v2/wp-content/themes/onecom-landing-page-v2/functions.php on line 1441 Warning: Undefined variable $blocks in /customers/c/9/8/wpin4.1prod.one/httpd.www/landing-v2/wp-content/themes/onecom-landing-page-v2/functions.php on line 1441 Warning: Trying to access array offset on value of type null in /customers/c/9/8/wpin4.1prod.one/httpd.www/landing-v2/wp-content/themes/onecom-landing-page-v2/functions.php on line 1441 Warning: Trying to access array offset on value of type null in /customers/c/9/8/wpin4.1prod.one/httpd.www/landing-v2/wp-content/themes/onecom-landing-page-v2/functions.php on line 1441 Warning: Undefined variable $blocks in /customers/c/9/8/wpin4.1prod.one/httpd.www/landing-v2/wp-content/themes/onecom-landing-page-v2/functions.php on line 1441 Warning: Trying to access array offset on value of type null in /customers/c/9/8/wpin4.1prod.one/httpd.www/landing-v2/wp-content/themes/onecom-landing-page-v2/functions.php on line 1441 Warning: Trying to access array offset on value of type null in /customers/c/9/8/wpin4.1prod.one/httpd.www/landing-v2/wp-content/themes/onecom-landing-page-v2/functions.php on line 1441 Warning: Undefined variable $blocks in /customers/c/9/8/wpin4.1prod.one/httpd.www/landing-v2/wp-content/themes/onecom-landing-page-v2/functions.php on line 1441 Warning: Trying to access array offset on value of type null in /customers/c/9/8/wpin4.1prod.one/httpd.www/landing-v2/wp-content/themes/onecom-landing-page-v2/functions.php on line 1441 Warning: Trying to access array offset on value of type null in /customers/c/9/8/wpin4.1prod.one/httpd.www/landing-v2/wp-content/themes/onecom-landing-page-v2/functions.php on line 1441 Warning: Undefined variable $blocks in /customers/c/9/8/wpin4.1prod.one/httpd.www/landing-v2/wp-content/themes/onecom-landing-page-v2/functions.php on line 1441 Warning: Trying to access array offset on value of type null in /customers/c/9/8/wpin4.1prod.one/httpd.www/landing-v2/wp-content/themes/onecom-landing-page-v2/functions.php on line 1441 Warning: Trying to access array offset on value of type null in /customers/c/9/8/wpin4.1prod.one/httpd.www/landing-v2/wp-content/themes/onecom-landing-page-v2/functions.php on line 1441 Warning: Undefined variable $blocks in /customers/c/9/8/wpin4.1prod.one/httpd.www/landing-v2/wp-content/themes/onecom-landing-page-v2/functions.php on line 1441 Warning: Trying to access array offset on value of type null in /customers/c/9/8/wpin4.1prod.one/httpd.www/landing-v2/wp-content/themes/onecom-landing-page-v2/functions.php on line 1441 Warning: Trying to access array offset on value of type null in /customers/c/9/8/wpin4.1prod.one/httpd.www/landing-v2/wp-content/themes/onecom-landing-page-v2/functions.php on line 1441
FTP vs SFTP: Ontdek het verschil
Wij helpen je met de keuze tussen FTP en SFTP.
Je vraagt je misschien af, "wat is FTP?" en "Hoe werkt het?". Nou, FTP staat voor File Transfer Protocol, en SFTP staat voor Secure File Transfer Protocol.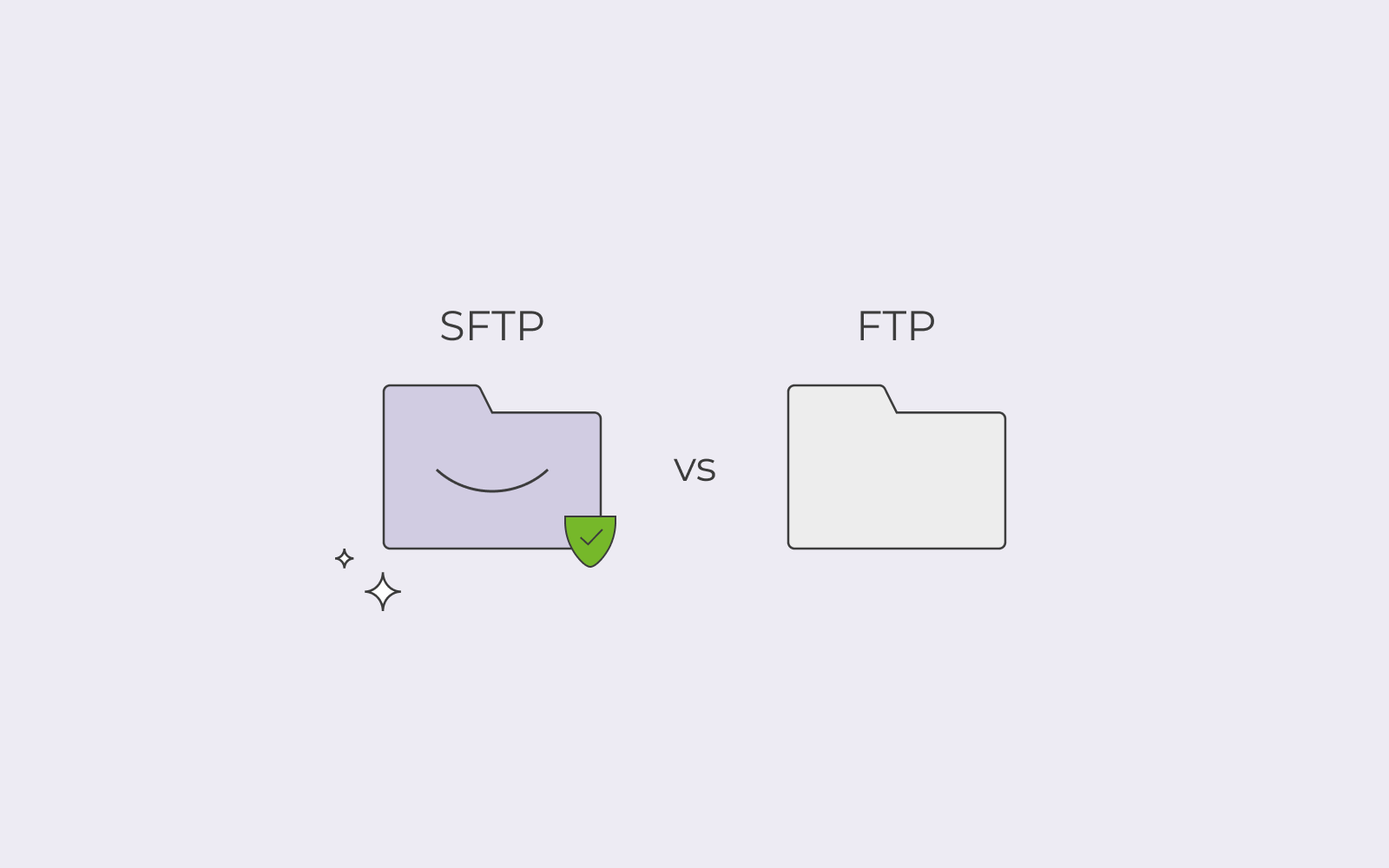 Hoe werkt FTP?
FTP is een standaard bestandsoverdracht protocol dat bestanden van je computer naar een server overbrengt over een netwerk, bijvoorbeeld het internet. FTP lijkt op een speciale taal die computers gebruiken om bestanden over TCP of IP netwerken over te brengen. Je kan hier meer lezen over hoe IP netwerken functioneren.
FTP werd gepubliceerd in 1971. In 1971 waren bestanden klein, en hackers waren er toen nog niet. Het internet bestond uit een handvol systemen en was nog erg jong. Pas in 1999 werden de veiligheidsproblemen met FTP ontdekt en grondig onderzocht. De meeste zijn nu opgelost of verzacht, maar sommige blijven bestaan.
Laten we je een voorbeeld geven van hoe FTP werkt. Als je een aantal bestanden wilt uploaden die je medewerkers moeten downloaden, dan upload je ze naar je FTP server. Je medewerkers (waar ook ter wereld) kunnen dan verbinding maken met die FTP server waar jij je bestanden hebt geüpload. Je kunt een speciale FTP server gebruiken om je bestanden te delen, zoals in dit voorbeeld. Je hoeft echter geen speciale FTP server op te zetten als je dat niet wilt. Je kunt ook je computer configureren om als FTP server te fungeren.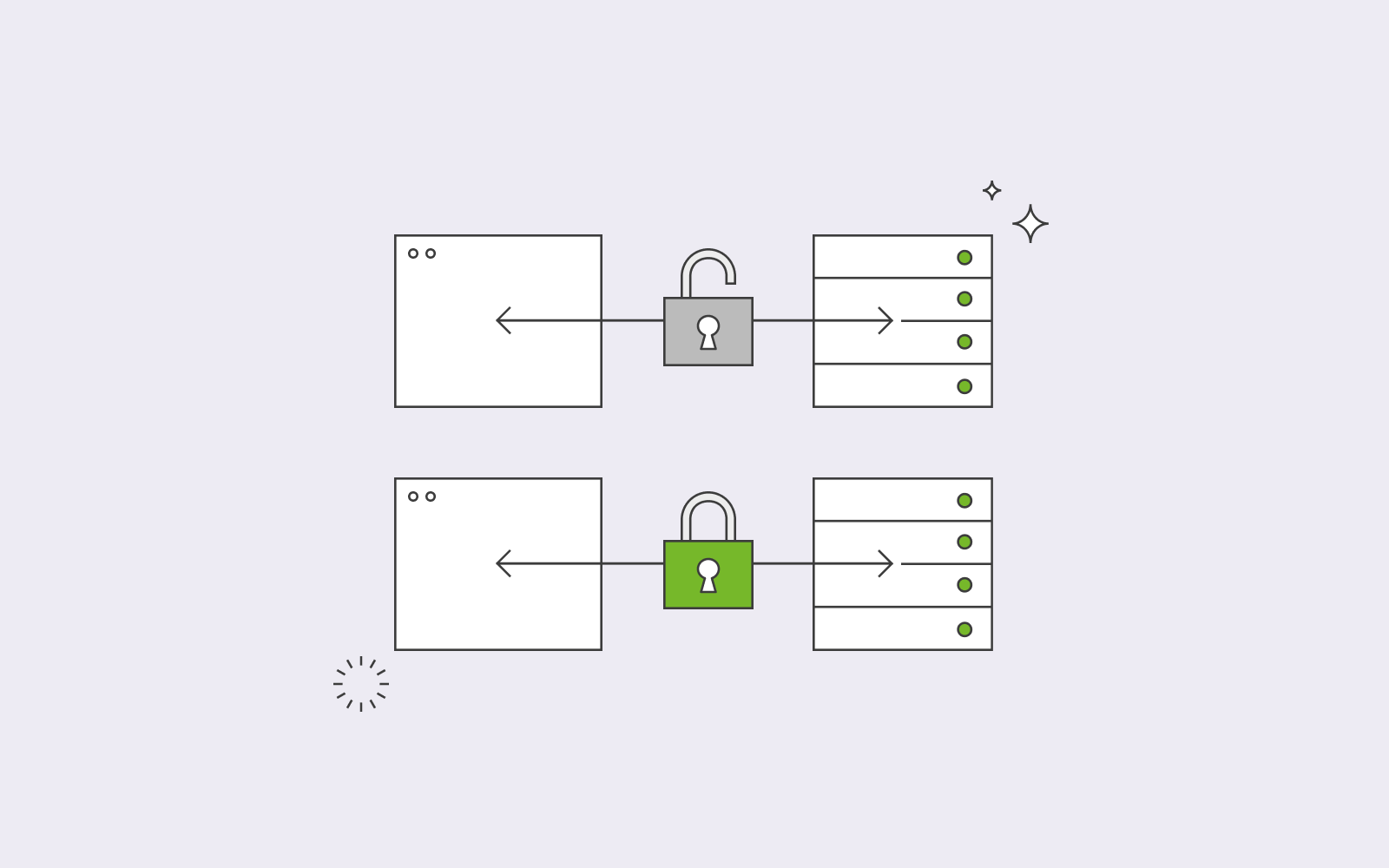 FTP via je internet browser
Je kunt je bestanden via een FTP server overbrengen door je internetbrowser of een FTP client te gebruiken. Stel dat je vriend wat foto's gemaakt heeft, en ze willen je mening erover, dan kunnen ze deze uploaden naar een FTP server. Vervolgens delen ze het daarvan adres met jou. Je zou dan het adres van de FTP server in je internet browser intypen als een URL. In plaats van HTTP (Hypertext Transfer Protocol) aan het begin van de URL in te typen, zoals je zou doen als je een afbeelding in google wilt bekijken, zou je FTP aan het begin van de URL typen.
Je vriend, de eigenaar van de FTP server, bepaalt de soort authenticatie die hij op de FTP server wil. Ze kunnen kiezen dat je moet inloggen met een gebruikersnaam en een wachtwoord, of ze kunnen kiezen dat je anoniem kunt inloggen zonder dat je een gebruikersnaam of wachtwoord nodig hebt.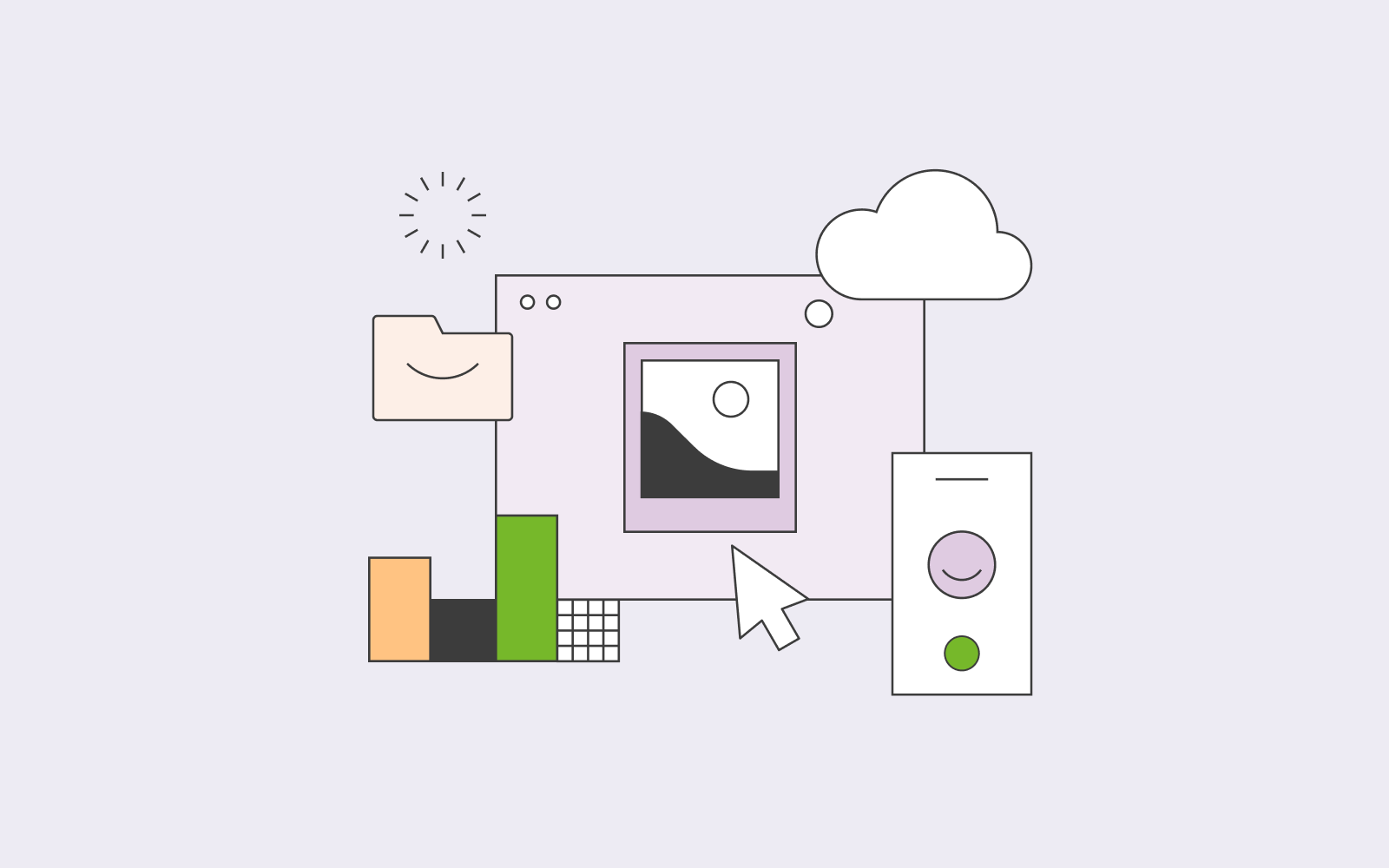 File Transfer Protocol via een FTP Client
Een andere manier waarop je de foto's van je vriend kunt downloaden is via een FTP cliënt. Je kunt elke FTP cliënt downloaden die je maar wilt en het proces misschien zelfs als veel soepeler ervaren. Met een FTP cliënt kun je ook moeiteloos foto's van jezelf naar de server uploaden. Alles wat je hoeft te doen is de foto's naar de server van je vriend te slepen.
Dit is het verschil tussen SFTP en FTP
Wat is nu het verschil tussen een SFTP en FTP server? Een FTP server is geen veilige server. Je kunt de bestanden die je deelt niet versleutelen. Als je dus gevoelige informatie wilt delen, kun je die beter niet via een FTP server overbrengen. Iedereen kan er dan namelijk bij. FTP is nog steeds de overheersende standaard voor bestandsoverdracht, wat eigenlijk best raar is, omdat het zo onveilig is.
Als oplossing voor de problemen met FTP werden enkele alternatieven voorgesteld en ontwikkeld. De reeds versleutelde verbinding van een SSH verbinding werd al snel de basis van het nieuwe FTP protocol, SFTP genaamd. SFTP staat voor Secure File Transfer Protocol. Het eerste ontwerp voor SFTP werd gepubliceerd in 2001, en het is sindsdien uitgegroeid tot een snelle vervanger van FTP.
Omdat FTP niet versleuteld is, herstelde SFTP dit door gebouwd te zijn op een beveiligd subsysteem van SSH. Het grote verschil tussen SFTP en FTP is dus de beveiligingslaag die SFTP biedt. De gegevens of informatie die overgebracht worden, worden tijdens de eigenlijke overdracht met secure shell versleuteld. SFTP versleuteling betekent dus dat de informatie die je zendt niet in klare tekst maar als versleuteling wordt verzonden.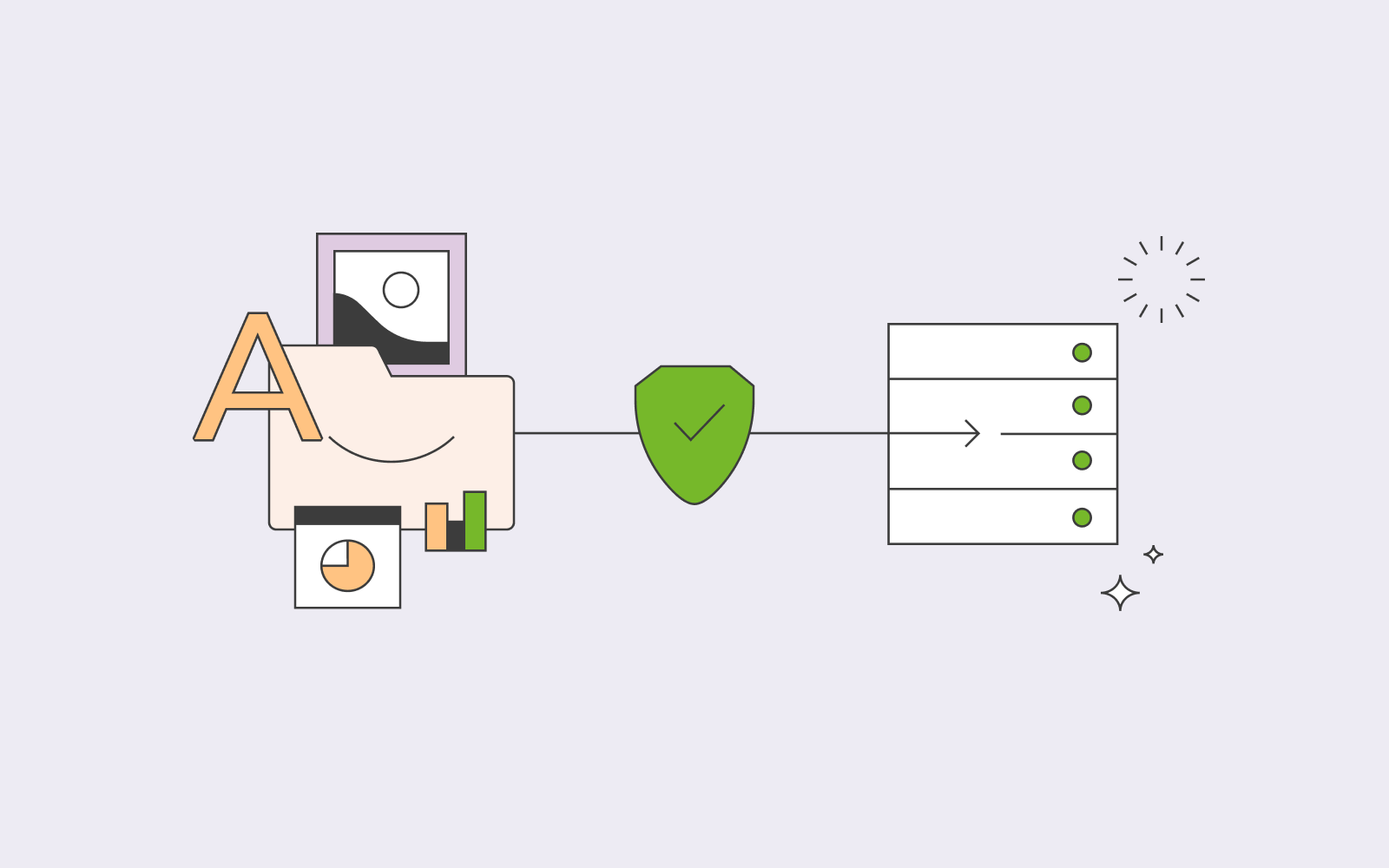 Verder biedt SFTP een stabielere verbinding en foutbehandeling dan FTP. Het heeft de optie om de bestandsgrootte te verviervoudigen bij het overzetten van bestanden. Bij one.com is de maximale bestandsgrootte voor FTP overdracht 4 GB, maar 16 GB voor SFTP. Het SFTP protocol heeft ook veel kleinere voordelen, zoals eenvoudiger configuratie aan beide uiteinden van de verbinding.
Bovendien opent het FTP protocol, als je gegevens via FTP overdraagt, meerdere kanalen om de gewenste overdracht te voltooien. Wanneer je in plaats daarvan de gegevens via SFTP overdraagt, opent het SFTP protocol alleen poort 22.
Wij bieden SFTP aan bij one.com om je te helpen de veiligheid te verhogen en het hackers moeilijker te maken bij je bestanden te komen.
SFTP vs FTP: De conclusie
Dus, welke moet je gebruiken en is SFTP veilig? Ja, SFTP is zeer veilig en, met alle middelen, beter bij het overbrengen van bestanden. Alleen al de beveiligingsaspecten zouden de doorslag moeten geven. Gebruik SFTP waar mogelijk, of loop het risico dat hackers je wachtwoorden of private data onderscheppen.