Warning: Undefined variable $blocks in /customers/c/9/8/wpin4.1prod.one/httpd.www/landing-v2/wp-content/themes/onecom-landing-page-v2/functions.php on line 1431 Warning: Trying to access array offset on value of type null in /customers/c/9/8/wpin4.1prod.one/httpd.www/landing-v2/wp-content/themes/onecom-landing-page-v2/functions.php on line 1431 Warning: Trying to access array offset on value of type null in /customers/c/9/8/wpin4.1prod.one/httpd.www/landing-v2/wp-content/themes/onecom-landing-page-v2/functions.php on line 1431 Deprecated: str_replace(): Passing null to parameter #3 ($subject) of type array|string is deprecated in /customers/c/9/8/wpin4.1prod.one/httpd.www/landing-v2/wp-content/themes/onecom-landing-page-v2/functions.php on line 1431 Warning: Undefined variable $blocks in /customers/c/9/8/wpin4.1prod.one/httpd.www/landing-v2/wp-content/themes/onecom-landing-page-v2/functions.php on line 1441 Warning: Trying to access array offset on value of type null in /customers/c/9/8/wpin4.1prod.one/httpd.www/landing-v2/wp-content/themes/onecom-landing-page-v2/functions.php on line 1441 Warning: Trying to access array offset on value of type null in /customers/c/9/8/wpin4.1prod.one/httpd.www/landing-v2/wp-content/themes/onecom-landing-page-v2/functions.php on line 1441 Deprecated: preg_match(): Passing null to parameter #2 ($subject) of type string is deprecated in /customers/c/9/8/wpin4.1prod.one/httpd.www/landing-v2/wp-content/themes/onecom-landing-page-v2/functions.php on line 1442 Warning: Undefined variable $blocks in /customers/c/9/8/wpin4.1prod.one/httpd.www/landing-v2/wp-content/themes/onecom-landing-page-v2/functions.php on line 1441 Warning: Trying to access array offset on value of type null in /customers/c/9/8/wpin4.1prod.one/httpd.www/landing-v2/wp-content/themes/onecom-landing-page-v2/functions.php on line 1441 Warning: Trying to access array offset on value of type null in /customers/c/9/8/wpin4.1prod.one/httpd.www/landing-v2/wp-content/themes/onecom-landing-page-v2/functions.php on line 1441 Deprecated: preg_match(): Passing null to parameter #2 ($subject) of type string is deprecated in /customers/c/9/8/wpin4.1prod.one/httpd.www/landing-v2/wp-content/themes/onecom-landing-page-v2/functions.php on line 1442 Warning: Undefined variable $blocks in /customers/c/9/8/wpin4.1prod.one/httpd.www/landing-v2/wp-content/themes/onecom-landing-page-v2/functions.php on line 1441 Warning: Trying to access array offset on value of type null in /customers/c/9/8/wpin4.1prod.one/httpd.www/landing-v2/wp-content/themes/onecom-landing-page-v2/functions.php on line 1441 Warning: Trying to access array offset on value of type null in /customers/c/9/8/wpin4.1prod.one/httpd.www/landing-v2/wp-content/themes/onecom-landing-page-v2/functions.php on line 1441 Deprecated: preg_match(): Passing null to parameter #2 ($subject) of type string is deprecated in /customers/c/9/8/wpin4.1prod.one/httpd.www/landing-v2/wp-content/themes/onecom-landing-page-v2/functions.php on line 1442 Warning: Undefined variable $blocks in /customers/c/9/8/wpin4.1prod.one/httpd.www/landing-v2/wp-content/themes/onecom-landing-page-v2/functions.php on line 1441 Warning: Trying to access array offset on value of type null in /customers/c/9/8/wpin4.1prod.one/httpd.www/landing-v2/wp-content/themes/onecom-landing-page-v2/functions.php on line 1441 Warning: Trying to access array offset on value of type null in /customers/c/9/8/wpin4.1prod.one/httpd.www/landing-v2/wp-content/themes/onecom-landing-page-v2/functions.php on line 1441 Deprecated: preg_match(): Passing null to parameter #2 ($subject) of type string is deprecated in /customers/c/9/8/wpin4.1prod.one/httpd.www/landing-v2/wp-content/themes/onecom-landing-page-v2/functions.php on line 1442 Warning: Undefined variable $blocks in /customers/c/9/8/wpin4.1prod.one/httpd.www/landing-v2/wp-content/themes/onecom-landing-page-v2/functions.php on line 1441 Warning: Trying to access array offset on value of type null in /customers/c/9/8/wpin4.1prod.one/httpd.www/landing-v2/wp-content/themes/onecom-landing-page-v2/functions.php on line 1441 Warning: Trying to access array offset on value of type null in /customers/c/9/8/wpin4.1prod.one/httpd.www/landing-v2/wp-content/themes/onecom-landing-page-v2/functions.php on line 1441 Deprecated: preg_match(): Passing null to parameter #2 ($subject) of type string is deprecated in /customers/c/9/8/wpin4.1prod.one/httpd.www/landing-v2/wp-content/themes/onecom-landing-page-v2/functions.php on line 1442 Warning: Undefined variable $blocks in /customers/c/9/8/wpin4.1prod.one/httpd.www/landing-v2/wp-content/themes/onecom-landing-page-v2/functions.php on line 1441 Warning: Trying to access array offset on value of type null in /customers/c/9/8/wpin4.1prod.one/httpd.www/landing-v2/wp-content/themes/onecom-landing-page-v2/functions.php on line 1441 Warning: Trying to access array offset on value of type null in /customers/c/9/8/wpin4.1prod.one/httpd.www/landing-v2/wp-content/themes/onecom-landing-page-v2/functions.php on line 1441 Deprecated: preg_match(): Passing null to parameter #2 ($subject) of type string is deprecated in /customers/c/9/8/wpin4.1prod.one/httpd.www/landing-v2/wp-content/themes/onecom-landing-page-v2/functions.php on line 1442 Warning: Undefined variable $blocks in /customers/c/9/8/wpin4.1prod.one/httpd.www/landing-v2/wp-content/themes/onecom-landing-page-v2/functions.php on line 1441 Warning: Trying to access array offset on value of type null in /customers/c/9/8/wpin4.1prod.one/httpd.www/landing-v2/wp-content/themes/onecom-landing-page-v2/functions.php on line 1441 Warning: Trying to access array offset on value of type null in /customers/c/9/8/wpin4.1prod.one/httpd.www/landing-v2/wp-content/themes/onecom-landing-page-v2/functions.php on line 1441 Deprecated: preg_match(): Passing null to parameter #2 ($subject) of type string is deprecated in /customers/c/9/8/wpin4.1prod.one/httpd.www/landing-v2/wp-content/themes/onecom-landing-page-v2/functions.php on line 1442 Warning: Undefined variable $blocks in /customers/c/9/8/wpin4.1prod.one/httpd.www/landing-v2/wp-content/themes/onecom-landing-page-v2/functions.php on line 1441 Warning: Trying to access array offset on value of type null in /customers/c/9/8/wpin4.1prod.one/httpd.www/landing-v2/wp-content/themes/onecom-landing-page-v2/functions.php on line 1441 Warning: Trying to access array offset on value of type null in /customers/c/9/8/wpin4.1prod.one/httpd.www/landing-v2/wp-content/themes/onecom-landing-page-v2/functions.php on line 1441 Deprecated: preg_match(): Passing null to parameter #2 ($subject) of type string is deprecated in /customers/c/9/8/wpin4.1prod.one/httpd.www/landing-v2/wp-content/themes/onecom-landing-page-v2/functions.php on line 1442 Warning: Undefined variable $blocks in /customers/c/9/8/wpin4.1prod.one/httpd.www/landing-v2/wp-content/themes/onecom-landing-page-v2/functions.php on line 1441 Warning: Trying to access array offset on value of type null in /customers/c/9/8/wpin4.1prod.one/httpd.www/landing-v2/wp-content/themes/onecom-landing-page-v2/functions.php on line 1441 Warning: Trying to access array offset on value of type null in /customers/c/9/8/wpin4.1prod.one/httpd.www/landing-v2/wp-content/themes/onecom-landing-page-v2/functions.php on line 1441 Deprecated: preg_match(): Passing null to parameter #2 ($subject) of type string is deprecated in /customers/c/9/8/wpin4.1prod.one/httpd.www/landing-v2/wp-content/themes/onecom-landing-page-v2/functions.php on line 1442 Warning: Undefined variable $blocks in /customers/c/9/8/wpin4.1prod.one/httpd.www/landing-v2/wp-content/themes/onecom-landing-page-v2/functions.php on line 1441 Warning: Trying to access array offset on value of type null in /customers/c/9/8/wpin4.1prod.one/httpd.www/landing-v2/wp-content/themes/onecom-landing-page-v2/functions.php on line 1441 Warning: Trying to access array offset on value of type null in /customers/c/9/8/wpin4.1prod.one/httpd.www/landing-v2/wp-content/themes/onecom-landing-page-v2/functions.php on line 1441 Deprecated: preg_match(): Passing null to parameter #2 ($subject) of type string is deprecated in /customers/c/9/8/wpin4.1prod.one/httpd.www/landing-v2/wp-content/themes/onecom-landing-page-v2/functions.php on line 1442 Warning: Undefined variable $blocks in /customers/c/9/8/wpin4.1prod.one/httpd.www/landing-v2/wp-content/themes/onecom-landing-page-v2/functions.php on line 1441 Warning: Trying to access array offset on value of type null in /customers/c/9/8/wpin4.1prod.one/httpd.www/landing-v2/wp-content/themes/onecom-landing-page-v2/functions.php on line 1441 Warning: Trying to access array offset on value of type null in /customers/c/9/8/wpin4.1prod.one/httpd.www/landing-v2/wp-content/themes/onecom-landing-page-v2/functions.php on line 1441 Deprecated: preg_match(): Passing null to parameter #2 ($subject) of type string is deprecated in /customers/c/9/8/wpin4.1prod.one/httpd.www/landing-v2/wp-content/themes/onecom-landing-page-v2/functions.php on line 1442 Warning: Undefined variable $blocks in /customers/c/9/8/wpin4.1prod.one/httpd.www/landing-v2/wp-content/themes/onecom-landing-page-v2/functions.php on line 1441 Warning: Trying to access array offset on value of type null in /customers/c/9/8/wpin4.1prod.one/httpd.www/landing-v2/wp-content/themes/onecom-landing-page-v2/functions.php on line 1441 Warning: Trying to access array offset on value of type null in /customers/c/9/8/wpin4.1prod.one/httpd.www/landing-v2/wp-content/themes/onecom-landing-page-v2/functions.php on line 1441 Deprecated: preg_match(): Passing null to parameter #2 ($subject) of type string is deprecated in /customers/c/9/8/wpin4.1prod.one/httpd.www/landing-v2/wp-content/themes/onecom-landing-page-v2/functions.php on line 1442
Wat is PHP: De betekenis en meer
Ontdek de betekenis van PHP en hoe nuttig de programmeertaal is!
PHP is een programmeertaal, ook wel Hypertext Preprocessor genoemd. Dankzij PHP en andere programmeertalen zoals HTML, kunnen we dingen zoals websites en zoekmachines op het internet bouwen. PHP is een open-source, wat betekent dat iedereen vrij is om het te gebruiken. De taal heeft zijn populariteit bereikt door voorop te lopen in open source webtechnologie.
Een website die met HTML gemaakt is heet een statische website. Op een statische website krijg je telkens dezelfde inhoud te zien. HTML (HyperText Markup language) is de meest fundamentele code waaruit de pagina's van het internet bestaan. Hoewel HTML tot op de dag van vandaag gebruikt wordt, zijn de technologieën inmiddels geëvolueerd. Daarom bestaan er ook andere talen die veel meer kunnen dan HTML.
Dynamische websites kunnen gemaakt worden met PHP. Een dynamische website verandert zijn inhoud en past zich aan aan zijn gebruikers. Dit gebeurt door verschillende vormen van interactie. Denk bijvoorbeeld aan een product kopen of een bericht schrijven.
Alle websites bestaan uit een bepaald deel HTML code. Dit is om de browser van de bezoeker basisinformatie te geven over hoe de broncode geïnterpreteerd moet worden. Afgezien daarvan moet de inhoud dynamisch zijn en door scripts gegenereerd worden.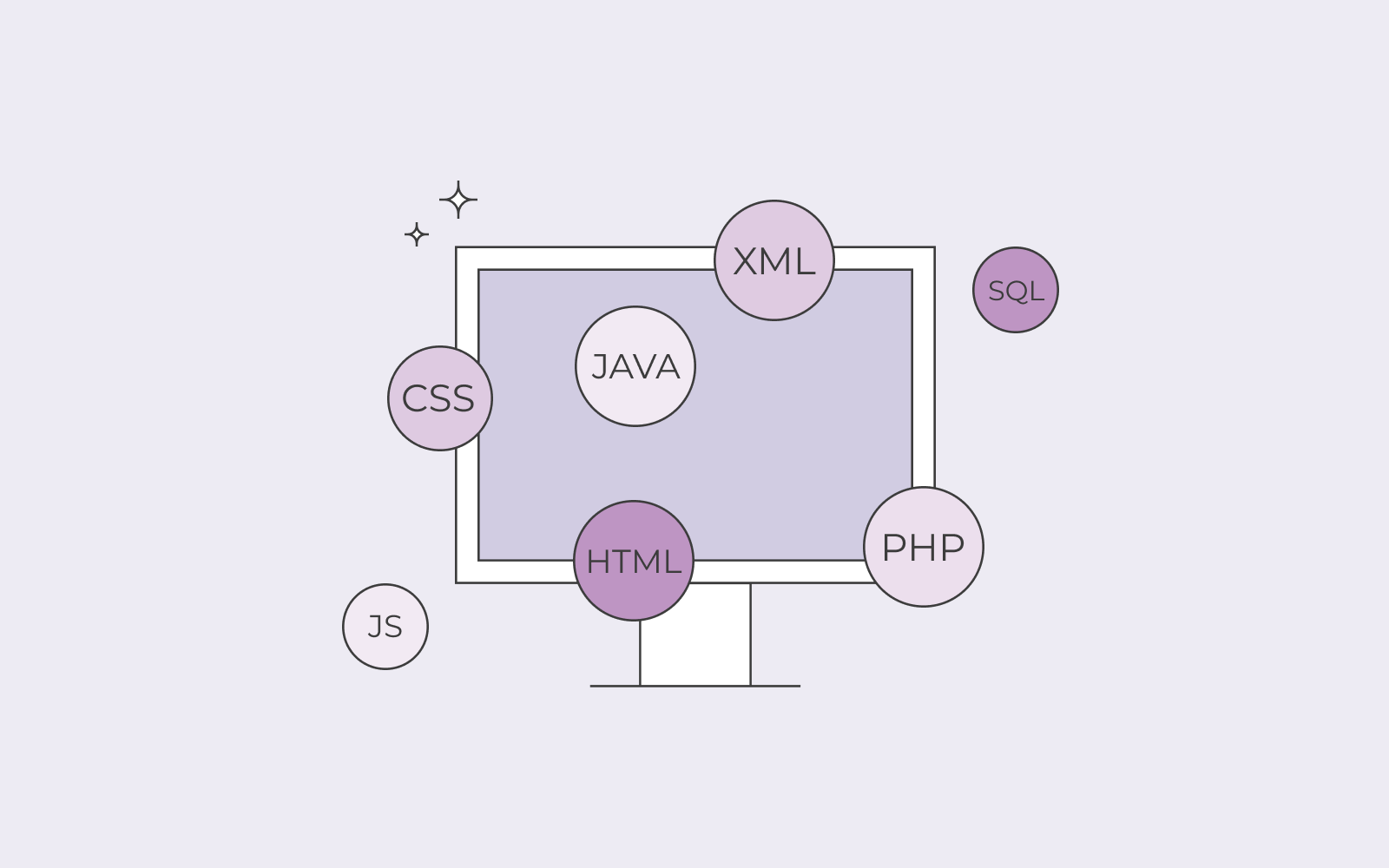 Waar wordt PHP voor gebruikt?
Als je ooit een WordPress installatie gedownload hebt, zul je zien dat er verschillende bestanden zijn die eindigen op .PHP. Dat komt omdat WordPress PHP bestanden gebruikt en de PHP taal begrijpt. PHP draait op een server. Stel je bezoekt een website, dan is PHP ondertussen op de achtergrond aan het werk. Om met een computer te kunnen communiceren, moet je een taal gebruiken die de computer begrijpt. Die tekst, de software, heet 'broncode'. 
Een van de populairste programmeertalen is, in feite, PHP. Als je MariaDB met PHP combineert, kun je websites van allerlei soorten en maten bouwen. PHP scripts lijken misschien enorm ingewikkeld. Toch hebben deze een belangrijke functie. PHP zorgt ervoor dat de broncode wordt omgezet in de webpagina's die je ziet en die gevuld zijn met tekst, plaatjes, en andere inhoud die wij mensen, die geen codes kunnen lezen, kunnen zien en gebruiken.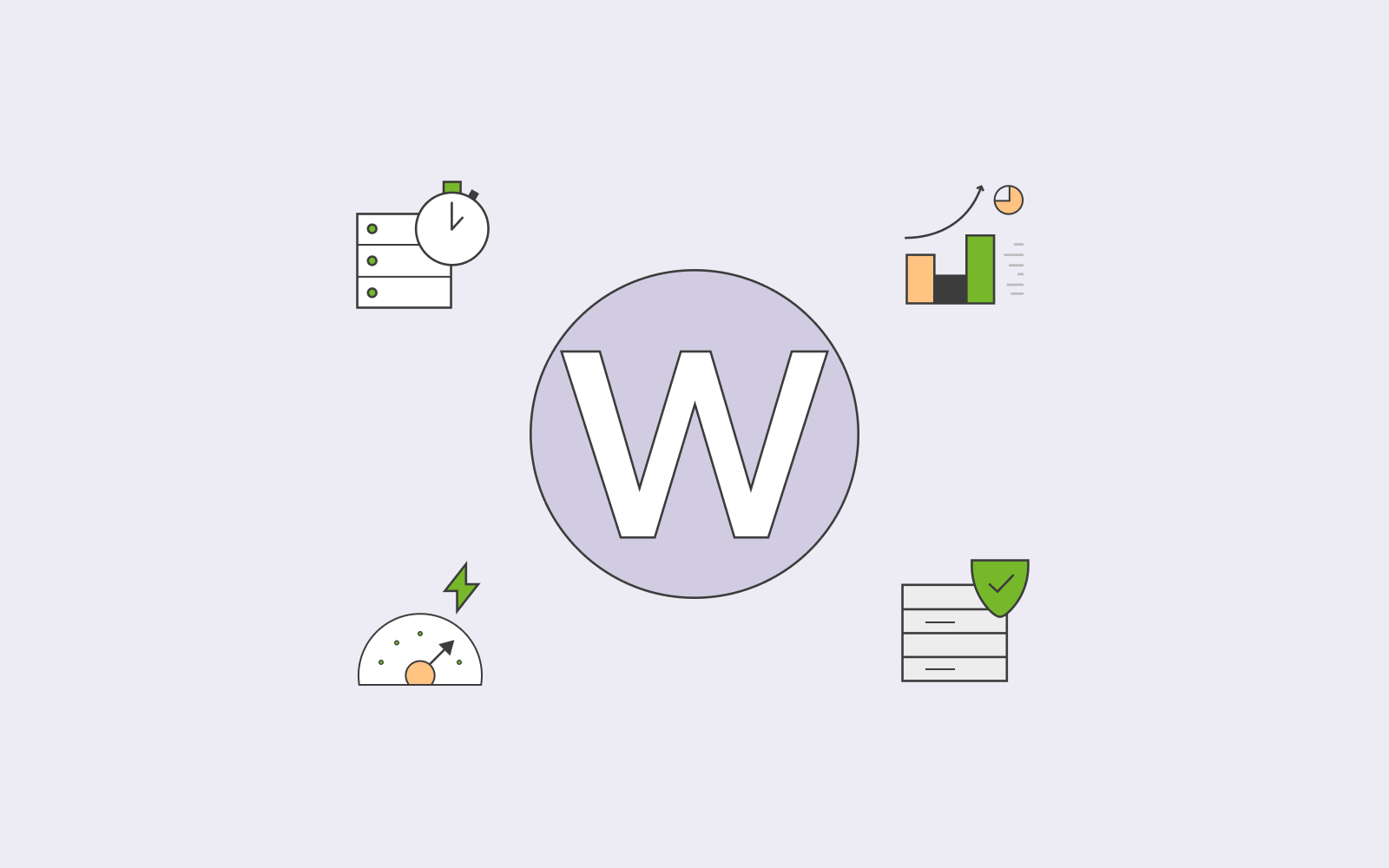 PHP voorbeelden
Laten we het nog even over WordPress hebben. Als je probeert in te loggen op je WordPress dashboard, wordt het inlog verzoek naar een server gestuurd. PHP communiceert met de database en stelt die in staat om je op je dashboard te laten inloggen. 
Een ander voorbeeld is dat PHP ook de inhoud downloadt van een website of pagina die je wilt bezoeken. Normaliter wordt alle inhoud in een database opgeslagen, maar met behulp van PHP wordt er gecommuniceerd met de database om aan te geven dat de inhoud opgehaald moet worden uit de database.
PHP hosting bij one.com
Met PHP hosting bij one.com zal je een gebruiksvriendelijke maar toch geavanceerde website verkrijgen. Onze MariaDB databank en PHP vormen de ideale combinatie om websites te ontwikkelen die gevarieerd zijn, rijk aan inhoud, maar vooral interactieve gebruikerservaringen mogelijk maken. Bovendien zal het gebruik van deze hulpmiddelen klanten aantrekken omdat je hun belangstelling wekt, vooral als je een e-commerce website hebt. Zowel PHP als MariaDB zijn inbegrepen in alle webruimte abonnementen bij one.com.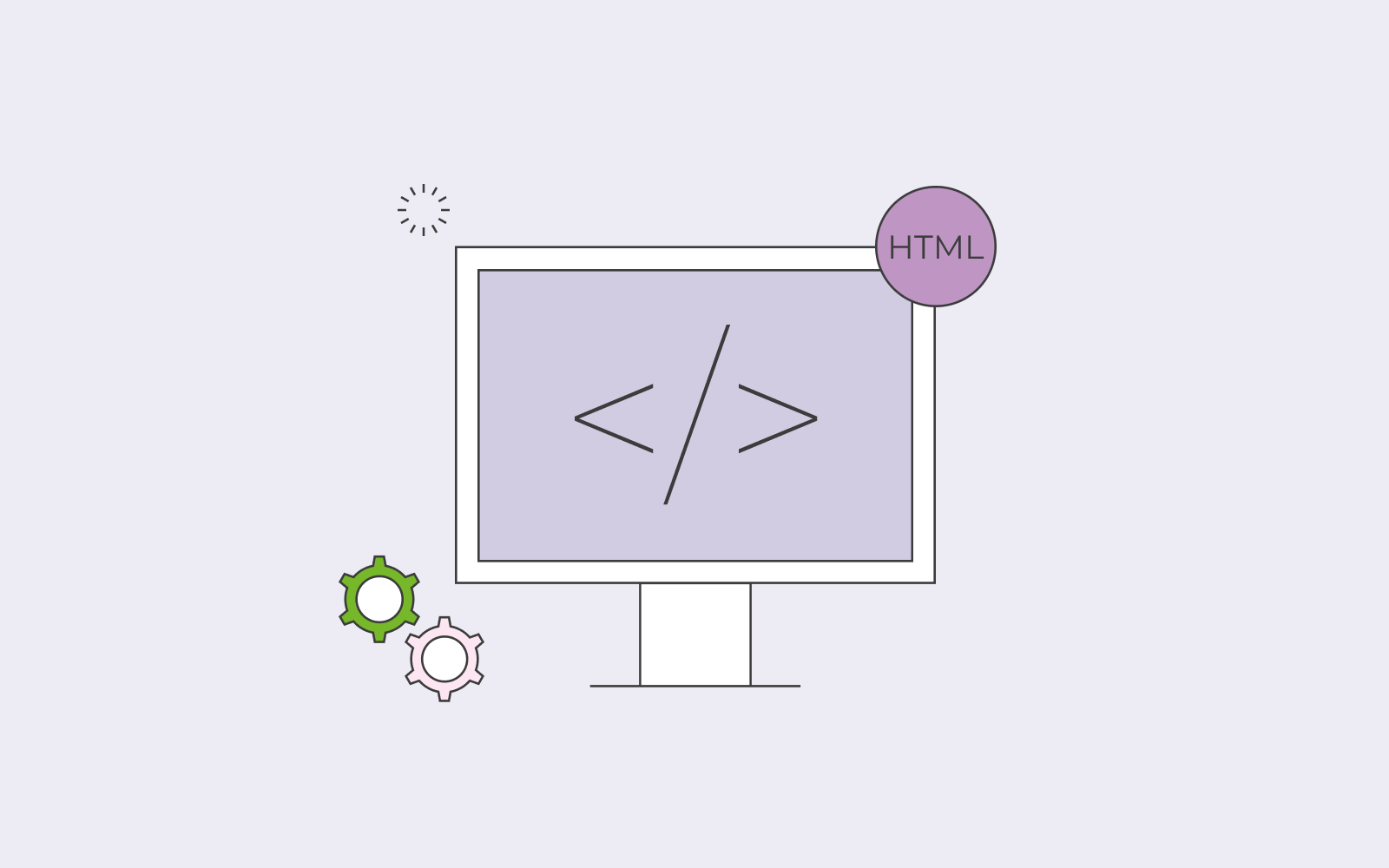 Het belang van PHP
PHP en MariaDB zijn beiden geschikt om een webwinkel te maken en onderhouden. Dankzij PHP registreert het dat iemand een artikel in een winkelwagentje heeft gelegd. Bovendien genereert PHP HTML code, wat tekst, en misschien wat afbeeldingen waarmee je een winkelwagentje op de afrekenpagina kunt zien. Tenslotte kunnen we, dankzij de PHP taal, een ontvangstbewijs naar een klant sturen nadat hij zijn aankoop gedaan heeft.
Om PHP te kunnen gebruiken, heb je een database nodig om al je gegevens in op te slaan. Daarom bieden we bij one.com MariaDB aan: deze werken perfect samen om jouw ideale website te bouwen. Bovendien is het de databank die informatie over alle gekochte producten/diensten opslaat. Zo stelt de database PHP in staat de nodige informatie te verzamelen en bonnen naar klanten te sturen.