Warning: Undefined variable $blocks in /customers/c/9/8/wpin4.1prod.one/httpd.www/landing-v2/wp-content/themes/onecom-landing-page-v2/functions.php on line 1431 Warning: Trying to access array offset on value of type null in /customers/c/9/8/wpin4.1prod.one/httpd.www/landing-v2/wp-content/themes/onecom-landing-page-v2/functions.php on line 1431 Warning: Trying to access array offset on value of type null in /customers/c/9/8/wpin4.1prod.one/httpd.www/landing-v2/wp-content/themes/onecom-landing-page-v2/functions.php on line 1431 Warning: Undefined variable $blocks in /customers/c/9/8/wpin4.1prod.one/httpd.www/landing-v2/wp-content/themes/onecom-landing-page-v2/functions.php on line 1441 Warning: Trying to access array offset on value of type null in /customers/c/9/8/wpin4.1prod.one/httpd.www/landing-v2/wp-content/themes/onecom-landing-page-v2/functions.php on line 1441 Warning: Trying to access array offset on value of type null in /customers/c/9/8/wpin4.1prod.one/httpd.www/landing-v2/wp-content/themes/onecom-landing-page-v2/functions.php on line 1441 Warning: Undefined variable $blocks in /customers/c/9/8/wpin4.1prod.one/httpd.www/landing-v2/wp-content/themes/onecom-landing-page-v2/functions.php on line 1441 Warning: Trying to access array offset on value of type null in /customers/c/9/8/wpin4.1prod.one/httpd.www/landing-v2/wp-content/themes/onecom-landing-page-v2/functions.php on line 1441 Warning: Trying to access array offset on value of type null in /customers/c/9/8/wpin4.1prod.one/httpd.www/landing-v2/wp-content/themes/onecom-landing-page-v2/functions.php on line 1441 Warning: Undefined variable $blocks in /customers/c/9/8/wpin4.1prod.one/httpd.www/landing-v2/wp-content/themes/onecom-landing-page-v2/functions.php on line 1441 Warning: Trying to access array offset on value of type null in /customers/c/9/8/wpin4.1prod.one/httpd.www/landing-v2/wp-content/themes/onecom-landing-page-v2/functions.php on line 1441 Warning: Trying to access array offset on value of type null in /customers/c/9/8/wpin4.1prod.one/httpd.www/landing-v2/wp-content/themes/onecom-landing-page-v2/functions.php on line 1441 Warning: Undefined variable $blocks in /customers/c/9/8/wpin4.1prod.one/httpd.www/landing-v2/wp-content/themes/onecom-landing-page-v2/functions.php on line 1441 Warning: Trying to access array offset on value of type null in /customers/c/9/8/wpin4.1prod.one/httpd.www/landing-v2/wp-content/themes/onecom-landing-page-v2/functions.php on line 1441 Warning: Trying to access array offset on value of type null in /customers/c/9/8/wpin4.1prod.one/httpd.www/landing-v2/wp-content/themes/onecom-landing-page-v2/functions.php on line 1441 Warning: Undefined variable $blocks in /customers/c/9/8/wpin4.1prod.one/httpd.www/landing-v2/wp-content/themes/onecom-landing-page-v2/functions.php on line 1441 Warning: Trying to access array offset on value of type null in /customers/c/9/8/wpin4.1prod.one/httpd.www/landing-v2/wp-content/themes/onecom-landing-page-v2/functions.php on line 1441 Warning: Trying to access array offset on value of type null in /customers/c/9/8/wpin4.1prod.one/httpd.www/landing-v2/wp-content/themes/onecom-landing-page-v2/functions.php on line 1441 Warning: Undefined variable $blocks in /customers/c/9/8/wpin4.1prod.one/httpd.www/landing-v2/wp-content/themes/onecom-landing-page-v2/functions.php on line 1441 Warning: Trying to access array offset on value of type null in /customers/c/9/8/wpin4.1prod.one/httpd.www/landing-v2/wp-content/themes/onecom-landing-page-v2/functions.php on line 1441 Warning: Trying to access array offset on value of type null in /customers/c/9/8/wpin4.1prod.one/httpd.www/landing-v2/wp-content/themes/onecom-landing-page-v2/functions.php on line 1441 Warning: Undefined variable $blocks in /customers/c/9/8/wpin4.1prod.one/httpd.www/landing-v2/wp-content/themes/onecom-landing-page-v2/functions.php on line 1441 Warning: Trying to access array offset on value of type null in /customers/c/9/8/wpin4.1prod.one/httpd.www/landing-v2/wp-content/themes/onecom-landing-page-v2/functions.php on line 1441 Warning: Trying to access array offset on value of type null in /customers/c/9/8/wpin4.1prod.one/httpd.www/landing-v2/wp-content/themes/onecom-landing-page-v2/functions.php on line 1441 Warning: Undefined variable $blocks in /customers/c/9/8/wpin4.1prod.one/httpd.www/landing-v2/wp-content/themes/onecom-landing-page-v2/functions.php on line 1441 Warning: Trying to access array offset on value of type null in /customers/c/9/8/wpin4.1prod.one/httpd.www/landing-v2/wp-content/themes/onecom-landing-page-v2/functions.php on line 1441 Warning: Trying to access array offset on value of type null in /customers/c/9/8/wpin4.1prod.one/httpd.www/landing-v2/wp-content/themes/onecom-landing-page-v2/functions.php on line 1441 Warning: Undefined variable $blocks in /customers/c/9/8/wpin4.1prod.one/httpd.www/landing-v2/wp-content/themes/onecom-landing-page-v2/functions.php on line 1441 Warning: Trying to access array offset on value of type null in /customers/c/9/8/wpin4.1prod.one/httpd.www/landing-v2/wp-content/themes/onecom-landing-page-v2/functions.php on line 1441 Warning: Trying to access array offset on value of type null in /customers/c/9/8/wpin4.1prod.one/httpd.www/landing-v2/wp-content/themes/onecom-landing-page-v2/functions.php on line 1441 Warning: Undefined variable $blocks in /customers/c/9/8/wpin4.1prod.one/httpd.www/landing-v2/wp-content/themes/onecom-landing-page-v2/functions.php on line 1441 Warning: Trying to access array offset on value of type null in /customers/c/9/8/wpin4.1prod.one/httpd.www/landing-v2/wp-content/themes/onecom-landing-page-v2/functions.php on line 1441 Warning: Trying to access array offset on value of type null in /customers/c/9/8/wpin4.1prod.one/httpd.www/landing-v2/wp-content/themes/onecom-landing-page-v2/functions.php on line 1441 Warning: Undefined variable $blocks in /customers/c/9/8/wpin4.1prod.one/httpd.www/landing-v2/wp-content/themes/onecom-landing-page-v2/functions.php on line 1441 Warning: Trying to access array offset on value of type null in /customers/c/9/8/wpin4.1prod.one/httpd.www/landing-v2/wp-content/themes/onecom-landing-page-v2/functions.php on line 1441 Warning: Trying to access array offset on value of type null in /customers/c/9/8/wpin4.1prod.one/httpd.www/landing-v2/wp-content/themes/onecom-landing-page-v2/functions.php on line 1441 Warning: Undefined variable $blocks in /customers/c/9/8/wpin4.1prod.one/httpd.www/landing-v2/wp-content/themes/onecom-landing-page-v2/functions.php on line 1441 Warning: Trying to access array offset on value of type null in /customers/c/9/8/wpin4.1prod.one/httpd.www/landing-v2/wp-content/themes/onecom-landing-page-v2/functions.php on line 1441 Warning: Trying to access array offset on value of type null in /customers/c/9/8/wpin4.1prod.one/httpd.www/landing-v2/wp-content/themes/onecom-landing-page-v2/functions.php on line 1441 Warning: Undefined variable $blocks in /customers/c/9/8/wpin4.1prod.one/httpd.www/landing-v2/wp-content/themes/onecom-landing-page-v2/functions.php on line 1441 Warning: Trying to access array offset on value of type null in /customers/c/9/8/wpin4.1prod.one/httpd.www/landing-v2/wp-content/themes/onecom-landing-page-v2/functions.php on line 1441 Warning: Trying to access array offset on value of type null in /customers/c/9/8/wpin4.1prod.one/httpd.www/landing-v2/wp-content/themes/onecom-landing-page-v2/functions.php on line 1441 Warning: Undefined variable $blocks in /customers/c/9/8/wpin4.1prod.one/httpd.www/landing-v2/wp-content/themes/onecom-landing-page-v2/functions.php on line 1441 Warning: Trying to access array offset on value of type null in /customers/c/9/8/wpin4.1prod.one/httpd.www/landing-v2/wp-content/themes/onecom-landing-page-v2/functions.php on line 1441 Warning: Trying to access array offset on value of type null in /customers/c/9/8/wpin4.1prod.one/httpd.www/landing-v2/wp-content/themes/onecom-landing-page-v2/functions.php on line 1441 Warning: Undefined variable $blocks in /customers/c/9/8/wpin4.1prod.one/httpd.www/landing-v2/wp-content/themes/onecom-landing-page-v2/functions.php on line 1441 Warning: Trying to access array offset on value of type null in /customers/c/9/8/wpin4.1prod.one/httpd.www/landing-v2/wp-content/themes/onecom-landing-page-v2/functions.php on line 1441 Warning: Trying to access array offset on value of type null in /customers/c/9/8/wpin4.1prod.one/httpd.www/landing-v2/wp-content/themes/onecom-landing-page-v2/functions.php on line 1441 Warning: Undefined variable $blocks in /customers/c/9/8/wpin4.1prod.one/httpd.www/landing-v2/wp-content/themes/onecom-landing-page-v2/functions.php on line 1441 Warning: Trying to access array offset on value of type null in /customers/c/9/8/wpin4.1prod.one/httpd.www/landing-v2/wp-content/themes/onecom-landing-page-v2/functions.php on line 1441 Warning: Trying to access array offset on value of type null in /customers/c/9/8/wpin4.1prod.one/httpd.www/landing-v2/wp-content/themes/onecom-landing-page-v2/functions.php on line 1441 Warning: Undefined variable $blocks in /customers/c/9/8/wpin4.1prod.one/httpd.www/landing-v2/wp-content/themes/onecom-landing-page-v2/functions.php on line 1441 Warning: Trying to access array offset on value of type null in /customers/c/9/8/wpin4.1prod.one/httpd.www/landing-v2/wp-content/themes/onecom-landing-page-v2/functions.php on line 1441 Warning: Trying to access array offset on value of type null in /customers/c/9/8/wpin4.1prod.one/httpd.www/landing-v2/wp-content/themes/onecom-landing-page-v2/functions.php on line 1441 Warning: Undefined variable $blocks in /customers/c/9/8/wpin4.1prod.one/httpd.www/landing-v2/wp-content/themes/onecom-landing-page-v2/functions.php on line 1441 Warning: Trying to access array offset on value of type null in /customers/c/9/8/wpin4.1prod.one/httpd.www/landing-v2/wp-content/themes/onecom-landing-page-v2/functions.php on line 1441 Warning: Trying to access array offset on value of type null in /customers/c/9/8/wpin4.1prod.one/httpd.www/landing-v2/wp-content/themes/onecom-landing-page-v2/functions.php on line 1441 Warning: Undefined variable $blocks in /customers/c/9/8/wpin4.1prod.one/httpd.www/landing-v2/wp-content/themes/onecom-landing-page-v2/functions.php on line 1441 Warning: Trying to access array offset on value of type null in /customers/c/9/8/wpin4.1prod.one/httpd.www/landing-v2/wp-content/themes/onecom-landing-page-v2/functions.php on line 1441 Warning: Trying to access array offset on value of type null in /customers/c/9/8/wpin4.1prod.one/httpd.www/landing-v2/wp-content/themes/onecom-landing-page-v2/functions.php on line 1441 Warning: Undefined variable $blocks in /customers/c/9/8/wpin4.1prod.one/httpd.www/landing-v2/wp-content/themes/onecom-landing-page-v2/functions.php on line 1441 Warning: Trying to access array offset on value of type null in /customers/c/9/8/wpin4.1prod.one/httpd.www/landing-v2/wp-content/themes/onecom-landing-page-v2/functions.php on line 1441 Warning: Trying to access array offset on value of type null in /customers/c/9/8/wpin4.1prod.one/httpd.www/landing-v2/wp-content/themes/onecom-landing-page-v2/functions.php on line 1441 Warning: Undefined variable $blocks in /customers/c/9/8/wpin4.1prod.one/httpd.www/landing-v2/wp-content/themes/onecom-landing-page-v2/functions.php on line 1441 Warning: Trying to access array offset on value of type null in /customers/c/9/8/wpin4.1prod.one/httpd.www/landing-v2/wp-content/themes/onecom-landing-page-v2/functions.php on line 1441 Warning: Trying to access array offset on value of type null in /customers/c/9/8/wpin4.1prod.one/httpd.www/landing-v2/wp-content/themes/onecom-landing-page-v2/functions.php on line 1441 Warning: Undefined variable $blocks in /customers/c/9/8/wpin4.1prod.one/httpd.www/landing-v2/wp-content/themes/onecom-landing-page-v2/functions.php on line 1441 Warning: Trying to access array offset on value of type null in /customers/c/9/8/wpin4.1prod.one/httpd.www/landing-v2/wp-content/themes/onecom-landing-page-v2/functions.php on line 1441 Warning: Trying to access array offset on value of type null in /customers/c/9/8/wpin4.1prod.one/httpd.www/landing-v2/wp-content/themes/onecom-landing-page-v2/functions.php on line 1441
Dit is wat jij moet doen met een afpersmail
Herken neppe afpersmails direct
We zijn allemaal bekend met het ontvangen van spamberichten die ons aansporen om op aangeboden links te klikken. Soms geven we, terwijl dit absoluut niet de bedoeling is, onze persoonlijke gegevens prijs. Een typisch voorbeeld van deze e-mails zijn oplichters die beweren dat ze toegang hebben gekregen tot je e-mail account en zelfs je computer. Vroeger zouden we dit niet geloven, maar nu ze hun toegang bewijzen door je wachtwoord te tonen, zijn dit soort mails niet meer te onderscheiden van de realiteit.
In het ergste geval gaan deze mails zelfs over in dreigementen. Als je een chantage e-mail ontvangen hebt, dan raden we je op de eerste plaats aan om kalm te blijven. Ook al hebben de hackers grote praatjes, vaak is er niets aan de hand. Het voornaamste doel van de oplichter is om slachtoffers op te fokken waardoor ze sneller geneigd zijn geld te betalen om de dreiging van afpersing zo snel mogelijk te stoppen. Bedenk echter dat ze je in de meeste gevallen eigenlijk geen kwaad kunnen doen. Het is vooral dreiging.
Daarom raden we je aan de e-mail in geen enkel geval te beantwoorden of in welke vorm dan ook te betalen. Verwijder gewoon de chantage e-mail die je ontvangen hebt en ga verder met je dag.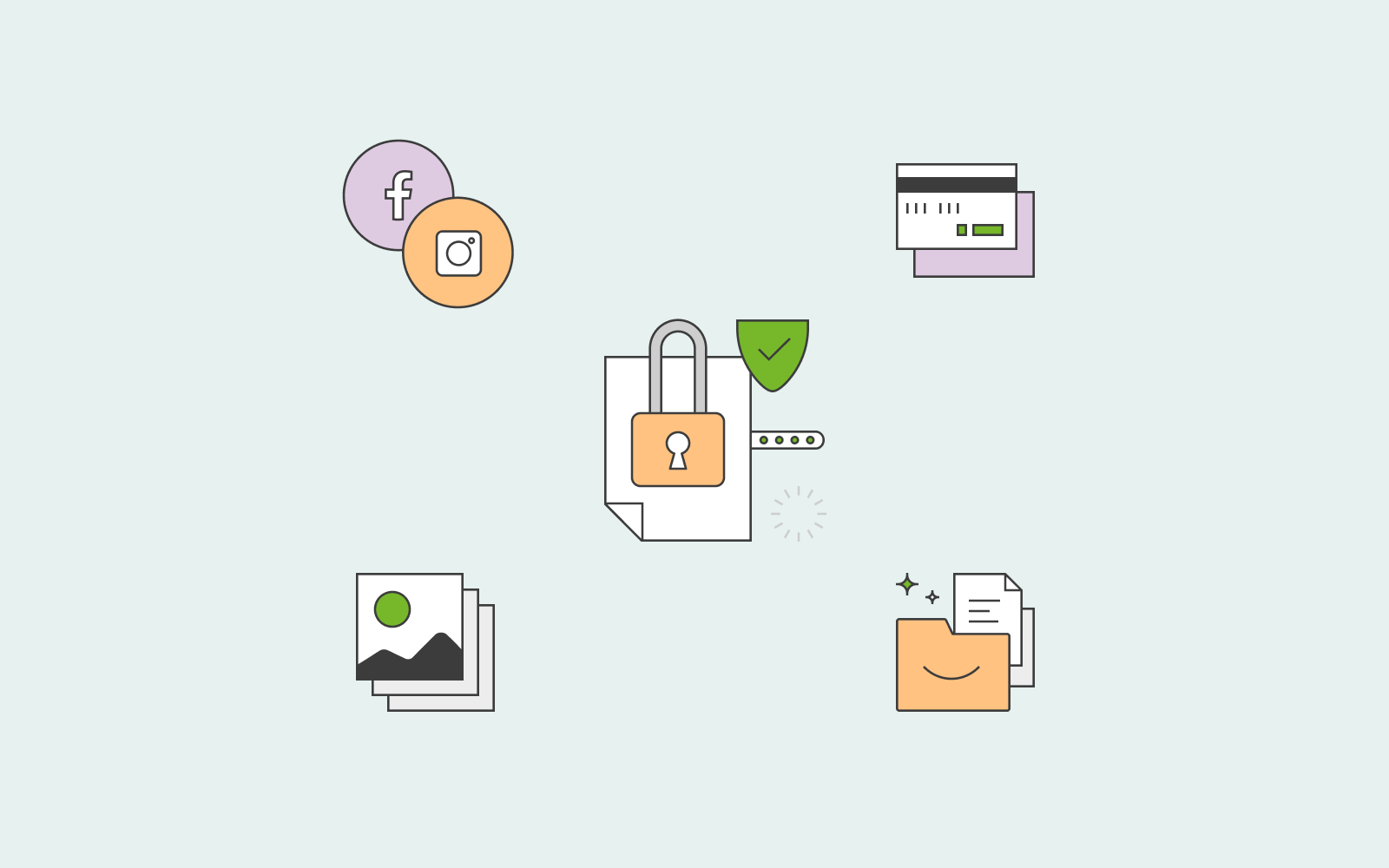 Wat is een afpersmail?
Eerst en vooral is er sprake van afpersmail wanneer een hacker of oplichter dreigt een om privé informatie te publiceren, als jij niet betaalt. De informatie kan waar zijn maar ook vals. Deze oplichters en hackers dreigen meestal de informatie naar de familie en vrienden van de ontvanger te sturen om jou belachelijk te maken.
Een voorbeeld van een soort strategie die deze oplichters gebruiken is chantage e-mail. Dreigmails ontvang je op je persoonlijke account. Daar gingen mensen in het verleden vaak de mist in. Ze geloven dat de beweringen van de oplichter juist zijn als ze hun eigen e-mail adres als afzender zien, en geloven dat de oplichter alle informatie heeft die hij beweert te hebben.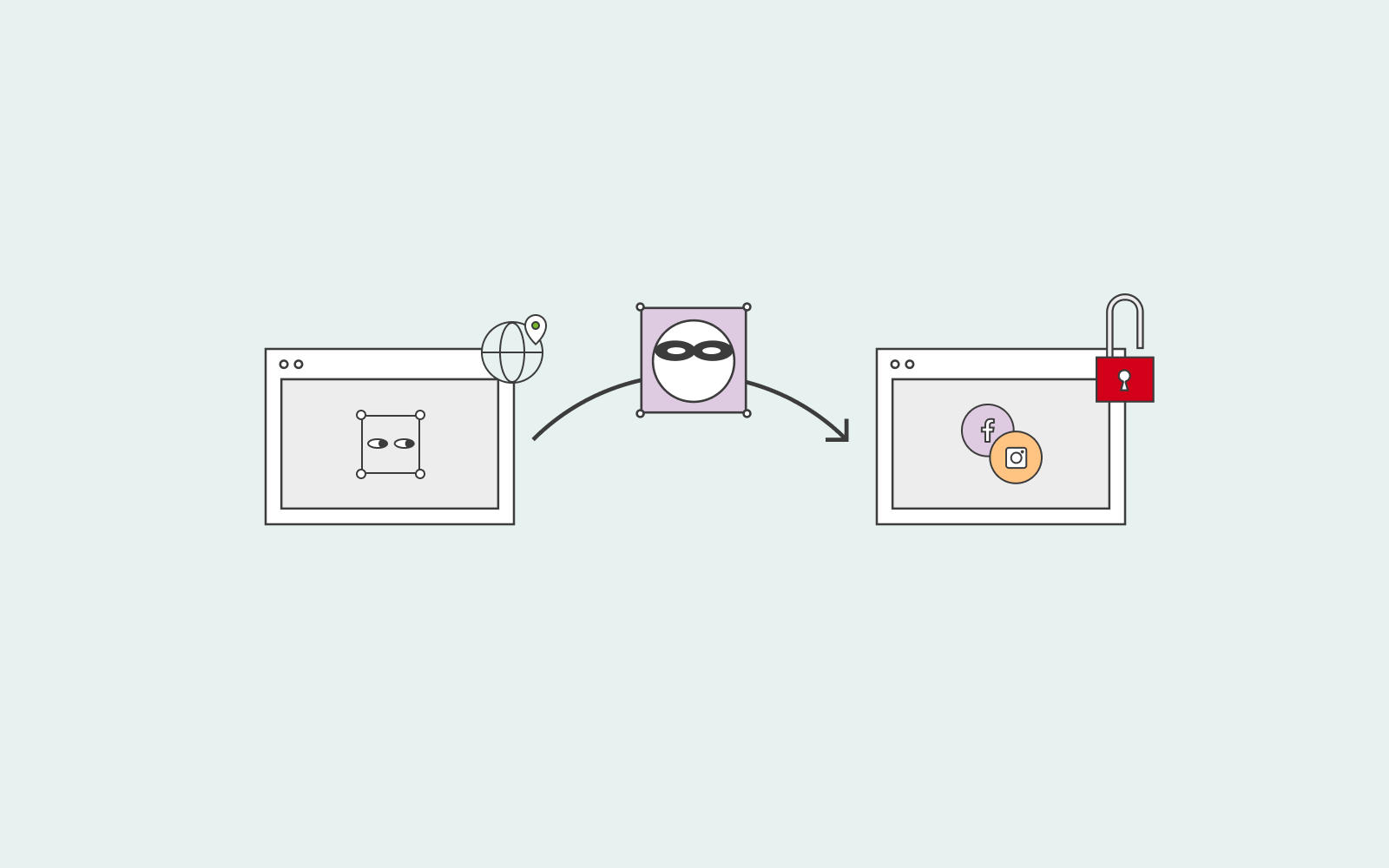 Zo herken je een afpermail
Heb jij dreigmails ontvangen hebt en ben je in de war door de inhoud van de e-mail? Bedenk ook dat bij one.com veiligheid van levensbelang is. Laat ons je gedachten ophelderen in dit artikel.
Wat te doen als er een wachtwoord in de mail zit
Als je een chantage e-mail ontvangt, zie je misschien dat je wachtwoord in de e-mail geschreven staat. Oplichters gebruiken deze list (je wachtwoord in de e-mail opschrijven) om je bang te maken en te laten geloven dat de inhoud van de e-mail authentiek is, om je er uiteindelijk toe te brengen het losgeld te betalen. Het wachtwoord dat de oplichters voor deze list gebruiken kan een wachtwoord zijn dat je op dit moment gebruikt, of het kan een ouder wachtwoord zijn dat je al een tijdje niet meer gebruikt hebt.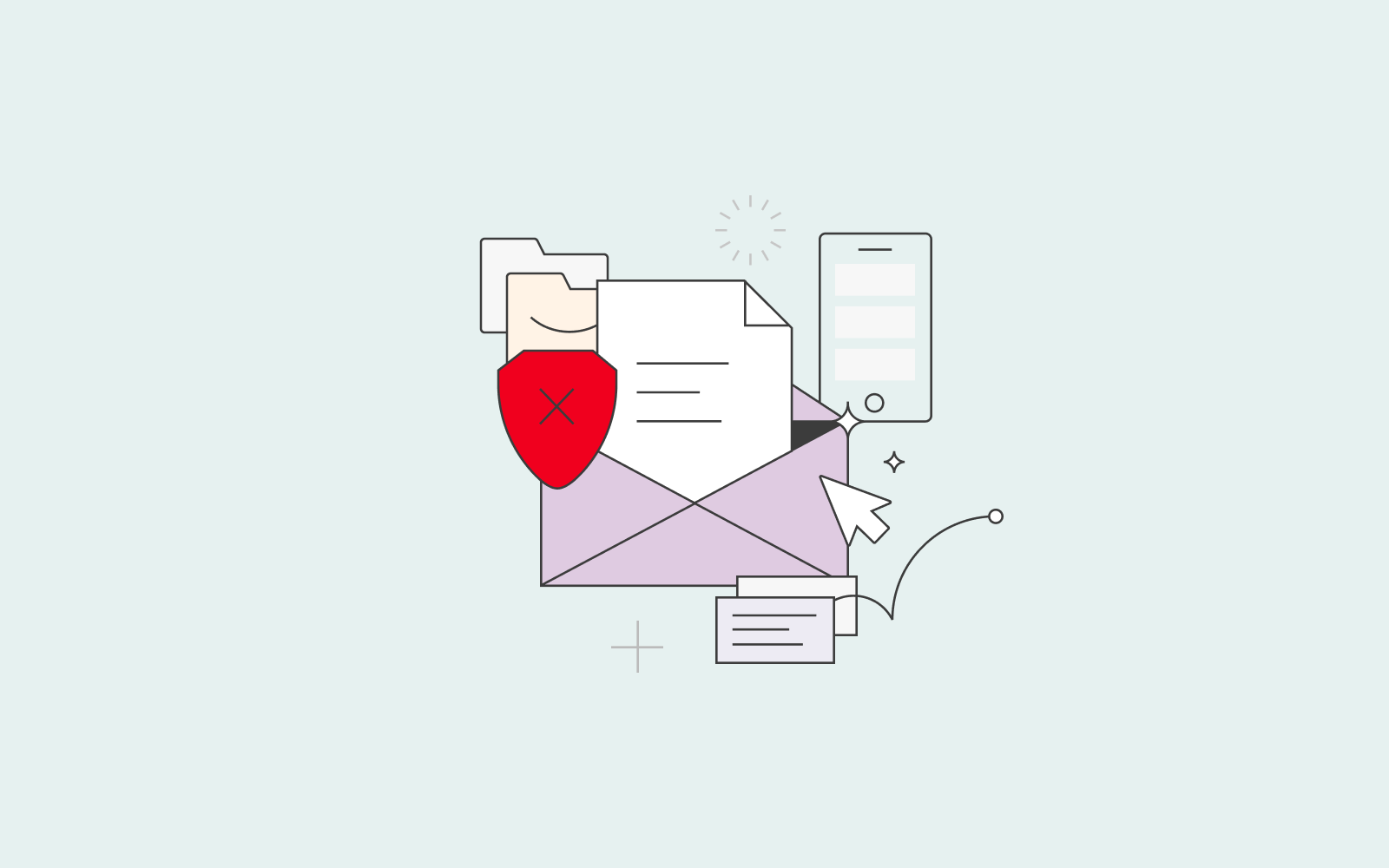 De oplichters komen aan je wachtwoord door criminele activiteiten, zoals het stelen van inloggegevens van klanten bij een grootschalige gegevens inbraak. Het kan bijvoorbeeld zijn dat ze Facebook, waar je lid van bent, gehackt hebben. Als onderdeel van deze hack actie worden er allerlei wachtwoorden verzameld.
Als je hetzelfde wachtwoord gebruikt hebt voor je Facebook account en je e-mail account, is het voor hackers al helemaal makkelijk. De combinatie van gebruikersnaam en wachtwoord die mensen gebruiken, wordt hoogstwaarschijnlijk via criminele netwerken verhandeld. Deze ongelukkige situatie overkomt iedereen die klant is van de website waar de gegevens inbraak heeft plaatsgevonden.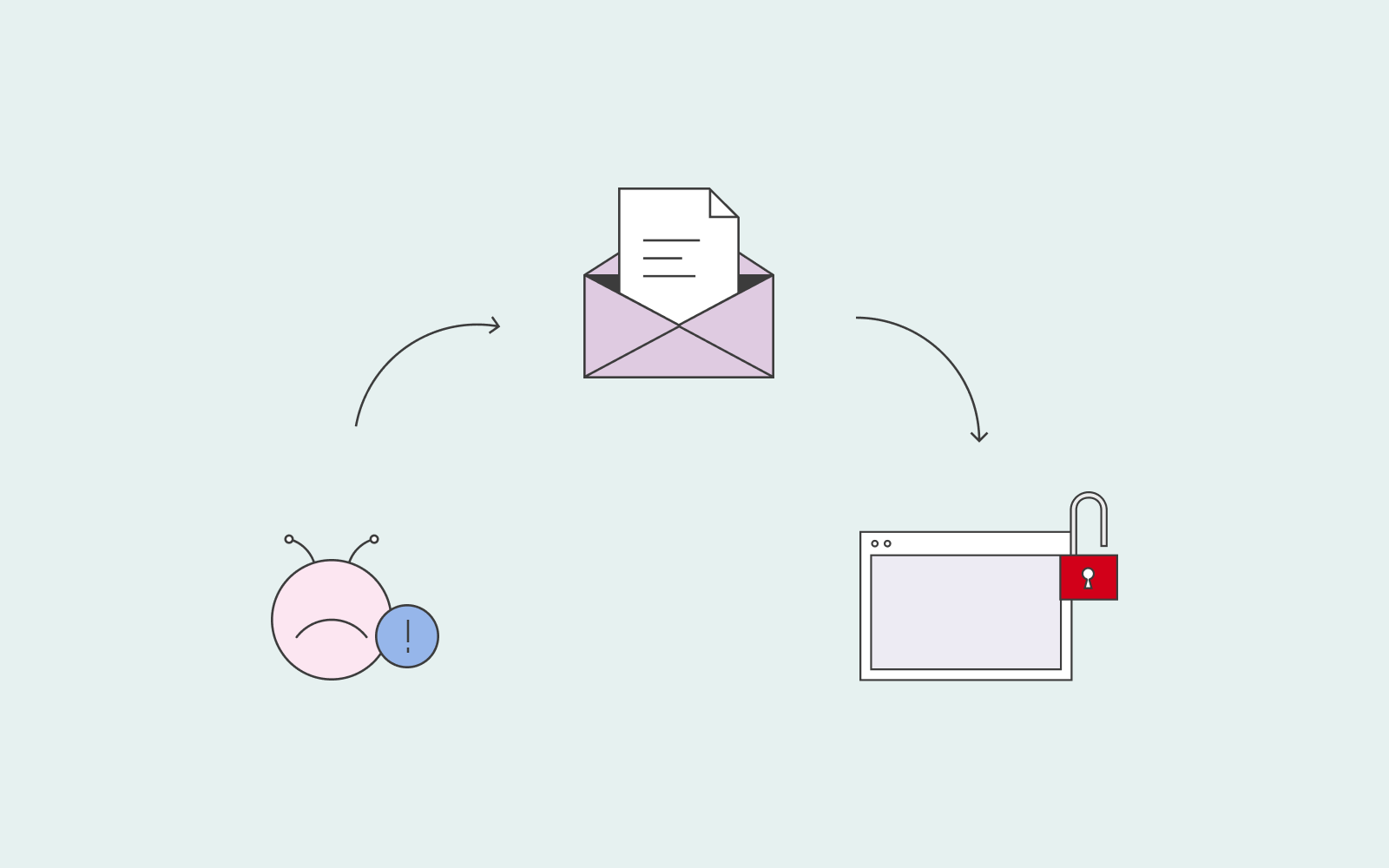 Het enige wat oplichters met deze list bereiken is geloofwaardigheid. Je hoeft dus niet bang te zijn dat je malware of virus op je computer hebt die in een kijkje heeft in jouw privéleven. Het kan je afschrikken, maar bedenk dat het vaak vooral bluf is. Je bent niet bespioneerd en niemand heeft je computer geschonden.
Je wachtwoorden zijn veilig bij ons op one.com. Onze hoogste prioriteit is veiligheid en ervoor zorgen dat je gegevens alleen voor jou bereikbaar zijn. Wat kun je zelf doen om je weerbaar te maken tegen hackers?
We geven als tip mee om verschillende paswoorden te gebruiken voor al je accounts. Gebruik ten alle tijde niet hetzelfde wachtwoord. Ja, we weten dat het gemakkelijker te onthouden is, maar je loopt ook meer risico om gehackt te worden. Als je klant of lid bent op een site die geschonden is en als je voor al je accounts hetzelfde wachtwoord gebruikt, zullen hackers de gelekte inloggegevens in hun voordeel gebruiken. 
Zorg ervoor dat je je wachtwoorden op al je accounts regelmatig verandert. Als je voor al je verschillende accounts verschillende wachtwoorden hebt, zul je hoogstwaarschijnlijk geen chantage e-mails ontvangen. 
Denk eraan om veilige wachtwoorden te hebben die niet vaak gebruikt worden. Gebruik geen privé informatie in je wachtwoorden. De veiligste wachtwoorden zijn zinnen. Bots vinden het moeilijk om lange wachtwoorden te raden. Wil je weten hoe dit precies werkt?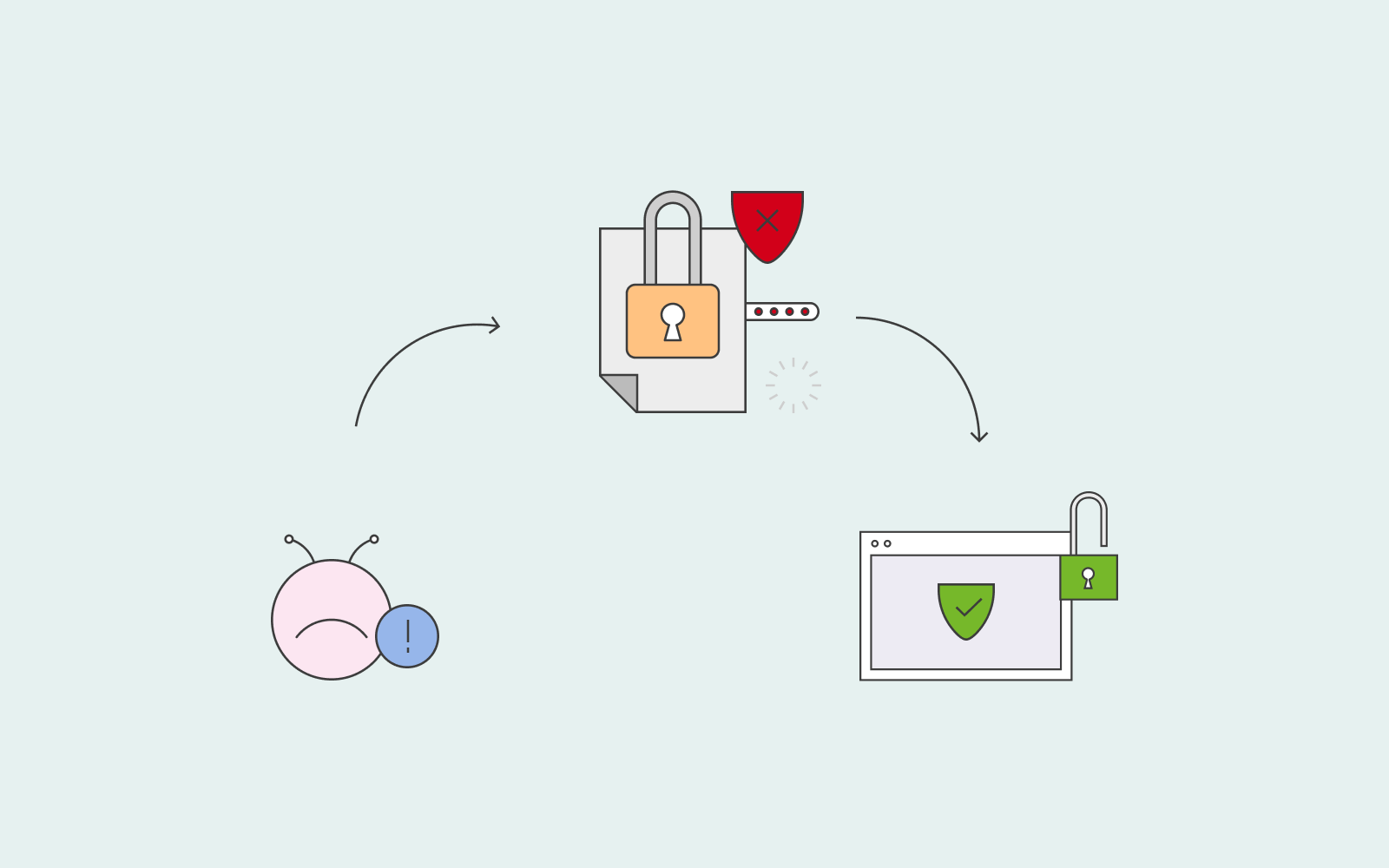 Heb je een afpers e-mail van jezelf ontvangen?
Behalve dat ze het wachtwoord van de ontvanger in de e-mail gebruiken, gebruiken oplichters ook het eigen e-mail adres van de ontvanger om het te laten lijken dat zij de afzender zijn. Ze doen dit om hun eigen sporen te weg te moffelen, maar ook om hun ontvangers bang te maken.
Hoe herken je dit? Als je de e-mail voor het eerst opent, zie je dat je eigen e-mail adres in het vak van de afzender staat. Dit is per definitie niet juist. Deze techniek heet 'spoofing' en laat het lijken alsof jouw eigen e-mail adres de chantage e-mail naar je stuurde, waardoor je gelooft dat de oplichter toegang heeft tot je e-mail account. Met de moderne e-mail technologie is dit helaas mogelijk. Als je nog steeds bang bent dat het niet klopt, neem dan contact met ons op. One.com staat klaar om je te helpen controleren en je op je gemak te stellen.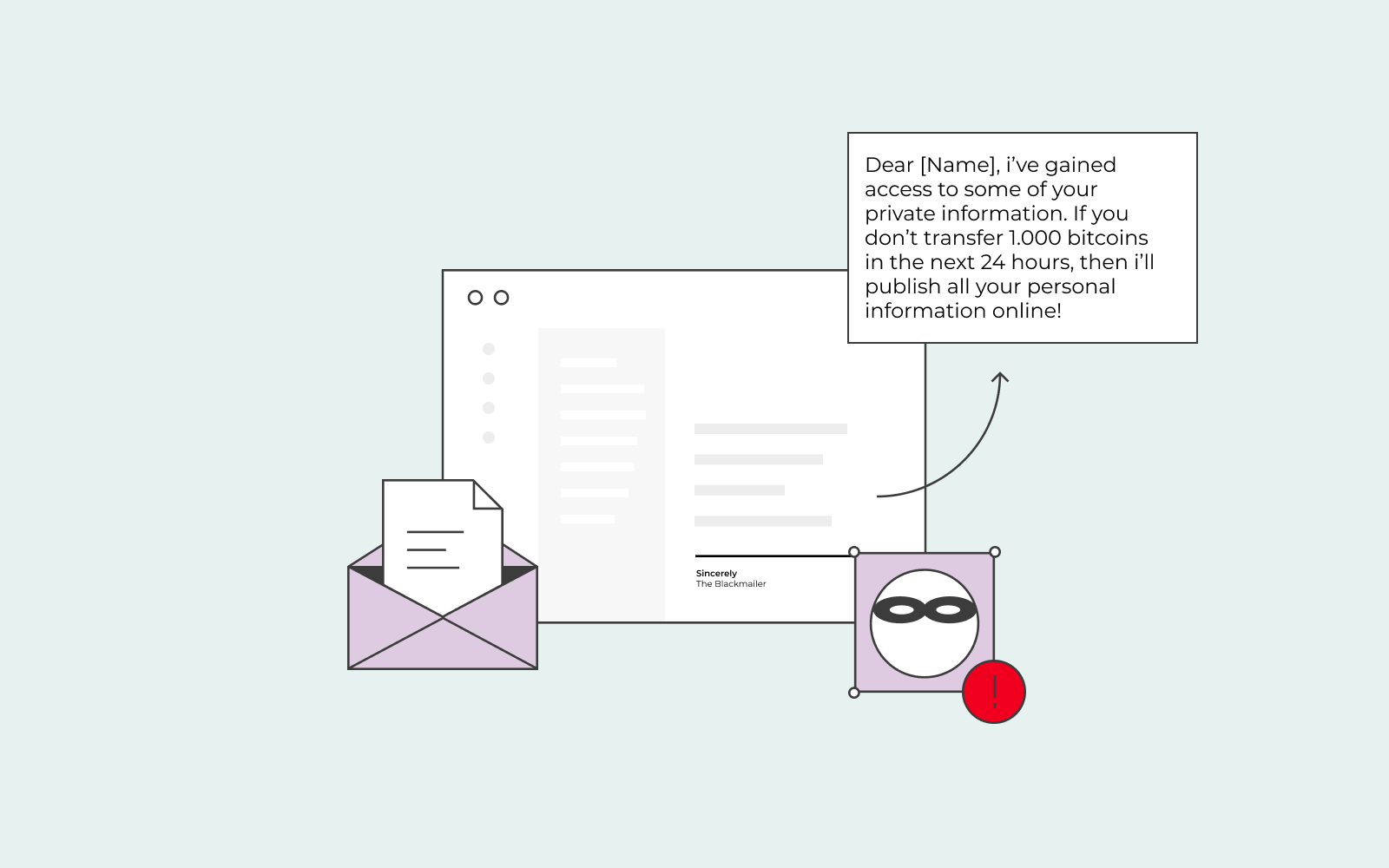 Een goed hulpmiddel tegen 'spoofing' is het instellen van een SPF record. Het SPF record laat andere servers weten welke servers gemachtigd zijn om je emails te versturen. Als een e-mail aankomt met jouw e-mail adres als afzender, maar de server staat niet op de lijst, dan wordt de e-mail als verdacht gemarkeerd en, in de meeste gevallen, volledig geweigerd. Bedenk echter dat dit proces afhankelijk is van de vraag of de ontvangende server de SPF controleert. Niet alle servers controleren de SPF, en als dat zo is, wordt de e-mail toch afgeleverd.
Tip: Als je een website hebt met een contactformulier waarmee bezoekers je berichten kunnen sturen, is het een goed idee om ervoor te zorgen dat het contactformulier beveiligd is en niet misbruikt kan worden.
Zo moet je omgaan met een afpersmail
Nogmaals, als je toch een afpers mail ontvangen hebt, maak je dan geen zorgen. Hier zijn enkele van de stappen die je moet nemen om ermee om te gaan.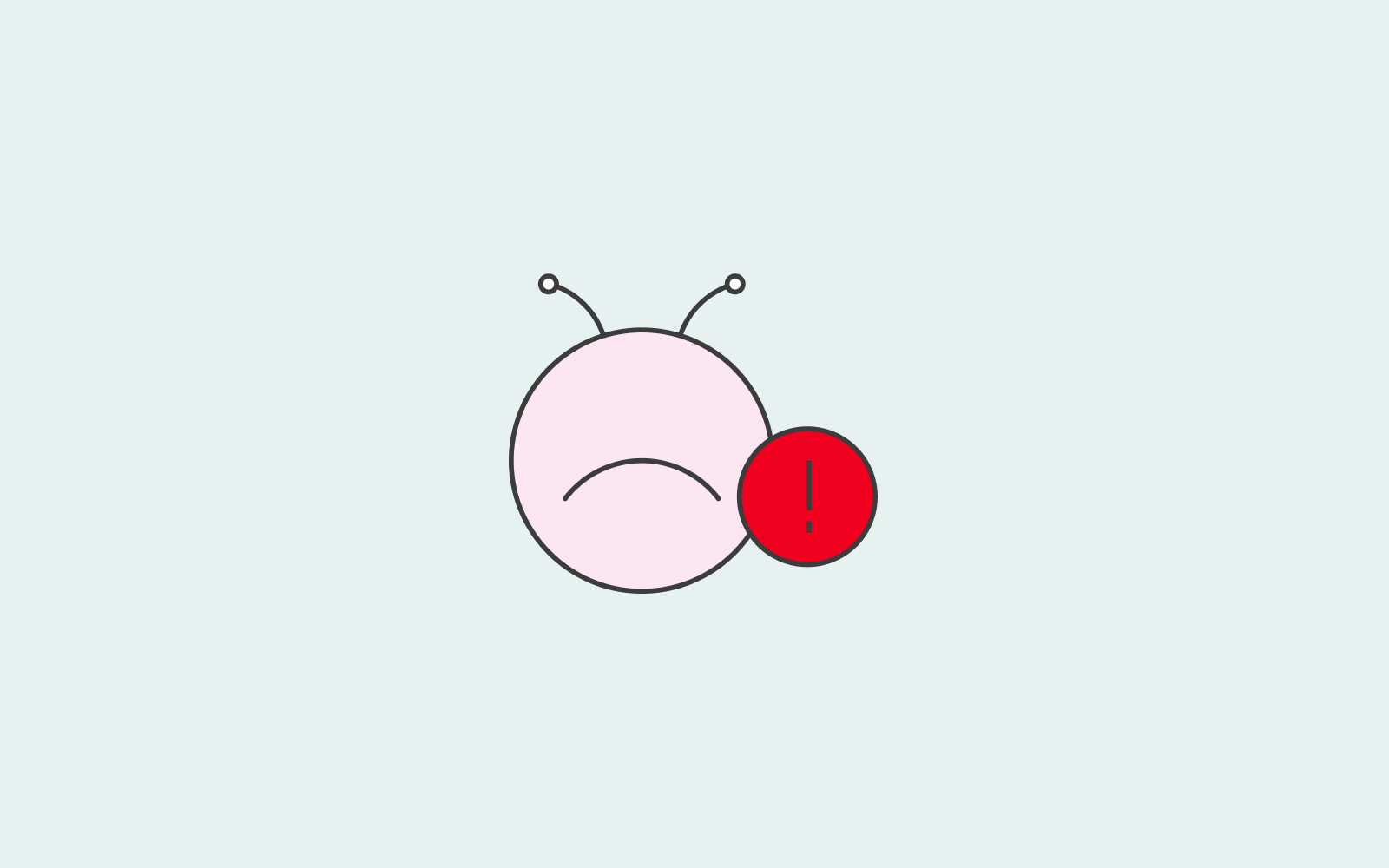 Verander het blootgestelde wachtwoord
Het eerste wat je moet doen is je wachtwoord veranderen als je voor een van je accounts nog steeds het in de e-mail genoemde wachtwoord gebruikt. Als je overal dezelfde combinatie van e-mail adres en wachtwoord gebruikt hebt, dan ben je als e-mail gebruiker een prooi voor hackers.
Verwijder het mailtje
Beantwoord de e-mail niet. Klik niet op de links die in de e-mail staan. En nog belangrijker, betaal ze niet. Als je niet antwoordt, klikt, of betaalt, hoef je je geen zorgen te maken. Er is dan geen risico. Informeer bij je plaatselijke autoriteiten als je niet zeker weet of je de chantage e-mails die je ontvangt moet melden.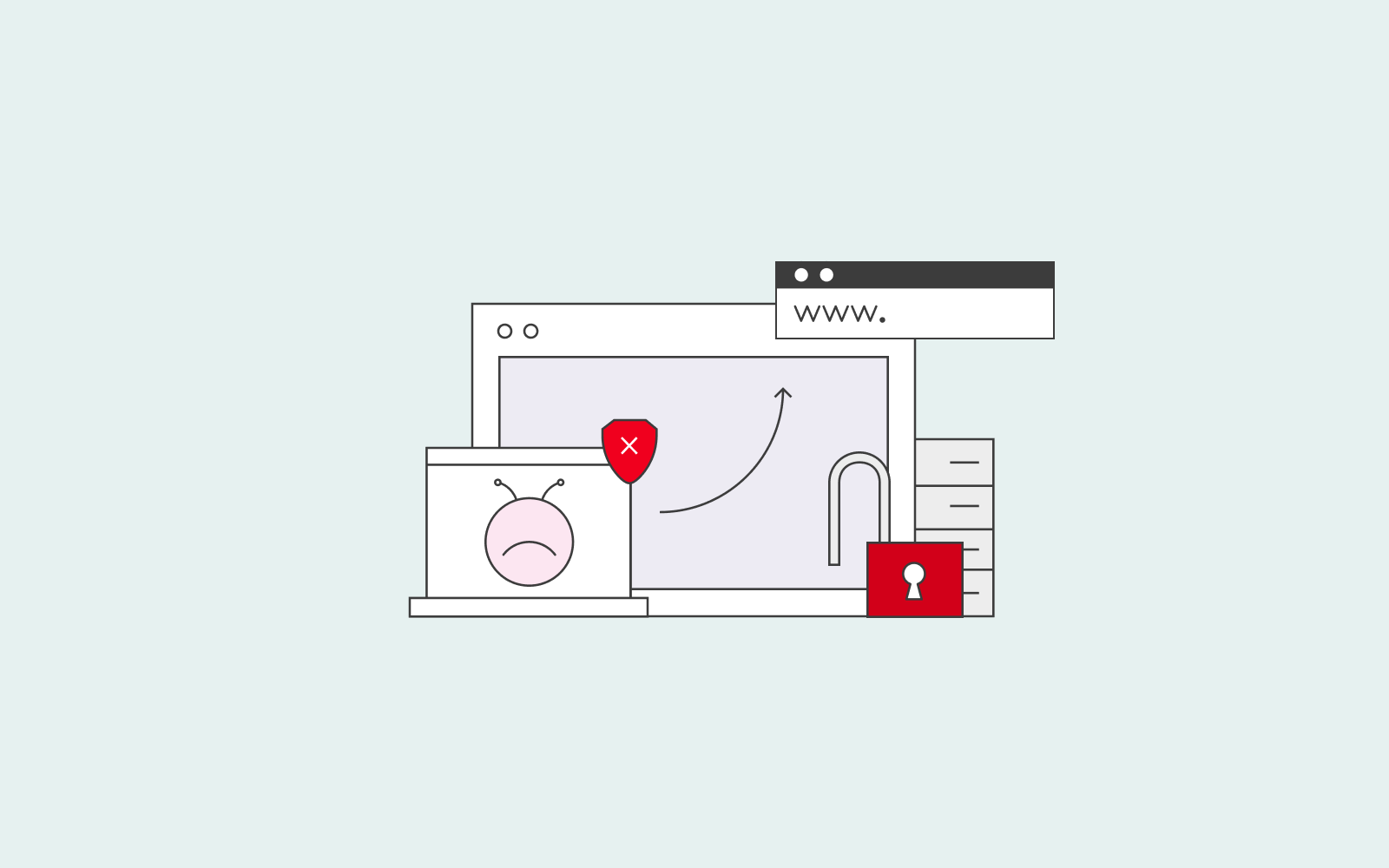 Controleer je antivirus en Windows updates
Als je je wachtwoord veranderd hebt (indien nodig) en de e-mail verwijderd hebt (na het rapporteren van de chantage e-mail), zorg dan dat je computer veilig is met antivirus software. Deze moet regelmatig worden bijgewerkt om de nieuwste beveiligingsupdates voor je systemen te hebben. Vergeet niet een SPF voor je domein in te stellen om te helpen voorkomen dat oplichters zich bij het versturen van een e-mail als jou proberen voor te doen.
Zorg dat je altijd een spamfilter aan hebt
Je doet jezelf een plezier als je je spamfilter inschakelt (dit kun je in je e-mail instellingen doen), want de meeste frauduleuze e-mails zullen automatisch als spam worden bestempeld. Je hebt dan geen gedoe meer met het lezen van de e-mail om vervolgens te ontdekken dat het spam is. Hij gaat meteen naar je spam-box.
Als je twijfels of zorgen hebt, aarzel dan niet om contact met ons op te nemen. We doen er alles aan om jou als klant zo te beschermen tegen hackers.