Warning: Undefined variable $blocks in /customers/c/9/8/wpin4.1prod.one/httpd.www/landing-v2/wp-content/themes/onecom-landing-page-v2/functions.php on line 1431 Warning: Trying to access array offset on value of type null in /customers/c/9/8/wpin4.1prod.one/httpd.www/landing-v2/wp-content/themes/onecom-landing-page-v2/functions.php on line 1431 Warning: Trying to access array offset on value of type null in /customers/c/9/8/wpin4.1prod.one/httpd.www/landing-v2/wp-content/themes/onecom-landing-page-v2/functions.php on line 1431 Deprecated: str_replace(): Passing null to parameter #3 ($subject) of type array|string is deprecated in /customers/c/9/8/wpin4.1prod.one/httpd.www/landing-v2/wp-content/themes/onecom-landing-page-v2/functions.php on line 1431 Warning: Undefined variable $blocks in /customers/c/9/8/wpin4.1prod.one/httpd.www/landing-v2/wp-content/themes/onecom-landing-page-v2/functions.php on line 1441 Warning: Trying to access array offset on value of type null in /customers/c/9/8/wpin4.1prod.one/httpd.www/landing-v2/wp-content/themes/onecom-landing-page-v2/functions.php on line 1441 Warning: Trying to access array offset on value of type null in /customers/c/9/8/wpin4.1prod.one/httpd.www/landing-v2/wp-content/themes/onecom-landing-page-v2/functions.php on line 1441 Deprecated: preg_match(): Passing null to parameter #2 ($subject) of type string is deprecated in /customers/c/9/8/wpin4.1prod.one/httpd.www/landing-v2/wp-content/themes/onecom-landing-page-v2/functions.php on line 1442 Warning: Undefined variable $blocks in /customers/c/9/8/wpin4.1prod.one/httpd.www/landing-v2/wp-content/themes/onecom-landing-page-v2/functions.php on line 1441 Warning: Trying to access array offset on value of type null in /customers/c/9/8/wpin4.1prod.one/httpd.www/landing-v2/wp-content/themes/onecom-landing-page-v2/functions.php on line 1441 Warning: Trying to access array offset on value of type null in /customers/c/9/8/wpin4.1prod.one/httpd.www/landing-v2/wp-content/themes/onecom-landing-page-v2/functions.php on line 1441 Deprecated: preg_match(): Passing null to parameter #2 ($subject) of type string is deprecated in /customers/c/9/8/wpin4.1prod.one/httpd.www/landing-v2/wp-content/themes/onecom-landing-page-v2/functions.php on line 1442 Warning: Undefined variable $blocks in /customers/c/9/8/wpin4.1prod.one/httpd.www/landing-v2/wp-content/themes/onecom-landing-page-v2/functions.php on line 1441 Warning: Trying to access array offset on value of type null in /customers/c/9/8/wpin4.1prod.one/httpd.www/landing-v2/wp-content/themes/onecom-landing-page-v2/functions.php on line 1441 Warning: Trying to access array offset on value of type null in /customers/c/9/8/wpin4.1prod.one/httpd.www/landing-v2/wp-content/themes/onecom-landing-page-v2/functions.php on line 1441 Deprecated: preg_match(): Passing null to parameter #2 ($subject) of type string is deprecated in /customers/c/9/8/wpin4.1prod.one/httpd.www/landing-v2/wp-content/themes/onecom-landing-page-v2/functions.php on line 1442 Warning: Undefined variable $blocks in /customers/c/9/8/wpin4.1prod.one/httpd.www/landing-v2/wp-content/themes/onecom-landing-page-v2/functions.php on line 1441 Warning: Trying to access array offset on value of type null in /customers/c/9/8/wpin4.1prod.one/httpd.www/landing-v2/wp-content/themes/onecom-landing-page-v2/functions.php on line 1441 Warning: Trying to access array offset on value of type null in /customers/c/9/8/wpin4.1prod.one/httpd.www/landing-v2/wp-content/themes/onecom-landing-page-v2/functions.php on line 1441 Deprecated: preg_match(): Passing null to parameter #2 ($subject) of type string is deprecated in /customers/c/9/8/wpin4.1prod.one/httpd.www/landing-v2/wp-content/themes/onecom-landing-page-v2/functions.php on line 1442 Warning: Undefined variable $blocks in /customers/c/9/8/wpin4.1prod.one/httpd.www/landing-v2/wp-content/themes/onecom-landing-page-v2/functions.php on line 1441 Warning: Trying to access array offset on value of type null in /customers/c/9/8/wpin4.1prod.one/httpd.www/landing-v2/wp-content/themes/onecom-landing-page-v2/functions.php on line 1441 Warning: Trying to access array offset on value of type null in /customers/c/9/8/wpin4.1prod.one/httpd.www/landing-v2/wp-content/themes/onecom-landing-page-v2/functions.php on line 1441 Deprecated: preg_match(): Passing null to parameter #2 ($subject) of type string is deprecated in /customers/c/9/8/wpin4.1prod.one/httpd.www/landing-v2/wp-content/themes/onecom-landing-page-v2/functions.php on line 1442 Warning: Undefined variable $blocks in /customers/c/9/8/wpin4.1prod.one/httpd.www/landing-v2/wp-content/themes/onecom-landing-page-v2/functions.php on line 1441 Warning: Trying to access array offset on value of type null in /customers/c/9/8/wpin4.1prod.one/httpd.www/landing-v2/wp-content/themes/onecom-landing-page-v2/functions.php on line 1441 Warning: Trying to access array offset on value of type null in /customers/c/9/8/wpin4.1prod.one/httpd.www/landing-v2/wp-content/themes/onecom-landing-page-v2/functions.php on line 1441 Deprecated: preg_match(): Passing null to parameter #2 ($subject) of type string is deprecated in /customers/c/9/8/wpin4.1prod.one/httpd.www/landing-v2/wp-content/themes/onecom-landing-page-v2/functions.php on line 1442 Warning: Undefined variable $blocks in /customers/c/9/8/wpin4.1prod.one/httpd.www/landing-v2/wp-content/themes/onecom-landing-page-v2/functions.php on line 1441 Warning: Trying to access array offset on value of type null in /customers/c/9/8/wpin4.1prod.one/httpd.www/landing-v2/wp-content/themes/onecom-landing-page-v2/functions.php on line 1441 Warning: Trying to access array offset on value of type null in /customers/c/9/8/wpin4.1prod.one/httpd.www/landing-v2/wp-content/themes/onecom-landing-page-v2/functions.php on line 1441 Deprecated: preg_match(): Passing null to parameter #2 ($subject) of type string is deprecated in /customers/c/9/8/wpin4.1prod.one/httpd.www/landing-v2/wp-content/themes/onecom-landing-page-v2/functions.php on line 1442 Warning: Undefined variable $blocks in /customers/c/9/8/wpin4.1prod.one/httpd.www/landing-v2/wp-content/themes/onecom-landing-page-v2/functions.php on line 1441 Warning: Trying to access array offset on value of type null in /customers/c/9/8/wpin4.1prod.one/httpd.www/landing-v2/wp-content/themes/onecom-landing-page-v2/functions.php on line 1441 Warning: Trying to access array offset on value of type null in /customers/c/9/8/wpin4.1prod.one/httpd.www/landing-v2/wp-content/themes/onecom-landing-page-v2/functions.php on line 1441 Deprecated: preg_match(): Passing null to parameter #2 ($subject) of type string is deprecated in /customers/c/9/8/wpin4.1prod.one/httpd.www/landing-v2/wp-content/themes/onecom-landing-page-v2/functions.php on line 1442 Warning: Undefined variable $blocks in /customers/c/9/8/wpin4.1prod.one/httpd.www/landing-v2/wp-content/themes/onecom-landing-page-v2/functions.php on line 1441 Warning: Trying to access array offset on value of type null in /customers/c/9/8/wpin4.1prod.one/httpd.www/landing-v2/wp-content/themes/onecom-landing-page-v2/functions.php on line 1441 Warning: Trying to access array offset on value of type null in /customers/c/9/8/wpin4.1prod.one/httpd.www/landing-v2/wp-content/themes/onecom-landing-page-v2/functions.php on line 1441 Deprecated: preg_match(): Passing null to parameter #2 ($subject) of type string is deprecated in /customers/c/9/8/wpin4.1prod.one/httpd.www/landing-v2/wp-content/themes/onecom-landing-page-v2/functions.php on line 1442 Warning: Undefined variable $blocks in /customers/c/9/8/wpin4.1prod.one/httpd.www/landing-v2/wp-content/themes/onecom-landing-page-v2/functions.php on line 1441 Warning: Trying to access array offset on value of type null in /customers/c/9/8/wpin4.1prod.one/httpd.www/landing-v2/wp-content/themes/onecom-landing-page-v2/functions.php on line 1441 Warning: Trying to access array offset on value of type null in /customers/c/9/8/wpin4.1prod.one/httpd.www/landing-v2/wp-content/themes/onecom-landing-page-v2/functions.php on line 1441 Deprecated: preg_match(): Passing null to parameter #2 ($subject) of type string is deprecated in /customers/c/9/8/wpin4.1prod.one/httpd.www/landing-v2/wp-content/themes/onecom-landing-page-v2/functions.php on line 1442 Warning: Undefined variable $blocks in /customers/c/9/8/wpin4.1prod.one/httpd.www/landing-v2/wp-content/themes/onecom-landing-page-v2/functions.php on line 1441 Warning: Trying to access array offset on value of type null in /customers/c/9/8/wpin4.1prod.one/httpd.www/landing-v2/wp-content/themes/onecom-landing-page-v2/functions.php on line 1441 Warning: Trying to access array offset on value of type null in /customers/c/9/8/wpin4.1prod.one/httpd.www/landing-v2/wp-content/themes/onecom-landing-page-v2/functions.php on line 1441 Deprecated: preg_match(): Passing null to parameter #2 ($subject) of type string is deprecated in /customers/c/9/8/wpin4.1prod.one/httpd.www/landing-v2/wp-content/themes/onecom-landing-page-v2/functions.php on line 1442 Warning: Undefined variable $blocks in /customers/c/9/8/wpin4.1prod.one/httpd.www/landing-v2/wp-content/themes/onecom-landing-page-v2/functions.php on line 1441 Warning: Trying to access array offset on value of type null in /customers/c/9/8/wpin4.1prod.one/httpd.www/landing-v2/wp-content/themes/onecom-landing-page-v2/functions.php on line 1441 Warning: Trying to access array offset on value of type null in /customers/c/9/8/wpin4.1prod.one/httpd.www/landing-v2/wp-content/themes/onecom-landing-page-v2/functions.php on line 1441 Deprecated: preg_match(): Passing null to parameter #2 ($subject) of type string is deprecated in /customers/c/9/8/wpin4.1prod.one/httpd.www/landing-v2/wp-content/themes/onecom-landing-page-v2/functions.php on line 1442 Warning: Undefined variable $blocks in /customers/c/9/8/wpin4.1prod.one/httpd.www/landing-v2/wp-content/themes/onecom-landing-page-v2/functions.php on line 1441 Warning: Trying to access array offset on value of type null in /customers/c/9/8/wpin4.1prod.one/httpd.www/landing-v2/wp-content/themes/onecom-landing-page-v2/functions.php on line 1441 Warning: Trying to access array offset on value of type null in /customers/c/9/8/wpin4.1prod.one/httpd.www/landing-v2/wp-content/themes/onecom-landing-page-v2/functions.php on line 1441 Deprecated: preg_match(): Passing null to parameter #2 ($subject) of type string is deprecated in /customers/c/9/8/wpin4.1prod.one/httpd.www/landing-v2/wp-content/themes/onecom-landing-page-v2/functions.php on line 1442 Warning: Undefined variable $blocks in /customers/c/9/8/wpin4.1prod.one/httpd.www/landing-v2/wp-content/themes/onecom-landing-page-v2/functions.php on line 1441 Warning: Trying to access array offset on value of type null in /customers/c/9/8/wpin4.1prod.one/httpd.www/landing-v2/wp-content/themes/onecom-landing-page-v2/functions.php on line 1441 Warning: Trying to access array offset on value of type null in /customers/c/9/8/wpin4.1prod.one/httpd.www/landing-v2/wp-content/themes/onecom-landing-page-v2/functions.php on line 1441 Deprecated: preg_match(): Passing null to parameter #2 ($subject) of type string is deprecated in /customers/c/9/8/wpin4.1prod.one/httpd.www/landing-v2/wp-content/themes/onecom-landing-page-v2/functions.php on line 1442 Warning: Undefined variable $blocks in /customers/c/9/8/wpin4.1prod.one/httpd.www/landing-v2/wp-content/themes/onecom-landing-page-v2/functions.php on line 1441 Warning: Trying to access array offset on value of type null in /customers/c/9/8/wpin4.1prod.one/httpd.www/landing-v2/wp-content/themes/onecom-landing-page-v2/functions.php on line 1441 Warning: Trying to access array offset on value of type null in /customers/c/9/8/wpin4.1prod.one/httpd.www/landing-v2/wp-content/themes/onecom-landing-page-v2/functions.php on line 1441 Deprecated: preg_match(): Passing null to parameter #2 ($subject) of type string is deprecated in /customers/c/9/8/wpin4.1prod.one/httpd.www/landing-v2/wp-content/themes/onecom-landing-page-v2/functions.php on line 1442 Warning: Undefined variable $blocks in /customers/c/9/8/wpin4.1prod.one/httpd.www/landing-v2/wp-content/themes/onecom-landing-page-v2/functions.php on line 1441 Warning: Trying to access array offset on value of type null in /customers/c/9/8/wpin4.1prod.one/httpd.www/landing-v2/wp-content/themes/onecom-landing-page-v2/functions.php on line 1441 Warning: Trying to access array offset on value of type null in /customers/c/9/8/wpin4.1prod.one/httpd.www/landing-v2/wp-content/themes/onecom-landing-page-v2/functions.php on line 1441 Deprecated: preg_match(): Passing null to parameter #2 ($subject) of type string is deprecated in /customers/c/9/8/wpin4.1prod.one/httpd.www/landing-v2/wp-content/themes/onecom-landing-page-v2/functions.php on line 1442 Warning: Undefined variable $blocks in /customers/c/9/8/wpin4.1prod.one/httpd.www/landing-v2/wp-content/themes/onecom-landing-page-v2/functions.php on line 1441 Warning: Trying to access array offset on value of type null in /customers/c/9/8/wpin4.1prod.one/httpd.www/landing-v2/wp-content/themes/onecom-landing-page-v2/functions.php on line 1441 Warning: Trying to access array offset on value of type null in /customers/c/9/8/wpin4.1prod.one/httpd.www/landing-v2/wp-content/themes/onecom-landing-page-v2/functions.php on line 1441 Deprecated: preg_match(): Passing null to parameter #2 ($subject) of type string is deprecated in /customers/c/9/8/wpin4.1prod.one/httpd.www/landing-v2/wp-content/themes/onecom-landing-page-v2/functions.php on line 1442 Warning: Undefined variable $blocks in /customers/c/9/8/wpin4.1prod.one/httpd.www/landing-v2/wp-content/themes/onecom-landing-page-v2/functions.php on line 1441 Warning: Trying to access array offset on value of type null in /customers/c/9/8/wpin4.1prod.one/httpd.www/landing-v2/wp-content/themes/onecom-landing-page-v2/functions.php on line 1441 Warning: Trying to access array offset on value of type null in /customers/c/9/8/wpin4.1prod.one/httpd.www/landing-v2/wp-content/themes/onecom-landing-page-v2/functions.php on line 1441 Deprecated: preg_match(): Passing null to parameter #2 ($subject) of type string is deprecated in /customers/c/9/8/wpin4.1prod.one/httpd.www/landing-v2/wp-content/themes/onecom-landing-page-v2/functions.php on line 1442 Warning: Undefined variable $blocks in /customers/c/9/8/wpin4.1prod.one/httpd.www/landing-v2/wp-content/themes/onecom-landing-page-v2/functions.php on line 1441 Warning: Trying to access array offset on value of type null in /customers/c/9/8/wpin4.1prod.one/httpd.www/landing-v2/wp-content/themes/onecom-landing-page-v2/functions.php on line 1441 Warning: Trying to access array offset on value of type null in /customers/c/9/8/wpin4.1prod.one/httpd.www/landing-v2/wp-content/themes/onecom-landing-page-v2/functions.php on line 1441 Deprecated: preg_match(): Passing null to parameter #2 ($subject) of type string is deprecated in /customers/c/9/8/wpin4.1prod.one/httpd.www/landing-v2/wp-content/themes/onecom-landing-page-v2/functions.php on line 1442 Warning: Undefined variable $blocks in /customers/c/9/8/wpin4.1prod.one/httpd.www/landing-v2/wp-content/themes/onecom-landing-page-v2/functions.php on line 1441 Warning: Trying to access array offset on value of type null in /customers/c/9/8/wpin4.1prod.one/httpd.www/landing-v2/wp-content/themes/onecom-landing-page-v2/functions.php on line 1441 Warning: Trying to access array offset on value of type null in /customers/c/9/8/wpin4.1prod.one/httpd.www/landing-v2/wp-content/themes/onecom-landing-page-v2/functions.php on line 1441 Deprecated: preg_match(): Passing null to parameter #2 ($subject) of type string is deprecated in /customers/c/9/8/wpin4.1prod.one/httpd.www/landing-v2/wp-content/themes/onecom-landing-page-v2/functions.php on line 1442 Warning: Undefined variable $blocks in /customers/c/9/8/wpin4.1prod.one/httpd.www/landing-v2/wp-content/themes/onecom-landing-page-v2/functions.php on line 1441 Warning: Trying to access array offset on value of type null in /customers/c/9/8/wpin4.1prod.one/httpd.www/landing-v2/wp-content/themes/onecom-landing-page-v2/functions.php on line 1441 Warning: Trying to access array offset on value of type null in /customers/c/9/8/wpin4.1prod.one/httpd.www/landing-v2/wp-content/themes/onecom-landing-page-v2/functions.php on line 1441 Deprecated: preg_match(): Passing null to parameter #2 ($subject) of type string is deprecated in /customers/c/9/8/wpin4.1prod.one/httpd.www/landing-v2/wp-content/themes/onecom-landing-page-v2/functions.php on line 1442 Warning: Undefined variable $blocks in /customers/c/9/8/wpin4.1prod.one/httpd.www/landing-v2/wp-content/themes/onecom-landing-page-v2/functions.php on line 1441 Warning: Trying to access array offset on value of type null in /customers/c/9/8/wpin4.1prod.one/httpd.www/landing-v2/wp-content/themes/onecom-landing-page-v2/functions.php on line 1441 Warning: Trying to access array offset on value of type null in /customers/c/9/8/wpin4.1prod.one/httpd.www/landing-v2/wp-content/themes/onecom-landing-page-v2/functions.php on line 1441 Deprecated: preg_match(): Passing null to parameter #2 ($subject) of type string is deprecated in /customers/c/9/8/wpin4.1prod.one/httpd.www/landing-v2/wp-content/themes/onecom-landing-page-v2/functions.php on line 1442 Warning: Undefined variable $blocks in /customers/c/9/8/wpin4.1prod.one/httpd.www/landing-v2/wp-content/themes/onecom-landing-page-v2/functions.php on line 1441 Warning: Trying to access array offset on value of type null in /customers/c/9/8/wpin4.1prod.one/httpd.www/landing-v2/wp-content/themes/onecom-landing-page-v2/functions.php on line 1441 Warning: Trying to access array offset on value of type null in /customers/c/9/8/wpin4.1prod.one/httpd.www/landing-v2/wp-content/themes/onecom-landing-page-v2/functions.php on line 1441 Deprecated: preg_match(): Passing null to parameter #2 ($subject) of type string is deprecated in /customers/c/9/8/wpin4.1prod.one/httpd.www/landing-v2/wp-content/themes/onecom-landing-page-v2/functions.php on line 1442 Warning: Undefined variable $blocks in /customers/c/9/8/wpin4.1prod.one/httpd.www/landing-v2/wp-content/themes/onecom-landing-page-v2/functions.php on line 1441 Warning: Trying to access array offset on value of type null in /customers/c/9/8/wpin4.1prod.one/httpd.www/landing-v2/wp-content/themes/onecom-landing-page-v2/functions.php on line 1441 Warning: Trying to access array offset on value of type null in /customers/c/9/8/wpin4.1prod.one/httpd.www/landing-v2/wp-content/themes/onecom-landing-page-v2/functions.php on line 1441 Deprecated: preg_match(): Passing null to parameter #2 ($subject) of type string is deprecated in /customers/c/9/8/wpin4.1prod.one/httpd.www/landing-v2/wp-content/themes/onecom-landing-page-v2/functions.php on line 1442 Warning: Undefined variable $blocks in /customers/c/9/8/wpin4.1prod.one/httpd.www/landing-v2/wp-content/themes/onecom-landing-page-v2/functions.php on line 1441 Warning: Trying to access array offset on value of type null in /customers/c/9/8/wpin4.1prod.one/httpd.www/landing-v2/wp-content/themes/onecom-landing-page-v2/functions.php on line 1441 Warning: Trying to access array offset on value of type null in /customers/c/9/8/wpin4.1prod.one/httpd.www/landing-v2/wp-content/themes/onecom-landing-page-v2/functions.php on line 1441 Deprecated: preg_match(): Passing null to parameter #2 ($subject) of type string is deprecated in /customers/c/9/8/wpin4.1prod.one/httpd.www/landing-v2/wp-content/themes/onecom-landing-page-v2/functions.php on line 1442 Warning: Undefined variable $blocks in /customers/c/9/8/wpin4.1prod.one/httpd.www/landing-v2/wp-content/themes/onecom-landing-page-v2/functions.php on line 1441 Warning: Trying to access array offset on value of type null in /customers/c/9/8/wpin4.1prod.one/httpd.www/landing-v2/wp-content/themes/onecom-landing-page-v2/functions.php on line 1441 Warning: Trying to access array offset on value of type null in /customers/c/9/8/wpin4.1prod.one/httpd.www/landing-v2/wp-content/themes/onecom-landing-page-v2/functions.php on line 1441 Deprecated: preg_match(): Passing null to parameter #2 ($subject) of type string is deprecated in /customers/c/9/8/wpin4.1prod.one/httpd.www/landing-v2/wp-content/themes/onecom-landing-page-v2/functions.php on line 1442 Warning: Undefined variable $blocks in /customers/c/9/8/wpin4.1prod.one/httpd.www/landing-v2/wp-content/themes/onecom-landing-page-v2/functions.php on line 1441 Warning: Trying to access array offset on value of type null in /customers/c/9/8/wpin4.1prod.one/httpd.www/landing-v2/wp-content/themes/onecom-landing-page-v2/functions.php on line 1441 Warning: Trying to access array offset on value of type null in /customers/c/9/8/wpin4.1prod.one/httpd.www/landing-v2/wp-content/themes/onecom-landing-page-v2/functions.php on line 1441 Deprecated: preg_match(): Passing null to parameter #2 ($subject) of type string is deprecated in /customers/c/9/8/wpin4.1prod.one/httpd.www/landing-v2/wp-content/themes/onecom-landing-page-v2/functions.php on line 1442 Warning: Undefined variable $blocks in /customers/c/9/8/wpin4.1prod.one/httpd.www/landing-v2/wp-content/themes/onecom-landing-page-v2/functions.php on line 1441 Warning: Trying to access array offset on value of type null in /customers/c/9/8/wpin4.1prod.one/httpd.www/landing-v2/wp-content/themes/onecom-landing-page-v2/functions.php on line 1441 Warning: Trying to access array offset on value of type null in /customers/c/9/8/wpin4.1prod.one/httpd.www/landing-v2/wp-content/themes/onecom-landing-page-v2/functions.php on line 1441 Deprecated: preg_match(): Passing null to parameter #2 ($subject) of type string is deprecated in /customers/c/9/8/wpin4.1prod.one/httpd.www/landing-v2/wp-content/themes/onecom-landing-page-v2/functions.php on line 1442 Warning: Undefined variable $blocks in /customers/c/9/8/wpin4.1prod.one/httpd.www/landing-v2/wp-content/themes/onecom-landing-page-v2/functions.php on line 1441 Warning: Trying to access array offset on value of type null in /customers/c/9/8/wpin4.1prod.one/httpd.www/landing-v2/wp-content/themes/onecom-landing-page-v2/functions.php on line 1441 Warning: Trying to access array offset on value of type null in /customers/c/9/8/wpin4.1prod.one/httpd.www/landing-v2/wp-content/themes/onecom-landing-page-v2/functions.php on line 1441 Deprecated: preg_match(): Passing null to parameter #2 ($subject) of type string is deprecated in /customers/c/9/8/wpin4.1prod.one/httpd.www/landing-v2/wp-content/themes/onecom-landing-page-v2/functions.php on line 1442 Warning: Undefined variable $blocks in /customers/c/9/8/wpin4.1prod.one/httpd.www/landing-v2/wp-content/themes/onecom-landing-page-v2/functions.php on line 1441 Warning: Trying to access array offset on value of type null in /customers/c/9/8/wpin4.1prod.one/httpd.www/landing-v2/wp-content/themes/onecom-landing-page-v2/functions.php on line 1441 Warning: Trying to access array offset on value of type null in /customers/c/9/8/wpin4.1prod.one/httpd.www/landing-v2/wp-content/themes/onecom-landing-page-v2/functions.php on line 1441 Deprecated: preg_match(): Passing null to parameter #2 ($subject) of type string is deprecated in /customers/c/9/8/wpin4.1prod.one/httpd.www/landing-v2/wp-content/themes/onecom-landing-page-v2/functions.php on line 1442 Warning: Undefined variable $blocks in /customers/c/9/8/wpin4.1prod.one/httpd.www/landing-v2/wp-content/themes/onecom-landing-page-v2/functions.php on line 1441 Warning: Trying to access array offset on value of type null in /customers/c/9/8/wpin4.1prod.one/httpd.www/landing-v2/wp-content/themes/onecom-landing-page-v2/functions.php on line 1441 Warning: Trying to access array offset on value of type null in /customers/c/9/8/wpin4.1prod.one/httpd.www/landing-v2/wp-content/themes/onecom-landing-page-v2/functions.php on line 1441 Deprecated: preg_match(): Passing null to parameter #2 ($subject) of type string is deprecated in /customers/c/9/8/wpin4.1prod.one/httpd.www/landing-v2/wp-content/themes/onecom-landing-page-v2/functions.php on line 1442 Warning: Undefined variable $blocks in /customers/c/9/8/wpin4.1prod.one/httpd.www/landing-v2/wp-content/themes/onecom-landing-page-v2/functions.php on line 1441 Warning: Trying to access array offset on value of type null in /customers/c/9/8/wpin4.1prod.one/httpd.www/landing-v2/wp-content/themes/onecom-landing-page-v2/functions.php on line 1441 Warning: Trying to access array offset on value of type null in /customers/c/9/8/wpin4.1prod.one/httpd.www/landing-v2/wp-content/themes/onecom-landing-page-v2/functions.php on line 1441 Deprecated: preg_match(): Passing null to parameter #2 ($subject) of type string is deprecated in /customers/c/9/8/wpin4.1prod.one/httpd.www/landing-v2/wp-content/themes/onecom-landing-page-v2/functions.php on line 1442 Warning: Undefined variable $blocks in /customers/c/9/8/wpin4.1prod.one/httpd.www/landing-v2/wp-content/themes/onecom-landing-page-v2/functions.php on line 1441 Warning: Trying to access array offset on value of type null in /customers/c/9/8/wpin4.1prod.one/httpd.www/landing-v2/wp-content/themes/onecom-landing-page-v2/functions.php on line 1441 Warning: Trying to access array offset on value of type null in /customers/c/9/8/wpin4.1prod.one/httpd.www/landing-v2/wp-content/themes/onecom-landing-page-v2/functions.php on line 1441 Deprecated: preg_match(): Passing null to parameter #2 ($subject) of type string is deprecated in /customers/c/9/8/wpin4.1prod.one/httpd.www/landing-v2/wp-content/themes/onecom-landing-page-v2/functions.php on line 1442
7 redenen om je eigen webshop te beginnen
In onze handleiding lees je waar jij op moet letten met het runnen van een e-commerce bedrijf
E-commerce websites zijn een groot deel van ons leven geworden. Hoe vaak bestel je wel eens iets online? Een paar schoenen? Een meubelstuk? We leven in een tijd waarin we fysieke winkels eigenlijk niet eens meer nodig zouden hoeven hebben. Je kunt vandaag zelfs online boodschappen doen. Amazon (Een Amerikaanse Bol.com) is waarschijnlijk op wereldwijde schaal een van de grootste online winkels voor e-commerce: ze verkopen van alles en nog wat.
Als je een bedrijf hebt waarmee je producten of diensten aanbiedt, moet je een e-commerce website hebben. Het doel van een webshop is om het aan- en verkoopproces voor jezelf en de klant toegankelijk te maken en te vergemakkelijken. Als je een fysieke winkel zou hebben, zou dit meer tijd en geld kosten. In dit geval zou je bijvoorbeeld moeten nadenken over het elke maand betalen van huur. Als je op een webwinkel verkoopt, heb je alleen een website en het product dat je wil verkopen nodig (Niet eens persé op eigen voorraad). Vandaag de dag bewaren en distribueren veel online verkopers hun producten en diensten gewoon op of vanaf hun eigen huisadres.
Het beginnen van een e-commerce website
Handel wordt gedefinieerd als het uitwisselen van goederen of het kopen van goederen tussen entiteiten. E-commerce heeft dezelfde betekenis, maar dan beslaat het de online – elektronische handel. Online handelen kan vele vormen aannemen, van social selling op Instagram tot online veilingen op website zoals eBay tot je eigen merk website voor online verkoop. Een online winkel website kan worden gebruikt om oneindig verschillende soorten producten en diensten te verkopen.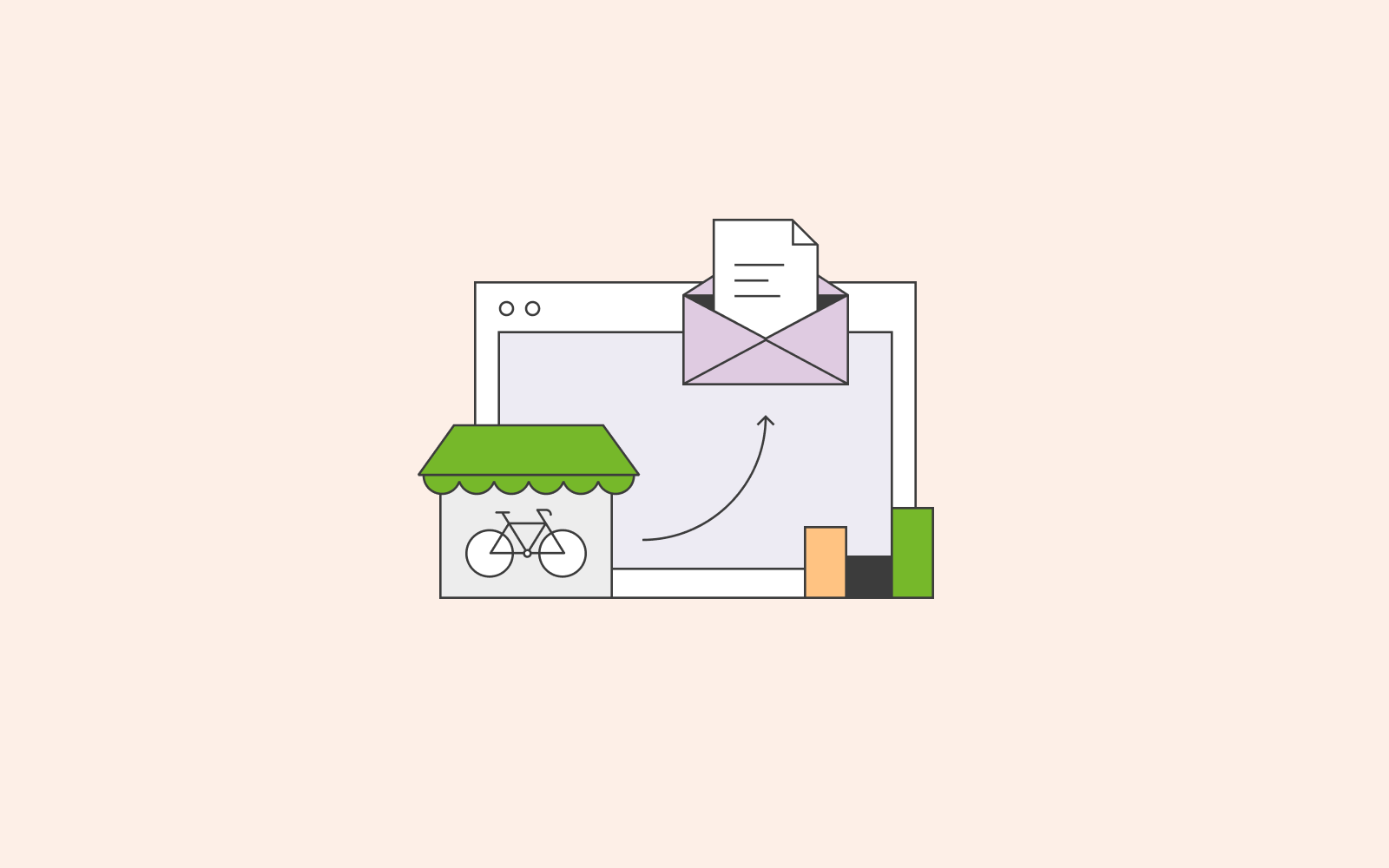 Hoe wordt e-commerce gebruikt in de zakelijke omgeving?
De online detailhandel is de afgelopen jaren gegroeid omdat mensen de voordelen van het bezitten van een webshop onder de bekendheid zijn gebracht. Het bestellen van iets dat je eerder online hebt bekeken vanaf je eigen eettafel is zo gemakkelijk geworden, dat het fenomeen van online winkelen inmiddels niet meer genegeerd kan worden. Vooral als het morgen al op je deurmat kan liggen!
Een bijkomend voordeel is dat je concurrentie waarschijnlijk al een online aanwezigheid in jouw branche heeft gecreëerd. Als je een klein bedrijf hebt en ook een fysieke winkel runt, kan het bouwen van je eigen winkelwebsite erg voordelig zijn. In plaats van alleen lokaal te opereren, kan je via het web ook internationaal klanten gaan bereiken. Met een webwinkel kan je je producten gaan verkopen aan mensen die in een andere stad, land of zelfs op een ander continent wonen. Kortom: er is een enorme mogelijkheid om jouw – nu nog – kleine bedrijf op te schalen met e-commerce.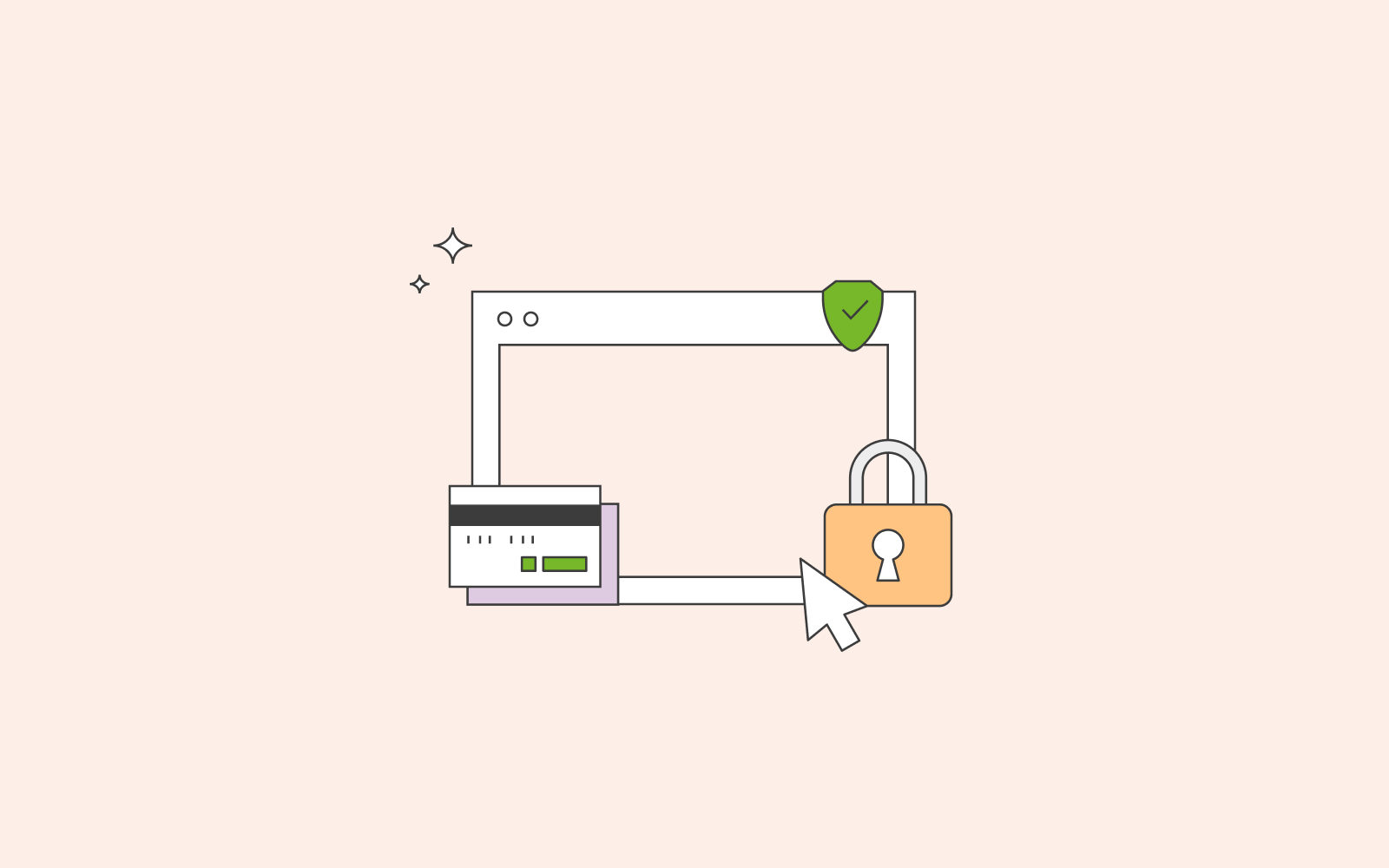 7 redenen om je eigen webshop te beginnen
Lage bedrijfskosten met 24/7 beschikbaarheid
In tegenstelling tot een fysieke winkel is er voor een online winkel technisch geen winkelruimte nodig. Je hoeft je geen zorgen te maken over het betalen van huur, elektriciteitskosten of andere kosten die komen kijken bij het huren van een ruimte. Deze besparingen kun je daarna investeren in het promoten van je bedrijf. Bovendien zijn online winkels het klokje rond open, wat betekent dat mensen dag en nacht kunnen winkelen. Producten staan altijd klaar om zonder extra kosten te tonen aan een publiek over de hele wereld.
Controle over merk en boodschap
Door je eigen winkelwebsite op te zetten, kan je op eigen voorwaarden en op zelfgekozen momenten in contact komen met potentiële klanten. Dit is vooral handig als we het gaan hebben over de marketing van jouw bedrijf. Het runnen van een webwinkel zal je meer grip geven op de boodschap die je wil uitdragen. Zo kan je bijvoorbeeld ervoor kiezen om elke dag e-mails naar klanten te sturen om hen te informeren over een verkoop of een nieuw product. Of je kan het laatste succesverhaal van de klant delen, blogs schrijven, en nog veel meer content maken om de klant te overtuigen van je product of dienst. Wat je ook denkt dat de verkoop zal sluiten, ga ervoor en laat je creatieve brein de loop. Maak je geen zorgen over het maximale aantal tekens, de maximale grootte van afbeeldingen of design beperkingen. Gewoon lekker doen!
Via je webwinkel kun je enorme hoeveelheid gegevens verzamelen die erg handig kunnen zijn voor een succesvolle toekomst van je bedrijf. Deze data kan je namelijk analyseren, waarbij je het gedrag van je klanten en hun interactie onder de loep neemt en daar interessante conclusies uit trekt. Welke producten worden vaak gekocht, op welke momenten van de dag, en waar komt je klandizie hoofdzakelijk vandaan? Een dergelijke analyse zal je marketinginspanningen een boost geven en je meest populaire producten identificeren. Met deze informatie kun je vervolgens een bewuste beslissing nemen om je tijd te besteden aan de juiste producten die het meeste rendement opleveren. Daarnaast kan je ook bijhouden op welke pagina een klant je website verlaat. Als dit meerdere keren gebeurt, is het verstandig om naar die pagina bekijken. Idealiter zou je deze pagina dan willen verbeteren en ervoor te zorgen dat de klant door wil gaan naar de volgende stap in het verkoopproces, in plaats van verder te browsen.
Er zijn uiteraard ook nadelen aan het runnen van een webshop. Een van die nadelen van handelen via een online marktplaats is dat je goederen of diensten naast die van concurrenten wordt geplaatst. De strijd om aandacht dwingt handelaren om prijzen te verlagen en zogeheten 'premium listing-vergoedingen' te betalen om hoger in zoekmachines te verschijnen. Toch moet je onthouden dat – als je echt een succesformule hebt – bezoekers speciaal naar jouw website zullen komen als ze echt je producten willen kopen. Dit gaat echt puur op interesse en daar hebben concurrenten dan in principe niet veel mee te maken. De concurrentie daagt je dus hierin uit om scherper naar de kwaliteit van je product of dienst te kijken.
Wij raden aan om tijd vrij te maken voor zoekmachine optimalisatie van je winkel website. Het zal even tijd en geld kosten, maar uiteindelijk vergroot dit de zichtbaarheid van jouw merk. Als ondernemer zou je ervoor moeten zorgen dat bezoekers je winkelwebsite op Google vinden wanneer ze naar een product zoeken, om vervolgens moeiteloos rechtstreeks een aankoop kunnen doen.
Geen of minder transactiekosten
Hoewel betalingsmodellen verschillen, rekenen de meeste website platforms voor e-commerce een vast abonnementstarief in plaats van per vermelding of transactie. De kosten zijn laag en transparant, ongeacht je succes of bekendheid.
Het creëren van merkloyaliteit
Een van de doelen van een e-commerce website is om terugkerende klanten te creëren die herhalend dezelfde producten aanschaffen. Om deze reden is het handig om merkloyaliteit aan te moedigen bij een terugkerende klant die verschillende producten van jouw e-commerce-website koopt.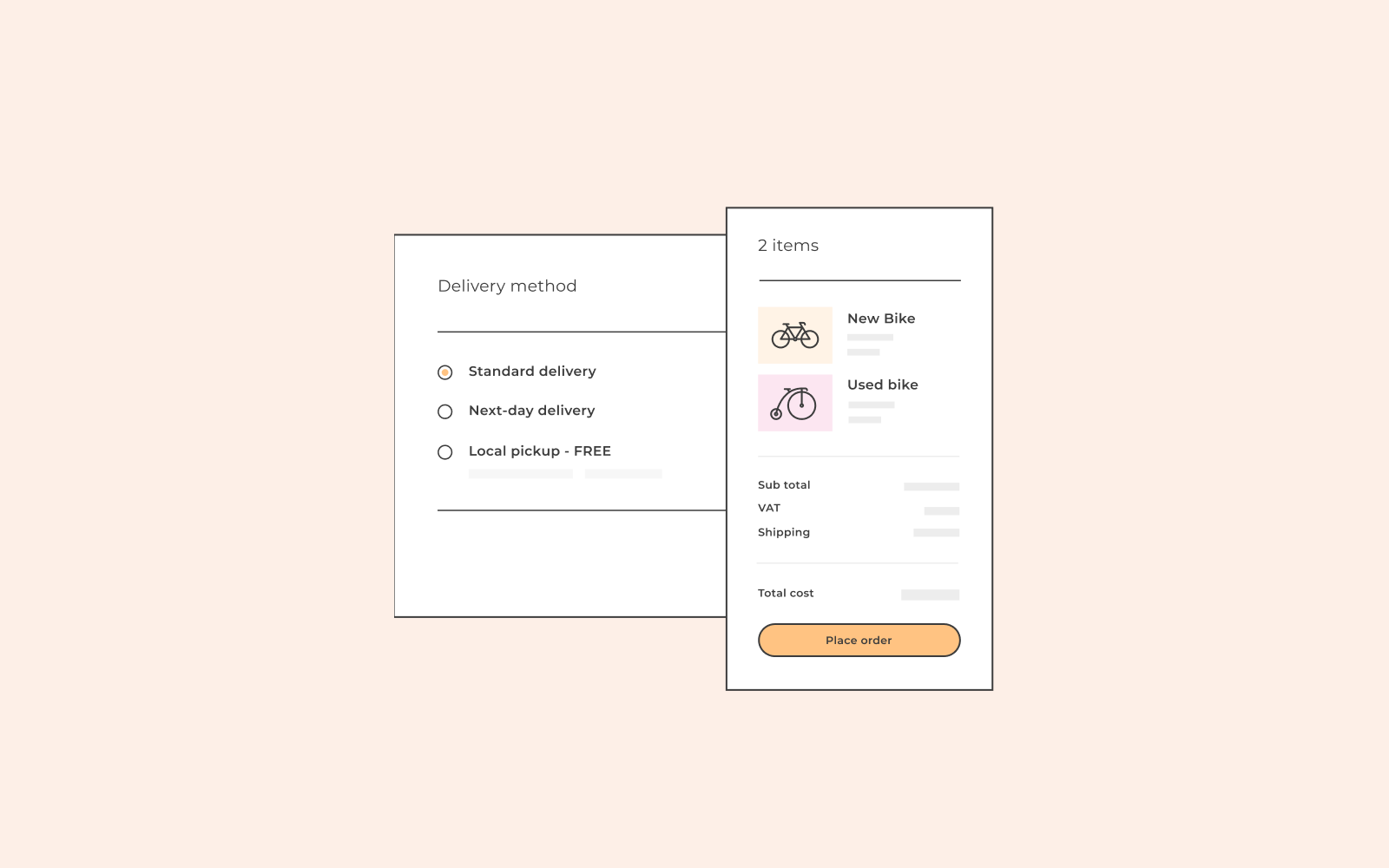 Dit moet je weten voordat je je eigen webshop begint
Zorg ervoor dat je een helder plan hebt voordat je jouw e-commerce website maakt. Denk na over de tijd en middelen die je hebt, die je stap voor stap zal kunnen inzetten tijdens het proces. Denk daarbij ook aan een domeinnaam en de prijs van de producten, kies je webhosting provider en het e-commerce platform dat je graag zou willen gebruiken. We zeggen het maar vast: de keuzes die je zal moeten maken zijn eindeloos, daarom hebben we een aantal dingen op een rijtje gezet waarmee je als ondernemer rekening moet houden tijdens het opzetten van een winkelwebsite.
Zorg ervoor dat je webshop een opvallend en onderscheidend ontwerp heeft. Je wil ervoor zorgen dat je klanten trekt en bindt. Daarnaast is het belangrijk dat je ontwerp net zo opvallend en handig is op een mobiele telefoon als op een desktopcomputer. Veel mensen browsen en winkelen tegenwoordig op hun mobiele telefoons en je wil er zeker van zijn dat je voorop loopt in de concurrentie.
– Een idee is om kortingen op je webwinkel te markeren, die een aarzelende bezoeker kunnen overtuigen.
– Zorg ervoor dat je verschillende betalingsopties hebt die passen bij de voorkeuren van de klant. Wees transparant over de tariefstructuur, transactie- en betalings verwerkingskosten, zodat de klant weet waarvoor hij daadwerkelijk betaalt.
Het managen van de verkoop voorraad
Zodra je je eigen succesvolle retail website heeft gebouwd, zullen de de bestellingen vanzelf binnen vliegen. Om je bestellingen bij te houden, heeft je daarom een goed systeem nodig. Enkele zaken waar je op kunt letten:
– Het is handig om een goed voorraadbeheersysteem hebben dat jou op de hoogte stelt wanneer de voorraad bijna op is en producten automatisch verwijdert wanneer je het product niet meer kan leveren.
– We raden het aan om het volgen van al je bestellingen in te schakelen, inclusief de e-mailbevestigingen die naar klanten worden verzonden om hen te informeren over het verloop van de bestelling. Hierdoor zullen klanten zich veilig voelen bij het kopen op je e-commerce-website.
– Zorg ervoor dat je verzendkosten flexibel zijn en dat de kosten variëren per bestemming, inhoud en gewicht. Houd er ook rekening mee dat je de juiste belasting per staat of land incalculeert en overweeg belastingvrije productcategorieën.
– Maak tot slot een uitgebreide rapportage en zorg ervoor dat je gegevens kunt exporteren voor de eerder besproken analyse of voor de boekhouding.
Ook is het goed om te kijken naar de aspecten waarin een provider je kan tegenwerken, aangezien deze de toegang tot sommige functies kan beperken.
– Als je bijvoorbeeld een gratis e-commerce platform gebruikt, zul je waarschijnlijk te maken krijgen met allerlei random advertenties op je website. Te veel andere content op jouw website leidt alleen maar af. We raden daarom aan om gewoon te betalen voor je website zodat die advertentievrij is.
– Je provider kan een limiet stellen aan de productvermelding, omzet en toegang. Zorg ervoor dat je een systeem gebruikt dat jou niet beperkt in de producten die je kan aanbieden, het aantal personeels accounts dat je kan aanmaken of zelfs het verkoopvolume dat je in de loop van het jaar hebt verworven.
– Al jouw pagina's en afbeeldingen kunnen behoorlijk wat schijfruimte opleveren. Zorg ervoor dat je abonnement wordt geleverd met een royale hoeveelheid – of liever – onbeperkte opslagruimte om opslagproblemen te voorkomen.
– Je e-commerce website heeft een domeinnaam nodig om te functioneren. Het aansluiten van een eigen domein kost wat geld, maar het kan zeker de moeite waard zijn. Ook het hosten van mailboxen met je eigen domein, @uwwinkel.com, wordt vaak apart in rekening gebracht.
Als je het echt groots wil aanpakken raden we je aan om een klantenservice aan te bieden ter ondersteuning van het gebruik van je producten of diensten. Klanten zullen zich daarmee sneller tevreden en veilig voelen bij het doen van een aankoop, wetende dat hun vragen en verzoeken direct kunnen worden beantwoord.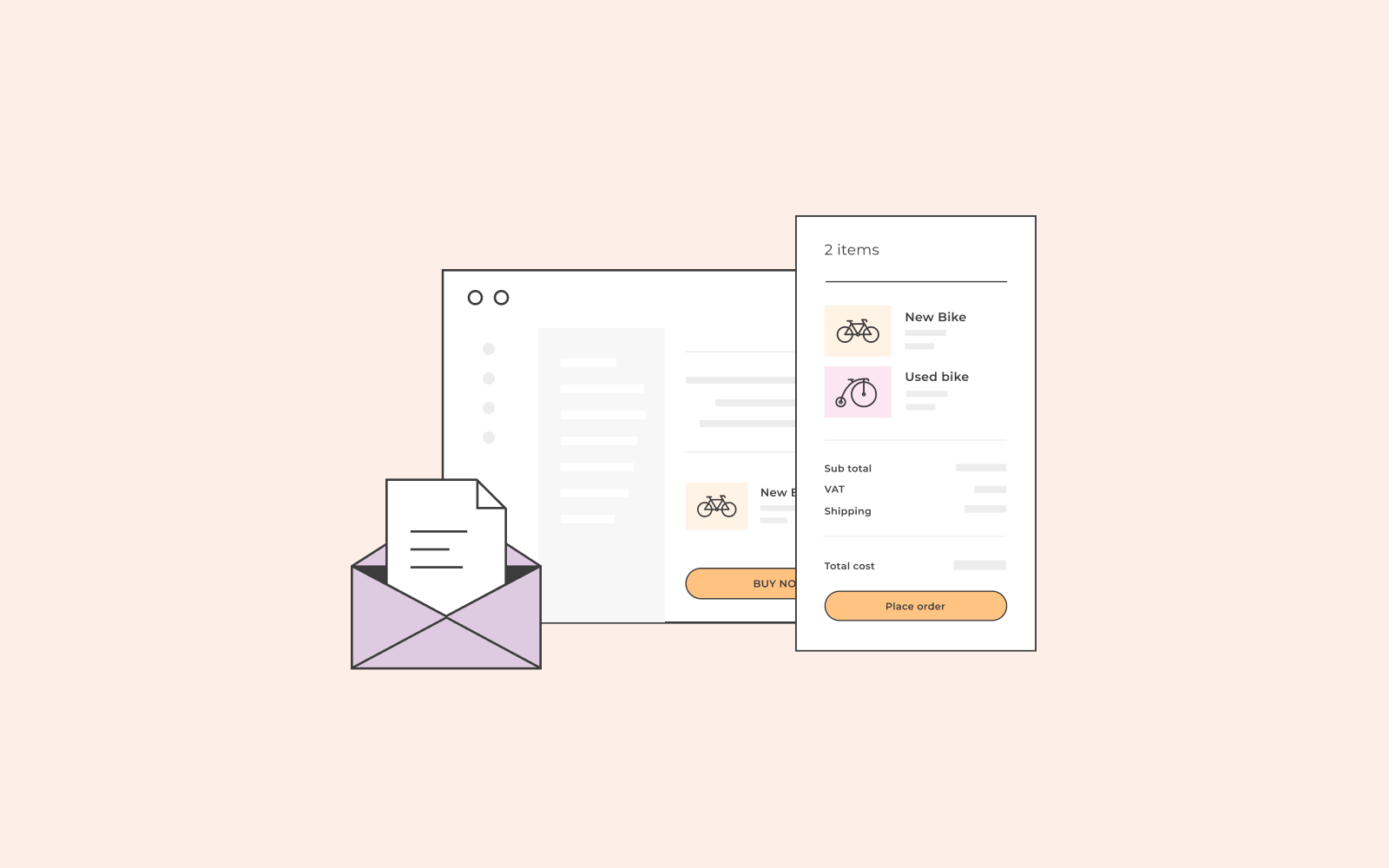 Je eigen webshop maken met one.com
Bij one.com erkennen we de behoefte aan een krachtige, uitgebreide e-commerce-oplossingen voor jouw ondernemerssucces op het internet. We hebben onze eigen omgeving gebouwd, welke jij om deze redenen geweldig zal vinden:
E-commerce gemaakt voor de volgende generatie
Het webwinkel product van one.com ondersteunt flexibele prijzen. Daarnaast kunnen wij de ondernemer een van de meest uitgebreide betalingsmethoden in de branche aanbieden. Zo zal je betalingen kunnen ontvangen van wereldwijde favorieten zoals PayPal en Stripe voor grote creditcards tot landspecifieke betalingsoplossingen, waaronder Giropay, Bancontact en iDEAL.Vooral die laatste is in Nederland essentieel.
Geïntegreerd all-inclusive abonnement
De online winkel is naadloos ingebouwd in onze website maker en heeft alles wat je nodig hebt tegen een betaalbare, maandelijkse prijs. Geen begrenzing op aantal pagina's, producten of transacties; de webwinkel beloont jouw succes met vaste bedrijfskosten. Het abonnement is inclusief 50 GB webruimte en e-mailhosting.