Warning: Undefined variable $blocks in /customers/c/9/8/wpin4.1prod.one/httpd.www/landing-v2/wp-content/themes/onecom-landing-page-v2/functions.php on line 1431 Warning: Trying to access array offset on value of type null in /customers/c/9/8/wpin4.1prod.one/httpd.www/landing-v2/wp-content/themes/onecom-landing-page-v2/functions.php on line 1431 Warning: Trying to access array offset on value of type null in /customers/c/9/8/wpin4.1prod.one/httpd.www/landing-v2/wp-content/themes/onecom-landing-page-v2/functions.php on line 1431 Warning: Undefined variable $blocks in /customers/c/9/8/wpin4.1prod.one/httpd.www/landing-v2/wp-content/themes/onecom-landing-page-v2/functions.php on line 1441 Warning: Trying to access array offset on value of type null in /customers/c/9/8/wpin4.1prod.one/httpd.www/landing-v2/wp-content/themes/onecom-landing-page-v2/functions.php on line 1441 Warning: Trying to access array offset on value of type null in /customers/c/9/8/wpin4.1prod.one/httpd.www/landing-v2/wp-content/themes/onecom-landing-page-v2/functions.php on line 1441 Warning: Undefined variable $blocks in /customers/c/9/8/wpin4.1prod.one/httpd.www/landing-v2/wp-content/themes/onecom-landing-page-v2/functions.php on line 1441 Warning: Trying to access array offset on value of type null in /customers/c/9/8/wpin4.1prod.one/httpd.www/landing-v2/wp-content/themes/onecom-landing-page-v2/functions.php on line 1441 Warning: Trying to access array offset on value of type null in /customers/c/9/8/wpin4.1prod.one/httpd.www/landing-v2/wp-content/themes/onecom-landing-page-v2/functions.php on line 1441 Warning: Undefined variable $blocks in /customers/c/9/8/wpin4.1prod.one/httpd.www/landing-v2/wp-content/themes/onecom-landing-page-v2/functions.php on line 1441 Warning: Trying to access array offset on value of type null in /customers/c/9/8/wpin4.1prod.one/httpd.www/landing-v2/wp-content/themes/onecom-landing-page-v2/functions.php on line 1441 Warning: Trying to access array offset on value of type null in /customers/c/9/8/wpin4.1prod.one/httpd.www/landing-v2/wp-content/themes/onecom-landing-page-v2/functions.php on line 1441 Warning: Undefined variable $blocks in /customers/c/9/8/wpin4.1prod.one/httpd.www/landing-v2/wp-content/themes/onecom-landing-page-v2/functions.php on line 1441 Warning: Trying to access array offset on value of type null in /customers/c/9/8/wpin4.1prod.one/httpd.www/landing-v2/wp-content/themes/onecom-landing-page-v2/functions.php on line 1441 Warning: Trying to access array offset on value of type null in /customers/c/9/8/wpin4.1prod.one/httpd.www/landing-v2/wp-content/themes/onecom-landing-page-v2/functions.php on line 1441 Warning: Undefined variable $blocks in /customers/c/9/8/wpin4.1prod.one/httpd.www/landing-v2/wp-content/themes/onecom-landing-page-v2/functions.php on line 1441 Warning: Trying to access array offset on value of type null in /customers/c/9/8/wpin4.1prod.one/httpd.www/landing-v2/wp-content/themes/onecom-landing-page-v2/functions.php on line 1441 Warning: Trying to access array offset on value of type null in /customers/c/9/8/wpin4.1prod.one/httpd.www/landing-v2/wp-content/themes/onecom-landing-page-v2/functions.php on line 1441 Warning: Undefined variable $blocks in /customers/c/9/8/wpin4.1prod.one/httpd.www/landing-v2/wp-content/themes/onecom-landing-page-v2/functions.php on line 1441 Warning: Trying to access array offset on value of type null in /customers/c/9/8/wpin4.1prod.one/httpd.www/landing-v2/wp-content/themes/onecom-landing-page-v2/functions.php on line 1441 Warning: Trying to access array offset on value of type null in /customers/c/9/8/wpin4.1prod.one/httpd.www/landing-v2/wp-content/themes/onecom-landing-page-v2/functions.php on line 1441 Warning: Undefined variable $blocks in /customers/c/9/8/wpin4.1prod.one/httpd.www/landing-v2/wp-content/themes/onecom-landing-page-v2/functions.php on line 1441 Warning: Trying to access array offset on value of type null in /customers/c/9/8/wpin4.1prod.one/httpd.www/landing-v2/wp-content/themes/onecom-landing-page-v2/functions.php on line 1441 Warning: Trying to access array offset on value of type null in /customers/c/9/8/wpin4.1prod.one/httpd.www/landing-v2/wp-content/themes/onecom-landing-page-v2/functions.php on line 1441 Warning: Undefined variable $blocks in /customers/c/9/8/wpin4.1prod.one/httpd.www/landing-v2/wp-content/themes/onecom-landing-page-v2/functions.php on line 1441 Warning: Trying to access array offset on value of type null in /customers/c/9/8/wpin4.1prod.one/httpd.www/landing-v2/wp-content/themes/onecom-landing-page-v2/functions.php on line 1441 Warning: Trying to access array offset on value of type null in /customers/c/9/8/wpin4.1prod.one/httpd.www/landing-v2/wp-content/themes/onecom-landing-page-v2/functions.php on line 1441 Warning: Undefined variable $blocks in /customers/c/9/8/wpin4.1prod.one/httpd.www/landing-v2/wp-content/themes/onecom-landing-page-v2/functions.php on line 1441 Warning: Trying to access array offset on value of type null in /customers/c/9/8/wpin4.1prod.one/httpd.www/landing-v2/wp-content/themes/onecom-landing-page-v2/functions.php on line 1441 Warning: Trying to access array offset on value of type null in /customers/c/9/8/wpin4.1prod.one/httpd.www/landing-v2/wp-content/themes/onecom-landing-page-v2/functions.php on line 1441 Warning: Undefined variable $blocks in /customers/c/9/8/wpin4.1prod.one/httpd.www/landing-v2/wp-content/themes/onecom-landing-page-v2/functions.php on line 1441 Warning: Trying to access array offset on value of type null in /customers/c/9/8/wpin4.1prod.one/httpd.www/landing-v2/wp-content/themes/onecom-landing-page-v2/functions.php on line 1441 Warning: Trying to access array offset on value of type null in /customers/c/9/8/wpin4.1prod.one/httpd.www/landing-v2/wp-content/themes/onecom-landing-page-v2/functions.php on line 1441 Warning: Undefined variable $blocks in /customers/c/9/8/wpin4.1prod.one/httpd.www/landing-v2/wp-content/themes/onecom-landing-page-v2/functions.php on line 1441 Warning: Trying to access array offset on value of type null in /customers/c/9/8/wpin4.1prod.one/httpd.www/landing-v2/wp-content/themes/onecom-landing-page-v2/functions.php on line 1441 Warning: Trying to access array offset on value of type null in /customers/c/9/8/wpin4.1prod.one/httpd.www/landing-v2/wp-content/themes/onecom-landing-page-v2/functions.php on line 1441 Warning: Undefined variable $blocks in /customers/c/9/8/wpin4.1prod.one/httpd.www/landing-v2/wp-content/themes/onecom-landing-page-v2/functions.php on line 1441 Warning: Trying to access array offset on value of type null in /customers/c/9/8/wpin4.1prod.one/httpd.www/landing-v2/wp-content/themes/onecom-landing-page-v2/functions.php on line 1441 Warning: Trying to access array offset on value of type null in /customers/c/9/8/wpin4.1prod.one/httpd.www/landing-v2/wp-content/themes/onecom-landing-page-v2/functions.php on line 1441
5 tips voor het starten van een succesvolle blog
Onmisbare tips voor een succesvolle blog!
Jij wil graag een blog starten, maar hoe begin je dan eigenlijk? We weten nu al dat als je dit gaat googelen, je ontmoedigd zal raken. Er is zoveel informatie op internet dat het soms moeilijk kan zijn om de eerste stappen te maken. Maar niet getreurd: we maken het concreet voor je. In dit artikel leggen we uit hoe je eenvoudig een blog kunt starten. We gaan in op de 5 belangrijkste tips, om jouw blog zo succesvol mogelijk te maken.
Tip # 1: Bedenk goed van te voren waar je je blog over gaat schrijven
Het eerste waar je aan zal moeten denken wanneer je een blog maakt, is het blog onderwerp. Wat is de zogenaamde niche – dat wil zeggen, het gebied waarover je graag wil gaan schrijven? Een niche kan bijvoorbeeld interieur, maatschappij, sport, economie of andere brede onderwerpen zijn. Omdat er tegenwoordig blogs zijn op vrijwel alle gebieden, is het een goed idee om de niche op te splitsen in een kleinere categorie. Je schaalt dan je interesse een beetje in. Als we uitgaan van de bovenstaande voorbeelden en deze terugschalen naar een meer specifieke niche, kan dit zijn:
Interieurontwerp → Interieurontwerp voor kleine appartementen
Sport → Voetbalstatistieken
Economie → Marktinformatie voor kleine en middelgrote bedrijven in het VK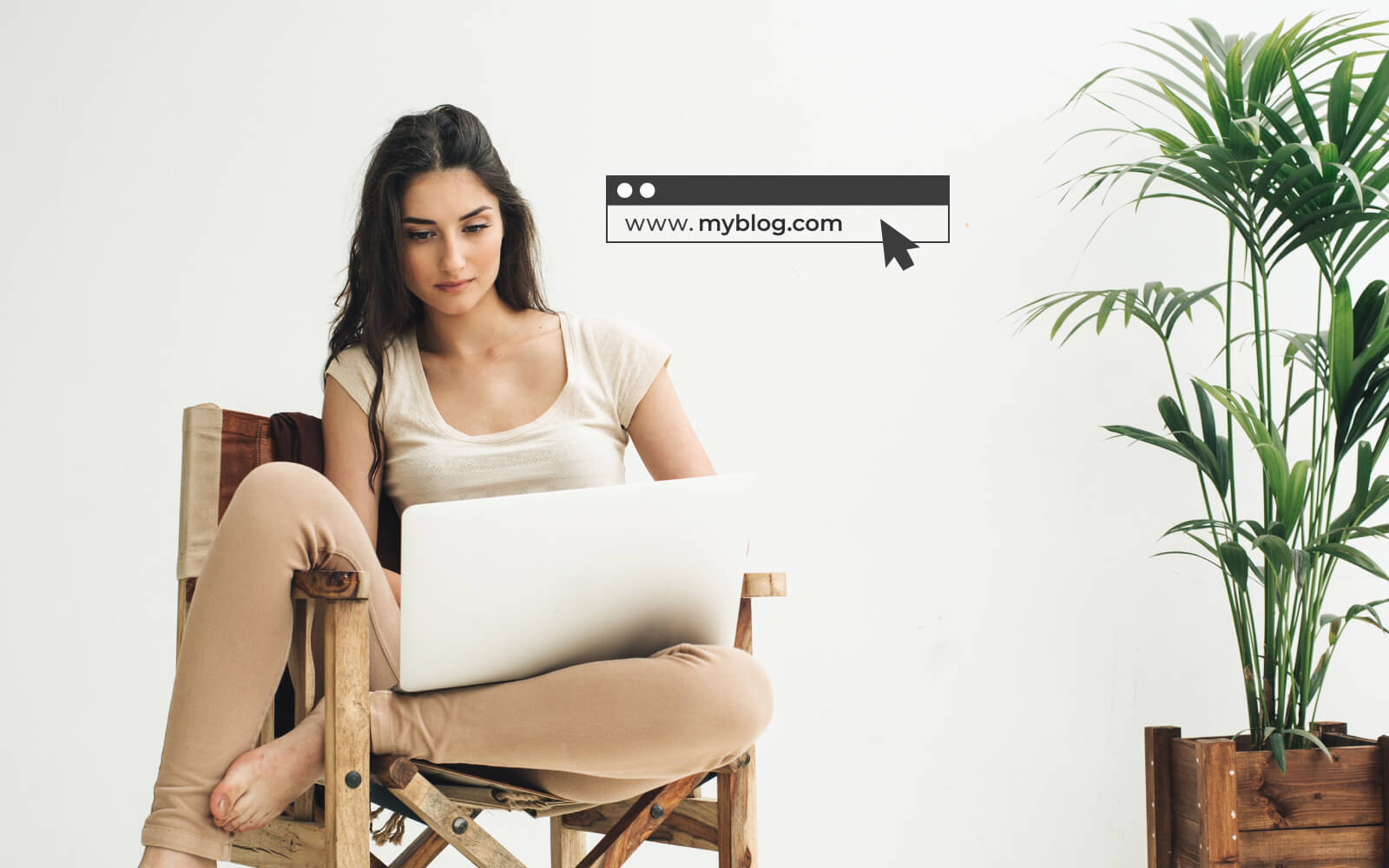 Tip # 2: Maak een blog op een eigen site
Als je een blog aanmaakt op je eigen domein – zoals thisismyblog.com – in plaats van een gratis domein – zoals x.freeblogportal.com – heb je het helemaal voor het zeggen als het gaat om hoe deze wordt gepresenteerd aan bezoekers. Door een eigen domein te hebben, toon je professionaliteit aan je bezoekers in vergelijking met gratis platforms. Het geeft je ook volledige controle over je branding. Het is geen toeval dat de grootste blogs ter wereld, ongeacht niche of niet, hun eigen domein gebruiken om hun merk te versterken en meer bezoekers aan te trekken.
Tip # 3: Update je blog via een vast patroon
Is je blog pagina live gegaan? Nu is het belangrijk dat je actief blijft. Door je blog continu bij te werken trek je bezoekers aan, die bij terugkeer weer iets nieuws en spannends verwachten. Dit betekent niet dat je één bericht per dag moet publiceren. Het hebben van continue updates vergroot echter de kans dat je bezoekers vaste klanten worden – als ze het leuk vinden wat ze zien. Het is ook een goed idee om een tijdstip van de dag of een dag van de week te kiezen waarop je nieuwe inhoud uitbrengt. We leven in een tijd waar iedereen het altijd druk heeft. Daarom is het fijn voor je bezoekers om een geplande tijd te hebben waarop ze zich kunnen verheugen op nieuwe content.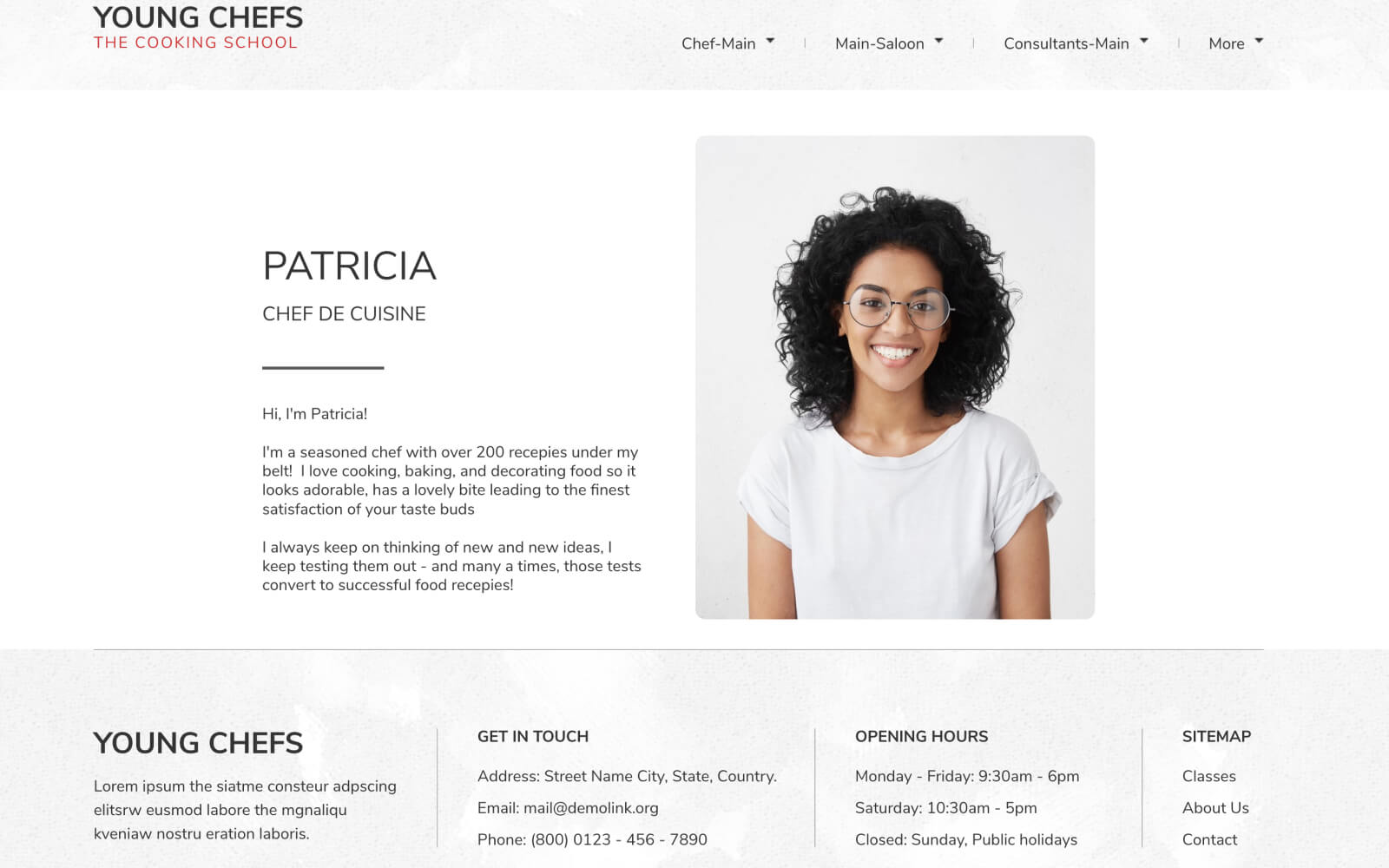 Tip # 4: Maak een Contact- en Over Ons pagina.
Wat voor blogpagina je ook beheert, het heeft eigenlijk altijd een toegevoegde waarde voor je bezoekers om te lezen wie schrijver van de inhoud is. Laat zien dat je een expert bent in het vakgebied of leg uit waarom je ervoor kiest om over bepaalde onderwerpen te bloggen. Dit helpt het vertrouwen te vergroten en laat jouw bezoekers zien dat je gepassioneerd bent over waar jij over schrijft.
Bovendien is het een fijne manier om je bezoekers de kans te geven contact met je op te nemen. Het is als schrijver goed om te horen wat zij van de blog vinden. Dit kan ook dienen als inspiratie voor ideeën over van welk type inhoud ze meer willen. Het is dus een goed idee om een contactpagina te hebben, met een e-mailadres of een contactformulier. Bij one.com kan je eenvoudig e-mailadressen aanmaken met je domeinnaam.
Tip # 5: Gebruik Social Media om het woord te verspreiden
Wij zien social media als een fijne manier om nieuws over je blog onder een breder publiek te verspreiden. Inmiddels zijn er verschillende methoden waarop je sociale media kunt gebruiken. Zo kun je bijvoorbeeld je eigen pagina maken op Facebook, Instagram en Twitter. Je kunt dit doen om met je volgers te communiceren en hen op de hoogte te houden van wat er op jouw blog gebeurt en wanneer er nieuwe blogs te lezen zijn. Via social media vergroot je ook je publiek. Mensen scrollen namelijk eerder social media af om interessante onderwerpen te vinden dan dat ze rechtstreeks in de browser naar blogs zoeken.
We raden ook aan om je bloglink te delen in verschillende groepen en accounts die gerelateerd zijn aan je blog onderwerp. Je hebt een hoop forums – nationaal en internationaal – en Facebook groepen waar er een groep mensen op smart wacht op interessante informatie over een specifiek onderwerp. Daarnaast is het ook een goed idee om actief te blijven in dit soort groepen. Je blijft op de hoogte van wat er gaande is, waardoor input ook kan dienen als een uitstekende inspiratiebron.
Bonus Tip: Verdien geld met je blog.
Geld verdienen? We zien de eurotekens al in je ogen. Toch is er een reden dat deze bonustip over geld verdienen met je blog onderaan dit artikel staat. Dat komt omdat om geld te verdienen je eerst groot moet worden als blogger. Je pagina moet echt een grote hoeveelheid online verkeer hebben op frequente basis om inkomsten te genereren. Betaald worden om over je passie te schrijven is daarom natuurlijk voor velen een droom – of het nu naast je reguliere baan is of je fulltime baan.
Je kunt natuurlijk technisch gezien advertenties overal op je blog plaatsen wanneer je begint. Dit bevelen we alleen niet aan. Verplaats je maar eens in je bezoeker. Je komt op een website die je nog nooit eerder hebt gezien. Op de pagina zijn één of enkele blogposts gepubliceerd en op de helft van de pagina ziet je afleidende advertenties. Hoe groot is de kans dat je verder leest? Kom je terug naar de pagina? Waarschijnlijk niet.
Geld verdienen met een blog is iets dat tijd kost en wat strategisch denken vereist. Er zijn verschillende manieren om geld te verdienen op je website. Deze verschillende opties en hoe ze strategisch kunnen worden ingezet lopen we even met je door in dit artikel.