Warning: Undefined variable $blocks in /customers/c/9/8/wpin4.1prod.one/httpd.www/landing-v2/wp-content/themes/onecom-landing-page-v2/functions.php on line 1431 Warning: Trying to access array offset on value of type null in /customers/c/9/8/wpin4.1prod.one/httpd.www/landing-v2/wp-content/themes/onecom-landing-page-v2/functions.php on line 1431 Warning: Trying to access array offset on value of type null in /customers/c/9/8/wpin4.1prod.one/httpd.www/landing-v2/wp-content/themes/onecom-landing-page-v2/functions.php on line 1431 Deprecated: str_replace(): Passing null to parameter #3 ($subject) of type array|string is deprecated in /customers/c/9/8/wpin4.1prod.one/httpd.www/landing-v2/wp-content/themes/onecom-landing-page-v2/functions.php on line 1431 Warning: Undefined variable $blocks in /customers/c/9/8/wpin4.1prod.one/httpd.www/landing-v2/wp-content/themes/onecom-landing-page-v2/functions.php on line 1441 Warning: Trying to access array offset on value of type null in /customers/c/9/8/wpin4.1prod.one/httpd.www/landing-v2/wp-content/themes/onecom-landing-page-v2/functions.php on line 1441 Warning: Trying to access array offset on value of type null in /customers/c/9/8/wpin4.1prod.one/httpd.www/landing-v2/wp-content/themes/onecom-landing-page-v2/functions.php on line 1441 Deprecated: preg_match(): Passing null to parameter #2 ($subject) of type string is deprecated in /customers/c/9/8/wpin4.1prod.one/httpd.www/landing-v2/wp-content/themes/onecom-landing-page-v2/functions.php on line 1442 Warning: Undefined variable $blocks in /customers/c/9/8/wpin4.1prod.one/httpd.www/landing-v2/wp-content/themes/onecom-landing-page-v2/functions.php on line 1441 Warning: Trying to access array offset on value of type null in /customers/c/9/8/wpin4.1prod.one/httpd.www/landing-v2/wp-content/themes/onecom-landing-page-v2/functions.php on line 1441 Warning: Trying to access array offset on value of type null in /customers/c/9/8/wpin4.1prod.one/httpd.www/landing-v2/wp-content/themes/onecom-landing-page-v2/functions.php on line 1441 Deprecated: preg_match(): Passing null to parameter #2 ($subject) of type string is deprecated in /customers/c/9/8/wpin4.1prod.one/httpd.www/landing-v2/wp-content/themes/onecom-landing-page-v2/functions.php on line 1442 Warning: Undefined variable $blocks in /customers/c/9/8/wpin4.1prod.one/httpd.www/landing-v2/wp-content/themes/onecom-landing-page-v2/functions.php on line 1441 Warning: Trying to access array offset on value of type null in /customers/c/9/8/wpin4.1prod.one/httpd.www/landing-v2/wp-content/themes/onecom-landing-page-v2/functions.php on line 1441 Warning: Trying to access array offset on value of type null in /customers/c/9/8/wpin4.1prod.one/httpd.www/landing-v2/wp-content/themes/onecom-landing-page-v2/functions.php on line 1441 Deprecated: preg_match(): Passing null to parameter #2 ($subject) of type string is deprecated in /customers/c/9/8/wpin4.1prod.one/httpd.www/landing-v2/wp-content/themes/onecom-landing-page-v2/functions.php on line 1442 Warning: Undefined variable $blocks in /customers/c/9/8/wpin4.1prod.one/httpd.www/landing-v2/wp-content/themes/onecom-landing-page-v2/functions.php on line 1441 Warning: Trying to access array offset on value of type null in /customers/c/9/8/wpin4.1prod.one/httpd.www/landing-v2/wp-content/themes/onecom-landing-page-v2/functions.php on line 1441 Warning: Trying to access array offset on value of type null in /customers/c/9/8/wpin4.1prod.one/httpd.www/landing-v2/wp-content/themes/onecom-landing-page-v2/functions.php on line 1441 Deprecated: preg_match(): Passing null to parameter #2 ($subject) of type string is deprecated in /customers/c/9/8/wpin4.1prod.one/httpd.www/landing-v2/wp-content/themes/onecom-landing-page-v2/functions.php on line 1442 Warning: Undefined variable $blocks in /customers/c/9/8/wpin4.1prod.one/httpd.www/landing-v2/wp-content/themes/onecom-landing-page-v2/functions.php on line 1441 Warning: Trying to access array offset on value of type null in /customers/c/9/8/wpin4.1prod.one/httpd.www/landing-v2/wp-content/themes/onecom-landing-page-v2/functions.php on line 1441 Warning: Trying to access array offset on value of type null in /customers/c/9/8/wpin4.1prod.one/httpd.www/landing-v2/wp-content/themes/onecom-landing-page-v2/functions.php on line 1441 Deprecated: preg_match(): Passing null to parameter #2 ($subject) of type string is deprecated in /customers/c/9/8/wpin4.1prod.one/httpd.www/landing-v2/wp-content/themes/onecom-landing-page-v2/functions.php on line 1442 Warning: Undefined variable $blocks in /customers/c/9/8/wpin4.1prod.one/httpd.www/landing-v2/wp-content/themes/onecom-landing-page-v2/functions.php on line 1441 Warning: Trying to access array offset on value of type null in /customers/c/9/8/wpin4.1prod.one/httpd.www/landing-v2/wp-content/themes/onecom-landing-page-v2/functions.php on line 1441 Warning: Trying to access array offset on value of type null in /customers/c/9/8/wpin4.1prod.one/httpd.www/landing-v2/wp-content/themes/onecom-landing-page-v2/functions.php on line 1441 Deprecated: preg_match(): Passing null to parameter #2 ($subject) of type string is deprecated in /customers/c/9/8/wpin4.1prod.one/httpd.www/landing-v2/wp-content/themes/onecom-landing-page-v2/functions.php on line 1442 Warning: Undefined variable $blocks in /customers/c/9/8/wpin4.1prod.one/httpd.www/landing-v2/wp-content/themes/onecom-landing-page-v2/functions.php on line 1441 Warning: Trying to access array offset on value of type null in /customers/c/9/8/wpin4.1prod.one/httpd.www/landing-v2/wp-content/themes/onecom-landing-page-v2/functions.php on line 1441 Warning: Trying to access array offset on value of type null in /customers/c/9/8/wpin4.1prod.one/httpd.www/landing-v2/wp-content/themes/onecom-landing-page-v2/functions.php on line 1441 Deprecated: preg_match(): Passing null to parameter #2 ($subject) of type string is deprecated in /customers/c/9/8/wpin4.1prod.one/httpd.www/landing-v2/wp-content/themes/onecom-landing-page-v2/functions.php on line 1442 Warning: Undefined variable $blocks in /customers/c/9/8/wpin4.1prod.one/httpd.www/landing-v2/wp-content/themes/onecom-landing-page-v2/functions.php on line 1441 Warning: Trying to access array offset on value of type null in /customers/c/9/8/wpin4.1prod.one/httpd.www/landing-v2/wp-content/themes/onecom-landing-page-v2/functions.php on line 1441 Warning: Trying to access array offset on value of type null in /customers/c/9/8/wpin4.1prod.one/httpd.www/landing-v2/wp-content/themes/onecom-landing-page-v2/functions.php on line 1441 Deprecated: preg_match(): Passing null to parameter #2 ($subject) of type string is deprecated in /customers/c/9/8/wpin4.1prod.one/httpd.www/landing-v2/wp-content/themes/onecom-landing-page-v2/functions.php on line 1442 Warning: Undefined variable $blocks in /customers/c/9/8/wpin4.1prod.one/httpd.www/landing-v2/wp-content/themes/onecom-landing-page-v2/functions.php on line 1441 Warning: Trying to access array offset on value of type null in /customers/c/9/8/wpin4.1prod.one/httpd.www/landing-v2/wp-content/themes/onecom-landing-page-v2/functions.php on line 1441 Warning: Trying to access array offset on value of type null in /customers/c/9/8/wpin4.1prod.one/httpd.www/landing-v2/wp-content/themes/onecom-landing-page-v2/functions.php on line 1441 Deprecated: preg_match(): Passing null to parameter #2 ($subject) of type string is deprecated in /customers/c/9/8/wpin4.1prod.one/httpd.www/landing-v2/wp-content/themes/onecom-landing-page-v2/functions.php on line 1442 Warning: Undefined variable $blocks in /customers/c/9/8/wpin4.1prod.one/httpd.www/landing-v2/wp-content/themes/onecom-landing-page-v2/functions.php on line 1441 Warning: Trying to access array offset on value of type null in /customers/c/9/8/wpin4.1prod.one/httpd.www/landing-v2/wp-content/themes/onecom-landing-page-v2/functions.php on line 1441 Warning: Trying to access array offset on value of type null in /customers/c/9/8/wpin4.1prod.one/httpd.www/landing-v2/wp-content/themes/onecom-landing-page-v2/functions.php on line 1441 Deprecated: preg_match(): Passing null to parameter #2 ($subject) of type string is deprecated in /customers/c/9/8/wpin4.1prod.one/httpd.www/landing-v2/wp-content/themes/onecom-landing-page-v2/functions.php on line 1442 Warning: Undefined variable $blocks in /customers/c/9/8/wpin4.1prod.one/httpd.www/landing-v2/wp-content/themes/onecom-landing-page-v2/functions.php on line 1441 Warning: Trying to access array offset on value of type null in /customers/c/9/8/wpin4.1prod.one/httpd.www/landing-v2/wp-content/themes/onecom-landing-page-v2/functions.php on line 1441 Warning: Trying to access array offset on value of type null in /customers/c/9/8/wpin4.1prod.one/httpd.www/landing-v2/wp-content/themes/onecom-landing-page-v2/functions.php on line 1441 Deprecated: preg_match(): Passing null to parameter #2 ($subject) of type string is deprecated in /customers/c/9/8/wpin4.1prod.one/httpd.www/landing-v2/wp-content/themes/onecom-landing-page-v2/functions.php on line 1442 Warning: Undefined variable $blocks in /customers/c/9/8/wpin4.1prod.one/httpd.www/landing-v2/wp-content/themes/onecom-landing-page-v2/functions.php on line 1441 Warning: Trying to access array offset on value of type null in /customers/c/9/8/wpin4.1prod.one/httpd.www/landing-v2/wp-content/themes/onecom-landing-page-v2/functions.php on line 1441 Warning: Trying to access array offset on value of type null in /customers/c/9/8/wpin4.1prod.one/httpd.www/landing-v2/wp-content/themes/onecom-landing-page-v2/functions.php on line 1441 Deprecated: preg_match(): Passing null to parameter #2 ($subject) of type string is deprecated in /customers/c/9/8/wpin4.1prod.one/httpd.www/landing-v2/wp-content/themes/onecom-landing-page-v2/functions.php on line 1442 Warning: Undefined variable $blocks in /customers/c/9/8/wpin4.1prod.one/httpd.www/landing-v2/wp-content/themes/onecom-landing-page-v2/functions.php on line 1441 Warning: Trying to access array offset on value of type null in /customers/c/9/8/wpin4.1prod.one/httpd.www/landing-v2/wp-content/themes/onecom-landing-page-v2/functions.php on line 1441 Warning: Trying to access array offset on value of type null in /customers/c/9/8/wpin4.1prod.one/httpd.www/landing-v2/wp-content/themes/onecom-landing-page-v2/functions.php on line 1441 Deprecated: preg_match(): Passing null to parameter #2 ($subject) of type string is deprecated in /customers/c/9/8/wpin4.1prod.one/httpd.www/landing-v2/wp-content/themes/onecom-landing-page-v2/functions.php on line 1442 Warning: Undefined variable $blocks in /customers/c/9/8/wpin4.1prod.one/httpd.www/landing-v2/wp-content/themes/onecom-landing-page-v2/functions.php on line 1441 Warning: Trying to access array offset on value of type null in /customers/c/9/8/wpin4.1prod.one/httpd.www/landing-v2/wp-content/themes/onecom-landing-page-v2/functions.php on line 1441 Warning: Trying to access array offset on value of type null in /customers/c/9/8/wpin4.1prod.one/httpd.www/landing-v2/wp-content/themes/onecom-landing-page-v2/functions.php on line 1441 Deprecated: preg_match(): Passing null to parameter #2 ($subject) of type string is deprecated in /customers/c/9/8/wpin4.1prod.one/httpd.www/landing-v2/wp-content/themes/onecom-landing-page-v2/functions.php on line 1442 Warning: Undefined variable $blocks in /customers/c/9/8/wpin4.1prod.one/httpd.www/landing-v2/wp-content/themes/onecom-landing-page-v2/functions.php on line 1441 Warning: Trying to access array offset on value of type null in /customers/c/9/8/wpin4.1prod.one/httpd.www/landing-v2/wp-content/themes/onecom-landing-page-v2/functions.php on line 1441 Warning: Trying to access array offset on value of type null in /customers/c/9/8/wpin4.1prod.one/httpd.www/landing-v2/wp-content/themes/onecom-landing-page-v2/functions.php on line 1441 Deprecated: preg_match(): Passing null to parameter #2 ($subject) of type string is deprecated in /customers/c/9/8/wpin4.1prod.one/httpd.www/landing-v2/wp-content/themes/onecom-landing-page-v2/functions.php on line 1442 Warning: Undefined variable $blocks in /customers/c/9/8/wpin4.1prod.one/httpd.www/landing-v2/wp-content/themes/onecom-landing-page-v2/functions.php on line 1441 Warning: Trying to access array offset on value of type null in /customers/c/9/8/wpin4.1prod.one/httpd.www/landing-v2/wp-content/themes/onecom-landing-page-v2/functions.php on line 1441 Warning: Trying to access array offset on value of type null in /customers/c/9/8/wpin4.1prod.one/httpd.www/landing-v2/wp-content/themes/onecom-landing-page-v2/functions.php on line 1441 Deprecated: preg_match(): Passing null to parameter #2 ($subject) of type string is deprecated in /customers/c/9/8/wpin4.1prod.one/httpd.www/landing-v2/wp-content/themes/onecom-landing-page-v2/functions.php on line 1442 Warning: Undefined variable $blocks in /customers/c/9/8/wpin4.1prod.one/httpd.www/landing-v2/wp-content/themes/onecom-landing-page-v2/functions.php on line 1441 Warning: Trying to access array offset on value of type null in /customers/c/9/8/wpin4.1prod.one/httpd.www/landing-v2/wp-content/themes/onecom-landing-page-v2/functions.php on line 1441 Warning: Trying to access array offset on value of type null in /customers/c/9/8/wpin4.1prod.one/httpd.www/landing-v2/wp-content/themes/onecom-landing-page-v2/functions.php on line 1441 Deprecated: preg_match(): Passing null to parameter #2 ($subject) of type string is deprecated in /customers/c/9/8/wpin4.1prod.one/httpd.www/landing-v2/wp-content/themes/onecom-landing-page-v2/functions.php on line 1442 Warning: Undefined variable $blocks in /customers/c/9/8/wpin4.1prod.one/httpd.www/landing-v2/wp-content/themes/onecom-landing-page-v2/functions.php on line 1441 Warning: Trying to access array offset on value of type null in /customers/c/9/8/wpin4.1prod.one/httpd.www/landing-v2/wp-content/themes/onecom-landing-page-v2/functions.php on line 1441 Warning: Trying to access array offset on value of type null in /customers/c/9/8/wpin4.1prod.one/httpd.www/landing-v2/wp-content/themes/onecom-landing-page-v2/functions.php on line 1441 Deprecated: preg_match(): Passing null to parameter #2 ($subject) of type string is deprecated in /customers/c/9/8/wpin4.1prod.one/httpd.www/landing-v2/wp-content/themes/onecom-landing-page-v2/functions.php on line 1442 Warning: Undefined variable $blocks in /customers/c/9/8/wpin4.1prod.one/httpd.www/landing-v2/wp-content/themes/onecom-landing-page-v2/functions.php on line 1441 Warning: Trying to access array offset on value of type null in /customers/c/9/8/wpin4.1prod.one/httpd.www/landing-v2/wp-content/themes/onecom-landing-page-v2/functions.php on line 1441 Warning: Trying to access array offset on value of type null in /customers/c/9/8/wpin4.1prod.one/httpd.www/landing-v2/wp-content/themes/onecom-landing-page-v2/functions.php on line 1441 Deprecated: preg_match(): Passing null to parameter #2 ($subject) of type string is deprecated in /customers/c/9/8/wpin4.1prod.one/httpd.www/landing-v2/wp-content/themes/onecom-landing-page-v2/functions.php on line 1442 Warning: Undefined variable $blocks in /customers/c/9/8/wpin4.1prod.one/httpd.www/landing-v2/wp-content/themes/onecom-landing-page-v2/functions.php on line 1441 Warning: Trying to access array offset on value of type null in /customers/c/9/8/wpin4.1prod.one/httpd.www/landing-v2/wp-content/themes/onecom-landing-page-v2/functions.php on line 1441 Warning: Trying to access array offset on value of type null in /customers/c/9/8/wpin4.1prod.one/httpd.www/landing-v2/wp-content/themes/onecom-landing-page-v2/functions.php on line 1441 Deprecated: preg_match(): Passing null to parameter #2 ($subject) of type string is deprecated in /customers/c/9/8/wpin4.1prod.one/httpd.www/landing-v2/wp-content/themes/onecom-landing-page-v2/functions.php on line 1442 Warning: Undefined variable $blocks in /customers/c/9/8/wpin4.1prod.one/httpd.www/landing-v2/wp-content/themes/onecom-landing-page-v2/functions.php on line 1441 Warning: Trying to access array offset on value of type null in /customers/c/9/8/wpin4.1prod.one/httpd.www/landing-v2/wp-content/themes/onecom-landing-page-v2/functions.php on line 1441 Warning: Trying to access array offset on value of type null in /customers/c/9/8/wpin4.1prod.one/httpd.www/landing-v2/wp-content/themes/onecom-landing-page-v2/functions.php on line 1441 Deprecated: preg_match(): Passing null to parameter #2 ($subject) of type string is deprecated in /customers/c/9/8/wpin4.1prod.one/httpd.www/landing-v2/wp-content/themes/onecom-landing-page-v2/functions.php on line 1442 Warning: Undefined variable $blocks in /customers/c/9/8/wpin4.1prod.one/httpd.www/landing-v2/wp-content/themes/onecom-landing-page-v2/functions.php on line 1441 Warning: Trying to access array offset on value of type null in /customers/c/9/8/wpin4.1prod.one/httpd.www/landing-v2/wp-content/themes/onecom-landing-page-v2/functions.php on line 1441 Warning: Trying to access array offset on value of type null in /customers/c/9/8/wpin4.1prod.one/httpd.www/landing-v2/wp-content/themes/onecom-landing-page-v2/functions.php on line 1441 Deprecated: preg_match(): Passing null to parameter #2 ($subject) of type string is deprecated in /customers/c/9/8/wpin4.1prod.one/httpd.www/landing-v2/wp-content/themes/onecom-landing-page-v2/functions.php on line 1442 Warning: Undefined variable $blocks in /customers/c/9/8/wpin4.1prod.one/httpd.www/landing-v2/wp-content/themes/onecom-landing-page-v2/functions.php on line 1441 Warning: Trying to access array offset on value of type null in /customers/c/9/8/wpin4.1prod.one/httpd.www/landing-v2/wp-content/themes/onecom-landing-page-v2/functions.php on line 1441 Warning: Trying to access array offset on value of type null in /customers/c/9/8/wpin4.1prod.one/httpd.www/landing-v2/wp-content/themes/onecom-landing-page-v2/functions.php on line 1441 Deprecated: preg_match(): Passing null to parameter #2 ($subject) of type string is deprecated in /customers/c/9/8/wpin4.1prod.one/httpd.www/landing-v2/wp-content/themes/onecom-landing-page-v2/functions.php on line 1442
De 8 beste WordPress thema's van 2021
Ontdek waarom ook jij aan de slag wilt met deze thema's!
We hebben hieronder een lijst samengesteld met 8 WordPress-thema's die jou kunnen helpen op de weg naar een mooi ontwerp voor je website. We kunnen ons namelijk goed voorstellen dat je je overweldigd voelt bij het uitzoeken van de beste thema's voor WordPress en jouw bedrijf. Daarom hebben we dit lijstje voor je gemaakt.
We zullen je niet lastigvallen met een lange lijst met te veel thema's die allemaal misschien wel goed zijn om te hebben. Nee, we zullen specifieker zijn. Deze lijst toont de beste WordPress-thema's die perfect werken in bepaalde branches. Als je bijvoorbeeld een restaurant hebt en geen thema kunt kiezen, hebben wij hier een aantal goede aanbevelingen voor. De meeste thema's zijn ook de beste gratis WordPress-thema's die er zijn. We zullen je door onze lijst leiden en uitleggen waarom elk van deze thema's het bedrijfsproces ten goede kunnen komen.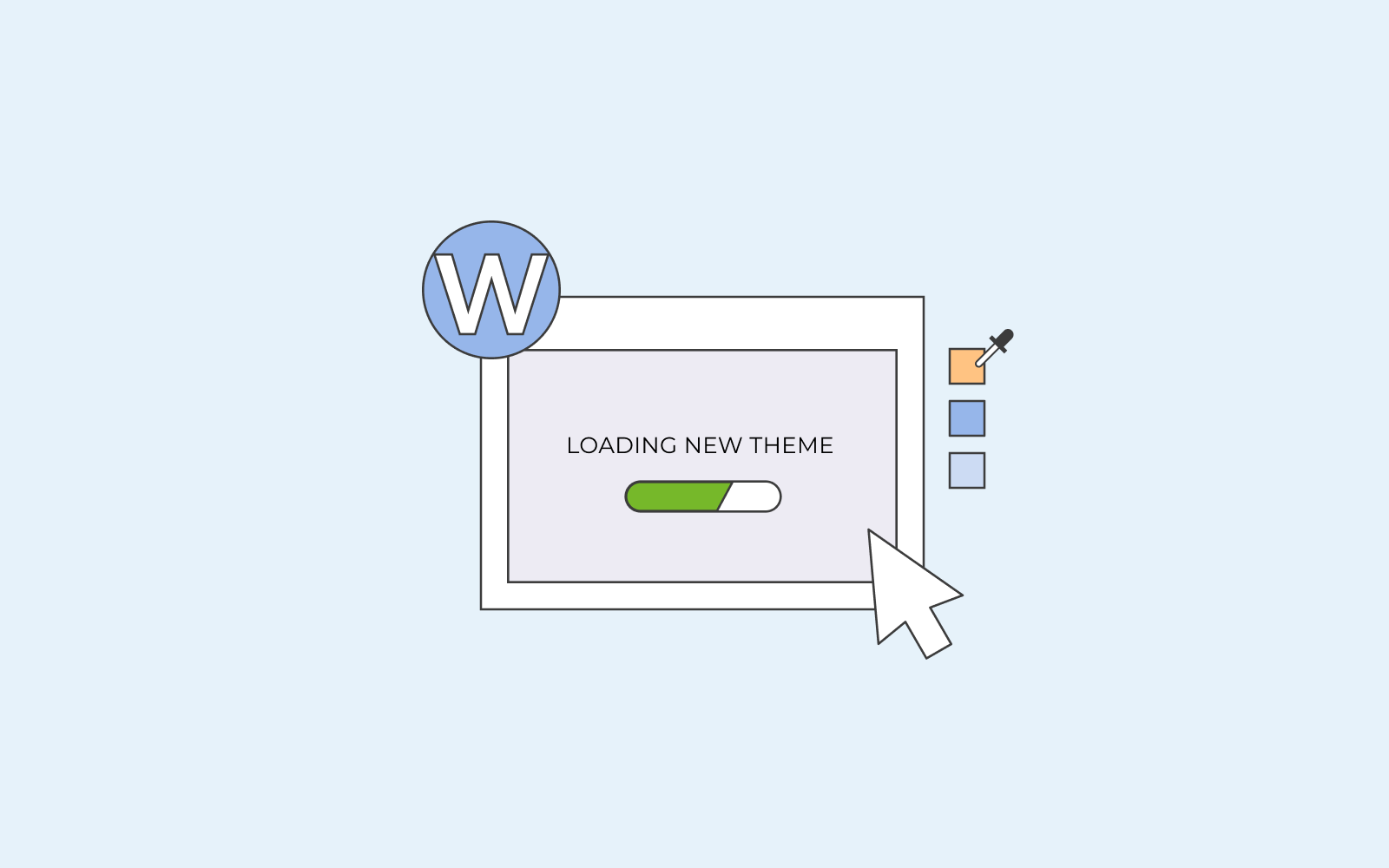 Zo werkt een WordPress thema
Jouw WordPress-reis begint bij het kiezen van een WordPress-thema die het beste bij jou als ondernemer past. Een thema trekt namelijk de aandacht van je bezoekers. Heb je ooit een website bezocht en je verbaasd over het ontwerp? Misschien heb je zelfs elke pagina bezocht alleen omdat je het design van het WordPress-thema fascinerend vond. Dit is een gevoel en een gevoel van verwondering waar je naar wilt streven bij het kiezen van een thema voor een WordPress-website.
De meest voorkomende soorten website thema's zijn thema's met een koptekst, een zijbalk naar rechts of links en het hoofdgedeelte van de inhoud, met misschien een bijbehorende afbeelding in het midden. Het kiezen van een thema hangt af van het type bedrijf dat je hebt. Wat verkoop je op je website? Als je bijvoorbeeld huizen te koop hebt, moet de website een thema hebben dat sterk op afbeeldingen en makelaardij is gericht. Eigenlijk zou je bezoeker bij het eerste bezoek aan je website alleen een grote afbeelding van bijvoorbeeld een keuken moeten zien, of een ander onderdeel van het huis dat de aandacht trek.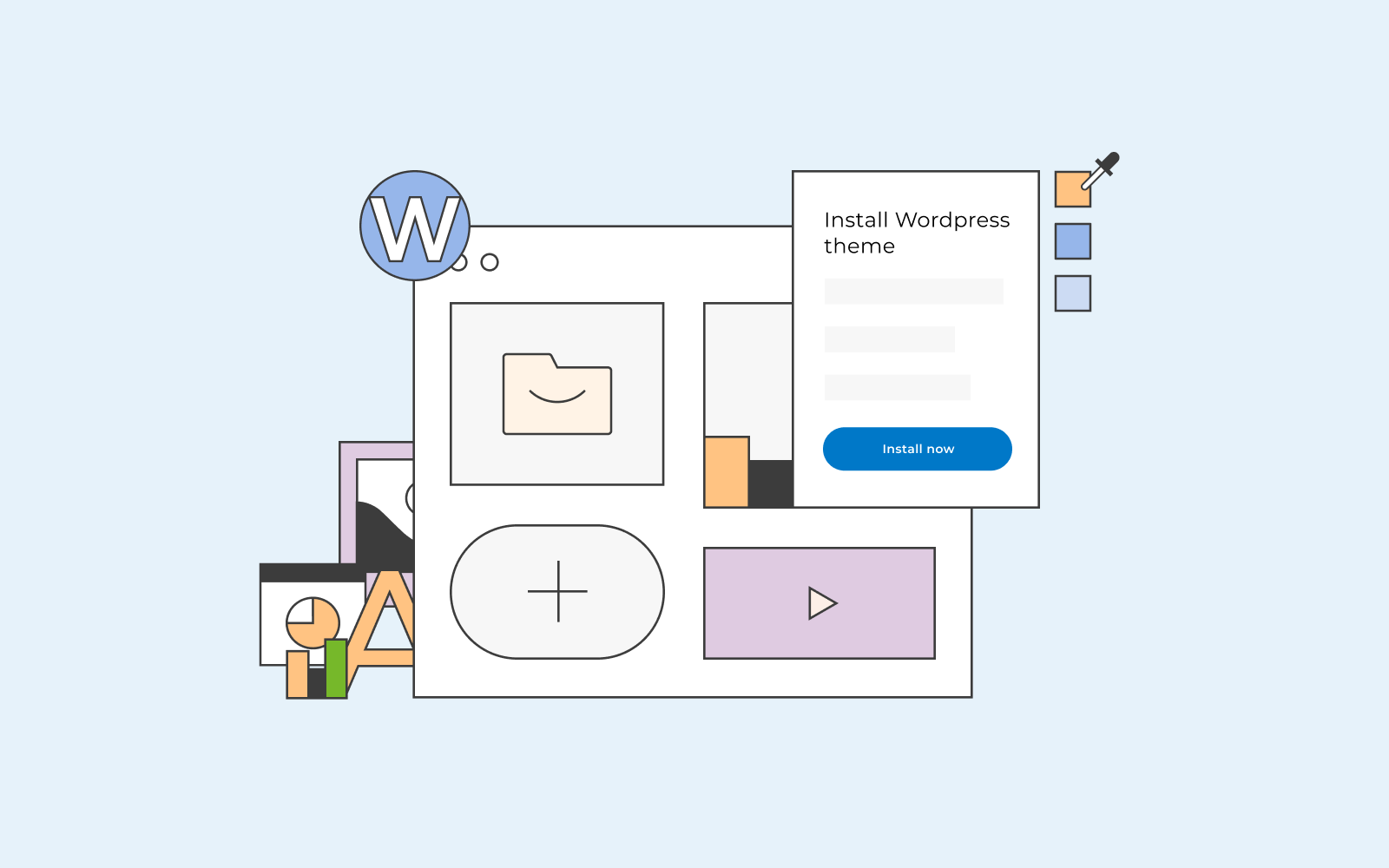 Oneindige keuze van betaalde & gratis thema's
WordPress heeft eindeloos veel thema's waaruit we kunnen kiezen. Zo zijn er meer dan 10.000 WordPress-thema's beschikbaar voor ons gebruik. Dit komt omdat WordPress een grote gemeenschap heeft van ontwikkelaars en ontwerpers die duizenden thema's maken, en daarom kan het een uitdaging zijn om het perfecte en meest betrouwbare WordPress-thema te kiezen. Gelukkig zijn veel van de beste WordPress-thema's ook gratis. Daarom kun je verschillende thema's testen en ermee spelen totdat je jouw favoriete thema vindt.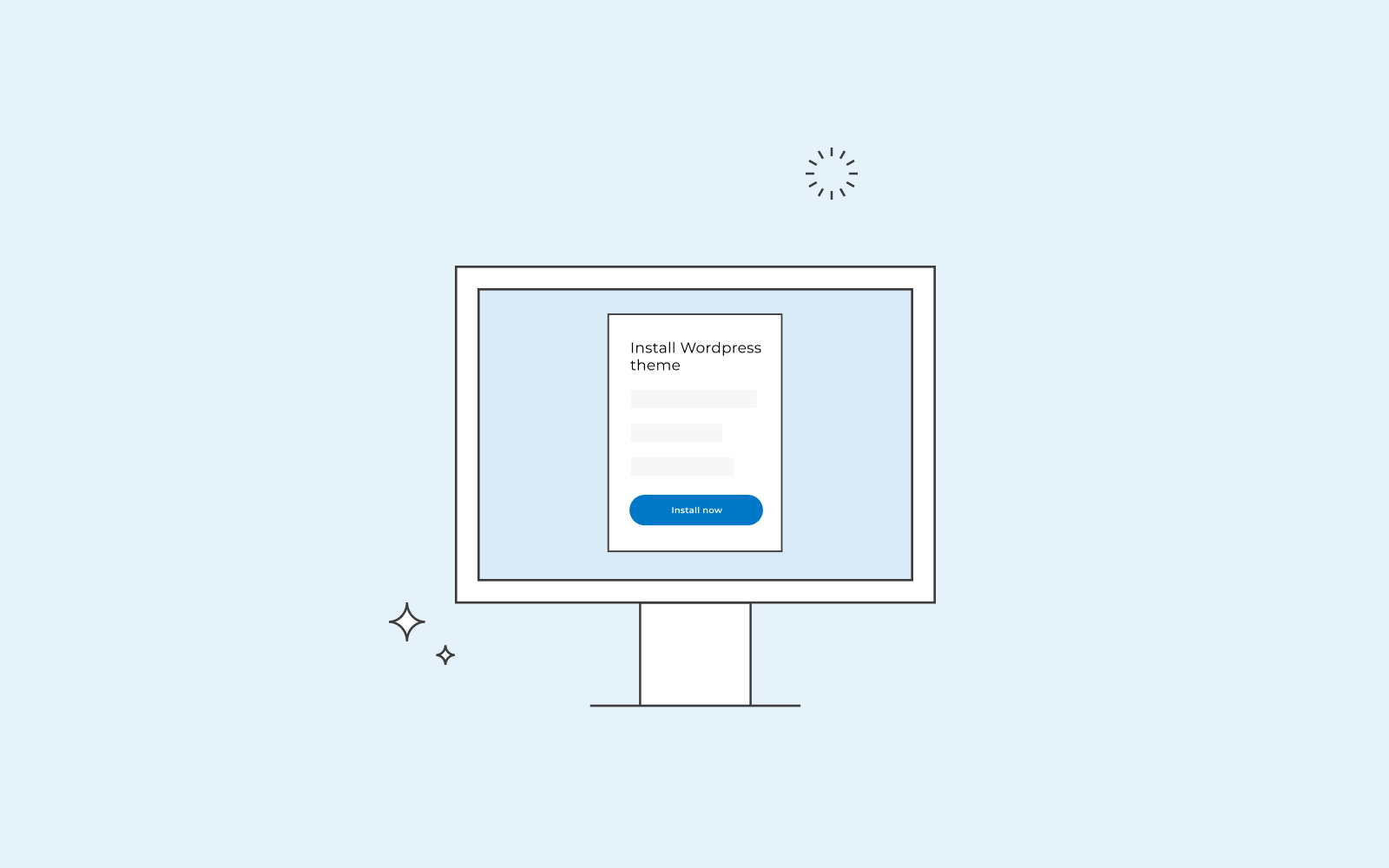 Redenen om een goed thema uit te kiezen
Waarom zou je hier tijd in moeten steken?
Het hebben van een van de best beoordeelde WordPress-thema's kan je website en jouw eindgebruikerservaring verbeteren.
Je kunt het uiterlijk van de website optimaliseren door kleuren, lettertypen en andere elementen aan te passen. Hiermee kan je de aantrekkelijkheid van je website vergroten.
WordPress-thema's worden constant bijgewerkt en helpen malware-aanvallen te voorkomen.
Met WordPress-thema's kun je je online aanwezigheid vergroten door gebruik te maken van alle functies die de thema's bieden.
Je kunt de kwaliteit van je website behouden met behulp van WordPress-thema's en het gebruik van SEO-geoptimaliseerde programmeertaal.
Het is van essentieel belang om ervoor te zorgen dat je het meest betrouwbare WordPress-thema download. Zorg ervoor dat de provider betrouwbaar is en dat het thema van kwaliteit is en goed presteert. Zo voorkom je dat jouw website makkelijk gehackt wordt.
Nu je weet hoe belangrijk een WordPress-thema is, kunnen we enkele van onze favoriete thema's doornemen.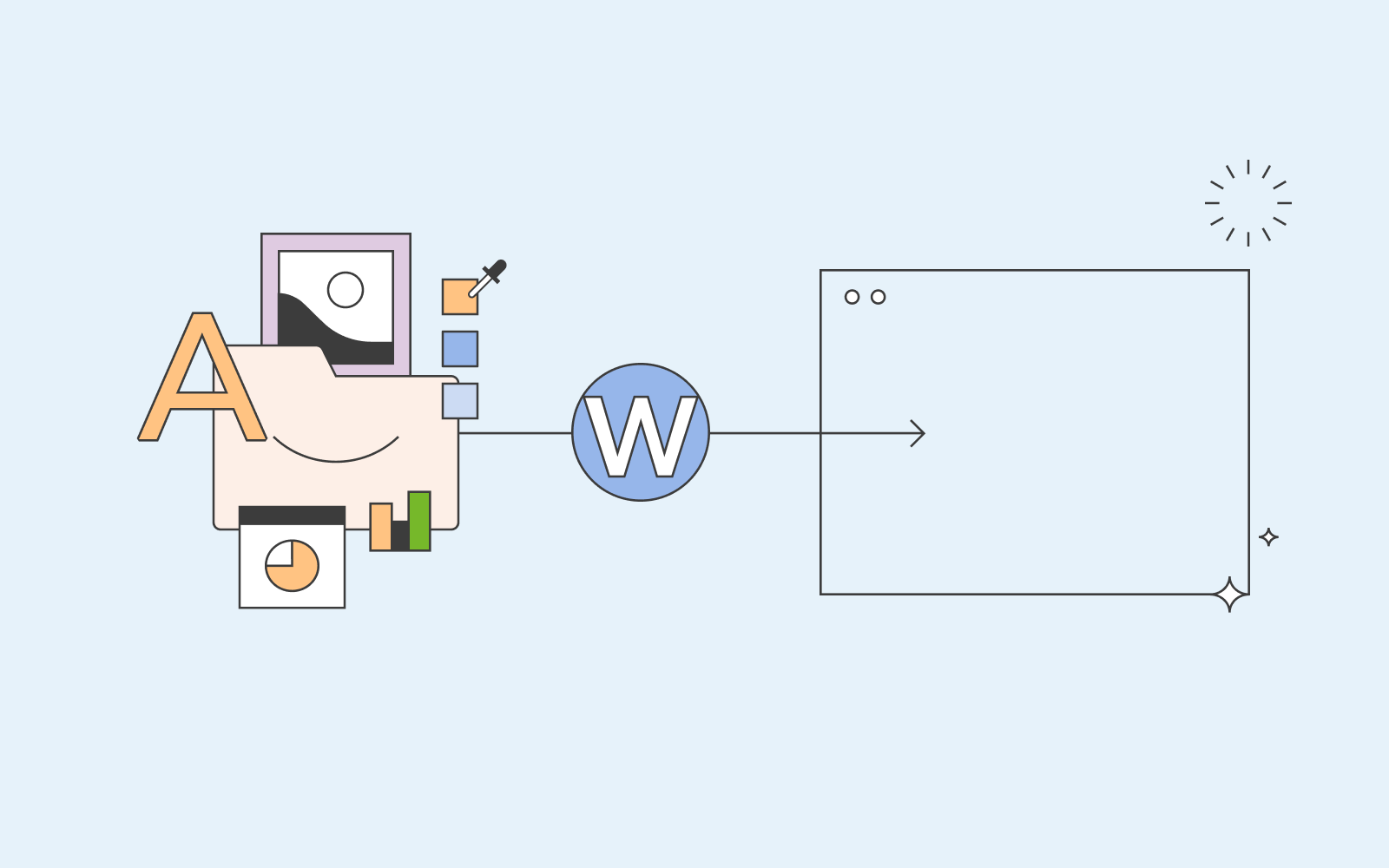 Dit zijn de 8 beste WordPress thema's voor jouw website
In deze lijst hebben we verschillende WordPress-thema's samengesteld die jouw website zullen verbeteren. We bespreken alle redenen hebben die betrekking hebben tot verschillende soorten bedrijven en producten die kunnen worden geëxploiteerd. Dus laten we beginnen.
Voor starters
Het Awaken-thema is een elegante lay-out in tijdschrift stijl die is gestructureerd met verschillende secties. Het is prachtig gemaakt en zo gebouwd dat het meegroeit met je activiteiten. Er is ook een betaalde Pro-versie die je toegang geeft tot meer functies zoals AJAX-widgets en meer dia's.
Dit thema is geweldig als je een net nieuwe website-eigenaar bent. Het is een eenvoudig en mooi thema en je zult er baat bij hebben als je je tenen onderdompelt in de wereld van website-ontwerp. Je wil geen WordPress-thema dat te ingewikkeld is als je net begint; begin met iets eenvoudigs en ga omhoog als je voelt dat het tijd is.
Astra is ook een ander WordPress-thema dat heel fijn werkt voor beginners. Het Astra-thema biedt tal van gratis extensies, wat geweldig is omdat je niet hoeft te zoeken naar extensies die jouw website kunnen verbeteren als je een nieuwe website-eigenaar bent.
Het Astra-thema biedt ook een soepele ervaring, verschillende aanpassingen en is licht van gewicht, zodat je je geen zorgen hoeft te maken over de laadtijd. Daarnaast is er een online webshop in het thema opgenomen. Als je een nieuwe website-beginner bent en producten online wilt verkopen, is dit een geweldig thema voor jou.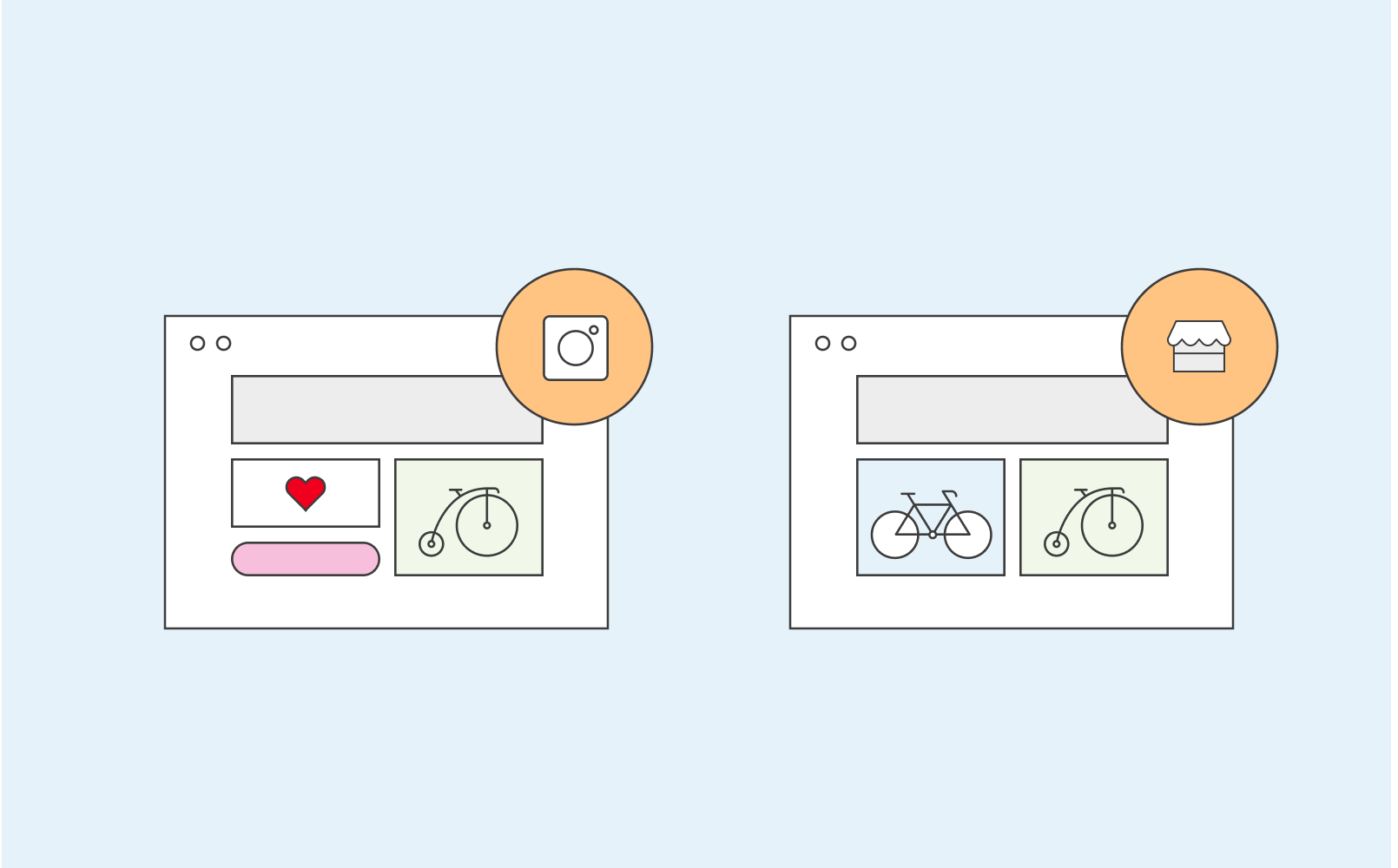 Restaurant of barhouders
Auberge is een uitstekend thema voor restaurants en cafés, met specifieke secties voor menu's en reserveringen. Het is op een schone en minimalistische manier ingedeeld en is perfect voor iedereen die onmiddellijk zijn bedrijf wil starten en zijn website toegankelijk wil maken. Auberge is een modern thema met aanpasbare kleuren en is responsief. Zo kun je bijvoorbeeld recepten delen met je klanten of het heerlijke eten dat jij in je restaurant of café serveert, delen via voedsel menu's.
Reisblog
Als je een reisblog hebt, is het thema 'Travel way' het thema voor jou. Je kunt alle foto's die je tijdens je reizen hebt gemaakt gemakkelijk delen. Bovendien kan het thema Travel way worden gebruikt als je bijvoorbeeld een reisbureau runt. Zo kan je heel mooi alle bestemmingen laten zien. Je kunt het thema ook combineren met de WooCommerce-plugin om rondreizen of reisgidsen online te verkopen. Het thema is responsief en de lay-out is zeer modern. Bovendien bevat het thema de beste technologie, zoals boeiende graphics.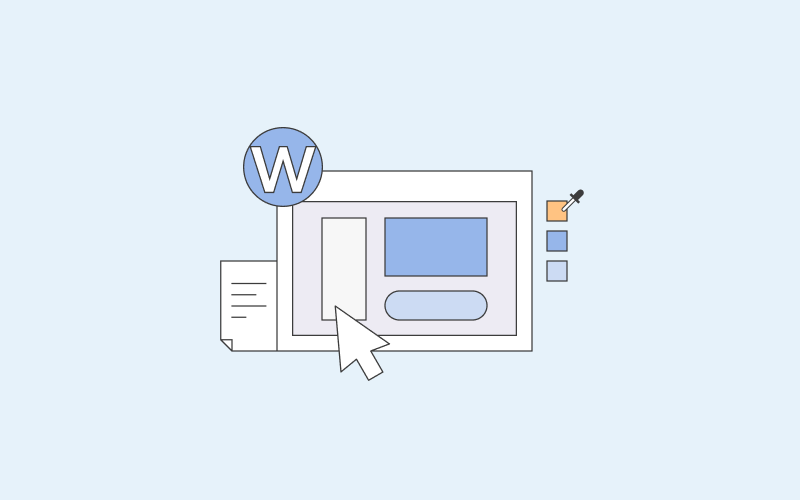 Goed gevonden worden
Als je wilt dat je website SEO-geoptimaliseerd is, is Zakra een geweldig WordPress-thema dat je zal helpen bij het opzetten van een SEO-geoptimaliseerde website. Het Zakra-thema is extreem snel wanneer het wordt geladen. Het is geoptimaliseerd voor grote zoekmachines zoals Google en ondersteunt verschillende SEO-plugins die je nodig hebt om de website te verbeteren.
Het Zakra WordPress-thema staat bekend omdat het flexibel en professioneel is. Je kunt een website runnen voor je portfolio's of als verzorger van bruiloften, of je WooCommerce webwinkel, om er maar een paar te noemen.
Zakelijke sites
Soms heb je een website nodig die een enorme informatiearchitectuur kan ondersteunen. Een enorme 'informatiearchitectuur', dat wil zeggen een structuur waar je veel informatie in kwijt kunt, vereenvoudigt de navigatie. Het helpt bezoekers de informatie die ze zoeken snel en moeiteloos te vinden. Het EduPress-thema is een thema dat je daarbij zal helpen.
Het EduPress-thema heeft een modern, strak ontwerp met een lay-out met twee kolommen en is super makkelijk te navigeren. Denk bijvoorbeeld aan alle universitaire websites die je hebt bezocht en hoe hun thema de informatiearchitectuur ondersteunt die een universiteit nodig heeft. Dit thema werkt uitstekend voor mensen die educatieve, zakelijke, zakelijke of non-profit websites beheren.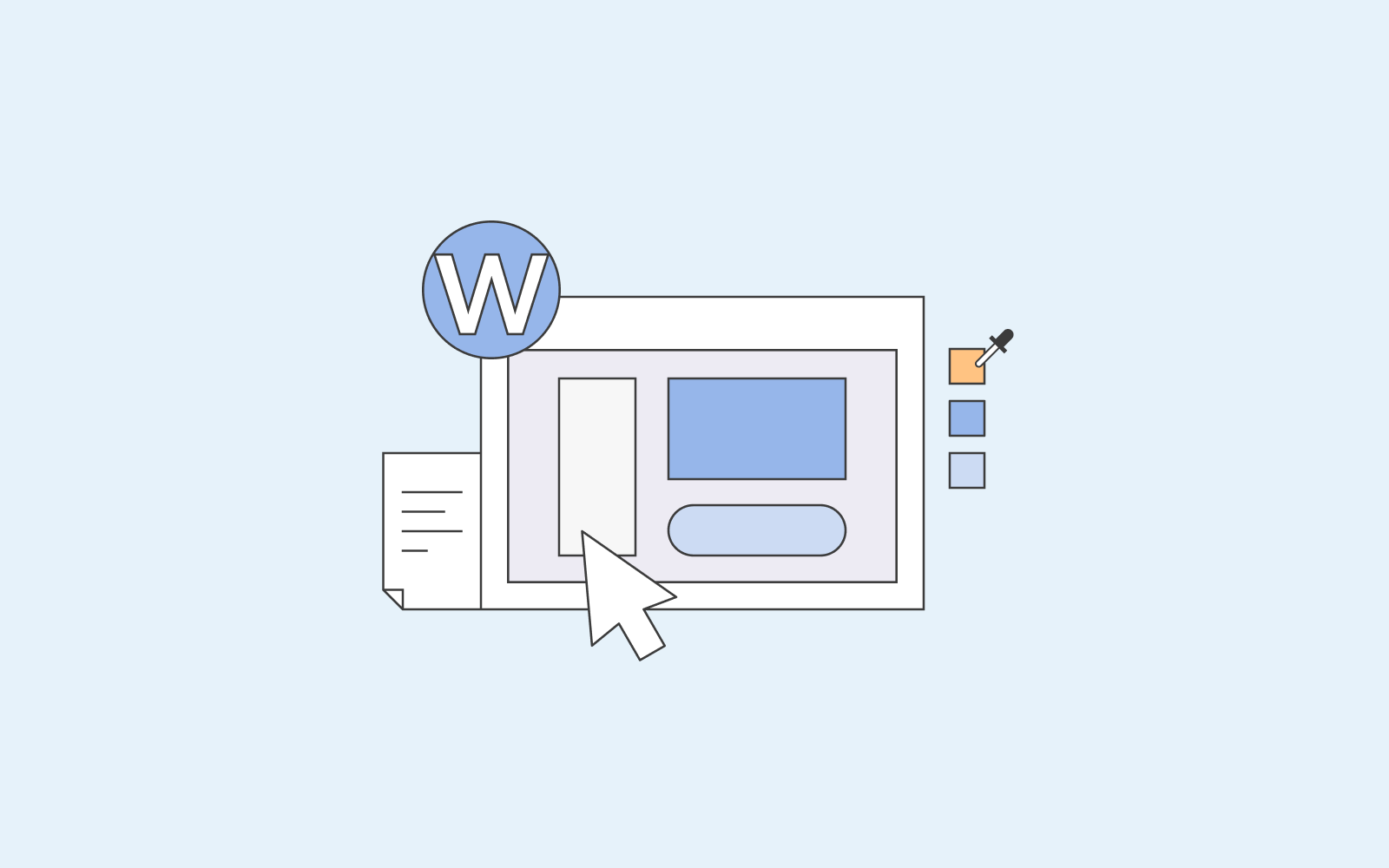 Beste E-commerce thema
Athena is een geweldig thema met ingebouwde ondersteuning voor WooCommerce en andere functies die zijn gericht op kleine bedrijven. Als je producten of diensten op je WordPress-website wilt verkopen, helpt het Athena-thema daarbij. Het Athena-thema zit vol met functies. Het is super gebruiksvriendelijk, wat de eind ervaring van de gebruikers alleen maar zal verbeteren en heeft een responsief thema. Je kunt het Athena-thema gebruiken en websites beheren vanuit veel verschillende branches. Zo gebruiken restauranthouders, freelancers, fotografen en creatieve bureaus dit thema vaak. Een ander pluspunt is dat het thema is ook mobiel responsive is, het schaalt dus goed mee met ieder mobiel apparaat. Je kunt de website ook aanpassen en kiezen uit de vele kleuropties. En het mooie is dat je niet eens met codering hoeft te werken.
Fotografie
Morphology Lite is een zeer visueel thema voor WordPress. Met het thema kun je aantrekkelijke websites maken met meerdere afbeeldingen. Als je bijvoorbeeld een fotograaf of ontwerper bent, past dit thema perfect bij jou. Als je eCommerce wilt integreren, bijvoorbeeld als je je foto's wilt verkopen, heeft de pro-versie WooCommerce-integratie ingebouwd. De Morphology Lite is responsive en heeft een modern design. Je kunt het thema aanpassen aan je wensen. Je kunt de galerij van jouw dromen maken met dit WordPress-thema.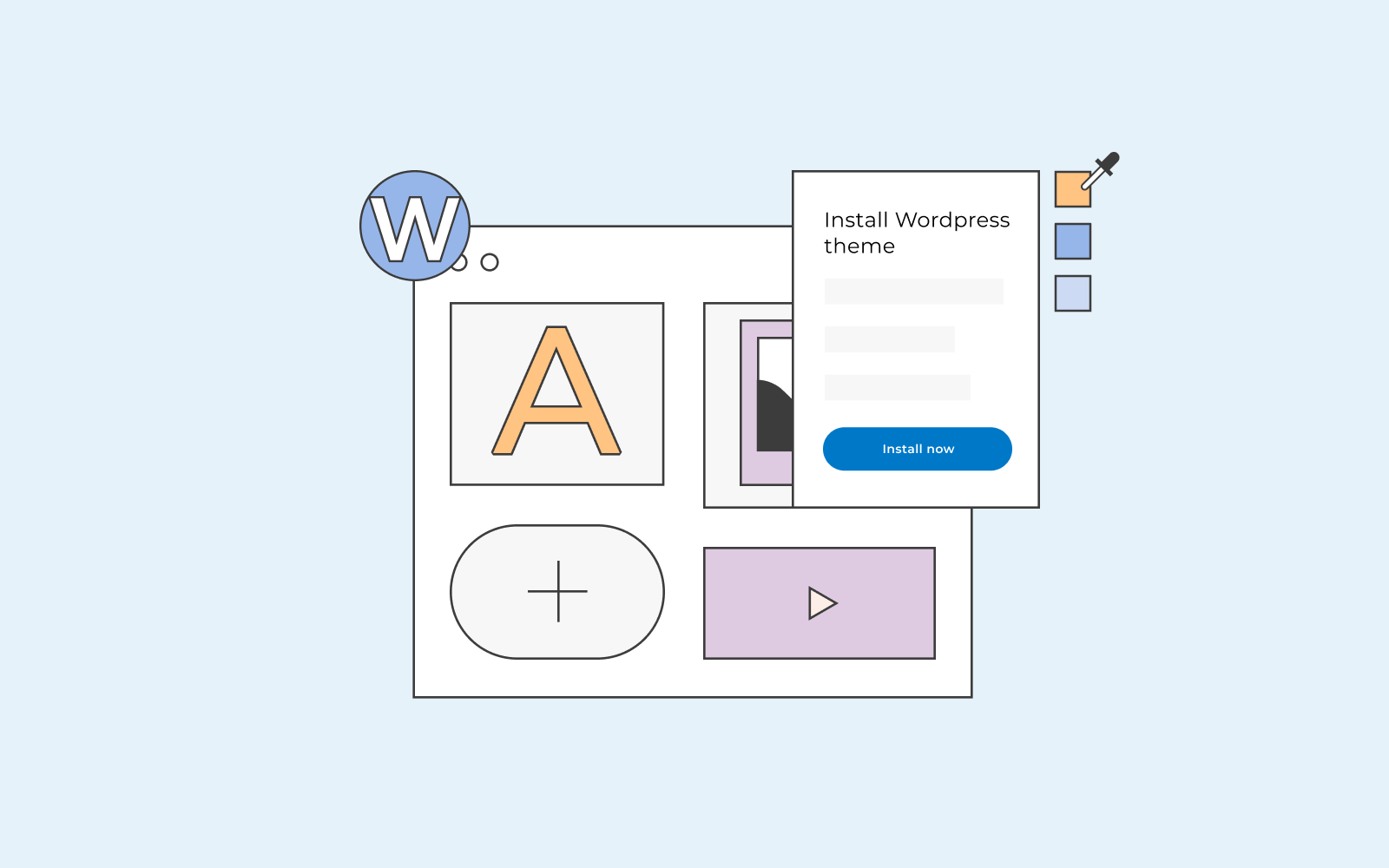 Zo. Dit was alles op een rijtje. Elk thema op deze lijst kan erg handig en nuttig zijn als jij jouw bedrijf en naamsbekendheid wilt vergroten. Als je een nieuwe beginner bent of op zoek bent naar het beste WordPress-thema voor je café, dan zullen onze aanbevolen thema's je helpen. Het enige wat je hoeft te doen, is het thema installeren dat perfect bij je past en de magie zien gebeuren.