Warning: Undefined variable $blocks in /customers/c/9/8/wpin4.1prod.one/httpd.www/landing-v2/wp-content/themes/onecom-landing-page-v2/functions.php on line 1431 Warning: Trying to access array offset on value of type null in /customers/c/9/8/wpin4.1prod.one/httpd.www/landing-v2/wp-content/themes/onecom-landing-page-v2/functions.php on line 1431 Warning: Trying to access array offset on value of type null in /customers/c/9/8/wpin4.1prod.one/httpd.www/landing-v2/wp-content/themes/onecom-landing-page-v2/functions.php on line 1431 Warning: Undefined variable $blocks in /customers/c/9/8/wpin4.1prod.one/httpd.www/landing-v2/wp-content/themes/onecom-landing-page-v2/functions.php on line 1441 Warning: Trying to access array offset on value of type null in /customers/c/9/8/wpin4.1prod.one/httpd.www/landing-v2/wp-content/themes/onecom-landing-page-v2/functions.php on line 1441 Warning: Trying to access array offset on value of type null in /customers/c/9/8/wpin4.1prod.one/httpd.www/landing-v2/wp-content/themes/onecom-landing-page-v2/functions.php on line 1441 Warning: Undefined variable $blocks in /customers/c/9/8/wpin4.1prod.one/httpd.www/landing-v2/wp-content/themes/onecom-landing-page-v2/functions.php on line 1441 Warning: Trying to access array offset on value of type null in /customers/c/9/8/wpin4.1prod.one/httpd.www/landing-v2/wp-content/themes/onecom-landing-page-v2/functions.php on line 1441 Warning: Trying to access array offset on value of type null in /customers/c/9/8/wpin4.1prod.one/httpd.www/landing-v2/wp-content/themes/onecom-landing-page-v2/functions.php on line 1441 Warning: Undefined variable $blocks in /customers/c/9/8/wpin4.1prod.one/httpd.www/landing-v2/wp-content/themes/onecom-landing-page-v2/functions.php on line 1441 Warning: Trying to access array offset on value of type null in /customers/c/9/8/wpin4.1prod.one/httpd.www/landing-v2/wp-content/themes/onecom-landing-page-v2/functions.php on line 1441 Warning: Trying to access array offset on value of type null in /customers/c/9/8/wpin4.1prod.one/httpd.www/landing-v2/wp-content/themes/onecom-landing-page-v2/functions.php on line 1441 Warning: Undefined variable $blocks in /customers/c/9/8/wpin4.1prod.one/httpd.www/landing-v2/wp-content/themes/onecom-landing-page-v2/functions.php on line 1441 Warning: Trying to access array offset on value of type null in /customers/c/9/8/wpin4.1prod.one/httpd.www/landing-v2/wp-content/themes/onecom-landing-page-v2/functions.php on line 1441 Warning: Trying to access array offset on value of type null in /customers/c/9/8/wpin4.1prod.one/httpd.www/landing-v2/wp-content/themes/onecom-landing-page-v2/functions.php on line 1441 Warning: Undefined variable $blocks in /customers/c/9/8/wpin4.1prod.one/httpd.www/landing-v2/wp-content/themes/onecom-landing-page-v2/functions.php on line 1441 Warning: Trying to access array offset on value of type null in /customers/c/9/8/wpin4.1prod.one/httpd.www/landing-v2/wp-content/themes/onecom-landing-page-v2/functions.php on line 1441 Warning: Trying to access array offset on value of type null in /customers/c/9/8/wpin4.1prod.one/httpd.www/landing-v2/wp-content/themes/onecom-landing-page-v2/functions.php on line 1441 Warning: Undefined variable $blocks in /customers/c/9/8/wpin4.1prod.one/httpd.www/landing-v2/wp-content/themes/onecom-landing-page-v2/functions.php on line 1441 Warning: Trying to access array offset on value of type null in /customers/c/9/8/wpin4.1prod.one/httpd.www/landing-v2/wp-content/themes/onecom-landing-page-v2/functions.php on line 1441 Warning: Trying to access array offset on value of type null in /customers/c/9/8/wpin4.1prod.one/httpd.www/landing-v2/wp-content/themes/onecom-landing-page-v2/functions.php on line 1441 Warning: Undefined variable $blocks in /customers/c/9/8/wpin4.1prod.one/httpd.www/landing-v2/wp-content/themes/onecom-landing-page-v2/functions.php on line 1441 Warning: Trying to access array offset on value of type null in /customers/c/9/8/wpin4.1prod.one/httpd.www/landing-v2/wp-content/themes/onecom-landing-page-v2/functions.php on line 1441 Warning: Trying to access array offset on value of type null in /customers/c/9/8/wpin4.1prod.one/httpd.www/landing-v2/wp-content/themes/onecom-landing-page-v2/functions.php on line 1441 Warning: Undefined variable $blocks in /customers/c/9/8/wpin4.1prod.one/httpd.www/landing-v2/wp-content/themes/onecom-landing-page-v2/functions.php on line 1441 Warning: Trying to access array offset on value of type null in /customers/c/9/8/wpin4.1prod.one/httpd.www/landing-v2/wp-content/themes/onecom-landing-page-v2/functions.php on line 1441 Warning: Trying to access array offset on value of type null in /customers/c/9/8/wpin4.1prod.one/httpd.www/landing-v2/wp-content/themes/onecom-landing-page-v2/functions.php on line 1441 Warning: Undefined variable $blocks in /customers/c/9/8/wpin4.1prod.one/httpd.www/landing-v2/wp-content/themes/onecom-landing-page-v2/functions.php on line 1441 Warning: Trying to access array offset on value of type null in /customers/c/9/8/wpin4.1prod.one/httpd.www/landing-v2/wp-content/themes/onecom-landing-page-v2/functions.php on line 1441 Warning: Trying to access array offset on value of type null in /customers/c/9/8/wpin4.1prod.one/httpd.www/landing-v2/wp-content/themes/onecom-landing-page-v2/functions.php on line 1441 Warning: Undefined variable $blocks in /customers/c/9/8/wpin4.1prod.one/httpd.www/landing-v2/wp-content/themes/onecom-landing-page-v2/functions.php on line 1441 Warning: Trying to access array offset on value of type null in /customers/c/9/8/wpin4.1prod.one/httpd.www/landing-v2/wp-content/themes/onecom-landing-page-v2/functions.php on line 1441 Warning: Trying to access array offset on value of type null in /customers/c/9/8/wpin4.1prod.one/httpd.www/landing-v2/wp-content/themes/onecom-landing-page-v2/functions.php on line 1441 Warning: Undefined variable $blocks in /customers/c/9/8/wpin4.1prod.one/httpd.www/landing-v2/wp-content/themes/onecom-landing-page-v2/functions.php on line 1441 Warning: Trying to access array offset on value of type null in /customers/c/9/8/wpin4.1prod.one/httpd.www/landing-v2/wp-content/themes/onecom-landing-page-v2/functions.php on line 1441 Warning: Trying to access array offset on value of type null in /customers/c/9/8/wpin4.1prod.one/httpd.www/landing-v2/wp-content/themes/onecom-landing-page-v2/functions.php on line 1441 Warning: Undefined variable $blocks in /customers/c/9/8/wpin4.1prod.one/httpd.www/landing-v2/wp-content/themes/onecom-landing-page-v2/functions.php on line 1441 Warning: Trying to access array offset on value of type null in /customers/c/9/8/wpin4.1prod.one/httpd.www/landing-v2/wp-content/themes/onecom-landing-page-v2/functions.php on line 1441 Warning: Trying to access array offset on value of type null in /customers/c/9/8/wpin4.1prod.one/httpd.www/landing-v2/wp-content/themes/onecom-landing-page-v2/functions.php on line 1441 Warning: Undefined variable $blocks in /customers/c/9/8/wpin4.1prod.one/httpd.www/landing-v2/wp-content/themes/onecom-landing-page-v2/functions.php on line 1441 Warning: Trying to access array offset on value of type null in /customers/c/9/8/wpin4.1prod.one/httpd.www/landing-v2/wp-content/themes/onecom-landing-page-v2/functions.php on line 1441 Warning: Trying to access array offset on value of type null in /customers/c/9/8/wpin4.1prod.one/httpd.www/landing-v2/wp-content/themes/onecom-landing-page-v2/functions.php on line 1441 Warning: Undefined variable $blocks in /customers/c/9/8/wpin4.1prod.one/httpd.www/landing-v2/wp-content/themes/onecom-landing-page-v2/functions.php on line 1441 Warning: Trying to access array offset on value of type null in /customers/c/9/8/wpin4.1prod.one/httpd.www/landing-v2/wp-content/themes/onecom-landing-page-v2/functions.php on line 1441 Warning: Trying to access array offset on value of type null in /customers/c/9/8/wpin4.1prod.one/httpd.www/landing-v2/wp-content/themes/onecom-landing-page-v2/functions.php on line 1441 Warning: Undefined variable $blocks in /customers/c/9/8/wpin4.1prod.one/httpd.www/landing-v2/wp-content/themes/onecom-landing-page-v2/functions.php on line 1441 Warning: Trying to access array offset on value of type null in /customers/c/9/8/wpin4.1prod.one/httpd.www/landing-v2/wp-content/themes/onecom-landing-page-v2/functions.php on line 1441 Warning: Trying to access array offset on value of type null in /customers/c/9/8/wpin4.1prod.one/httpd.www/landing-v2/wp-content/themes/onecom-landing-page-v2/functions.php on line 1441 Warning: Undefined variable $blocks in /customers/c/9/8/wpin4.1prod.one/httpd.www/landing-v2/wp-content/themes/onecom-landing-page-v2/functions.php on line 1441 Warning: Trying to access array offset on value of type null in /customers/c/9/8/wpin4.1prod.one/httpd.www/landing-v2/wp-content/themes/onecom-landing-page-v2/functions.php on line 1441 Warning: Trying to access array offset on value of type null in /customers/c/9/8/wpin4.1prod.one/httpd.www/landing-v2/wp-content/themes/onecom-landing-page-v2/functions.php on line 1441 Warning: Undefined variable $blocks in /customers/c/9/8/wpin4.1prod.one/httpd.www/landing-v2/wp-content/themes/onecom-landing-page-v2/functions.php on line 1441 Warning: Trying to access array offset on value of type null in /customers/c/9/8/wpin4.1prod.one/httpd.www/landing-v2/wp-content/themes/onecom-landing-page-v2/functions.php on line 1441 Warning: Trying to access array offset on value of type null in /customers/c/9/8/wpin4.1prod.one/httpd.www/landing-v2/wp-content/themes/onecom-landing-page-v2/functions.php on line 1441 Warning: Undefined variable $blocks in /customers/c/9/8/wpin4.1prod.one/httpd.www/landing-v2/wp-content/themes/onecom-landing-page-v2/functions.php on line 1441 Warning: Trying to access array offset on value of type null in /customers/c/9/8/wpin4.1prod.one/httpd.www/landing-v2/wp-content/themes/onecom-landing-page-v2/functions.php on line 1441 Warning: Trying to access array offset on value of type null in /customers/c/9/8/wpin4.1prod.one/httpd.www/landing-v2/wp-content/themes/onecom-landing-page-v2/functions.php on line 1441 Warning: Undefined variable $blocks in /customers/c/9/8/wpin4.1prod.one/httpd.www/landing-v2/wp-content/themes/onecom-landing-page-v2/functions.php on line 1441 Warning: Trying to access array offset on value of type null in /customers/c/9/8/wpin4.1prod.one/httpd.www/landing-v2/wp-content/themes/onecom-landing-page-v2/functions.php on line 1441 Warning: Trying to access array offset on value of type null in /customers/c/9/8/wpin4.1prod.one/httpd.www/landing-v2/wp-content/themes/onecom-landing-page-v2/functions.php on line 1441 Warning: Undefined variable $blocks in /customers/c/9/8/wpin4.1prod.one/httpd.www/landing-v2/wp-content/themes/onecom-landing-page-v2/functions.php on line 1441 Warning: Trying to access array offset on value of type null in /customers/c/9/8/wpin4.1prod.one/httpd.www/landing-v2/wp-content/themes/onecom-landing-page-v2/functions.php on line 1441 Warning: Trying to access array offset on value of type null in /customers/c/9/8/wpin4.1prod.one/httpd.www/landing-v2/wp-content/themes/onecom-landing-page-v2/functions.php on line 1441 Warning: Undefined variable $blocks in /customers/c/9/8/wpin4.1prod.one/httpd.www/landing-v2/wp-content/themes/onecom-landing-page-v2/functions.php on line 1441 Warning: Trying to access array offset on value of type null in /customers/c/9/8/wpin4.1prod.one/httpd.www/landing-v2/wp-content/themes/onecom-landing-page-v2/functions.php on line 1441 Warning: Trying to access array offset on value of type null in /customers/c/9/8/wpin4.1prod.one/httpd.www/landing-v2/wp-content/themes/onecom-landing-page-v2/functions.php on line 1441 Warning: Undefined variable $blocks in /customers/c/9/8/wpin4.1prod.one/httpd.www/landing-v2/wp-content/themes/onecom-landing-page-v2/functions.php on line 1441 Warning: Trying to access array offset on value of type null in /customers/c/9/8/wpin4.1prod.one/httpd.www/landing-v2/wp-content/themes/onecom-landing-page-v2/functions.php on line 1441 Warning: Trying to access array offset on value of type null in /customers/c/9/8/wpin4.1prod.one/httpd.www/landing-v2/wp-content/themes/onecom-landing-page-v2/functions.php on line 1441 Warning: Undefined variable $blocks in /customers/c/9/8/wpin4.1prod.one/httpd.www/landing-v2/wp-content/themes/onecom-landing-page-v2/functions.php on line 1441 Warning: Trying to access array offset on value of type null in /customers/c/9/8/wpin4.1prod.one/httpd.www/landing-v2/wp-content/themes/onecom-landing-page-v2/functions.php on line 1441 Warning: Trying to access array offset on value of type null in /customers/c/9/8/wpin4.1prod.one/httpd.www/landing-v2/wp-content/themes/onecom-landing-page-v2/functions.php on line 1441 Warning: Undefined variable $blocks in /customers/c/9/8/wpin4.1prod.one/httpd.www/landing-v2/wp-content/themes/onecom-landing-page-v2/functions.php on line 1441 Warning: Trying to access array offset on value of type null in /customers/c/9/8/wpin4.1prod.one/httpd.www/landing-v2/wp-content/themes/onecom-landing-page-v2/functions.php on line 1441 Warning: Trying to access array offset on value of type null in /customers/c/9/8/wpin4.1prod.one/httpd.www/landing-v2/wp-content/themes/onecom-landing-page-v2/functions.php on line 1441 Warning: Undefined variable $blocks in /customers/c/9/8/wpin4.1prod.one/httpd.www/landing-v2/wp-content/themes/onecom-landing-page-v2/functions.php on line 1441 Warning: Trying to access array offset on value of type null in /customers/c/9/8/wpin4.1prod.one/httpd.www/landing-v2/wp-content/themes/onecom-landing-page-v2/functions.php on line 1441 Warning: Trying to access array offset on value of type null in /customers/c/9/8/wpin4.1prod.one/httpd.www/landing-v2/wp-content/themes/onecom-landing-page-v2/functions.php on line 1441 Warning: Undefined variable $blocks in /customers/c/9/8/wpin4.1prod.one/httpd.www/landing-v2/wp-content/themes/onecom-landing-page-v2/functions.php on line 1441 Warning: Trying to access array offset on value of type null in /customers/c/9/8/wpin4.1prod.one/httpd.www/landing-v2/wp-content/themes/onecom-landing-page-v2/functions.php on line 1441 Warning: Trying to access array offset on value of type null in /customers/c/9/8/wpin4.1prod.one/httpd.www/landing-v2/wp-content/themes/onecom-landing-page-v2/functions.php on line 1441 Warning: Undefined variable $blocks in /customers/c/9/8/wpin4.1prod.one/httpd.www/landing-v2/wp-content/themes/onecom-landing-page-v2/functions.php on line 1441 Warning: Trying to access array offset on value of type null in /customers/c/9/8/wpin4.1prod.one/httpd.www/landing-v2/wp-content/themes/onecom-landing-page-v2/functions.php on line 1441 Warning: Trying to access array offset on value of type null in /customers/c/9/8/wpin4.1prod.one/httpd.www/landing-v2/wp-content/themes/onecom-landing-page-v2/functions.php on line 1441 Warning: Undefined variable $blocks in /customers/c/9/8/wpin4.1prod.one/httpd.www/landing-v2/wp-content/themes/onecom-landing-page-v2/functions.php on line 1441 Warning: Trying to access array offset on value of type null in /customers/c/9/8/wpin4.1prod.one/httpd.www/landing-v2/wp-content/themes/onecom-landing-page-v2/functions.php on line 1441 Warning: Trying to access array offset on value of type null in /customers/c/9/8/wpin4.1prod.one/httpd.www/landing-v2/wp-content/themes/onecom-landing-page-v2/functions.php on line 1441 Warning: Undefined variable $blocks in /customers/c/9/8/wpin4.1prod.one/httpd.www/landing-v2/wp-content/themes/onecom-landing-page-v2/functions.php on line 1441 Warning: Trying to access array offset on value of type null in /customers/c/9/8/wpin4.1prod.one/httpd.www/landing-v2/wp-content/themes/onecom-landing-page-v2/functions.php on line 1441 Warning: Trying to access array offset on value of type null in /customers/c/9/8/wpin4.1prod.one/httpd.www/landing-v2/wp-content/themes/onecom-landing-page-v2/functions.php on line 1441 Warning: Undefined variable $blocks in /customers/c/9/8/wpin4.1prod.one/httpd.www/landing-v2/wp-content/themes/onecom-landing-page-v2/functions.php on line 1441 Warning: Trying to access array offset on value of type null in /customers/c/9/8/wpin4.1prod.one/httpd.www/landing-v2/wp-content/themes/onecom-landing-page-v2/functions.php on line 1441 Warning: Trying to access array offset on value of type null in /customers/c/9/8/wpin4.1prod.one/httpd.www/landing-v2/wp-content/themes/onecom-landing-page-v2/functions.php on line 1441
Dit zijn de top 11 beste WordPress plugins
Bekijk onze selectie en installeer ze vandaag nog
We hebben een lijst gemaakt met 11 plugins voor je WordPress website die ideaal zijn om te hebben. Als je je – net zoals vele anderen – vaak overspoeld voelt van alle opties op het gebied van plugins voor je website, dan komt deze lijst je zeker van pas. Er zijn er namelijk een hoop en dat is nog een understatement! Het is daarom absoluut niet onze bedoeling om je te overrompelen met een lange lijst met plugins waarvan we denken dat ze goed zijn om te hebben. De lijst is juist bedoeld om de beste plugins uit te lichten waarmee je in ieder geval een goed begin kan maken voor je WordPress website.
Als je op ons advies ontdekt dat de plugins die wij noemen geschikt zijn voor jouw bedrijf, kun je deze direct downloaden. Maak je hierover geen zorgen, we zullen je goed uitleggen waarom elk van deze plugins jouw bedrijfsproces zullen gaan optimaliseren.
Zo werkt een WordPress Plugin
Wat is eigenlijk nou precies een plugin en waarom is het zo nodig om deze te installeren? Je hoeft geen gespecialiseerde website bouwer te zijn om een ​​geweldige, voor SEO geoptimaliseerde website te hebben die ook nog eens snel werkt. Daarom zijn plugins uitgevonden, gemaakt om websites te maken die gemakkelijk te gebruiken en te begrijpen zijn.
WordPress plugins zijn te vergelijken met apps die je op je telefoon installeert. Je telefoon werkt prima zonder apps, maar het downloaden en installeren van apps verbetert je gebruikerservaring en zal je tijd besparen. Ditzelfde idee is van toepassing op een plugin. Je website zal prima werken zonder, maar als je wil dat je gebruikers een geweldige ervaring hebben tijdens het browsen door de pagina's en producten, is het handig om je eens te verdiepen in de wereld van plugins.
Met plugins kun je creatief zijn: er zijn plugins beschikbaar voor elke mogelijke functie die je maar kan bedenken. Dat komt omdat er inmiddels een overweldigend aantal van meer dan 50.000 plugins beschikbaar is om aan de professionele behoeften van een ondernemer met een website te kunnen voldoen. Ook al zijn wij van mening dat het juist leuk en verhelderend is om aan de slag te gaan met plugins, snappen we ook dat anderen het een vermoeiend proces vinden om erachter te komen welke plugins je moet hebben. We maken het je gemakkelijker met de lijst die we voor je hebben samengesteld.
Het is belangrijk om alleen de beste WordPress plugins te gebruiken
Inmiddels is het essentieel geworden om handige plugins te hebben die jouw website op termijn kunnen verbeteren. Plugins kunnen je bijvoorbeeld helpen bij het opzetten van een online winkel, het opzetten van een contactformulier en zelfs bij het hoog scoren in zoekmachines. Wel moet je erop letten dat deze plugins die je downloadt en installeert betrouwbaar zijn, van goede kwaliteit zijn en presteren naar behoren. Laten we eens gaan uitvinden welke plugins aan jouw behoeften zouden kunnen voldoen.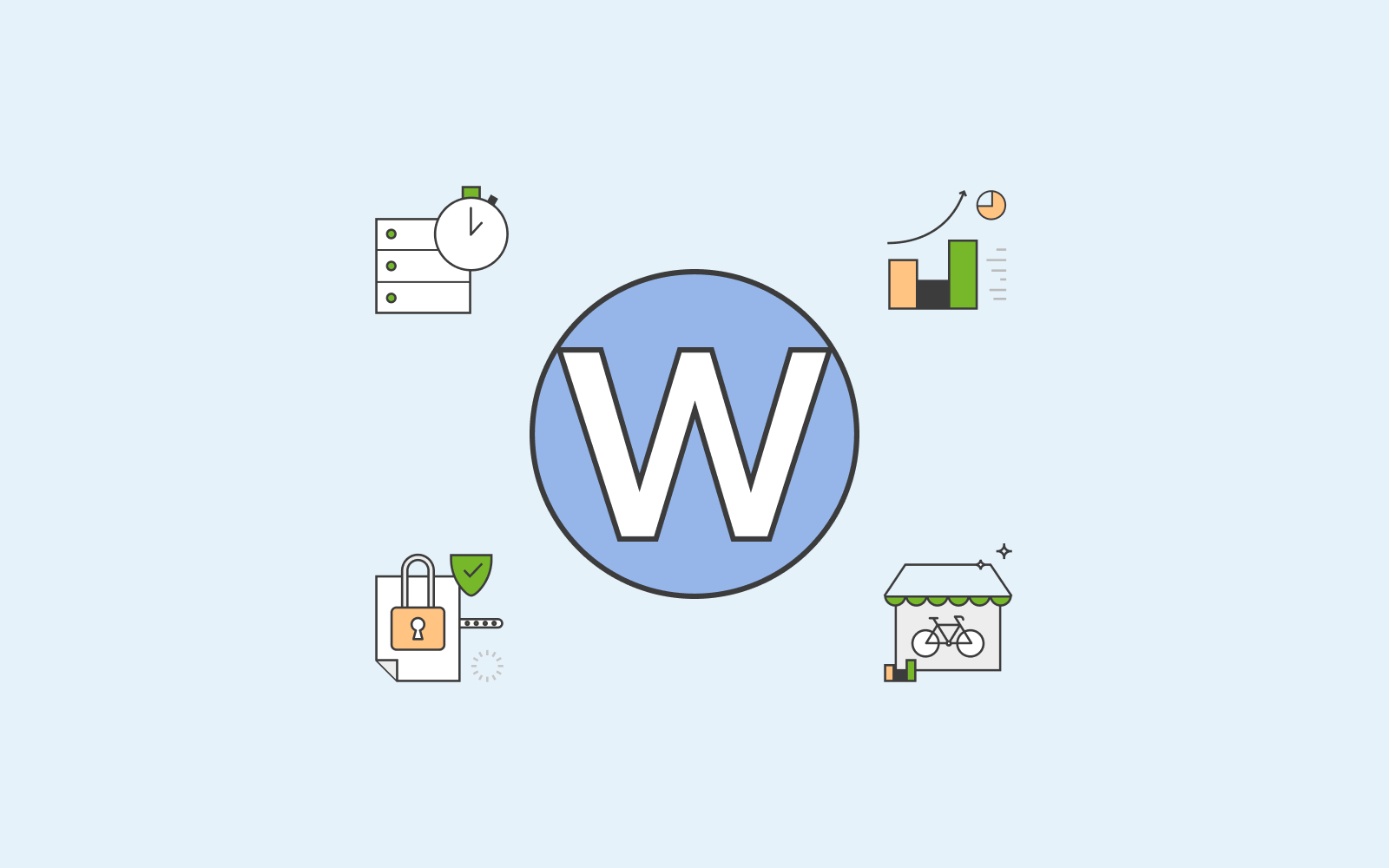 De 11 beste WordPress plugins in 2021
In deze lijst hebben we verschillende WordPress plugins samengesteld om je website te verbeteren. We zullen beschrijven waarom deze plugins het meest gebruikelijk zijn en op welke manier ze jouw website en diens bezoekers zullen dienen.
WP Rocket
Wilt u uw website sneller laten laden dan ooit tevoren? WP Rocket is een van de krachtigste en meest gewaardeerde plug-ins in het WordPress-universum. In wezen is WP Rocket een volledige cache-plug-in die uw website aanzienlijk sneller kan maken dan voorheen. Je hebt geen codeervaardigheden nodig. Het is min of meer gewoon click-and-go en uw website wordt geoptimaliseerd voor een optimale laadtijd.
Yoast! SEO
Aangezien wij bij one.com SEO enorm belangrijk  vinden, is de Yoast SEO een must op onze lijst. Deze is trouwens ook van een Nederlandse bouwer, vernoemd naar de naam van de schepper 'Joost'! 
Yoast SEO helpt je ​website met alle technische optimalisatie die nodig is. Yoast SEO is bekend omdat deze plugin helpt om betere inhoud te schrijven voor een website, door middel van de focus op zoekwoorden. Bovendien helpt deze plugin je om meer bezoekers te trekken, en dat klinkt ons uiteraard zoals altijd als muziek in de oren.
Jetpack
Bij one.com houden we van de veelzijdige Jetpack WordPress-plugin, omdat deze talloze geweldige functies heeft. Jetpack staat bekend om de opties waarmee je knoppen voor het delen van sociale media aan een website kunt toevoegen, de contact- en e-mail abonnement formulieren en zelfs CDN-services (Content Delivery Network). Jetpack is een geweldige aanvulling op je WordPress als je een plugin wilt die allerlei verschillende functies in één pakket bundelt.
Contact form
Elke website zou een contactformulier moeten hebben zodat bezoekers jou kunnen bereiken. Een contactformulier is sowieso handig, omdat het makkelijker wordt voor bezoekers om contact op te nemen. Het contactformulier van de WordPress-plugin helpt je bij het opzetten van een dergelijk contactformulier. Via deze gratis WordPress-plugin kun je allerlei gegevens – van betaalgegevens tot telefoonnummers – op een centrale plek verzamelen. Bovendien heeft de plugin functies om spam te voorkomen.
5. UpdraftPlus
Stel je voor: je word op een ochtend wakker en je komt erachter dat je website is gehackt. Dat is even schrikken. Een ander scenario is dat je merkt dat een compatibiliteits fout zich heeft opgetreden vanwege een update van een plugin. Denk aan de hoofdpijn die je die dag zou moeten doorstaan ​​om deze problemen op te lossen.
Met de UpdraftPlus WordPress-plugin kunt je dit jezelf besparen. De plugin is een van de beste als het gaat om het maken van een back-up van websitegegevens. Als je problemen tegenkomt, hoef je alleen maar je website te herstellen naar het laatste dat je je website hebt opgeslagen. Je kan dus zelfs het maken van backups automatiseren!
6. HubSpot WordPress Plugin
Marketing is een belangrijk aspect bij het promoten van je merk en het verhogen van het verkeer naar je website. Het is altijd verstandig om een ​​marketingplan te hebben en vervolgens te volgen hoe je implementaties resultaat opleveren. Gelukkig helpen plugins je daarbij. Zo is de HubSpot WordPress-plugin zo eentje waarmee je je marketing activiteit gemakkelijk inzien. Het bevat functies waarmee je je conversies kunt volgen, e-mailnieuwsbrieven kunt maken die je naar je klanten kunt sturen en zelfs via een chat met deze klanten zou kunnen communiceren.
7. WooCommerce
Met de WooCommerce WordPress-plugin kun je je eigen online winkel bouwen. Het heeft verschillende functies en aanpassingen voor het verkopen van je producten of diensten op een website. Daarnaast heeft WooCommerce andere interessante functies. Een belangrijke hiervan is het instellen van valuta's, zodat mensen van over de hele wereld in jouw online winkel kunnen winkelen.
8. Bloom
Bloom is een WordPress-plugin die je vooral zal helpen met het professioneel managen en creëren van e-mails. De plugin biedt e-mail abonnementen en tal van aanpassingsmogelijkheden. Bovendien kan je met deze plugin specifieke berichten targeten in de vorm van bijvoorbeeld Opt-In Fly-Ins. Dit zijn een soort van pop-up aanmeldverzoeken die je op specifieke berichten kan weergeven.
9. MonsterInsights
De Monsterinsights WordPress-plugin helpt je ​​website verbinding te maken met Google Analytics. Zo kun je zien hoeveel bezoekers jouw website heeft, wat deze bezoekers allemaal bekijken op je website en hoe lang ze uiteindelijk blijven tijdens hun bezoek. Wij vinden MonsterInsights een geweldig hulpmiddel om te hebben, omdat je door deze analyses je gericht kan concentreren op de dingen waar je website en diens bezoekers patroon structureel verbeterd kan worden. Je ziet ook goed waar de bezoekers vandaan komen en dat is natuurlijk ook essentieel om te weten.
10. MemberPress
MemberPress is een van de beste WordPress-plugins als het gaat om het managen van lidmaatschappen. Hiermee kan je een leden community opbouwen waar je diensten kan aanbieden, zoals online cursussen.
11. LiveChat
LiveChat is een plugin waarmee je een live chat aan een je website kunt toevoegen. Deze plugin is gemakkelijk te gebruiken en een geweldige manier om klanten gerichte ondersteuning te bieden. LiveChat wordt zelfs geleverd met een mobiele app, zodat je altijd beschikbaar bent om klanten te ondersteunen.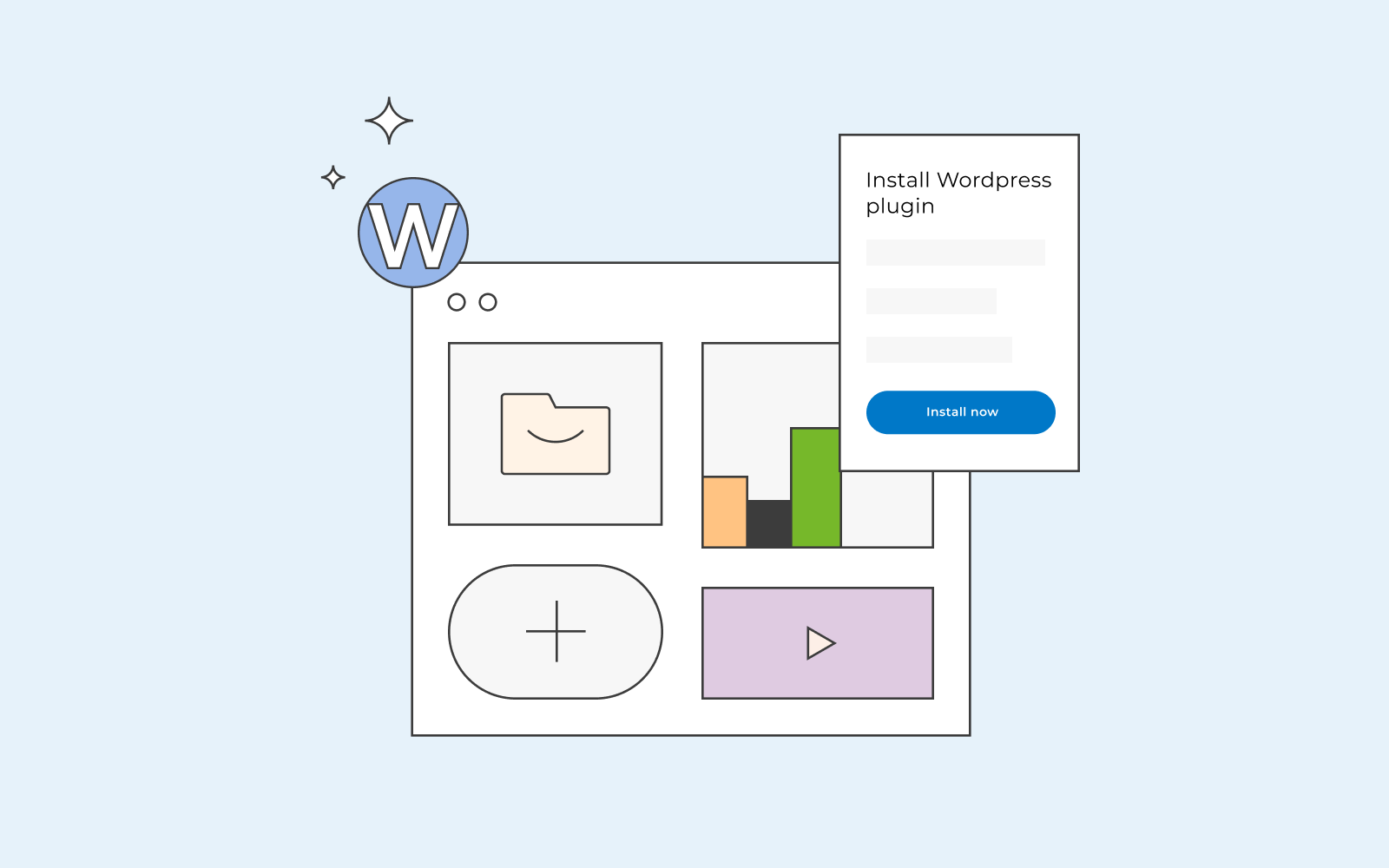 Snel aan de slag met je nieuwe plugins!
Zo. We hebben het einde van dit artikel bereikt. Elke plugin op deze lijst kan erg handig en voordelig zijn als je wil groeien met je bedrijf. Nu weet je dat de beste WordPress-plugins binnen handbereik zijn en helemaal niet zo ingewikkeld te installeren zijn dan dat het klinkt. Het enige wat je hoeft te doen is het te installeren en de online magie zijn werk laten doen.