Warning: Undefined variable $blocks in /customers/c/9/8/wpin4.1prod.one/httpd.www/landing-v2/wp-content/themes/onecom-landing-page-v2/functions.php on line 1431 Warning: Trying to access array offset on value of type null in /customers/c/9/8/wpin4.1prod.one/httpd.www/landing-v2/wp-content/themes/onecom-landing-page-v2/functions.php on line 1431 Warning: Trying to access array offset on value of type null in /customers/c/9/8/wpin4.1prod.one/httpd.www/landing-v2/wp-content/themes/onecom-landing-page-v2/functions.php on line 1431 Warning: Undefined variable $blocks in /customers/c/9/8/wpin4.1prod.one/httpd.www/landing-v2/wp-content/themes/onecom-landing-page-v2/functions.php on line 1441 Warning: Trying to access array offset on value of type null in /customers/c/9/8/wpin4.1prod.one/httpd.www/landing-v2/wp-content/themes/onecom-landing-page-v2/functions.php on line 1441 Warning: Trying to access array offset on value of type null in /customers/c/9/8/wpin4.1prod.one/httpd.www/landing-v2/wp-content/themes/onecom-landing-page-v2/functions.php on line 1441 Warning: Undefined variable $blocks in /customers/c/9/8/wpin4.1prod.one/httpd.www/landing-v2/wp-content/themes/onecom-landing-page-v2/functions.php on line 1441 Warning: Trying to access array offset on value of type null in /customers/c/9/8/wpin4.1prod.one/httpd.www/landing-v2/wp-content/themes/onecom-landing-page-v2/functions.php on line 1441 Warning: Trying to access array offset on value of type null in /customers/c/9/8/wpin4.1prod.one/httpd.www/landing-v2/wp-content/themes/onecom-landing-page-v2/functions.php on line 1441 Warning: Undefined variable $blocks in /customers/c/9/8/wpin4.1prod.one/httpd.www/landing-v2/wp-content/themes/onecom-landing-page-v2/functions.php on line 1441 Warning: Trying to access array offset on value of type null in /customers/c/9/8/wpin4.1prod.one/httpd.www/landing-v2/wp-content/themes/onecom-landing-page-v2/functions.php on line 1441 Warning: Trying to access array offset on value of type null in /customers/c/9/8/wpin4.1prod.one/httpd.www/landing-v2/wp-content/themes/onecom-landing-page-v2/functions.php on line 1441 Warning: Undefined variable $blocks in /customers/c/9/8/wpin4.1prod.one/httpd.www/landing-v2/wp-content/themes/onecom-landing-page-v2/functions.php on line 1441 Warning: Trying to access array offset on value of type null in /customers/c/9/8/wpin4.1prod.one/httpd.www/landing-v2/wp-content/themes/onecom-landing-page-v2/functions.php on line 1441 Warning: Trying to access array offset on value of type null in /customers/c/9/8/wpin4.1prod.one/httpd.www/landing-v2/wp-content/themes/onecom-landing-page-v2/functions.php on line 1441 Warning: Undefined variable $blocks in /customers/c/9/8/wpin4.1prod.one/httpd.www/landing-v2/wp-content/themes/onecom-landing-page-v2/functions.php on line 1441 Warning: Trying to access array offset on value of type null in /customers/c/9/8/wpin4.1prod.one/httpd.www/landing-v2/wp-content/themes/onecom-landing-page-v2/functions.php on line 1441 Warning: Trying to access array offset on value of type null in /customers/c/9/8/wpin4.1prod.one/httpd.www/landing-v2/wp-content/themes/onecom-landing-page-v2/functions.php on line 1441 Warning: Undefined variable $blocks in /customers/c/9/8/wpin4.1prod.one/httpd.www/landing-v2/wp-content/themes/onecom-landing-page-v2/functions.php on line 1441 Warning: Trying to access array offset on value of type null in /customers/c/9/8/wpin4.1prod.one/httpd.www/landing-v2/wp-content/themes/onecom-landing-page-v2/functions.php on line 1441 Warning: Trying to access array offset on value of type null in /customers/c/9/8/wpin4.1prod.one/httpd.www/landing-v2/wp-content/themes/onecom-landing-page-v2/functions.php on line 1441 Warning: Undefined variable $blocks in /customers/c/9/8/wpin4.1prod.one/httpd.www/landing-v2/wp-content/themes/onecom-landing-page-v2/functions.php on line 1441 Warning: Trying to access array offset on value of type null in /customers/c/9/8/wpin4.1prod.one/httpd.www/landing-v2/wp-content/themes/onecom-landing-page-v2/functions.php on line 1441 Warning: Trying to access array offset on value of type null in /customers/c/9/8/wpin4.1prod.one/httpd.www/landing-v2/wp-content/themes/onecom-landing-page-v2/functions.php on line 1441 Warning: Undefined variable $blocks in /customers/c/9/8/wpin4.1prod.one/httpd.www/landing-v2/wp-content/themes/onecom-landing-page-v2/functions.php on line 1441 Warning: Trying to access array offset on value of type null in /customers/c/9/8/wpin4.1prod.one/httpd.www/landing-v2/wp-content/themes/onecom-landing-page-v2/functions.php on line 1441 Warning: Trying to access array offset on value of type null in /customers/c/9/8/wpin4.1prod.one/httpd.www/landing-v2/wp-content/themes/onecom-landing-page-v2/functions.php on line 1441 Warning: Undefined variable $blocks in /customers/c/9/8/wpin4.1prod.one/httpd.www/landing-v2/wp-content/themes/onecom-landing-page-v2/functions.php on line 1441 Warning: Trying to access array offset on value of type null in /customers/c/9/8/wpin4.1prod.one/httpd.www/landing-v2/wp-content/themes/onecom-landing-page-v2/functions.php on line 1441 Warning: Trying to access array offset on value of type null in /customers/c/9/8/wpin4.1prod.one/httpd.www/landing-v2/wp-content/themes/onecom-landing-page-v2/functions.php on line 1441 Warning: Undefined variable $blocks in /customers/c/9/8/wpin4.1prod.one/httpd.www/landing-v2/wp-content/themes/onecom-landing-page-v2/functions.php on line 1441 Warning: Trying to access array offset on value of type null in /customers/c/9/8/wpin4.1prod.one/httpd.www/landing-v2/wp-content/themes/onecom-landing-page-v2/functions.php on line 1441 Warning: Trying to access array offset on value of type null in /customers/c/9/8/wpin4.1prod.one/httpd.www/landing-v2/wp-content/themes/onecom-landing-page-v2/functions.php on line 1441 Warning: Undefined variable $blocks in /customers/c/9/8/wpin4.1prod.one/httpd.www/landing-v2/wp-content/themes/onecom-landing-page-v2/functions.php on line 1441 Warning: Trying to access array offset on value of type null in /customers/c/9/8/wpin4.1prod.one/httpd.www/landing-v2/wp-content/themes/onecom-landing-page-v2/functions.php on line 1441 Warning: Trying to access array offset on value of type null in /customers/c/9/8/wpin4.1prod.one/httpd.www/landing-v2/wp-content/themes/onecom-landing-page-v2/functions.php on line 1441 Warning: Undefined variable $blocks in /customers/c/9/8/wpin4.1prod.one/httpd.www/landing-v2/wp-content/themes/onecom-landing-page-v2/functions.php on line 1441 Warning: Trying to access array offset on value of type null in /customers/c/9/8/wpin4.1prod.one/httpd.www/landing-v2/wp-content/themes/onecom-landing-page-v2/functions.php on line 1441 Warning: Trying to access array offset on value of type null in /customers/c/9/8/wpin4.1prod.one/httpd.www/landing-v2/wp-content/themes/onecom-landing-page-v2/functions.php on line 1441 Warning: Undefined variable $blocks in /customers/c/9/8/wpin4.1prod.one/httpd.www/landing-v2/wp-content/themes/onecom-landing-page-v2/functions.php on line 1441 Warning: Trying to access array offset on value of type null in /customers/c/9/8/wpin4.1prod.one/httpd.www/landing-v2/wp-content/themes/onecom-landing-page-v2/functions.php on line 1441 Warning: Trying to access array offset on value of type null in /customers/c/9/8/wpin4.1prod.one/httpd.www/landing-v2/wp-content/themes/onecom-landing-page-v2/functions.php on line 1441 Warning: Undefined variable $blocks in /customers/c/9/8/wpin4.1prod.one/httpd.www/landing-v2/wp-content/themes/onecom-landing-page-v2/functions.php on line 1441 Warning: Trying to access array offset on value of type null in /customers/c/9/8/wpin4.1prod.one/httpd.www/landing-v2/wp-content/themes/onecom-landing-page-v2/functions.php on line 1441 Warning: Trying to access array offset on value of type null in /customers/c/9/8/wpin4.1prod.one/httpd.www/landing-v2/wp-content/themes/onecom-landing-page-v2/functions.php on line 1441 Warning: Undefined variable $blocks in /customers/c/9/8/wpin4.1prod.one/httpd.www/landing-v2/wp-content/themes/onecom-landing-page-v2/functions.php on line 1441 Warning: Trying to access array offset on value of type null in /customers/c/9/8/wpin4.1prod.one/httpd.www/landing-v2/wp-content/themes/onecom-landing-page-v2/functions.php on line 1441 Warning: Trying to access array offset on value of type null in /customers/c/9/8/wpin4.1prod.one/httpd.www/landing-v2/wp-content/themes/onecom-landing-page-v2/functions.php on line 1441 Warning: Undefined variable $blocks in /customers/c/9/8/wpin4.1prod.one/httpd.www/landing-v2/wp-content/themes/onecom-landing-page-v2/functions.php on line 1441 Warning: Trying to access array offset on value of type null in /customers/c/9/8/wpin4.1prod.one/httpd.www/landing-v2/wp-content/themes/onecom-landing-page-v2/functions.php on line 1441 Warning: Trying to access array offset on value of type null in /customers/c/9/8/wpin4.1prod.one/httpd.www/landing-v2/wp-content/themes/onecom-landing-page-v2/functions.php on line 1441 Warning: Undefined variable $blocks in /customers/c/9/8/wpin4.1prod.one/httpd.www/landing-v2/wp-content/themes/onecom-landing-page-v2/functions.php on line 1441 Warning: Trying to access array offset on value of type null in /customers/c/9/8/wpin4.1prod.one/httpd.www/landing-v2/wp-content/themes/onecom-landing-page-v2/functions.php on line 1441 Warning: Trying to access array offset on value of type null in /customers/c/9/8/wpin4.1prod.one/httpd.www/landing-v2/wp-content/themes/onecom-landing-page-v2/functions.php on line 1441 Warning: Undefined variable $blocks in /customers/c/9/8/wpin4.1prod.one/httpd.www/landing-v2/wp-content/themes/onecom-landing-page-v2/functions.php on line 1441 Warning: Trying to access array offset on value of type null in /customers/c/9/8/wpin4.1prod.one/httpd.www/landing-v2/wp-content/themes/onecom-landing-page-v2/functions.php on line 1441 Warning: Trying to access array offset on value of type null in /customers/c/9/8/wpin4.1prod.one/httpd.www/landing-v2/wp-content/themes/onecom-landing-page-v2/functions.php on line 1441
Zo voeg jij Google maps toe op jouw website
Binnen 3 stappen Google maps toegevoegd op jouw site!
WordPress heeft het super eenvoudig gemaakt om Google Maps op je website in te sluiten. Als je Google Maps aan een website wilt toevoegen, hoef je alleen maar de code van je locatie te kopiëren (een code die op Google Maps verschijnt wanneer je de kaart opent en je locatie invoert) en deze in de WordPress-editor te plakken. Voila, je hebt Google Maps ingesloten! 
Het kan je bedrijf alleen maar ten goede komen om Google Maps in je WordPress-website in te sluiten. Stel dat je een kantoor heeft, bedenk dan eens hoe gemakkelijk het voor je bezoeker zou zijn om de locatie van uw kantoor te weten. Ze kunnen de locatie dan gelijk openen op hun mobiel en naar je toe rijden.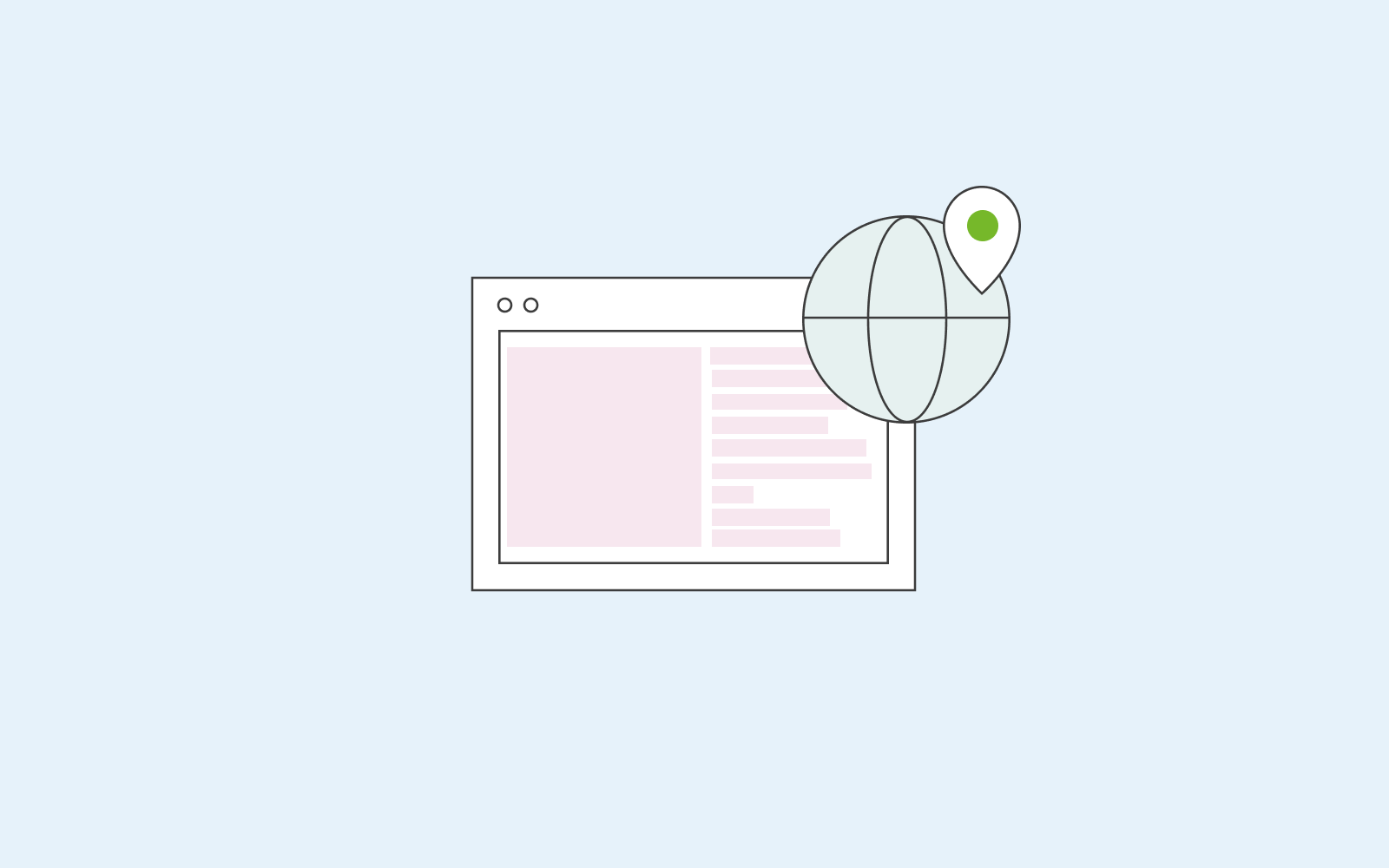 Bovendien benadrukt het insluiten van Google Maps op je website de geloofwaardigheid als bedrijf en merk alleen maar. Het geeft je bezoekers het vertrouwen dat jouw bedrijf een echt kantoor nodig heeft met een actieve bedrijfsvoering waar mensen werken
Ongetwijfeld zijn je bezoekers al bekend met Google Maps, dus je hoeft zich geen zorgen te maken over de gebruikerservaring. Bovendien bied je de bezoeker bij het embedden van Google Maps verschillende handigheden aan, zoals de mogelijkheid om in en uit te zoomen en een routebeschrijving te krijgen.
In dit artikel zullen we je helpen bij het insluiten van Google Maps op je website.
In 3 stappen Google Maps op jouw WordPress website
Ga naar de Google Maps-website en type het adres van je locatie.
Klik op de deelknop om de insluitcode te kopiëren
Ga naar je WordPress-editor en plak de insluitcode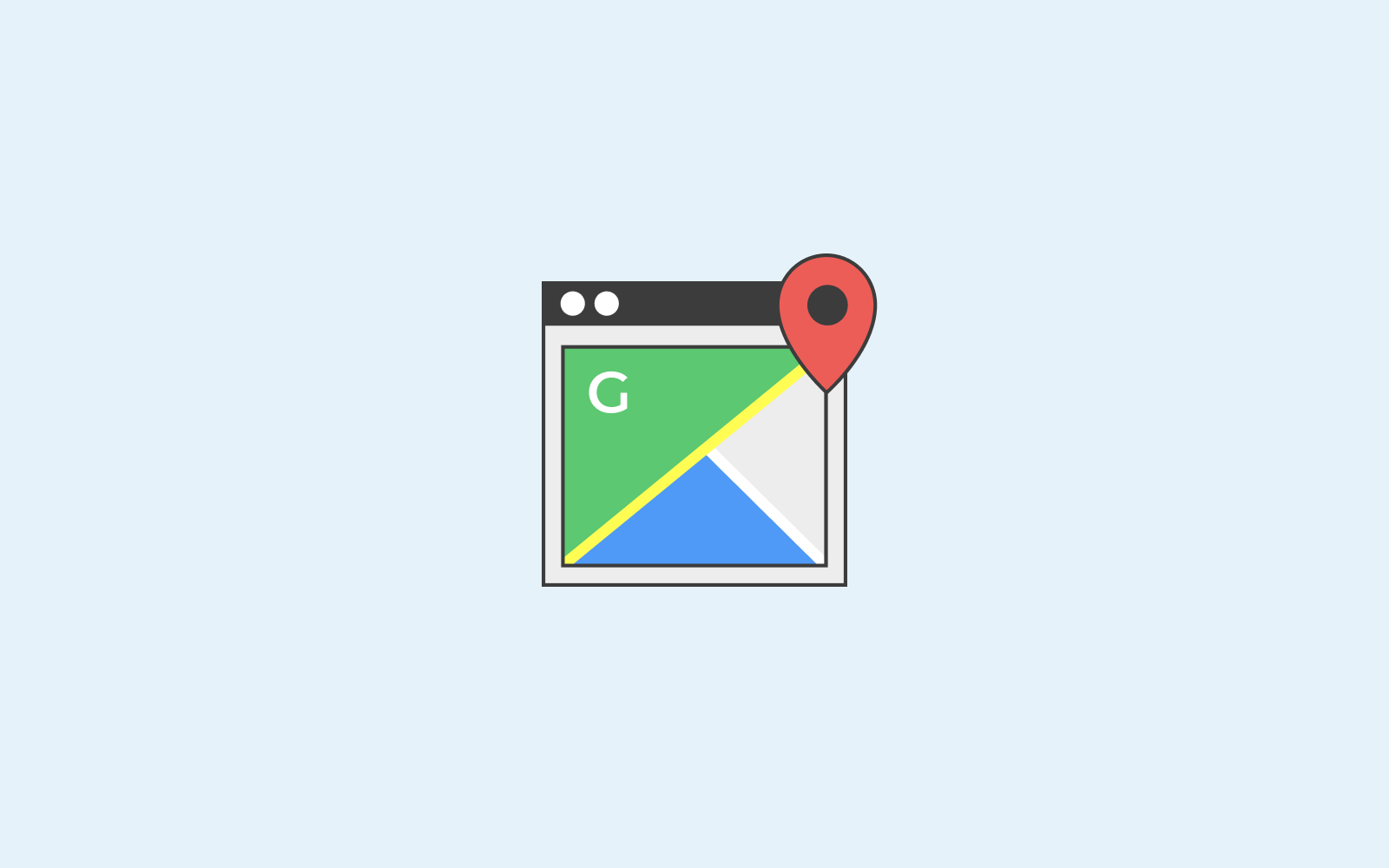 Bonus Tip: Je kunt de link ook aanpassen als je dat wilt. Kopieer de iFrame-insluitcode om de kaart aan jouw wensen aan te passen
De top 5 Google Maps plugins voor WordPress
Net zoals je plugins kunt gebruiken om video's van YouTube in te sluiten en deze video's te verbeteren, kun je ook plugins gebruiken om Google Maps op een website te verbeteren.
Op WordPress kan je met Google Map plugins je website een boost geven. Om te beginnen heb je daarvoor een Google Map API-sleutel nodig. Dit komt doordat de meeste Google Maps plugins deze sleutel nodig hebben. Je krijgt deze sleutel wanneer je je aanmeldt bij een Google Cloud Platform. Dit is makkelijk en duurt maar een paar minuten. Houd er echter rekening mee dat niet alle plugins die we hier hebben vermeld ook echt een API-sleutel nodig hebben.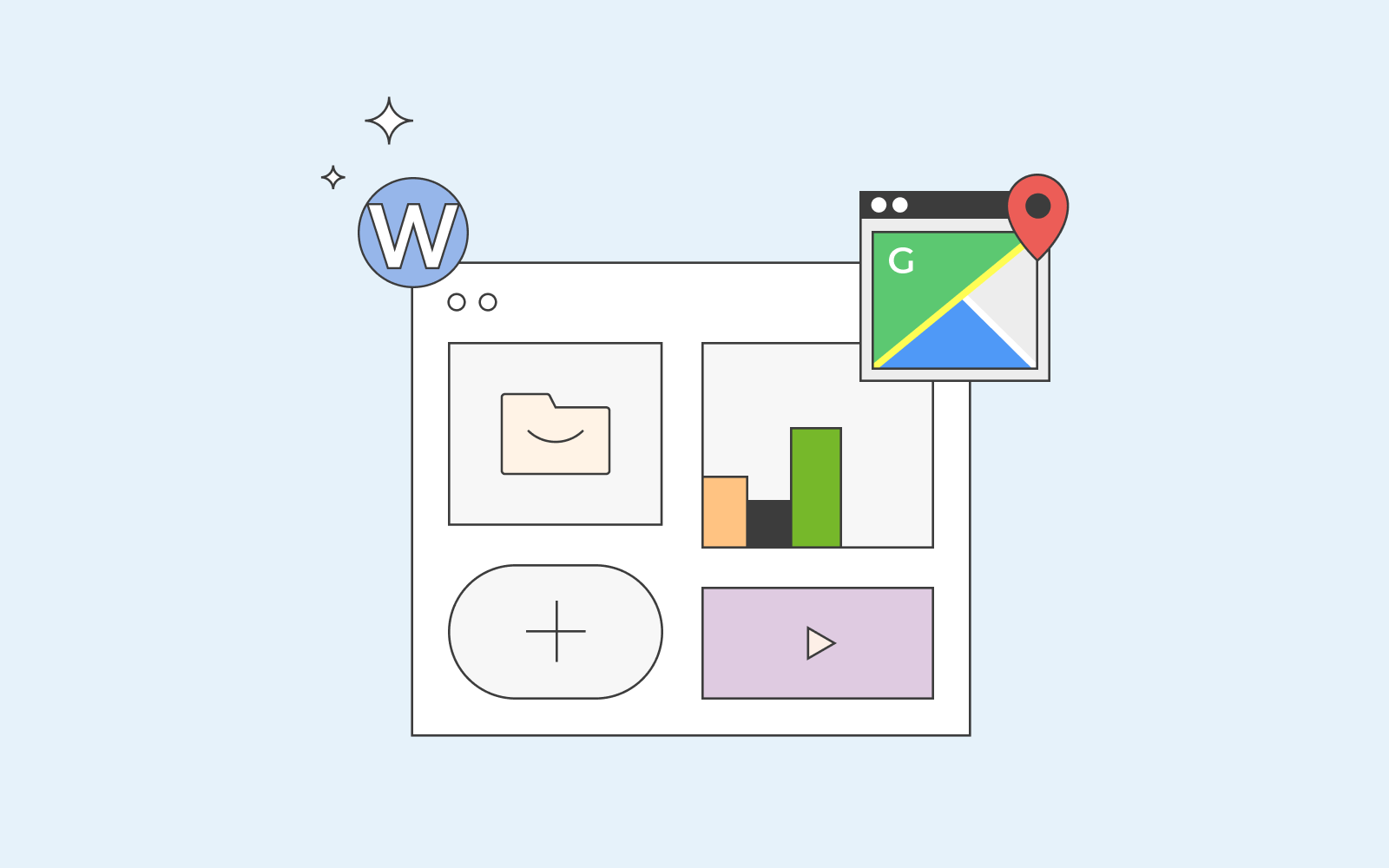 Iets anders om rekening mee te houden is dat als je al bijvoorbeeld een hoogwaardige WordPress-thema-plugin heeft, je waarschijnlijk geen Google Map-plugin nodig hebt. Deze wordt meestal al wordt weergegeven. Als je website echter veel focust op kaarten en locaties, zijn plugins belangrijk. Denk bijvoorbeeld aan een wandelwebsite of een makelaars website. Bekijk hier onze top 5:
De WP Google Maps-plugin is een van de meest populaire en beste kaart plugins voor WordPress die beschikbaar is. Het bevat verschillende functies, zoals markeringen, polygonen, fietslagen, satellietweergaven en bezorggebieden. Dit is natuurlijk optimaal voor winkelcentra en restaurants. Bovendien is het ook een handige plugin als je een website hebt die zich richt op reizen, aangezien de plugin directionele waypoints biedt als een van zijn primaire functies. Dit zijn punten die je kan markeren om een route aan te geven.
In een mum van tijd kan je een kaart maken zonder te beïnvloeden hoe het eruit ziet. Het geheel ziet er op deze manier al snel spectaculair uit. Verder kun je de kaart aan je zijbalk of voettekst toevoegen. Het enige wat je nodig hebt zijn enkele widgets en codes. Als kers op de taart is de plugin gewoon gratis te installeren.
Wanneer je Google Map aan je website toevoegt, moet je rekening houden met de stijl van de kaart. Het zit allemaal in de details. Deze Google Maps-plugin van 5 seconden bevat 12 verschillende markeringen. Bovendien kun je met deze plugin meerdere Google Maps toevoegen aan je WordPress-webpagina's.
Advanced Google Maps Plugin for WordPress
Deze plugin biedt alle hierboven genoemde functies zoals verschillende stijlen en straatbeelden. Het biedt ook klantenondersteuning en moderne thema's en stijlen om je website er strak uit te doen laten zien. Dit is met name een kwalitatieve plugin voor WordPress-kaarten als je in de reisbranche werkt. Je kunt routes met start- en eindpunten maken, evenals reisroutes voor klanten voor vakantiepakketten. De plugin bieden ook een visuele builder, zodat je deze kunt aanpassen aan jouw visuele wensen.
Met de CP Google Maps kun je je Google Maps op elke pagina van je website insluiten als je dat zou willen. Als jouw website veel door internationale bezoekers wordt bezocht is deze plugin vooral handig, omdat je meerdere talen kan toevoegen.
Responsive Styled Google Maps
Zoals de naam al doet vermoeden is dit een responsieve WordPress Google Maps-plugin. Met deze plugin kun je verschillende markeringen naar keuze op de kaart plaatsen en heb je geen API nodig. Het is ook een optie om verschillende markeringen op de kaart te plaatsen en verschillende kaarten overal op jouw pagina plaatsen. Kortom: de mogelijkheden zijn eindeloos.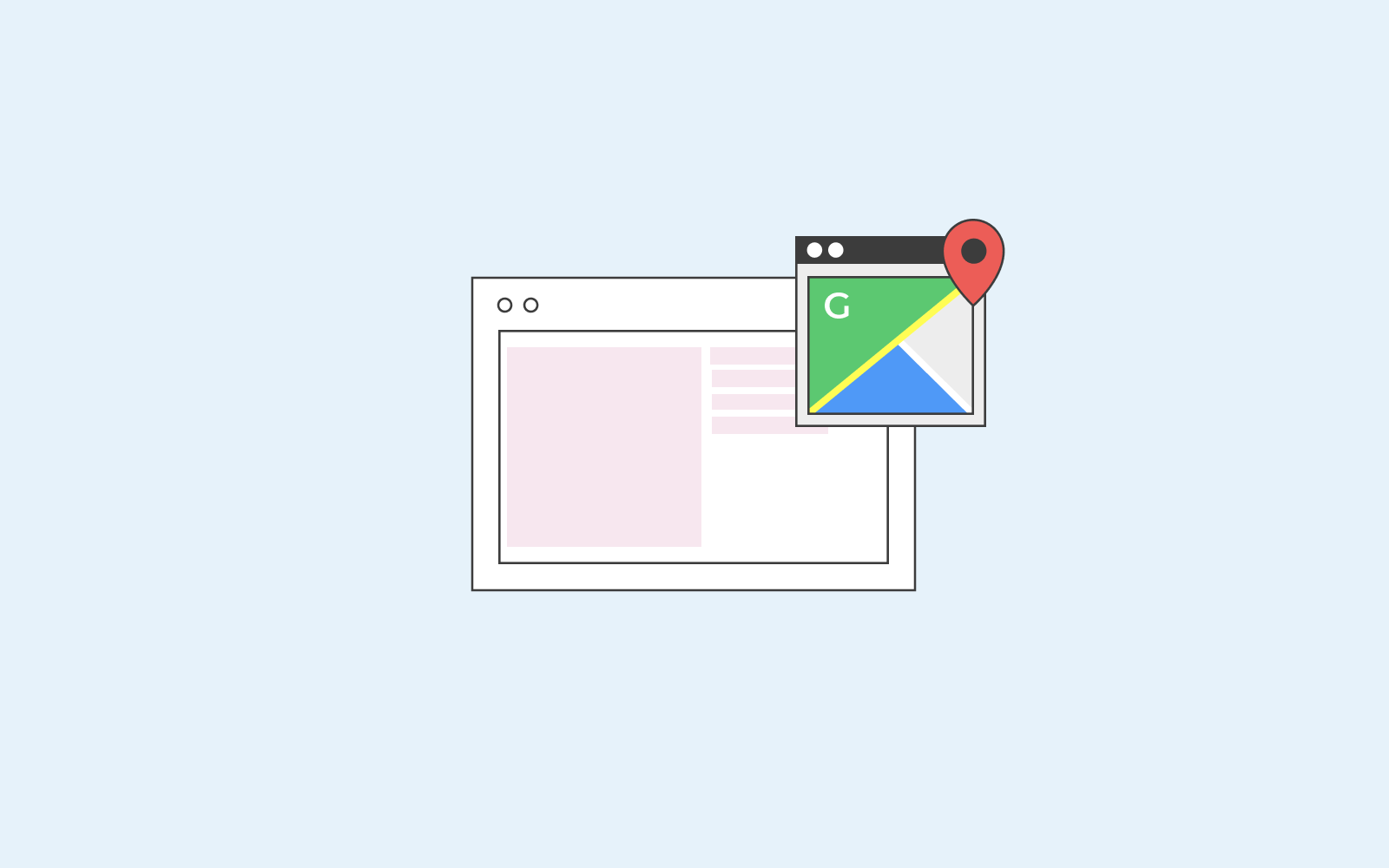 Zoals je dus hebt kunnen lezen hebben deze vijf plugins vergelijkbare functies, maar onderscheiden ze zich ook van elkaar. Op basis van jouw behoeften en wensen kan je een keuze maken uit onze favoriete WordPress Google Maps-plugins. Laat het leiden van klanten naar jouw kantoor via Google Maps beginnen!